Abstract
External fixation has evolved from being used primarily as a last resort fixation method to becoming a main stream technique used to treat a myriad of bone and soft tissue pathologies. Techniques in limb reconstruction continue to advance largely as a result of the use of these external devices. A thorough understanding of the biomechanical principles of external fixation is useful for all orthopedic surgeons as most will have to occasionally mount a fixator throughout their career. In this review, various types of external fixators and their common clinical applications are described with a focus on unilateral and circular frames. The biomechanical principles that govern bony and fixator stability are reviewed as well as the recommended techniques for applying external fixators to maximize stability. Additionally, we have illustrated methods for managing patients while they are in the external frames to facilitate function and shorten treatment duration.
This is a preview of subscription content, log in to check access.
Access options
Buy single article
Instant access to the full article PDF.
US$ 39.95
Price includes VAT for USA
Subscribe to journal
Immediate online access to all issues from 2019. Subscription will auto renew annually.
US$ 99
This is the net price. Taxes to be calculated in checkout.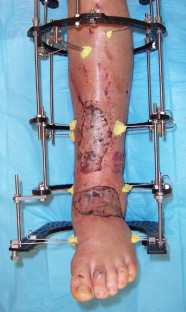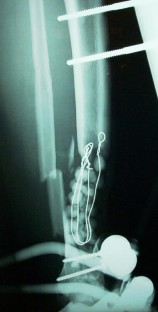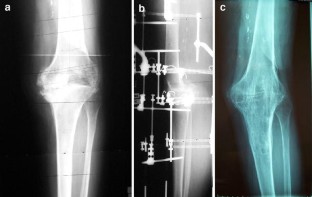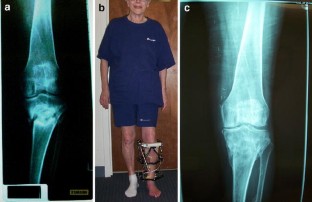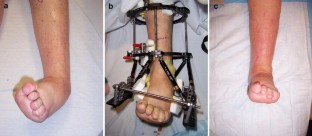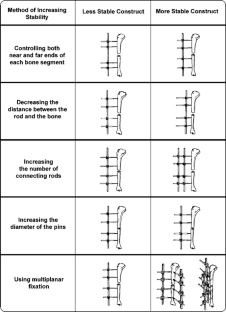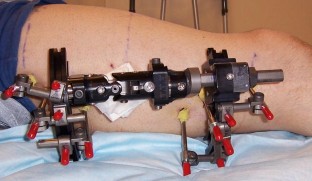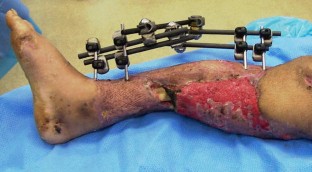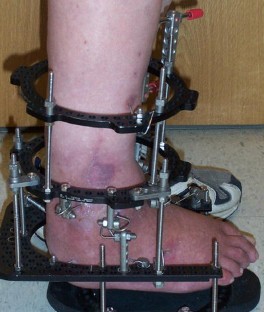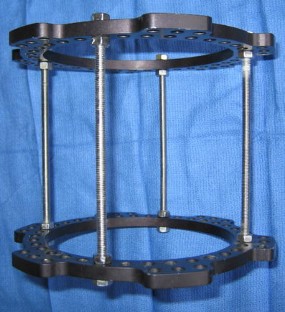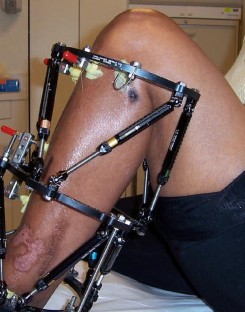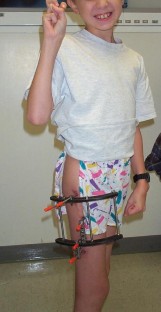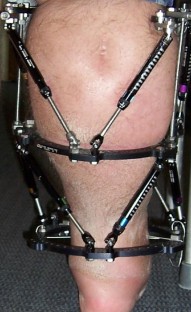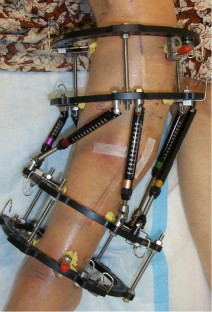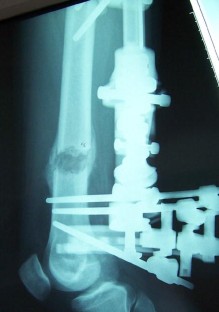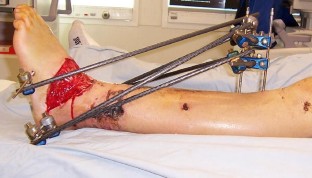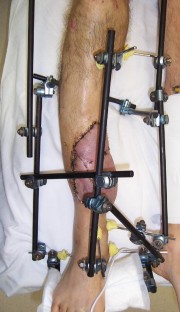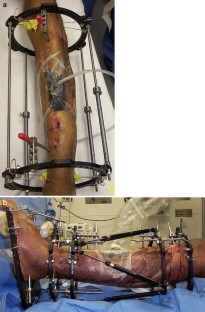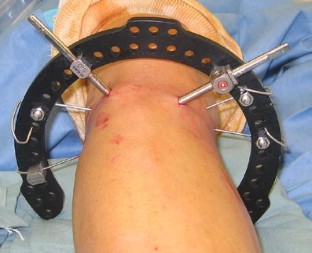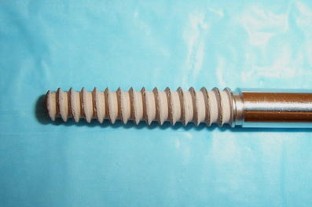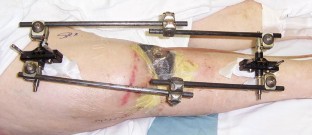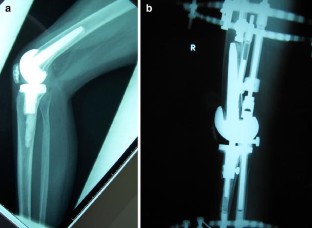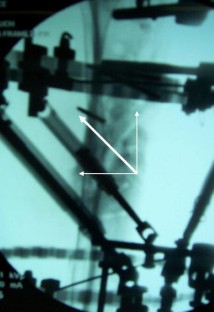 References
1.

Behrens F (1989) General theories and principles of external fixation. Clin Orthop 241:15–23

2.

Claes L, Heitemeyer U, Krischak G, et al. (1999) Fixation technique influences osteogenesis of comminuted fractures. Clin Orthop 365:221–229

3.

Rozbruch SR, Ilizarov S, Blyakher A (2005) Knee arthrodesis with simultaneous lengthening using the Ilizarov method. J Orthop Trauma 19:171–179

4.

Behrens F, Searls K (1986) External fixation of the tibia. Basic concepts and prospective evaluation. J Bone Joint Surg Br 62:246–254

5.

Behrens F, Johnson WD, Koch TW, Kovacevic N (1983) Bending stiffness of unilateral and bilateral fixation frames. Clin Orthop 178:103–110

6.

Gasser B, Boman B, Wyder D, et al (1990) Stiffness characteristics of the circular Ilizarov device as opposed to conventional external fixators. J Biomech Eng 112:15–21

7.

Ilizarov GA (1992) The Apparatus: components and biomechanical principles of application. In: Green S (Ed) Transosseus osteosynthesis. Theoretical and clinical aspects of the regeneration and growth of tissue. Springer-Verlag Berlin, pp 63–136

8.

Duda GN, Kassi JP, Hoffman JE, et al (2000) Mechanical behavior of Ilizarov ring fixators. Effect of frame parameters on stiffness and consequences for clinical use. Unfallchirurgie 103:839–845

9.

Cross AR, Lewis DD, Murphy ST, et al (2001) Effects of ring diameter and wire tension on the axial biomechanics of four-ring circular external fixator constructs. Am J Vet Res 62:1025–1030

10.

Podolsky A, Chao EY (1993) Mechanical performance of Ilizarov circular external fixators in comparison with other external fixators. Clin Orthop 293:61–70

11.

Flemming B, Paley D, Kristiansen T, et al (1989) A biomechanical analysis of the Ilizarov external fixator. Clin Orthop 241:95–105

12.

Sarpel Y, Gulsen M, Togrul E, et al (2005) Comparison of mechanical performance among different frame configurations of the Ilizarov external fixator: experimental study. J Trauma 58:546–552

13.

Antoci V, Roberts CS, Antoci V Jr, et al (2005) The effect of transfixion wire number and spacing between two levels of fixation on the stiffness of proximal tibial external fixation. J Orthop Trauma 19:180–186

14.

Goodship AE, Watkins PE, Rigby HS, et al (1993) The role of rigid frame stiffness in the control of fracture healing. An experimental study. J Biomech 26:1027–1035

15.

Kenwright J, Richardson JB, Cunningham JL, et al (1991) Axial movement and tibial fractures. A controlled randomized trial of treatment. J Bone Joint Surg Br 73:654–659

16.

Paley D, Fleming B, Catagni M, et al (1990) Mechanical evaluation of external fixators used in limb lengthening. Clin Orthop 250:50–57

17.

Yang L, Nayagam S, Saleh M (2003) Stiffness characteristics and inter-fragmentary displacements with different hybrid external fixators. Clin Biomech 18:166–172

18.

Calhoun JH, Li F, Bauford WL, et al (1992) Rigidity of half pins for the Ilizarov external fixator. Bull Hosp Jt Dis 52:21–26

19.

Rozbruch SR, Helfet DL, Blyakher A (2002) Distraction of hypertrophic nonunion of tibia with deformity using Ilizarov/Taylor spatial frame. Arch Orthop Trauma Surg 122:295–298

20.

Rozbruch SR, Weitzman AM, Watson JT, et al (2006) Simultaneous treatment of tibial bone and soft-tissue defects with the Ilizarov method. J Orthop Trauma 20(3):194–202

21.

Orbay GL, Frankel VH, Kummer FJ (1992) The effect of wire configuration on the stability of the Ilizarov external fixator. Clin Orthop 279:299–302

22.

Calhoun JH, Ledbetter BR, Gill CA (1992) Biomechanics of the Ilizarov fixator for fracture fixation. Clin Orthop 280:15–22

23.

Roberts CS, Antoci V, Antoci V Jr, et al (2005) The effect of transfixion wire crossing angle on the stiffness of fine wire external fixation: a biomechanical study. Injury 36(9):1107–1112

24.

Ilizarov GA, Emilyanova HS, Lebedev BE, et al (1772) Some experimental studies. Mechanical characteristics of Kirsherner wires. In: Perosseus compression and distraction osteosynthesis in traumatology and orthopedics. Kurgan, pp 34–47

25.

Caja VL, Piza G, Navarro A (2003) Hydroxyapatite coating of external fixation pins decrease axial deformity during tibial lengthening for short stature. J Bone Jt Surg Am 85:1527–1531

26.

Moroni A, Vannini F, Mosca M, et al (2002) State of the art review: techniques to avoid pin loosening and infection in external fixation. J Orthop Trauma 16:189–195

27.

Piza G, Caja VL, Gonzalez-Viejo MA, et al (2004) Hydroxyapatite-coated external-fixation pins. The effect on pin loosening and pin-tract infection in lengthening for short stature. J Bone Jt Surg Br 86:892–897

28.

Pommer A, Muhr G, David A (2002) Hydroxyapatite-coated Schantz pins in external fixators for distraction osteogenesis: a randomized, controlled trial. J Bone Jt Surg Am 84:1162–1166

29.

Moroni A, Faldini C, Pegreffi F, et al (2002) Fixation strength of tapered versus bicylindrical hydroxyapatite-coated external fixation pins: an animal study. J Biomed Mater Res 63:61–64

30.

Sarmiento A, Schaeffer JF, Beckerman L, et al (1977) Fracture healing in rat femora as affected by functional weight-bearing. J Bone Jt Surg Am 59:369–375

31.

Klein P, Schell H, Streitparth F, et al (2003) The initial phase of fracture healing is specifically sensitive to mechanical conditions. J Orthop Res 21:662–669

32.

Herzenberg JE, Davis JR, Paley D, et al (1994) Mechanical distraction for treatment of severe knee flexion contractures. Clin Orthop Relat Res 301:80–88

33.

Huang SC (1996) Soft tissue contractures of the knee or ankle treated by the Ilizarov technique. High recurrence rate in 26 patients followed for 3–6 years. Acta Orthop Scand 67(5):443–449

34.

Carmichael KD, Maxwell SC, Calhoun JH (2005) Recurrence rates of burn contracture ankle equines and other foot deformities in children treated with Ilizarov fixation. J Pediatric Orthop 25(4):523–528

35.

Aarnes GT, Steen H, Ludvigsen P, et al (2005) In vivo assessment of regenerate axial stiffness in distraction osteogenesis. J Orthop Res 23:494–498
About this article
Cite this article
Fragomen, A.T., Rozbruch, S.R. The Mechanics of External Fixation. HSS Jrnl 3, 13–29 (2007). https://doi.org/10.1007/s11420-006-9025-0
Key words
Ilizarov reconstruction

external fixation

biomechanics

trauma

deformity

limb lengthening