This is a preview of subscription content, log in to check access.
Access options
Buy single article
Instant access to the full article PDF.
US$ 39.95
Price includes VAT for USA
Subscribe to journal
Immediate online access to all issues from 2019. Subscription will auto renew annually.
US$ 99
This is the net price. Taxes to be calculated in checkout.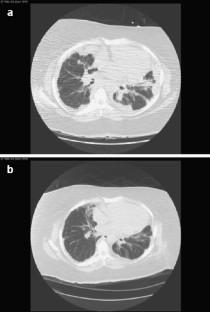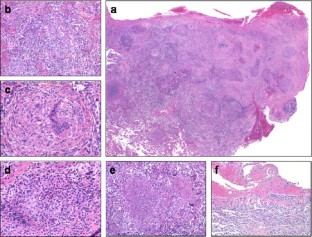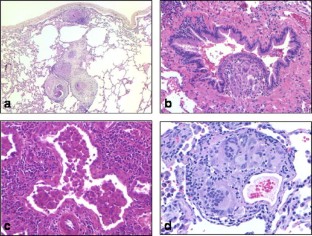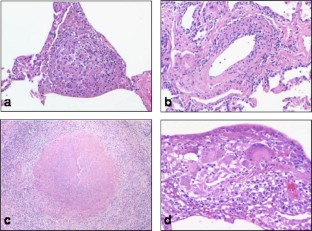 References
1.

Thatayatikom A, Thatayatikom S, White, AJ (2005) Infliximab treatment for severe granulomatous disease in common variable immunodeficiency: a case report and review of the literature. Ann Allergy Asthma Immun 95:293–300

2.

Lukela M, DeGuzman D, Weinberger S, et al. (2005) Clinical problem-solving. Unfashionably late. N Engl J Med 352:64–69

3.

Shmerling RH, Delbanco TL (1991) The rheumatoid factor: an analysis of clinical utility. Am J Med 91:528–534

4.

du Bois RM, Wells AU (2003) The lung in rheumatic diseases. In: Hochberg MC, Silman AJ, Smolen JS, et al. (eds) Rheumatology, 3rd edn. Mosby, New York, pp 315–323

5.

Keystone EC (2004) The utility of tumour necrosis factor blockade in orphan diseases. Ann Rheum Dis 63(Suppl 2):ii79–ii83

6.

Baughman RP (2004) Pulmonary sarcoidosis. Clin Chest Med 25:521–530

7.

Baughman RP, Lower EE (2001) Infliximab for refractory sarcoidosis. Sarcoidosis Vasc Diffuse Lung Dis 18:70–74

8.

Doty JD, Mazur JE, Judson MA (2005) Treatment of sarcoidosis with infliximab. Chest 127:1064–1071

9.

Gill KR, Mahadevan U (2005) Infliximab for the treatment of metastatic hepatic and pulmonary Crohn's disease. Inflamm Bowel Dis 11:210–212

10.

Roberts SD, Wilkes DS, Burgett RA, et al. (2003) Refractory sarcoidosis responding to infliximab. Chest 124:2028–2031

11.

Ulbricht KU, Stoll M, Bierwirth J, et al. (2003) Successful tumor necrosis factor alpha blockade treatment in therapy-resistant sarcoidosis. Arthritis Rheum 48:3542–3543

12.

Yee AM, Pochapin MB (2001) Treatment of complicated sarcoidosis with infliximab anti-tumor necrosis factor-alpha therapy. Ann Intern Med 135:27–31

13.

Moller DR (2003) Treatment of sarcoidosis—from a basic science point of view. J Intern Med 253:31–40

14.

Sandborn WJ, Hanauer SB, Katz S, et al. (2001) Etanercept for active Crohn's disease: a randomized, double-blind, placebo-controlled trial. Gastroenterology 121:1088–1094

15.

Utz JP, Limper AH, Kalra S, et al. (2003) Etanercept for the treatment of stage II and III progressive pulmonary sarcoidosis. Chest 124:177–185

16.

The WGET Research Group (2005) Etanercept plus standard therapy for Wegener's granulomatosis. N Engl J Med 352:351–361

17.

Khanna D, McMahon M, Furst DE (2004) Safety of tumour necrosis factor-alpha antagonists. Drug Safety 27:307–324

18.

Callejas-Rubio JL, Ortego-Centeno N, Lopez-Perez L, et al. (2005) Treatment of therapy-resistant sarcoidosis with adalimumab. Clin Rheumatol 1–2
Acknowledgments
The authors would like to thank Drs. Gordon Gamsu and Thomas King for their presentations and helpful discussions regarding this case, and Dr. C. Ronald MacKenzie for critical review of the manuscript.
Additional information
A Clinical Pathology Conference Held by Hospital for Special Surgery and Weill Medical College of Cornell University.
About this article
Cite this article
Alpert, D., Flieder, D.B., Erkan, D. et al. An Unusual Case of Granulomatous Lung Disease. HSS Jrnl 2, 191–197 (2006). https://doi.org/10.1007/s11420-006-9009-0
Key words
granuloma

lung disease

tumor necrosis factor alpha inhibitor