Abstract
In 1870, R&C moved to its second site on the corner of Lexington Avenue and 42nd Street. A newly constructed building designed by a specialist in ecclesiastical architecture became the home of a 200-bed children's hospital planned entirely by Dr. James Knight, founder of the hospital and its first Surgeon-in-Chief. Expansion of the facilities and of the professional staff, although needed and welcomed, brought new challenges, changes, and conflicts. The root of these was to lie in the complex character of James Knight with his dogmatic approach to patient care vs the open nature of his newly appointed assistant, Virgil Gibney, who was to become his successor and eventually the second Surgeon-in-Chief. How these two personalities worked together for 13 years, abruptly parted, and then after Knight's death, the reappearance of Gibney, is a fascinating story of the early development of the first orthopedic hospital in this country. It was a period after the Civil War described as the "Gilded Age," where not only the country, but the city, was going through its own challenges, changes and conflicts. Emerging was a new era for R&C introducing surgery, postgraduate medical education, and eventually, clinical and basic research.
This is a preview of subscription content, log in to check access.
Access options
Buy single article
Instant access to the full article PDF.
US$ 39.95
Price includes VAT for USA
Subscribe to journal
Immediate online access to all issues from 2019. Subscription will auto renew annually.
US$ 99
This is the net price. Taxes to be calculated in checkout.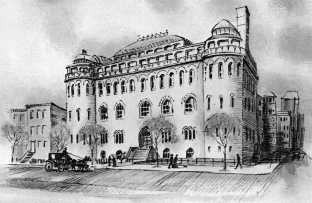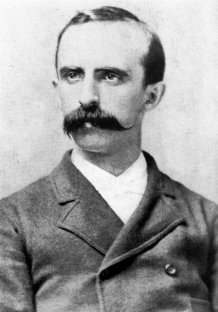 References
1.

Sturges J (1870) Seventh annual report of the New York Society for the Relief of the Ruptured and Crippled, New York, 21–22

2.

DB Levine (2005) ArticleTitleHospital for special surgery: origin and early history HSS J 1 1–6

3.

Green JC (1871) Eighth annual report of the New York Society for the Ruptured and Crippled, New York, 11–23

4.

Beekman F (1939) Hospital for the Ruptured and Crippled. A historical sketch written on the occasion of the seventy-fifth anniversary of the hospital, Privately printed, New York, 18–38

5.

PD Wilson SuffixJr (1958) ArticleTitleJames Knight (1810–1887) of the hospital for the ruptured and crippled Clin Orthop 11 1–8

6.

J Knight (1868) The improvement of the health of enfeebled children and adults by natural means, including a history of food and a consideration of its substantial qualities Sackett & Mackey New York

7.

R Whitman (1934) ArticleTitleA critical estimation of the personal influence of four pioneers on the development of orthopaedic surgery in New York J Bone Jt Surg 16 331–342

8.

RA Gibney (1969) Gibney of the ruptured and crippled Meredith Corporation New York

9.

EA Bick (1968) Source book of orthopaedics Hafner Publishing New York

10.

VP Gibney (1912) ArticleTitleReminiscences of the orthopedic surgeons of the latter half of the nineteenth century N Y Med J XCV 18 913–915

11.

M Twain CD Warner (1873) The Gilded Age. A tale of today American Publishing Company Hartford

12.

Knight J (1884) Twenty-first annual report of the New York Society for the Relief of the Ruptured and Crippled, New York, 5–13

13.

PD Wilson SuffixJr DB Levine (2000) ArticleTitleHospital for Special Surgery. A brief review of its development and current position Clin Orthop 374 90–105 Occurrence Handle10818970
About this article
Cite this article
Levine, D.B. The Hospital for the Ruptured and Crippled: Knight to Gibney, 1870–1887. HSS Jrnl 2, 1–6 (2006). https://doi.org/10.1007/s11420-005-0138-7
Key words
Hospital for the Ruptured and Crippled

Hospital for Special Surgery

James Knight

Virgil Gibney

John Green

Lewis A. Sayre

Charles Fayette Taylor

Buckminster Brown

Henry Frauenthal

Gilded Age

William H. Osborn