Abstract
Technical advances in imaging have increased their applicability to diagnosing conditions of the musculoskeletal system, especially in the postoperative setting, where traditionally metallic artifacts have hindered evaluation. Advances in computed tomography (CT), magnetic resonance (MR) imaging, ultrasound, and nuclear medicine have resulted in improved overall image quality. Specific modifications of imaging parameters, especially in CT and MRI, have improved the radiologist's ability to diagnose potential hardware complications such as loosening and osteolysis. Sonography can evaluate the periprosthetic soft tissues and enables both diagnostic information and therapeutic treatment at the same sitting. Lastly, diagnostic scintigraphic applications such as positron emission tomography (PET) have increased specificity in diagnosing potential infection in the arthroplasty setting. This review discusses some of the current applications of CT, MRI, ultrasound, and nuclear medicine in evaluating the postoperative orthopedic patient, concentrating on the appropriate imaging evaluation for the painful arthroplasty patient.
This is a preview of subscription content, log in to check access.
Access options
Buy single article
Instant access to the full article PDF.
US$ 39.95
Price includes VAT for USA
Subscribe to journal
Immediate online access to all issues from 2019. Subscription will auto renew annually.
US$ 99
This is the net price. Taxes to be calculated in checkout.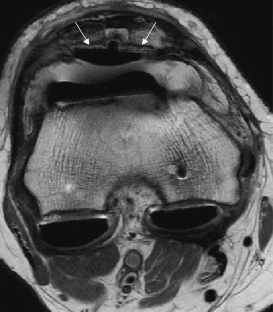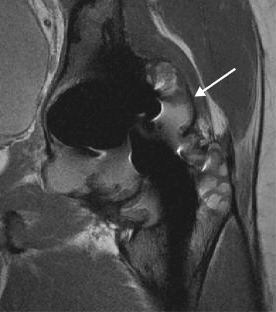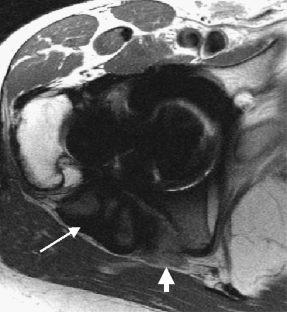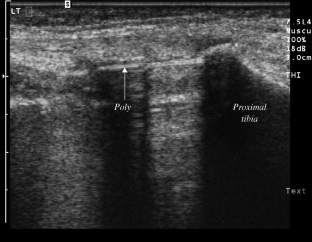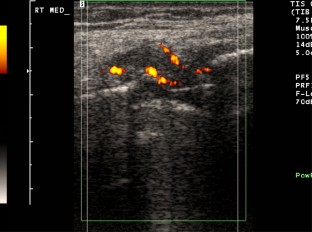 References
1.

HG Potter BJ Nestor CM Sofka ST Ho LE Peters EA Salvati (2004) ArticleTitleMagnetic resonance imaging after total hip arthroplasty: evaluation of periprosthetic soft tissue J Bone Jt Surg Am 86-A IssueID9 1947–1954

2.

J Borrelli SuffixJr WM Ricci K Steger-May WG Totty C Goldfarb (2005) ArticleTitlePostoperative radiographic assessment of acetabular fractures: a comparison of plain radiographs and CT scans J Orthop Trauma 19 299–304 Occurrence Handle15891537

3.

LM White KA Buckwalter (2002) ArticleTitleTechnical considerations: CT and MR imaging in the postoperative orthopaedic patient Semin Musculoskelet Radiol 6 IssueID1 5–17 Occurrence Handle11917267

4.

MJ Larikka AK Ahonen JA Junila O Niemela MM Hamalainen HP Syrjala (2001) ArticleTitleExtended combined 99mTc-white blood cell and bone imaging improves the diagnostic accuracy in the detection of hip replacement infections Eur J Nucl Med 28 IssueID3 288–293 Occurrence Handle10.1007/s002590000463 Occurrence Handle1:CAS:528:DC%2BD3MXitFeiurg%3D Occurrence Handle11315595

5.

JS Park KN Ryu HP Hong YK Park YS Chun MC Yoo (2004) ArticleTitleFocal osteolysis in total hip replacement: CT findings Skelet Radiol 33 IssueID11 632–640 Occurrence Handle10.1007/s00256-004-0812-8

6.

AM Claus SM Totterman CJ Sychterz JG Tamez-Pena RJ Looney CA Engh SuffixSr (2004) ArticleTitleComputed tomography to assess pelvic lysis after total hip replacement Clin Ortop 422 167–174

7.

CA Engh SuffixJr CJ Sychterz AM Young DC Pollock SD Toomey CA Engh SuffixSr (2002) ArticleTitleInterobserver and intraobserver variability in radiographic assessment of osteolysis J Arthroplast 17 IssueID6 752–759 Occurrence Handle10.1054/arth.2002.33554

8.

TA Walde DE Weiland SB Leung N Kitamura CJ Sychterz CA Engh SuffixJr AM Claus HG Potter CA Engh SuffixSr (2005) ArticleTitleComparison of CT, MRI and radiographs in assessing pelvic osteolysis: a cadaveric study Clin Orthop Relat Res 437 138–144 Occurrence Handle16056041

9.

N Kitamura DD Naudie SB Leung RH Hopper SuffixJr CA Engh SuffixSr (2005) ArticleTitleDiagnostic features of pelvic osteolysis on computed tomography: the importance of communication pathways J Bone Jt Surg Am 87 IssueID7 1542–1550

10.

JW Sperling HG Potter EV Craig E Flatow RF Warren (2002) ArticleTitleMagnetic resonance imaging of painful shoulder arthroplasty J Shoulder Elbow Surg 11 IssueID4 315–321 Occurrence Handle10.1067/mse.2002.124426 Occurrence Handle12195247

11.

CM Sofka HG Potter M Figgie R Laskin (2003) ArticleTitleMagnetic resonance imaging of total knee arthroplasty Clin Ortop 406 129–135

12.

DE Weiland TA Walde JSJB Leung CJ Sychterz S Ho CA Engh HG Potter (2005) ArticleTitleMagnetic resonance imaging in the evaluation of periprosthetic acetabular osteolysis: a cadaveric study J Orthop Res 23 IssueID4 713–719 Occurrence Handle10.1016/j.orthres.2005.02.007 Occurrence Handle16022981

13.

TA Walde DE Weiland SB Leung N Kitamura CJ Synchterz CA Engh SuffixJr AM Claus HG Potter CA Engh SuffixSr (2005) ArticleTitleComparison of CT, MRI, and radiographs in assessing pelvic osteolysis: a cadaveric study Clin Orthop Relat Res 437 138–144 Occurrence Handle16056041

14.

LM White JK Kim M Mehta N Merchant ME Schweitzer WB Morrison CR Hutchison AE Gross (2000) ArticleTitleComplications of total hip arthroplasty: MR imaging—initial experience Radiology 215 254–262 Occurrence Handle1:STN:280:DC%2BD3c3hslajsg%3D%3D Occurrence Handle10751496

15.

CM Sofka HG Potter (2002) ArticleTitleMR imaging of joint arthroplasty Semin Musculoskelet Radiol 6 IssueID1 79–85 Occurrence Handle10.1055/s-2002-23166 Occurrence Handle11917273

16.

SM Cook PM Pellicci HG Potter (2004) ArticleTitleUse of magnetic resonance imaging in the diagnosis of an occult fracture of the femoral component after total hip arthroplasty. A case report J Bone Jt Surg Am 86-A IssueID1 149–153

17.

CM Sofka RS Adler (2003) ArticleTitleSonographic evaluation of shoulder arthroplasty Am J Roentgenol 180 IssueID4 1117–1120

18.

CM Sofka RS Adler R Laskin (2003) ArticleTitleSonography of polyethylene liners used in total knee arthroplasty Am J Roentgenol 180 IssueID5 1437–1441

19.

WH Briedahl JS Newman MS Taljanovic RS Adler (1996) ArticleTitlePower Doppler sonography in the assessment of musculoskeletal fluid collections Am J Roentgenol 166 IssueID6 1443–1446

20.

R Wank TT Miller JF Shapiro (2004) ArticleTitleSonographically guided injection of anesthetic for iliopsoas tendinopathy after total hip arthroplasty J Clin Ultrasound 32 IssueID7 354–357 Occurrence Handle10.1002/jcu.20043 Occurrence Handle15293303

21.

R Schneider M Soudry (1986) ArticleTitleRadiographic and scintigraphic evaluation of total knee arthroplasty Clin Ortop 205 108–120

22.

N Manthey P Reinhard F Moog P Knesewitsch K Hahn K Tatsch (2002) ArticleTitleThe use of [18F]fluorodeoxyglucose positron emission tomography to differentiate between synovitis, loosening and infection of hip and knee prostheses Nucl Med Commun 23 IssueID7 645–653 Occurrence Handle10.1097/00006231-200207000-00009 Occurrence Handle1:STN:280:DC%2BD38zks1GitQ%3D%3D Occurrence Handle12089487

23.

F DeWinter F Gemmel C Wiele Particlevan de B Poffijn D Uyttendaele R Dierckx (2003) ArticleTitle18-Fluorine fluorodeoxyglucose positron emission tomography for the diagnosis of infection in the postoperative spine Spine 28 IssueID12 1314–1319
About this article
Cite this article
Sofka, C.M., Potter, H.G., Adler, R.S. et al. Musculoskeletal Imaging Update: Current Applications of Advanced Imaging Techniques to Evaluate the Early and Long-Term Complications of Patients with Orthopedic Implants. HSS Jrnl 2, 73–77 (2006). https://doi.org/10.1007/s11420-005-0131-1
Keywords
Total Knee Arthroplasty

Rotator Cuff

Aseptic Loosening

Positron Emission Tomography Scanning

Dynamic Capability