This is a preview of subscription content, log in to check access.
Access options
Buy single article
Instant access to the full article PDF.
US$ 39.95
Price includes VAT for USA
Subscribe to journal
Immediate online access to all issues from 2019. Subscription will auto renew annually.
US$ 99
This is the net price. Taxes to be calculated in checkout.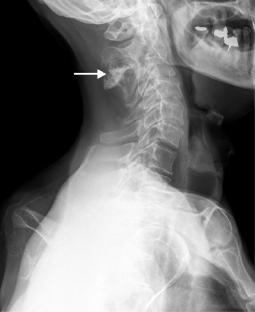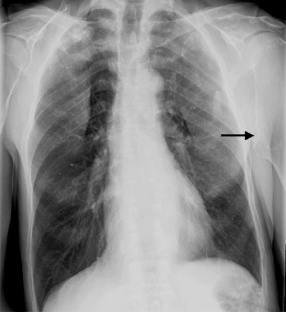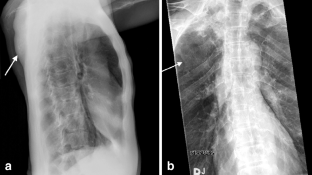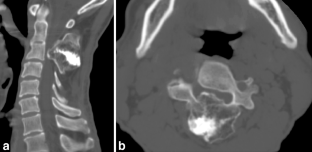 References
1.

KA Pierz JR Stieber K Kusumi JP Dormans (2002) ArticleTitleHereditary multiple exostoses: One center's experience and review of etiology Clin Ortop 401 49–59 Occurrence Handle10.1097/00003086-200208000-00008

2.

Y Mikawa R Watanabe Y Nakashima T Hayashida (1997) ArticleTitleCervical spinal cord compression in hereditary multiple exostosis: Report of a case and a review of the literature Arch Orthop Trauma Surg 116 IssueID1–2 112–115 Occurrence Handle10.1007/BF00434114 Occurrence Handle9006779

3.

HG Eder RW Oberbauer G Ranner (1993) ArticleTitleCervical cord compression in hereditary multiple exostoses J Neurosurg Sci 37 IssueID1 53–56 Occurrence Handle8366369

4.

YS Chooi YS Siow CS Chong (2005) ArticleTitleCervical myelopathy caused by an exostosis of the posterior arch of C1 J Bone Joint Surg Br 87 IssueID2 257–259 Occurrence Handle10.1302/0301-620X.87B2.15560 Occurrence Handle15736753

5.

MC Korinth VT Ramaekers V Rohde (2004) ArticleTitleCervical cord exostosis compressing the axis in a boy with hereditary multiple exostoses. Case illustration J Neurosurg Spine 100 IssueID2 223

6.

S Ohtori M Yamagata E Hanaoka H Suzuki K Takahashi H Sameda H Moriya (2003) ArticleTitleOsteochondroma in the lumbar spinal canal causing sciatic pain: report of two cases J Orthop Sci 8 IssueID1 112–115 Occurrence Handle10.1007/s007760300019 Occurrence Handle12560897

7.

J Ratliff R Voorhies (2000) ArticleTitleOsteochondroma of the C5 lamina with cord compression: case report and review of the literature Spine 25 IssueID10 1293–1295 Occurrence Handle10.1097/00007632-200005150-00017 Occurrence Handle10806510

8.

MJ Mermer MC Gupta PB Salamon DR Benson (2002) ArticleTitleThoracic vertebral body exostosis as a cause of myelopathy in a patient withhereditary multiple exostoses J Spinal Disord Tech 15 IssueID2 144–148 Occurrence Handle11927824

9.

MD Murphey JJ Choi MJ Kransdorf DJ Flemming FH Gannon (2000) ArticleTitleImaging of osteochondroma: variants and complications with radiologic-pathologic correlation Radiographics 20 IssueID5 1407–1434 Occurrence Handle10992031
Acknowledgments
The authors would like to thank Dr. Russell Huang for providing much of the clinical information.
About this article
Cite this article
Sofka, C.M., Saboeiro, G.R. & Schneider, R. Multiple Hereditary Exostoses. HSS Jrnl 1, 49–51 (2005). https://doi.org/10.1007/s11420-005-0107-1
Keywords
Posterior Element

Exostosis

Malignant Degeneration

Hereditary Multiple Exostosis

Lower Extremity Weakness