This is a preview of subscription content, log in to check access.
Access options
Buy single article
Instant access to the full article PDF.
US$ 39.95
Price includes VAT for USA
Subscribe to journal
Immediate online access to all issues from 2019. Subscription will auto renew annually.
US$ 99
This is the net price. Taxes to be calculated in checkout.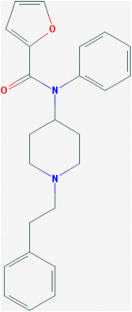 References
1.

Griswold MK, Chai PR, Krotulski AJ, Friscia M, Chapman B, Boyer EW, Logan BK, Babu KM (2018) Self-identification of nonpharmaceutical fentanyl exposure following heroin overdose. Clin Toxicol 56:37–42

2.

Mohr A, Friscia M, Logan BK (2016) Identification and prevalence determination of novel recreational drugs and discovery of their metabolites in blood, urine and oral fluid. United States Department of Justice. https://www.ncjrs.gov/pdffiles1/nij/grants/250338.pdf. Accessed 19 Nov 2017

3.

Barratt MJ, Aldridge J (2016) Everything you always wanted to know about drug cryptomarkets* (*but were afraid to ask). Int J Drug Policy 35:1–6

4.

Bancroft A, Scott Reid P (2016) Concepts of illicit drug quality among darknet market users: purity, embodied experience, craft and chemical knowledge. Int J Drug Policy 35:42–49

5.

Gilbert M, Dasgupta N (2017) Silicon to syringe: cryptomarkets and disruptive innovation in opioid supply chains. Int J Drug Policy 46:160–167

6.

Barratt MJ, Ferris JA, Winstock AR (2014) Use of Silk Road, the online drug marketplace, in the United Kingdom, Australia and the United States. Addiction 109:774–783

7.

Mohr AL, Friscia M, Papsun D, Kacinko SL, Buzby D, Logan BK (2016) Analysis of novel synthetic opioids U-47700, U-50488 and furanyl fentanyl by LC-MS/MS in postmortem casework. J Anal Toxicol 40:709–717

8.

United States Drug Enforcement Agency (2016) Schedules of controlled substances: temporary placement of furanyl fentanyl into Schedule I. Fed Regist 81:66224–66227

9.

Aldridge J, Decary-Hetu D (2016) Hidden wholesale: the drug diffusing capacity of online drug cryptomarkets. Int J Drug Policy 35:7–15

10.

Acting Inspector General. United States Postal Service (2017) Examining the shipment of illicit drugs in international mail. Hearing before the Subcommittee on Government Operations Committee on Oversight and Government Reform United States House of Representatives. https://oversight.house.gov/wp-content/uploads/2017/09/Whitcomb_USPS-OIG_09072017-1.pdf. Accessed 19 Oct 2017
Ethics declarations
Conflict of interest
The authors have no financial or other relationships that could lead to a conflict of interest.
Ethical approval
Informed consent was obtained from the patient involved in this study, subject to proviso that every item related to his privacy will be anonymous.
About this article
Cite this article
Griswold, M.K., Chapman, B.P., Krotulski, A.J. et al. Cryptomarket drug acquisition leading to furanyl fentanyl overdose. Forensic Toxicol 36, 534–536 (2018). https://doi.org/10.1007/s11419-018-0406-0
Received:

Accepted:

Published:

Issue Date: