Abstract
Purpose
We present a case report about an acute intoxication episode after an oral administration of Ayahuasca and dermal exposure of Kambo for treatment of depression. The clinical features observed were hallucination, agitation, tremors of extremities, oral paresthesia, skin lesions and seizures. Diazepam was administered by the emergency service and was effective in controlling hallucination, but failed to control agitation and seizures.
Methods
Patient biological fluids (urine and serum) and the samples of Ayahuasca and Kambo were submitted to toxicological analysis using liquid-liquid extraction followed by liquid chromatography–tandem mass spectrometry and high-resolution electrospray ionization-mass spectrometry.
Results
The main active compounds present in Ayahuasca, N,N-dimethyltryptamine, harmine, harmaline and tetrahydroharmine were found and quantified in the different samples, confirming the use by the patient. In Kambo secretion used in the ritual, we were able to find sixteen potently active peptides: adenoregulin, bombesin, bombesinnona peptide, bradykinin -phe(8)-psi-CH2NH-arg(9)-, caerulein, deltorphin, neurokinin B, phyllomedusin, phyllocaerulein, phyllokinin, phyllolitorin, preprotachykinin B (50–79), ranatachykinin A, sauvagine, T-kinin and urechistachykinin II.
Conclusions
The patient was discharged the day after exposure without any sequel. Clinical and toxicological analysis indicated that the symptoms presented by the patient occurred due to a joint action produced by the substances identified in both materials. To the best of our knowledge, this is the first case involving probable intoxication by simultaneous administration of Ayahuasca and Kambo.
Access options
Buy single article
Instant access to the full article PDF.
US$ 39.95
Tax calculation will be finalised during checkout.
Subscribe to journal
Immediate online access to all issues from 2019. Subscription will auto renew annually.
US$ 79
Tax calculation will be finalised during checkout.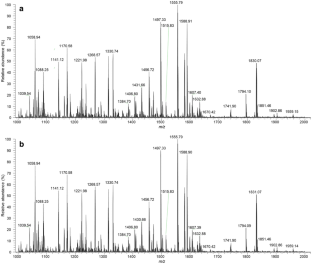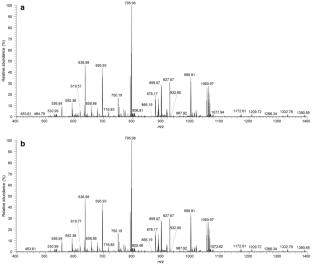 Notes
1.

The sample collection was approved by the "Sistema de Autorização e Informação em Biodiversidade" (Sisbio), process number 37974-1 and responsible professor Dr. Moisés Barbosa de Souza—Center of Biological and Nature Sciences/Federal University of Acre—UFAC, Rio Branco-Acre-Brazil.
References
1.

Hallgren M, Stubbs B, Vancampfort D, Lundin A, Jääkallio P, Forsell Y (2017) Treatment guidelines for depression: greater emphasis on physical activity is needed. Eur Psychiatry 40:1–3. https://doi.org/10.1016/j.eurpsy.2016.08.011

2.

WHO – World Health Organization (2017) Depression. http://www.who.int/mediacentre/factsheets/fs369/en/. Accessed 2 Sep 2017

3.

González-Ramírez E, Carrillo-Montoya T, García-Vega ML, Hart CE, Zavala-Norzagaray AA, Ley-Quiñónez CP (2017) Effectiveness of hypnosis therapy and Gestalt therapy as depression treatments. Clínica y Salud 28:33–37. https://doi.org/10.1016/j.clysa.2016.11.001

4.

Yip AG, George MS, Tendler A, Roth Y, Zangen A, Carpenter LL (2017) 61% of unmedicated treatment resistant depression patients who did not respond to acute TMS treatment responded after four weeks of twice weekly deep TMS in the Brainsway pivotal trial. Brain Stimul 10:847–849. https://doi.org/10.1016/j.brs.2017.02.013

5.

Osório FL, Sanches RF, Macedo LR, dos Santos RG, Maia-de-Oliveira JP, Wichert-Ana L, de Araujo DB, Riba J, Crippa JA, Hallak JE (2015) Antidepressant effects of a single dose of ayahuasca in patients with recurrent depression: a preliminary report. Rev Bras Psiquiatr 37:13–20. https://doi.org/10.1590/1516-4446-2014-1496

6.

Conelea CA, Philip NS, Yip AG, Barnes JL, Niedzwiecki MJ, Greenberg BD, Tyrka AR, Carpenter LL (2017) Transcranial magnetic stimulation for treatment-resistant depression: naturalistic treatment outcomes for younger versus older patients. J Affect Disord 217:42–47. https://doi.org/10.1016/j.jad.2017.03.063

7.

Santos AFA, Vieira ALS, Pic-Taylor A, Caldas ED (2017) Reproductive effects of the psychoactive beverage ayahuasca in male Wistar rats after chronic exposure. Rev Bras Farmacogn 27:353–360. https://doi.org/10.1016/j.bjp.2017.01.006

8.

McKenna DJ (2004) Clinical investigations of the therapeutic potential of ayahuasca: rationale and regulatory challenges. Pharmacol Ther 102:111–129. https://doi.org/10.1016/j.pharmthera.2004.03.002

9.

Apud I, Romani O (2017) Medicine, religion and ayahuasca in Catalonia. Considering ayahuasca networks from a medical anthropology perspective. Int J Drug Policy 39:28–36. https://doi.org/10.1016/j.drugpo.2016.07.011

10.

Brierley DI, Davidson C (2012) Developments in harmine pharmacology—implications for ayahuasca use and drug-dependence treatment. Prog Neuropsychopharmacol Biol Psychiatry 39:263–272. https://doi.org/10.1016/j.pnpbp.2012.06.001

11.

Lanaro R, Calemi DB, Togni LR, Costa JL, Yonamine M, de Cazenave SO, Linardi A A (2015) Ritualistic use of ayahuasca versus street use of similar substances seized by the police: a key factor involved in the potential for intoxications and overdose? J Psychoactive Drugs 47:132–139. https://doi.org/10.1080/02791072.2015.1013202

12.

Oliveira CD, Okai GG, da Costa JL, de Almeida RM, Oliveira-Silva D, Yonamine M (2012) Determination of dimethyltryptamine and β-carbolines (ayahuasca alkaloids) in plasma samples by LC–MS/MS. Bioanalysis 4:1731–1738. https://doi.org/10.4155/bio.12.124

13.

Santos RG, Landeira-Fernandez J, Strassman RJ, Motta V, Cruz APM (2007) Effects of ayahuasca on psychometric measures of anxiety, panic-like and hopelessness in Santo Daime members. J Ethnopharmacol 112:507–513. https://doi.org/10.1016/j.jep.2007.04.012

14.

CONAD Conselho Nacional de Políticas sobre Drogas 2010. Resolution N.1, Jan 25, 2010. http://www.mpgo.mp.br/portal/arquivos/2013/07/30/11_33_03_744_resolucao_n_1__de_25_de_janeiro_de_2012___conad.pdf. Accessed 2 Sep 2017

15.

Labate BC, Feeney K (2012) Ayahuasca and the process of regulation in Brazil and internationally: implications and challenges. Int J Drug Policy 23:154–161. https://doi.org/10.1016/j.drugpo.2011.06.006

16.

Leban V, Kozelj G, Brvar M (2016) The syndrome of inappropriate antidiuretic hormone secretion after giant leaf frog (Phyllomedusa bicolor) venom exposure. Toxicon 120:107–109. https://doi.org/10.1016/j.toxicon.2016.07.007

17.

Erspamer V, Erspamer GF, Cei JM (1986) Active peptides in the skins of two hundred and thirty American amphibian species. Comp Biochem Physiol 85:125–137. https://doi.org/10.1016/0742-8413(86)90063-0

18.

den Brave PS, Bruins E, Bronkhorst MW (2014) Phyllomedusa bicolor skin secretion and the Kambô ritual. J Venom Anim Toxins Incl Trop Dis 20:40. https://doi.org/10.1186/1678-9199-20-40

19.

Erspamer V, Erspamer GF, Severini C, Potenza RL, Barra D, Mignogna G, Bianchi A (1993) Pharmacological studies of 'sapo' from the frog Phyllomedusa bicolor skin: a drug used by the Peruvian Matses Indians in shamanic hunting practices. Toxicon 31:1099–1111. https://doi.org/10.1016/0041-0101(93)90125-3

20.

Callaway JC, Raymon LP, Hearn WL, McKenna DJ, Grob CS, Brito GS, Mash DC (1996) Quantitation of N,N-dimethyltryptamine and harmala alkaloids in human plasma after oral dosing with Ayahuasca. J Anal Toxicol 20:492–497. https://doi.org/10.1093/jat/20.6.492

21.

Pires APS, de Oliveira CDR, Moura S, Dörr FA, Silva WAE, Yonamine M (2009) Gas chromatographic analysis of dimethyltryptamine and β-carboline alkaloids in ayahuasca, an Amazonian psychoactive plant beverage. Phytochem Anal 20:149–153. https://doi.org/10.1002/pca.1110

22.

Giumanini AG, Chiavari G, Musiani MM, Rossi P (1980) N-Permethylation of primary and secondary aromatic amines. Synthesis 9:743–746. https://doi.org/10.1055/s-1980-29198

23.

Maurer HH, Pfleger K, Weber AA (2007) Mass spectral and GC data of drugs, poisons, pesticides, pollutants and their metabolites, 3rd edn. Wiley-VCH, Weinheim

24.

UNODC (2009) Guidance for the validation of analytical methodology and calibration of equipment used for testing of illicit drugs in seized materials and biological specimens. http://www.unodc.org/documents/scientific/validation_E.pdf. Accessed 9 Dec 2015

25.

Lee H, Naughton NN, Woods JH, Ko MCH (2003) Characterization of scratching responses in rats following centrally administered morphine or bombesin. Behav Pharmacol 14:501–508. https://doi.org/10.1097/01.fbp.0000095082.80017.0f

26.

Jayasena CN, Comninos AN, Stefanopoulou E, Buckley A, Narayanaswamy S, Izzi-Engbeaya C, Abbara A, Ratnasabapathy R, Mogford J, Ng N, Sarang Z, Ghatei MA, Bloom SR, Hunter MS, Dhillo WS (2015) Neurokinin B administration induces hot flushes in women. Sci Rep 5:8466. https://doi.org/10.1038/srep08466

27.

Montero VF, Laganga AM, Garcia EA (1980) Usefulness of caerulein in the treatment of post-operative intestinal atony. J Int Med Res 8:98–104. https://doi.org/10.1177/030006058000800118

28.

Sklerov J, Levine B, Moore KA, King T, Fowler D (2005) A fatal intoxication following the ingestion of N,N-dimethyltryptamine in ayahuasca preparation. J Anal Toxicol 29:838–841

29.

Aquila I, Gratteri S, Sacco MA, Fineschi V, Magi S, Castaldo P, Viscomi G, Amoroso S, Ricci P (2017) The biological effects of Kambo: is there a relationship between its administration and sudden death? J Forensic Sci. https://doi.org/10.1111/1556-4029.13641 (ahead of print)
Acknowledgements
The authors thank all the institutions, Coordination for Improvement of Personnel with Higher Education—CAPES (Process Number 23038.006844/2014-46), The National Council for Scientific and Technological Development—CNPq (Process Number 830525/1999-8) and São Paulo Research Foundation—FAPESP (Process Number 2015/10650-8 and 2016/23157-0) for the fellowships and the financial support.
Ethics declarations
Conflict of interest
The authors declare no conflicts of interest.
Ethical approval
The small amounts of blank human blood (to be prepared to serum) and urine samples were collected from healthy volunteers after obtaining the informed consent. This article does not contain any studies with animals performed by any of the authors.
About this article
Cite this article
de Morais, D.R., Lanaro, R., Barbosa, I.L. et al. Ayahuasca and Kambo intoxication after alternative natural therapy for depression, confirmed by mass spectrometry. Forensic Toxicol 36, 212–221 (2018). https://doi.org/10.1007/s11419-017-0394-5
Received:

Accepted:

Published:

Issue Date:
Keywords
Ayahuasca

Kambo

Depression treatment

N,N-Dimethyltryptamine

Adenoregulin

High-resolution ESI-MS