Abstract
This study investigated the potential hair regrowth effects associated with a plant extract of Perilla frutescens, which was selected due to its putative hair regrowth activity. Extracts were prepared from dried P. frutescens suspended in distilled water, where the resultant aqueous suspension was fractionated sequentially using hexane, ethyl acetate, n-butanol, and distilled water. We observed that the n-butanol fraction resulted in the highest hair regrowth activity. The n-butanol soluble fraction of P. frutescens extract (BFPE) was further separated using AB-8 macroporous resin and silica gel chromatography to obtain rosmarinic acid (RA), which demonstrated effective hair growth regeneration potential. BFPE also showed in vivo anti-androgenic activity following the use of a hair growth assay in testosterone-sensitive male C57Bl/6NCrSlc mice. Furthermore, the effects of cell viability promotion were investigated following an in vitro analysis in primary hair follicle fibroblast cells (PHFCs) treated with RA. The results suggested that RA was the active compound in P. frutescens that triggers hair growth, and RA could be a potential therapeutic agent for the promotion of hair growth and prevention of androgenetic alopecia (AGA).
This is a preview of subscription content, log in to check access.
Access options
Buy single article
Instant access to the full article PDF.
US$ 39.95
Price includes VAT for USA
Subscribe to journal
Immediate online access to all issues from 2019. Subscription will auto renew annually.
US$ 99
This is the net price. Taxes to be calculated in checkout.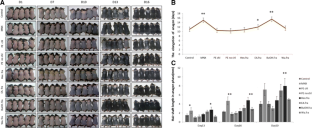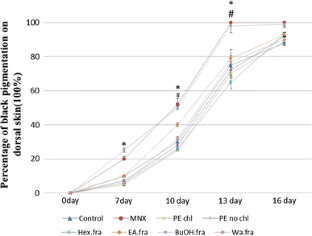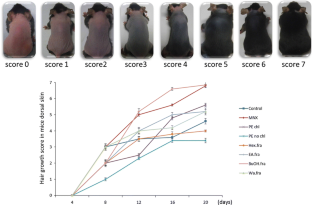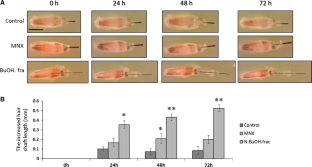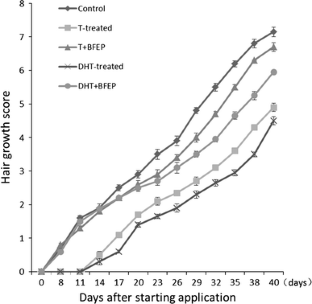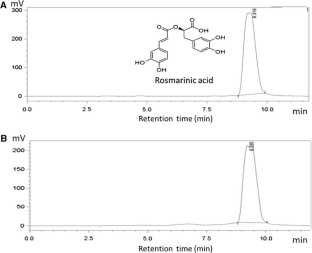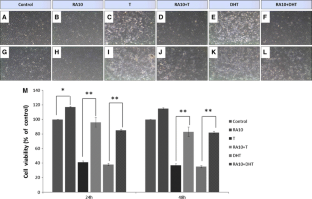 References
1.

Alonso L, Fuchs E (2006) The hair cycle. J Cell Sci 119(3):391–393

2.

Hubbard WH (1994) Clinical dermatology: a color guide to diagnosis and therapy. Arch Fam Med 3(1):23

3.

Müller-Röver S, Foitzik K, Paus R, Handjiski B, van der Veen C, Eichmüller S, McKay IA, Stenn KS (2001) A comprehensive guide for the accurate classification of murine hair follicles in distinct hair cycle stages. J Investig Dermatol 117(1):3–15

4.

D'Amico AV, Roehrborn CG (2007) Effect of 1 mg/day finasteride on concentrations of serum prostate-specific antigen in men with androgenic alopecia: a randomised controlled trial. Lancet Oncol 8(1):21–25

5.

Rogers NE, Avram MR (2008) Medical treatments for male and female pattern hair loss. J Am Acad Dermatol 59(4):547–566

6.

Irwig MS, Kolukula S (2011) Persistent sexual side effects of finasteride for male pattern hair loss. J Sex Med 8(6):1747–1753

7.

Messerli FH (2002) Vasodilatory edema: a common side effect of antihypertensive therapy. Curr Cardiol Rep 4(6):479–482

8.

Shin H-S, Kim S-W (1994) Lipid composition of perilla seed. J Am Oil Chem Soc 71(6):619–622

9.

Banno N, Akihisa T, Tokuda H, Yasukawa K, Higashihara H, Ukiya M, Watanabe K, Kimura Y, Hasegawa JI, Nishino H (2004) Triterpene acids from the leaves of Perilla frutescens and their anti-inflammatory and antitumor-promoting effects. Biosci Biotechnol Biochem 68(1):85–90

10.

Makino T, Furuta Y, Wakushima H, Fujii H, Saito KI, Kano Y (2003) Anti-allergic effect of perilla frutescens and its active constituents. Phytother Res 17(3):240–243

11.

Kim M-K, Yoon TY, Choi B (2013) Asthma diagnosis and treatment—1006. Perillae semen abolished allergic asthmatic response in murine model. World Allergy Organ J 6(Suppl 1):P6

12.

Yim YK, Lee H, Hong KE, Kim YI, Ko SK, Kim JE, Lee SY, Park KS (2010) Anti-inflammatory and immune-regulatory effects of subcutaneous perillae fructus extract injections on ova-induced asthma in mice. Evid Based Complement Altern Med 7(1):79–86

13.

Huang SS, Zheng RL (2006) Rosmarinic acid inhibits angiogenesis and its mechanism of action in vitro. Cancer Lett 239(2):271–280

14.

Maheswarappa NB, Subbaiah V, Muthupalani M, Yamagani PK, Mohan K, Keshapaga UR, Asokan SV, Kalappurakkal RC (2014) Antioxidant activity of carnosic acid and rosmarinic acid in raw and cooked ground chicken patties. J Sci Food Agric 94(2):273–279

15.

Murata K, Takeshita F, Samukawa K, Tani T, Matsuda H (2012) Effects of ginseng rhizome and ginsenoside ro on testosterone 5α-reductase and hair re-growth in testosterone-treated mice. Phytother Res 26(1):48–53

16.

Philpott MP, Kealey T (2000) Cyclical changes in rat vibrissa follicles maintained in vitro. J Investig Dermatol 115(6):1152–1155

17.

Ticli FK, Hage LIS, Cambraia RS, Pereira PS, Magro ÂJ, Fontes MRM, Stábeli RG, Giglio JR, França SC, Soares AM, Sampaio SV (2005) Rosmarinic acid, a new snake venom phospholipase A2 inhibitor from cordia verbenacea (boraginaceae): antiserum action potentiation and molecular interaction. Toxicon 46(3):318–327

18.

Kobayashi K, Rochat A, Barrandon Y (1993) Segregation of keratinocyte colony-forming cells in the bulge of the rat vibrissa. Proc Natl Acad Sci U S A 90(15):7391–7395

19.

Müller-Röver S, Foitzik K, Paus R, Handjiski B, van der Veen C, Eichmüller S, McKay IA, Stenn KS (2001) A comprehensive guide for the accurate classification of murine hair follicles in distinct hair cycle stages. J Investig Dermatol 117(1):3–15

20.

Plonka PM, Michalczyk D, Popik M, Handjiski B, Slominski A, Paus R (2004) Splenic eumelanin differs from hair eumelanin in c57bl/6 mice. Acta Biochim Pol 52(2):433–441

21.

Philpott MP, Kealey T (2000) Cyclical changes in rat vibrissa follicles maintained in vitro. J Invest Dermatol 115(6):1152–1155

22.

Murata K, Noguchi K, Kondo M, Onishi M, Watanabe N, Okamura K, Matsuda H (2012) Inhibitory activities of Puerariae Flos against testosterone 5α-reductase and its hair growth promotion activities. J Nat Med 66(1):158–165

23.

Nusier MK, Bataineh HN, Daradkah HM (2007) Adverse effects of rosemary (Rosmarinus officinalis l.) on reproductive function in adult male rats. Exp Biol Med 232(6):809–813

24.

Kimura Y, Okuda H, Okuda T, Hatano T, Arichi S (1987) Studies on the activities of tannins and related compounds, X. Effects of caffeetannins and related compounds on arachidonate metabolism in human polymorphonuclear leukocytes. J Nat Prod 50(3):392–399

25.

Devchand PR, Keller H, Peters JM, Vazquez M, Gonzalez FJ, Wahli W (1996) The PPAR[alpha]-leukotriene B4 pathway to inflammation control. Nature 384(6604):39–43

26.

Moreno S, Scheyer T, Romano CS, Vojnov AA (2006) Antioxidant and antimicrobial activities of rosemary extracts linked to their polyphenol composition. Free Radical Res 40(2):223–231

27.

Takano H, Osakabe N, Sanbongi C, Yanagisawa R, Inoue KI, Yasuda A, Natsume M, Baba S, Ichiishi EI, Yoshikawa T (2004) Extract of Perilla frutescens enriched for rosmarinic acid, a polyphenolic phytochemical, inhibits seasonal allergic rhinoconjunctivitis in humans. Exp Biol Med (Maywood) 229(3):247–254

28.

Moon D-O, Kim M-O, Lee J-D, Choi YH, Kim G-Y (2010) Rosmarinic acid sensitizes cell death through suppression of TNF-α-induced NF-κB activation and ROS generation in human leukemia U937 cells. Cancer Lett 288(2):183–191

29.

Osakabe N, Yasuda A, Natsume M, Sanbongi C, Kato Y, Osawa T, Yoshikawa T (2002) Rosmarinic acid, a major polyphenolic component of Perilla frutescens, reduces lipopolysaccharide (LPS)-induced liver injury in D-galactosamine (D-GalN)-sensitized mice. Free Radic Biol Med 33(6):798–806

30.

Blanco FJ, Ochs RL, Schwarz H, Lotz M (1995) Chondrocyte apoptosis induced by nitric oxide. Am J Pathol 146(1):75–85

31.

Lehmann V, Freudenberg MA, Galanos C (1987) Lethal toxicity of lipopolysaccharide and tumor necrosis factor in normal and D-galactosamine-treated mice. J Exp Med 165(3):657–663

32.

Mignon A, Rouquet N, Fabre M, Martin S, Pages JC, Dhainaut JF, Kahn A, Briand P, Joulin V (1999) LPS challenge in D-galactosamine-sensitized mice accounts for caspase-dependent fulminant hepatitis, not for septic shock. Am J Respir Crit Care Med 159(4):1308–1315

33.

Kasumagic-Halilovic E, Prohic A, Cavaljuga S (2011) Tumor necrosis factor-alpha in patients with alopecia areata. Indian J Dermatol 56(5):494–496

34.

Lindsey SF, Tosti A (2013) Hair loss induced by tumor necrosis factor alpha inhibitors. J Clin Investig Dermatol 1(1):1–6

35.

Lutf A, Hammoudeh M (2012) Weight gain and hair loss during anti-TNF therapy. Int J Rheumatol 2012:593039
Acknowledgements
This research was supported by project K16092, "Research for developing of classification criteria and management technique of Mibyeong" of the Korea Institute of Oriental Medicine.
Electronic supplementary material
Below are the links to the electronic supplementary material.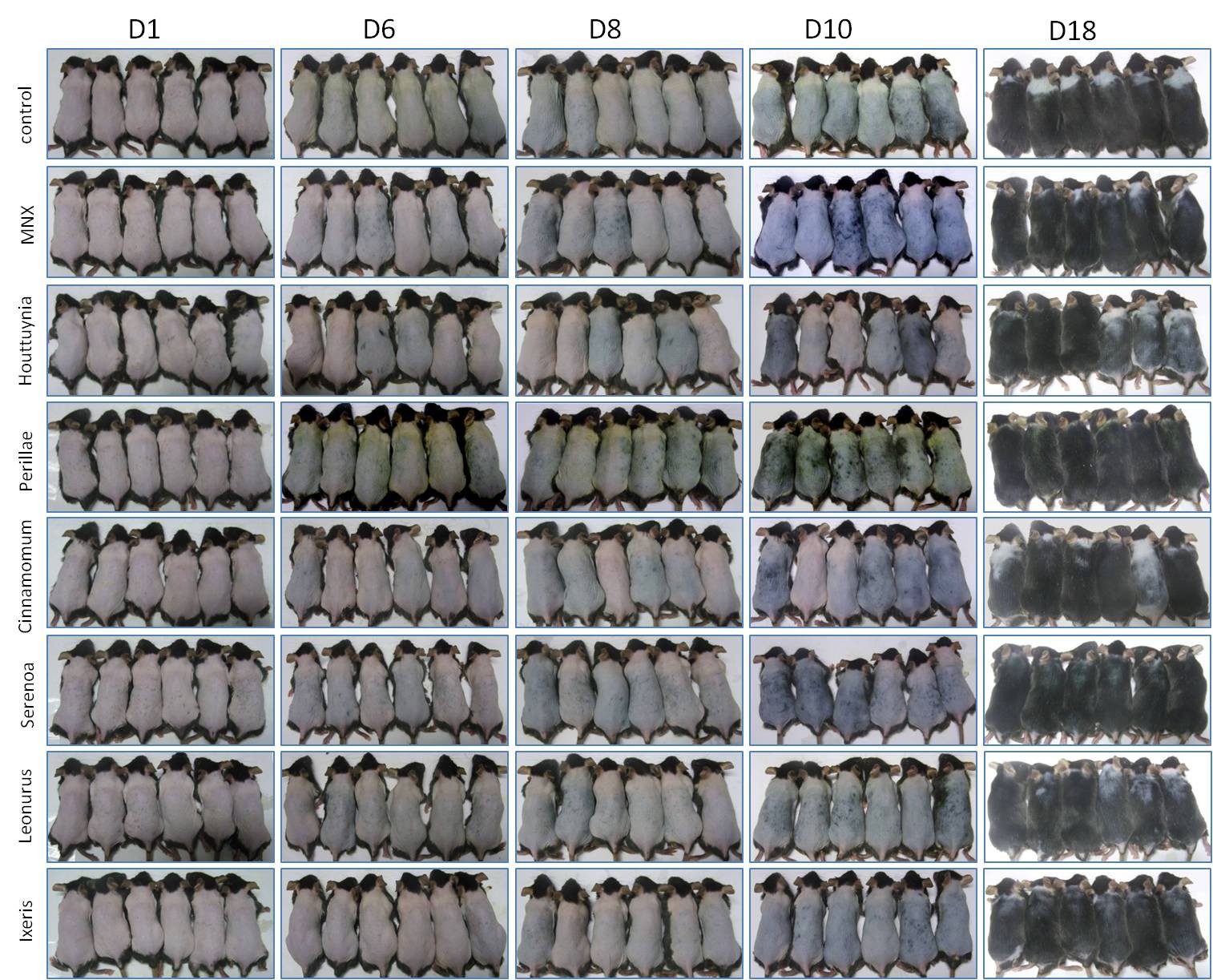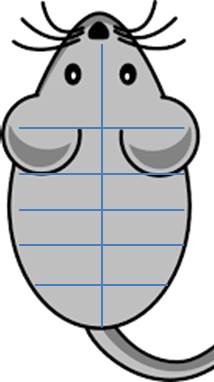 About this article
Cite this article
Li, J., Li, Z., Gu, L. et al. The promotion of hair regrowth by topical application of a Perilla frutescens extract through increased cell viability and antagonism of testosterone and dihydrotestosterone. J Nat Med 72, 96–105 (2018). https://doi.org/10.1007/s11418-017-1116-3
Received:

Accepted:

Published:

Issue Date:
Keywords
Perilla frutescens

Hair growth

Rosmarinic acid

Androgenetic alopecia (AGA)

Testosterone and DHT

Primary hair follicle fibroblast cell (PHFCs)