Abstract
This study shows an effective but simple method of conserving characterized populations and elite clones through vegetative propagation and genetic diversity through seeds in Podophyllum hexandrum (family Berberidaceae). Seed dormancy has been considered to be a major constraint in these seeds and most of the earlier reports recommended dormancy-breaking pretreatments such as chilling, gibberellic acid (GA3), etc. However, seeds of the 14 accessions that we tested exhibited no dormancy and hence did not require any pretreatments. Besides accession, collection of seeds with high moisture content could be one of the reasons for lack of dormancy. Thus, we propose germination of seeds (while they still retained moisture) in sand at 25°C for high and reproducible results within a shorter period of time compared with earlier reports. Hypocotyl dormancy is known to considerably delay plant establishment and hence en masse propagation by preventing the emergence of functional leaves for up to 11–12 months. Manual removal of cotyledonary leaves, being labor and time intensive, is not a feasible method for large-scale seedling establishment. However, in this study, we showed that GA3 at 200 ppm can alleviate hypocotyl dormancy besides reducing the time taken for true or functional leaf emergence. Treatment of cotyledonary leaves of 1 week-old-seedlings with 200 ppm GA3 resulted in true or functional leaf emergence within 7 days, and the resultant plants were also more vigorous than the ones obtained from manual removal of cotyledonary leaves. The study helped advance the establishment of seedlings by one growing season (almost 1 year).
Access options
Buy single article
Instant access to the full article PDF.
USD 39.95
Price excludes VAT (USA)
Tax calculation will be finalised during checkout.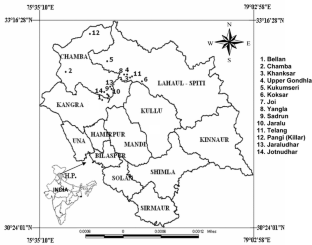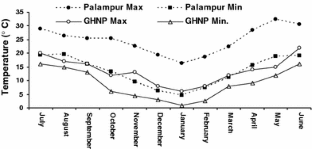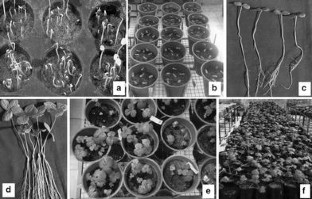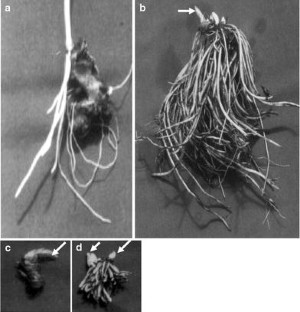 References
Dhaliwal DS, Sharma M (1999) Flora of Kullu district (Himachal Pradesh). Bishen Pal Singh, Mahendra Pal Singh, Dehra Dun, India

Singh SK, Rawat GS (2000) Flora of Great Himalayan National Park: (Himachal Pradesh). Bishen Pal Singh, Mahendra Pal Singh, Dehra Dun, India

Grieson AJS, Long DG (1984) Flora of Bhutan: including a record of plants from Sikkim. Royal Botanic Garden, Edinburgh

Fujii Y (1991) Podophyllum spp. in vitro regeneration and production of podophyllotoxins. In: Bajaj YPS (ed) Biotechnology in agriculture and forestry, medicinal and aromatic plants. Springer, Berlin, pp 362–375

Broomhead AJ, Dewick PM (1990) Tumor-inhibitory aryltetralin lignans in Podophyllum versipelle, Diphylleia cymosa and Diphylleia gray. Phytochemistry 29:3831–3837

Stahelin HF, VonWarburg A (1991) The chemical and biological route from podophyllotoxin glucoside to etopside. Cancer Res 51:5–15

Lerndal T, Svensson B (2000) A clinical study of CPH 82 vs. methotrexate in early rheumatoid arthritis. Rheumatology 39:316

Kaplan IW (1942) Condylomata acuminata. New Orleans Med Surg J 94:388–390

Loike JK, Brewere CF, Sternlicht H, Gensler WJ, Horwitz SB (1978) Structure-activity study of the inhibition of microtubule assembly in vitro by podophyllotoxin and its congeners. Cancer Res 38:2688

Pugh N, Khan I, Moraes RM, Pasco D (2001) Podophyllotoxin lignans enhance Il- 1b but suppress TNF-a mRNA expression in LPS-treated monocytes. Immunopharmacol Immunotoxicol 23:83–95

Bhadula SK, Singh A, Lata H, Kuniyal CP, Purohit AN (1996) Genetic resources of Podophyllum hexandrum Royle, an endangered medicinal species from Garhwal Himalaya. Plant Genet Resour Newsl 106:26–29

Airi S, Rawal RS, Dhar U, Purohit AN (1997) Population studies on P. hexandrum—a dwindling medicinal plant of the Himalaya. Plant Genet Resour Newsl 110:29–34

Troup RS (1915) A note on the cultivation of Podophyllum emodi. Indian Forester 41:361–365

Badhwar RL, Sharma BK (1963) A note on the germination of Podophyllum seeds. Indian Forester 89:445–447

Kharkwal AC, Prakash O, Bhattacharya A, Ahuja PS (2004) Mass propagation and conservation of Podophyllum emodi wall – An endangered medicinal plant of the Himalaya. Plant Genet Resour 2(1):51–57

Arumugam N, Bhojwani SS (1990) Somatic embryogenesis in tissue cultures of Podophyllum hexandrum. Can J Bot 68:487–491

Nautiyal MC, Rawat AS, Bhadula SK, Purohit (1987) Seed germination in Podophyllum hexandrum. Seed Res 15:206–209

Sharma R, Sharma S, Sharma SS (2006) Seed germination behaviour of some medicinal plants of Lahaul and Spiti cold desert (Himachal Pradesh): implications for conservation and Cultivation. Curr Sci 90(8):1113–1118

Chaudhary DK, Kaul BL, Khan S (1996) Breaking seed dormancy of Podophyllum hexandrum Royle. Ex. Camb. (syn. P. emodi Wall ex. Honigberger). J Non Timber For Prod 3:10–12

Nadeem M, Palni LMS, Purohit AN, Pandey H, Nandi SK (2000) Propagation and conservation of Podophyllum hexandrum Royle: an important medicinal herb. Biol Conserv 92:121–129

Nayar MP, Sastry ARK (1987) Red data book of Indian plants, vol 1. BSI, Calcutta

Jain SK, Sastry ARK (1982) Threatened plants of India: a state of the art report. BSI, Calcutta

Gupta R, Sethi KL (1983) Conservation of medicinal plant resource in the Himalayan region. In: Jain SK, Mehra KL (eds) Conservation of tropical plant resources. BSI, Howrah, pp 101–107

Chaudhary DK, Kaul BL, Khan S (1998) Cultivation and conservation of Podophyllum hexandrum—an overview. J Med Aromat Plant Sci 20:1071–1073

Singh A, Purohit AN, Bhadula SK, Lata H, Kuniyal CP, Chandra S (1999) Seed production potential and germination behaviour in populations of Podophyllum hexandrum Royle. J Plant Biol 26:51–57

Korner CH (2003) Alpine plant life: functional plant ecology of high mountain ecosystem. Springer, New York

Purohit AN, Nautiyal MC (1986) Inhibitory effect of cotyledons on plumular development in two alpine rosettes. Can J Bot 66:205–206

Bewley JD, Black M (1982) Physiology and biochemistry of seeds in relation to germination. In: Viability, dormancy and environmental control, vol 2, Springer, New York

Kharkwal A (2004) Conservation of Podophyllum hexandrum Royle. Guru Nanak Dev University, Amritsar, India
Acknowledgments
The authors acknowledge the financial assistance obtained from the National Bioresource Development Board, Department of Biotechnology, Government of India, and New Delhi. Amit C, Kharkwal thanks the Council of Scientific and Industrial Research, New Delhi, India, for his senior research fellowship.
Additional information
R. Kushwaha shares equal authorship with the senior author. IHBT publication number: 0577.
About this article
Cite this article
Kharkwal, A.C., Kushwaha, R., Prakash, O. et al. An efficient method of propagation of Podophyllum hexandrum: an endangered medicinal plant of the Western Himalayas under ex situ conditions. J Nat Med 62, 211–216 (2008). https://doi.org/10.1007/s11418-007-0217-9
Received:

Accepted:

Published:

Issue Date:

DOI: https://doi.org/10.1007/s11418-007-0217-9
Keywords
Gibberellic acid (GA3)

Hypocotyl dormancy

Propagation

Podophyllum hexandrum

Seed germination

True leaf emergence