Abstract
Wittgenstein's "machines-as-symbols" are considered with respect to their historical sources and their symbolic and logical nature. Among these sources and precursors, along with Leonardo's drawings of machines, there are illustrated "machine books" (theatra machinarum), a kind of book published in the period from the 16th to the 18th centuries which consist of pictures and descriptions of a variety of mechanical devices. Most probably, these books were one of Wittgenstein's inspirations for his view of machines as components of language-games (not just for his earlier philosophy of depicting symbols in TLP). The picture of homo volans in Vrančić's (Verantius) machine book (1615/16) possessed by Wittgenstein is taken as an example. In particular, homo volans is shown to contain patterns of logical laws and rules and to be abstractly interpretable as a logical symbol. A machine (or its picture), taken as a symbol, is shown (a) to be a precondition of a meaningful "overview" of a mechanical work (including logical formalisms) that exceeds the limits of decidability; (b) to possess causal features if causality is understood teleologically and in a deeper sense of a "binding" life.
This is a preview of subscription content,
to check access.
Access this article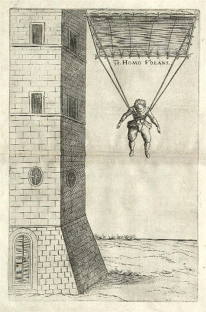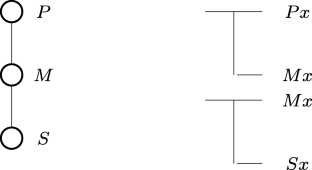 Similar content being viewed by others
Notes
Flowers III (1999, II, 113) incorrectly gives Vrančić's nationality as Italian, although Vrančić was a Croat, born in Šibenik, in that period under the rule of the Venetian Republic and today a part of Croatia. When Vrančić declares that he is writing in his own language (the language spoken in his homeland), he is writing in Croatian (Xivvot nikoliko izabraniih divviicz, see Vrančić/Verantius 1995, signed in his archaic orthography as 'Favst Vrancsich'). He signed his Latin works as 'Faustus Verantius' and 'Faustus Verancius', sometimes with the addition 'Sicenus' (he also used pseudonyms, such as 'Yustus Verax Sicenus'). Among other duties, Vrančić served as a secretary of the Holy Roman Emperor Rudolph II in Prague and was the titular bishop of Csanád in Transylvania.

This is a special genre of books that were published in the time span of ca 150 years from the sixteenth to the eighteenth centuries. Together with the illustrated treatises, such as, for example, Georg Agricola's De re metallica (2nd ed. 1561), these books make a link between the early Renaissance and the 19th century engineering and kinematics. In theatra machinarum, machines are usually presented as wholes, in parallel or central, sometimes combined, projections (see Thüringen 2015), and often with open walls, floor or roof for the interior to be visible, or in a section view. Occasionally, some of the parts of the machine are shown separately (sometimes in "expanded view", e.g., Besson 1582, fig. 18) or with added floor plan (e.g. Vrančić/Verantius 1993, Fig. 12, 13). Separate, detailed presentations of the particular mechanisms of a machine are characteristic for Leupold, which was pointed out by Reuleaux (1875, p. 11–12) (cf. also Moon 2007, pp. 71, 145, 388–389). The influence of the machine book tradition can be traced deep into the 20th century (e.g., Ferguson 1992, p. 120, cf. Ferguson1977).

"Prior to coming to Cambridge in 1911 in order to study the philosophy of mathematics with Russell, Wittgenstein had been engineering student; this explains his interest in collecting antiquarian material related to that subject" (Spadoni and Harley 1985, p. 34).

For Leonardo, see, for example, Capra (2013), bypassing the distinction between "depicting" and "showing": "In order to paint nature's living forms, Leonardo felt he needed a scientific understanding of their intrinsic nature and underlying principles; in order to analyze the results of his observations, he needed his artistic ability to depict them" (p. x). "He preferred to depict the forms of nature rather than describe their shapes, and he analyzed them in terms of their proportions rather than measured quantities" (p. 8). "He portrays nature's forms—in mountains, rivers, plants, and the human body—in ceaseless movement and transformation" (p. 9).

For the background and an essential interrelation of the concepts of a machine and mechanical process (a process that "could be carried out by a machine," Turing 1965b, p. 160) with Turing machines and logic, let us recall that the general concept of a mechanical process (procedure) can be defined by means of Turing machines, that the concept of a formal system S is equivalent with the Turing machine producing the theorems of S, and that a halting Turing machine is equivalent with a valid inference of first-order logic. Historically, see Turing (1965a, pp. 118, 135, 138, 145–149) and, for example, Gödel (1986, 'Postscriptum' 1964 pp. 369–370, 346).

Compare also the following quotations from LFM (Wittgenstein 1976a): "For a machinery often stands as a symbol for a certain action" and "The fact is, we use the mechanism as a symbol for a certain kind of behaviour" (pp. 194, 195).

Translations from Wittgenstein's work are modified.

For comparison, according to an earlier text (PG, Wittgenstein 1978, 17), the truth matrix for negation is a "sign of negation," and that, "only by means of the way how it works – I mean, how it is used in the play."

Wittgenstein describes: "… we give someone such a picture [of a machine] and assume that he will derive the successive movements of the parts from it" (PI §193 p. 84); "I show you the possibility of a movement, say by means of a picture of the movement" (PI §194 p. 85).

Machine-as-symbol should be distinguished from merely imagined ("dreamed") machines, without sufficient detail about the building and functioning of the machine. See an example of an "envisioned" (erdichtet) flying machines in CV (Wittgenstein 2006, pp. 60–61).

For instance, Leupold points to the disadvantages of one's being able only to literally stick to the pictures: "ein Mechanicus, der sich bey allen Machinen sogar genau an den Vorriß binden will und muß, wird selten grosse Thaten thun, und klüger handeln, wenn er solches andern überlasset; … und diesem ist genug, wenn er die Invention, generalen Verhältnisse und nöthigsten Observationes findet" (Leupold 1724b, Vorrede).

Cf. Wittgenstein: "What we call 'descriptions' are instruments for particular uses. Think of a machine-drawing, a cross-section, an elevation with measurements, which an engineer has before him. Thinking of a description as a word-picture of the facts has something misleading about it: one tends to think only of such pictures as hang on our walls, which seem simply to depict how a thing looks … (These pictures are, as it were, idle.)" (PI §291).

Wittgenstein's inspiration for introducing the term "rigidity" is kinematics, and thus its tradition from Leonardo and machine books to Reuleaux. On this tradition, see Moon (2007). Unfortunately, in the context of "machine books", Moon does not mention Vrančić's Machinae novae. On the role of Wittgenstein's technical education, especially regarding TLP, see, e.g., Hamilton (2001). Recently, for Reuleaux's influence on Wittgenstein's idea of "machines-as-symbols", see Gandon (2019).

Compare an example in Plato (1967) (207d–208a, near the place on "primary elements" quoted by Wittgenstein in PI §46): we could always write 'Theaetetus' (correct) and always 'Teodorus' (incorrect) instead of (correctly) 'Theodorus.' Thus, it is argued, although 'Theaetetus' is correct, it is not sufficiently grounded so as to be knowledge—not "rigid" enough—because of an inconsistency between the two manners of writing.

Leupold speaks in his Theatrum machinarum generale (Leupold 1724a) (not on the list of Wittgenstein's books sold to Russell) about what "will be put in front of the eyes", "as it were in a public play stage" ("for looking at"), and this is (a) not only "fundamenta and principles of mechanics", "by means of lines and figures", but also (b) machines and instruments, by means of an "outline" and "fundamental clarifications."

According to Wittgenstein, theater changes the perspective (e.g., PPF §32)—ordinary, everyday things of life look "uncanny and wonderful" (CV 6e). "And it might well be said of someone who plays longing on the stage, that he experiences or has a picture of longing: not as an explanation of his action, but as a description of it" (Z §655 p. 114e, Wittgenstein1970).

See, for example, in Vrančić/Verantius (1993): "Hic tibi lector tria horologia exhibeo, unum quod ligne, alterum quod aqua, tertium quod sole operatur" (Decl. VI) and "Hoc est illud horologium nostrum solare, quod in priore tabela, duobus circulis in plano delineauimus: hic autem erectum, et simul compositum tibi exhibemus" (Decl. VII). Cf. Leupold's general introduction to such a (theatric) use of machine pictures in footnote 16 above.

The variety of Turing machines, to which Juliet Floyd refers to as the inspiration for Wittgenstein's late philosophy (Floyd 2016), was preceded, in Wittgenstein's development, by the machine books in his possession. Wittgenstein was familiar with machine books already in his early scholarly years.

According to Wittgenstein, theater is one of the language-games and a language-game has its "stage". Cf. Theater spielen ("acting in a play", PI §23) and Schauplatz unseres Sprachspiels ("stage for our language-game", PI §179).

Again, Vrančić's five-column dictionary (of five languages, Dictionarium quinque nobilissimarum Evrope lingvarvm, Venetiis 1595) can be conceived as a machine: if a Latin word and the name of a language are entered, the translation into this language is returned.

See also page 199: "… if I say there is no such thing as the super-rigidity of logic, the real point is to explain where this idea of super-rigidity comes from—to show that the idea of super-rigidity does not come from the same source which the idea of rigidity comes from." The last one "comes from comparing things like butter and elastic things like iron and steel" and the first one "comes from the interference of two pictures—like the idea of superinexorability of law."

Drawings of various aerospace devices by Leonardo da Vinci can be found in his manuscripts from the Institut de France, published in the edition possessed by Wittgenstein, for example, in the manuscript B, da Vinci 1883, ff. 74v, 80r, 83v, 89r. The famous sketch by da Vinci of a parachute is contained in the Codex Atlanticus, f. 1058v, https://www.codex-atlanticus.it/#/Detail?detail=1058.

Compare Wittgenstein's impossibility example of not succeeding in imagining a "lamp different from itself" (RFM I-132 p. 89).

Of course, the logic of Vrančić/Verantius (1616) is more akin to Kant's than to Frege's logic. Vrančić shares with Kant the formal concept of logic and the very logical forms with which formal logic should deal: term (concept), proposition (judgment), inference, methodological forms (definition, division, proof), with the distinction that, for Vrančić, methodological forms are the main subject of logic, whereas for Kant it is concept, judgment and inference (see AAXVI, and Jäsche Logik in Kant 1923). It should be noted that Frege chooses conditional, and not, say, conjunction or disjunction, as a primary connective, thus emphasizing logical subordination ("hanging") as a key logical feature, inherent also in the so-called subject–predicate judgments of traditional logic (Frege 1988, pp. 5–10, 24, Frege 1998, pp. 20–23).

"… it is not logical inference … for me to make a change from one formation to another (say from one arrangement of chairs to another) if these arrangements have not a linguistic function apart from this transformation" (RFM V-2 p. 257, cf. RFM III-41 pp. 171–172).

Kripke's understanding of a Turing-machine-as-symbol as a program (Kripke 1982, pp. 35–36 footnote 24) is questionable if taken as an interpretation of Wittgenstein's text. First, a written program (flowchart, set of quadruples) is not the same as a visible Turing machine (with its head and tape), although a program might be presented by the pictures of the changes on the tape (or tapes) or the flowchart could contain verbal descriptions ("print", "move", etc.). Second, a program is "superrigid" (that is, it has a conventional meaning), but only as an exact description of the working of a Turing machine, not as a machine itself (or its picture) as a symbol: steps in the working of a Turing machine follow automatically from the program—nothing is left to the viewer to conclude outside automatical reasoning (that is, to conclude from the view of the machine) and thus the complete meaning of the program (e.g., (non-)halting, whether there is the "institution of the end") might be missing. Of course, we should bear in mind that Kripke does not primarily intend to interprete Wittgenstein's text, but wants to present his own reflections on the occasion of Wittgenstein's thoughts on the "following a rule" (Kripke 1982, pp. vii–ix).

"We use a machine or its picture as a symbol of a particular mode of operation [Wirkungsweise]", PI §193. Cf.: "predetermined" movement of the machine-as-symbol; "definiteness" of "the future movements of the machine", where the "future use" of a machine is not taken to be causally determined but logically determined (cf. PI §220) and "is in some sense already present" (PI §193 p. 84, §195 p. 85). See also RFM IV-33: "when I see the picture of a mechanism in motion: that can tell me how a part actually will move."

In addition, for Wittgenstein, it is always a human being who follows a mechanical rule (calculates). "Turing's machines. These machines are humans who calculate" (RPP1 1096 p. 191e). Also: "If calculating looks to us like the action of a machine, it is the human being doing the calculation that is the machine" (RFM IV-2 p. 234). Cf. Shanker (1987).

RFM I-121–133 and PI §§193–202 on machine-as-symbol could be read as Wittgenstein's response to Turing's results in Turing (1965a) put in the broader context of Wittgenstein's engineering knowledge and his philosophy. This can be supported by the facts that before February 11, 1937, Turing sent his 1936/37 paper to Wittgenstein, and after mid-August 1937, Wittgenstein started to work on the early version of PI beyond §189. See Floyd (2016, 8–9) and Wittgenstein (2009, p. xix). It should also be noted, as Floyd (2016, pp. 33–34) points out, that Turing, "partly under Wittgenstein's influence", eventually came to emphasize, in his own words, "the inadequacy of 'reason' unsupported by common sense."

See also in Z, p. 120e: "The reasoning that leads to an infinite regress is to be given up not 'because in this way we can never reach the goal,' but because here there is no goal."

Compare OC, Wittgenstein (1972), 410: "Our knowledge forms a big system [ein großes System]. And only within this system has a particular bit [das Einzelne] the value we give it." See also OC 105.

J. Floyd reinterprets the senselessness of a tautologous instruction as a "new", creative moment: we are free to do whatever we please (Floyd 2012).

Cf. Ferguson (1977, p. 828) "As the designer draws lines on paper, he translates a picture held in his mind into a drawing that will produce a similar picture in another mind and will eventually become a three-dimensional engine in metal. Some decisions, such as wall thickness, pin diameter, and passage area may depend upon scientific calculations, but the non-scientific component of design remains primary. It rests largely on the nonverbal thought and nonverbal resoning of the designer, who thinks with pictures."

Wittgenstein gives an example of an unsuccessful teaching of multiplication:

Similarly one can show a child how to multiply 24 by 37, and 52 by 96, and then say to it, 'Now multiply 113 by 44 analogously.' … If he can't justify his action, we should go through it again and again, until we converted him to doing the same as us. … If we find that he cannot be trained to do it the same as us, then we give him up as hopeless and say he is lunatic. (LFM p. 58)

Instead, in order to leave open a way for a positive solution, a high grade of teacher's "humbleness" (humilitas) seems to be needed in front of such a fact of unsuccessful teaching. As Wittgenstein himself states: "Self-recognition & humility is one" ("Selbsterkenntnis & Demut ist eins"; with the addition: "These are cheap remarks", PPO pp. 104–105, Wittgenstein 2003). For the grades of humility, we can return to the author of Machinae novae (Vrančić/Verantius 1616, p. 66).

This in contrast, for example, to Vrančić's theory of definition and predicaments as primitive loca (questions, observations, considerations, etc.), from which it should be possible to build a definition (broadly conceived, including description, declaration, narration, or history) of a given concept (Vrančić/Verantius 1616, 13–15).

Compare the following Wittgenstein's reflections: "Now suppose I were to say that when we speak of cause and effect we always have in mind a comparison with impact; that this is the prototype of cause and effect? … Imagine a language in which people always said 'impact' instead of 'cause'." (UW, English, p. 410).

"The connection which is not supposed to be causal, experiential one, but much stricter and harder, so rigid even that the one thing somehow already is the other, is always a connection in grammar" (RFM I-128). "… more than experience: seeing a picture" (RFM IV-50).

"Every sign by itself seems dead.… In use it lives" (PI §432). What has to be accepted, the given, is – one might say – forms of life" (PPF §345).

"Framework, out of which our language works [wirkt]" (RFM VI-21).

Wittgenstein was not interested in reading Aristotle (Z p. 366) and we do not claim that he intentionally worked with an Aristotelian concept of causality.

See Sutlić (1987) for "work" as the fundamental metaphysical concept stemming from the "old" concept of causality and covering a variety of phenomena: the work of an ancient Greek craftsman and of an industrial manual worker, the functioning of modern society with its services and the "working of" fundamental science. Let us note that, according to Wittgenstein, "thinking" in not an "incorporeal" process (PI §339).

In Wittgenstein's view, "how it has come about that we now go by the signpost" excludes "ends" (PI §198, cf. §220); thus: "our problem is not a causal but a conceptual one" (PPF §183): proof is a "path" (Weg, "picture of the course [Ablauf ]", RFM VI-2, III-41, 69) to be described, not to be causally explained (RFM VII-74).

Compare the following expressions: "we work with a pattern" ("mit einem Muster …arbeiten", PI §56); "the way we work with concepts" ("begriffliches Arbeiten", RFM VII-45); "language-games which work with concepts and others" ("mit Begriffen arbeiten", RFM VII-71); "working according to the pattern" (LFM pp. 59–60).

Similarly: (i) pieces (Steine, Stücke), digits or sounds (ii) are being arranged (zusammenlegen, zusammensetzen, zusammenfügen) in (iii) a pattern, model, shape (Muster, Vorlage, Gestalt, Figur) (iv) in a particular application with a particular sense, according to a certain task or end (RFM pp. 48, 56, 72, 233, 240, 266, 339); also: there are (i) parts or pieces on which (ii) we "work" (iii) according to a pattern, which is applied (iv) in a certain trained (taught) way, or of which a "new use" is made of (LFM pp. 53, 59–60, 75, 79, 130; "use as", RFM p. 108). Numbers (i)–(iv) are related to material, efficient, formal, and final causes, respectively.

"I am speaking against the idea of a 'logical machinery'. I want to say there is no such thing. The idea of a logical machinery would suppose that there was something behind our symbols" (LFM p. 194). For Wittgenstein, "It is not something behind, but the proof that proves" (RFM III-42).

For example, Wittgenstein speaks about a "propositional pattern" (Satzfigur, RFM pp. 386, 387), and about a pattern, "model" (Figur, Muster) or "chain" (Kette) as a proof (RFM pp. 48, 50; LFM p. 38). In some places, Wittgenstein is more precise: a proof proves by means of a pattern, but the pattern itself is not the proof (RFM p. 151; cf. RFM III-41 p. 171–173; proof as a "paradigm of a pattern", RFM p. 168, cf. p. 298).

Compare Wittgenstein's example: 'The stove is smoking, so the chimney is out of order again', as an inference that we read off from what we see, in contrast to 'The stove is smoking, and whenever the stove smokes the chimney is out of order; and so …'. In the text that precedes, Wittgenstein remarks: "Logic is a kind of ultra-physics, the description of the 'logical structure' of the world, which we perceive through a kind of ultra-experience (with the understanding e.g.)" (RFM I-8 p. 40).
References
Besson, J. (1582). Theatrum instrumentorum et machinarum. Genevae: Berth. Vincent.

Böckler, GA. (1661). Theatrum machinarum novum. Nürnberg: Fürsten.

Capra, F. (2013). Learning from Leonardo. San Francisco: Berrett-Koehler.

Dasypodius, C. (1580). Heron mechanicus: seu de mechanicis artibus atque disciplinis. Strasbourg [=Argent]: VVyriot.

Ferguson, E.S. (1977). The mind's eye: Nonverbal thought in technology. Science, 197, 827–836.

Ferguson, E.S. (1992). Engineering and the mind's eye. Cambridge and London: The MIT Press.

Flowers III, F A (Ed.). (1999). Portraits of Wittgenstein, Vol. 2. Bristol: Thoemmes.

Floyd, J. (2012). Wittgenstein's diagonal argument: A variation of Cantor and Turing. In Dybjer, P (Ed.) Epistemology versus ontology (pp. 25–44). Dordrecht: Springer.

Floyd, J. (2016). Chains of life: Turing, Lebensform, and the emergence of Wittgenstein's later style. Nordic Wittgenstein Review, 5, 7–89.

Frege, G. (1988). Begriffsschrift und andere Aufsätze, 2nd edn. Hildesheim etc: Olms.

Frege, G. (1998). Grundgesetze der Arithmetik. Hildesheim etc.: Olms, 2. Nachdruck der Ausgaben 1893 u. 1903.

Gandon, S. (2019). Die Maschine als Symbol ihrer Wirkungsweise: Wittgenstein, Reuleaux, and kinematics. Journal for the History of Analytic Philosophy, 7, 1–18.

Gödel, K. (1986). On undecidable propositions of formal mathematical systems. In Feferman, S et al. (Eds.) Kurt Gödel, Collected works, (Vol. 1 pp. 346–371). Oxford: Oxford University Press.

Hagberg, G.L. (2016). Leonardo's challenge. In Kemp, G., & Mras, G.M. (Eds.), Wollheim, Wittgenstein, and pictorial representation: Seeing-as and seeing-in (pp. 117–159). London and New York: Routledge.

Hamilton, K. (2001). Wittgenstein and the mind's eye. In Klagge, J C (Ed.) Wittgenstein: Biography and philosophy, (Vol. 2 pp. 53–97). Cambridge: Cambridge University Press.

Hide, Ø. (2004). Wittgenstein's books at the Bertrand Russell Archives and the influence of scientific literature on Wittgensteins's early philosophy. Philosophical Investigations, 27, 68–91.

Kant, I. (1923). Logik: ein Handbuch zu Vorlesungen. In I. Kant, Gesammelte Schriften, vol. IX (pp. 1–150). Berlin and Leipzig: de Gruyter. Cited as Jäsche Logik, transl. by M. Young in I. Kant, Lectures on Logic, Cambridge: Cambridge University Press, 1992.

Kant, I. (1924). Logik. Vol. XVI of I. Kant, Gesammelte Schriften. Kant's handschriftlicher Nachlaß. Berlin and Leipzig: de Gruyter. Cited as AAXVI.

Kovač, S. (2019). Proofs, necessity and causality. In Alonso, E., Huertas, A., & Moldovan, A. (Eds.) Aventuras en el mundo de la lógica: Ensayos en honor a María Manzano (pp. 239–263). London: College Publications.

Kovač, S. (2020). Remarks on the origin and foundations of formalisation. In Będkowski, M., Brożek, A., Chybińska, A., Ivanyk, S., & Traczykowski, D. (Eds.) Formal and informal methods in philosophy (pp. 163–179). Leiden: Brill.

Kripke, S.A. (1982). Wittgenstein on rules and private language: an elementary exposition. Malden: Blackwell.

Lampert, T. (2018). Wittgenstein's conjecture. In Mras, G, Weingartner, P, & Ritter, B (Eds.) Proceedings of the 41st international Ludwig Wittgenstein symposium: philosophy of logic and mathematics, Kirchberg am Wechsel, 2018 (pp. 443–462). Berlin and Boston: de Gruyter.

Leupold, J. (1724a). Theatrum machinarum generale : Schau-Platz des Grundes mechanischer Wissenschaften. Leipzig: Zunkel.

Leupold, J. (1724b). Theatrum machinarum hydraulicarum : Schau-Platz der Wasser-Künste Vol. 1. Leipzig: Zunkel.

Leupold, J. (1725). Theatrum machinarium : Schau-Platz der Heb-Zeuge. Leipzig: Zunkel.

Moon, F.C. (2007). The machines of Leonardo da Vinci and Franz Reuleaux: Kinematics of machines from the renaissance to the 20th century. Dordrecht: Springer.

Moyal-Sharrock, D. (2015). Wittgenstein on forms of life, patterns of life, and ways of living. Nordic Wittgenstein Review (special issue), pp. 21–42.

Plato. (1967). Theaetetus : Sophist, Plato in Twelve Volumes Vol. 7. Cambridge [MA] and London: Harvard University Press and Heinemann. Transl. by H. N. Fowler.

Reuleaux, F. (1875). Lehrbuch der Kinematik Vol. 1: Theoretische Kinematik. Braunschweig: Viehweg und Sohn.

Shanker, S.G. (1987). Wittgenstein versus Turing on the nature of Church's thesis. Notre Dame Journal of Formal Logic, 28, 615–649.

Spadoni, C., & Harley, D. (1985). Bertrand Russell's library. The Journal of Library History (1974–1987), 20, 25–45.

Sutlić, V. (1987). Praksa rada kao znanstvena povijest [= Practice of Work as a Scientific History]. Zagreb: Globus.

Thüringen, S. (2015). Giudizio e disegno – Maschinenzeichnungen zwischen Bild und Plan, 1580–1620. In Heilmann, M. et al. (Eds.) Lernt zeichnen! Techniken zwischen Kunst und Wissenschaft 1525–1925 (pp. 59–71). Passau: Klinger.

Turing, A.M. (1965a). On computable numbers, with an application to the Entscheidungsproblem. In Davis, M (Ed.) The undecidable (pp. 115–154). New York: Raven.

Turing, A.M. (1965b). Systems of logic based on ordinals. In Davis, M (Ed.) The undecidable (pp. 155–222). New York: Raven.

da Vinci, L. (1883). Les Manuscrits de Léonard de Vinci: Les Manuscrits B & D de la Bibliothéque de l'Institut [de France]. Paris: Quantin.

Vrančić/Verantius, F. (1616). Logica nova suis ipsius instrumentis formata et recognita. Venetiis: A. et B. Dei https://content.ifzg.hr/digitalnaBastina/digitalnaBastinaFaustusVerantius.htm. Contains Ethica Christiana, pp 60–79. New edition of Logica nova Šibenik and Zagreb, 2018, ed. by L. Boršić.

Vrančić/Verantius, F. (1993). Machinae novae. Zagreb: Novi Liber etc., reprint of edition Venetiis 1615/1616.

Vrančić/Verantius, F. (1995). život nikoliko izabranih divic, Šibenik [Croatia]: GK "Juraj Šižgorić", reprint of the edition Romae 1606.

Wittgenstein, L. (1970). Zettel. Berkeley and Los Angeles: University of California Press. Cited as Z.

Wittgenstein, L. (1972). On Certainty. New York: Harper and Row. Transl. by D. Paul and G.E.M. Anscombe. Cited as OC.

Wittgenstein, L. (1976a). Lectures on the foundations of mathematics. Ithaca: Cornell University Press. Transl. by G.E.M. Anscombe et. al. Cited as LFM.

Wittgenstein, L. (1976b). Tractatus logico-philosophicus. Frankfurt a.M.: Suhrkamp. Cited as TLP.

Wittgenstein, L. (1976c). Ursache und Wirkung: Intuitives Erfassen. Philosophia, 6, 391–408. English in Philosophia 6(1976):409–425, transl. by P. Winch. Cited as UW.

Wittgenstein, L. (1978). Philosophische Grammatik. Frankfurt a. M.: Suhrkamp. Cited as PG.

Wittgenstein, L. (1980). Remarks on the philosophy of psychology Vol. 1. Oxford: Blackwell. Transl. by G.E.M. Anscombe. Cited as RPP.

Wittgenstein, L. (1998). Remarks on the foundations of mathematics. Oxford: Blackwell. Transl. by G.E.M. Anscombe. Cited as RFM.

Wittgenstein, L. (2003). Public and private occasions. Lanham: Rowman and Littlefield. Cited as PPO.

Wittgenstein, L. (2006). Culture and value : Vermischte Bemerkungen, revised edn. Malden: Blackwell. Transl. by P. Winch. Cited as CV.

Wittgenstein, L. (2009). Philosophische Untersuchungen : Philosophical Investigations, 4th edn. Chichester: Wiley-Blackwell. Transl. by G.E.M. Anscombe et al. Cited as PI, PPF (second part).
Acknowledgements
I am grateful to the reviewers of this paper for valuable and helpful comments.
Additional information
Publisher's Note
Springer Nature remains neutral with regard to jurisdictional claims in published maps and institutional affiliations.
About this article
Cite this article
Kovač, S. Machines, Logic and Wittgenstein. Philosophia 49, 2103–2122 (2021). https://doi.org/10.1007/s11406-021-00365-z
Received:

Revised:

Accepted:

Published:

Issue Date:

DOI: https://doi.org/10.1007/s11406-021-00365-z
Keywords