Zusammenfassung
Fast jede proktologische Erkrankung kann Schmerzen verursachen. Die Anamnese gibt meistens deutliche Hinweise an, welches Krankheitsbild zu erwarten ist. Der akute anale Schmerz tritt häufig im Rahmen einer Perianalvenenthrombose, bei einer Analfissur, beim periproktitischen Abszess und bei der Proctalgia fugax auf. Einen eher protrahierten Schmerzcharakter zeigen Analprolaps, Hämorrhoidalprolaps, Analtumoren, Analekzem und Senkungsprobleme des Beckenbodens. Ziel des behandelnden Arztes ist die Diagnosestellung und nachfolgende adäquate Therapie des Patienten. Die proktologischen Standarduntersuchungen sind Anamnese, Inspektion, Palpation, Proktorektoskopie und ggf. anorektale Endosonographie. Zur weiterführenden Kolonabklärung sollte man die Koloskopieindikation großzügig stellen, in begründeten Fällen eine Becken-MRT veranlassen. Mittels dynamischer Beckenboden-MRT lassen sich Prolapserkrankungen sehr gut erkennen. Die konventionelle Defäkographie stellt die herkömmliche Alternative dar, mit dem Nachteil der rein kavitären Organdarstellung und zusätzlicher Strahlenbelastung.
Abstract
Nearly every proctologic disease is associated with pain and in most cases the medical history provides clear indications of which symptoms are to be expected. Frequent causes of anal pain are anal fissures, perianal thrombosis, proctalgia fugax and perianal inflammation. Moderate pain may be caused by anal prolapse, hemorrhoids, anal tumors, anal eczema and perianal prolapse. The medical history, inspection, palpation, investigation by proctoscopy and rectoscopy and anal ultrasound are standard procedures. Further investigations include coloscopy and magnetic resonance imaging (MRI) of the pelvic floor in special cases. Prolapse syndromes can be identified very well by dynamic MRI without the additional side effects of x-rays.
Access options
Buy single article
Instant access to the full article PDF.
US$ 39.95
Tax calculation will be finalised during checkout.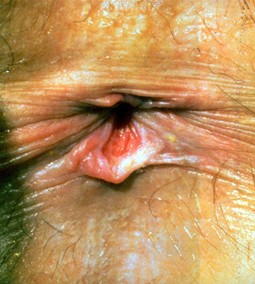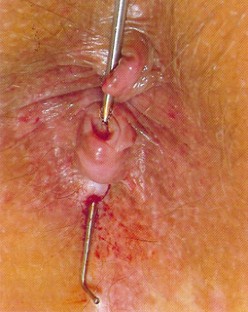 Literatur
1.

Gorfine SR (1995) Topical nitroglycerin therapy for anal fissures and ulcers. N Engl J Med 333: 1156–1157

2.

Jonas M, Speake W, Scholefield JH (2002) Dilzem heals glyceryl trinitrate-resistent chronic anal fissures. A prospective study. Dis Colon Rectum 45: 1091–1095

3.

Marti MC, Givel JC (1998) Surgery of anorectal diseases. Springer, Berlin Heidelberg New York

4.

Ibrahim M (1961) Proctalgia fugax. Gut 2: 137–140

5.

Brom A (1992) Die Rolle von Magnesium und Kalzium bei Proctalgia fugax. Akt Koloprokt 8: 295–299
Interessenkonflikt
Der Autor gibt an, dass kein Interessenkonflikt besteht.
About this article
Cite this article
Fürst, A. Akuter analer Schmerz. Gastroenterologe 5, 336–339 (2010). https://doi.org/10.1007/s11377-010-0402-3
Schlüsselwörter
Levatorsyndrom

Analfissur

Perianalvenenthrombose

Proctalgia fugax

Koloskopie
Keywords
Levator syndrome

Anal fissure

Perianal thrombosis

Proctalgia fugax

Coloscopy