Abstract
Purpose
Southern China is an important agricultural production base, as well as an important mineral resource area. There is a big challenge of heavy metal pollution in the soils of this area. Base on the characterizations of cotton and our present results, we discussed the potentiality to remediate the heavy metal-polluted soils through planting cotton in southern China.
Materials and methods
This paper summarises recent research to provide a better understanding of the status and the causes of heavy metal pollution in southern China, compare the applicability of different remediation methods in this area, evaluate tolerance and accumulation of cotton to heavy metals, and discuss the socioeconomic benefits of cotton planting for remediation of heavy metal-polluted soils.
Results and discussion
Human activity could be causing heavy metal pollution in southern China, as lead pollution is the most prevalent and cadmium pollution is the most severe in this area. Physical and chemical methods are used to remediate the heavy metal-polluted soils in southern China, by which treated polluted soils could not satisfactorily address the problems of economic feasibility, "secondary damage" and "secondary pollution". The use of plants can green the environment to a certain extent, so the phytoremediation method is widely accepted. Cotton does not reach the standard of hyperaccumulation plants but has a relatively large biomass and shows more excellent tolerance ability and enrichment ability to heavy metals. Especially, the Cd concentration is lower in cotton fibre than in other cotton organs.
Conclusions
Cotton may be a potential crop to ameliorate the heavy metal pollution of farmland in southern China. In addition, cotton remediation combining with multiple repair measures of heavy metal pollution would obtain better repair effect and ecological benefits, and agronomic management practices could also effectively enhance cotton-remedied heavy metal-polluted soils.
Access options
Buy single article
Instant access to the full article PDF.
US$ 39.95
Tax calculation will be finalised during checkout.
Subscribe to journal
Immediate online access to all issues from 2019. Subscription will auto renew annually.
US$ 119
Tax calculation will be finalised during checkout.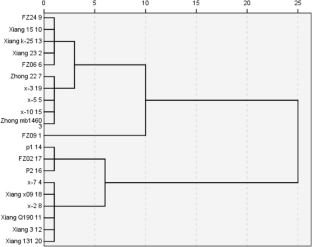 References
Abou-Shanab RA, Angle JS, Delorme TA et al (2003) Rhizobacterial effects on nickel extraction from soil and uptake by Alyssum murale. New Phytol 158:219–224

Angelova V, Ivanova R, Delibaltova V et al (2004) Bio-accumulation and distribution of heavy metals in fibre crops (flax, cotton and hemp). Ind Crop Prod 19:197–205

Basic N, Keller C, Fontanillas P et al (2006) Cadmium hyperaccumulation and reproductive traits in natural Thlaspi caerulescens populations. Plant Biol 8:64–72

Bhargava A, Carmona FF, Bhargava M et al (2012) Approaches for enhanced phytoextraction of heavy metals. J Environ Manag 105:103–120

Boisson J, Ruttens A, Mench M et al (1999) Evaluation of hydroxyapatite as a metal immobilizing soil additive for the remediation of polluted soils. Part 1. Influence of hydroxyapatite on metal exchangeability in soil, plant growth and plant metal accumulation. Environ Pollut 104:225–233

Bolan N, Mahimairaja S, Kunhikrishnan A et al (2013) Sorption–bioavailability nexus of arsenic and cadmium in variable-charge soils. J Hazard Mater 261:725–732

Cao A, Carucci A, Lai T et al (2007) Effect of biodegradable chelating agents on heavy metals phytoextraction with Mirabilis jalapa and on its associated bacteria. Eur J Soil Biol 43:200–206

Chen C, Wang JL (2007) Influence of metal ionic characteristics on their biosorption capacity by Saccharomyces cerevisiae. Appl Microbiol Biot 74:911–917

Chen YX, Wang YP, Wu WX et al (2006) Impacts of chelate-assisted phytoremediation on microbial community composition in the rhizosphere of a copper accumulator and non-accumulator. Sci Total Environ 356:247–255

Chlopecka A, Adriano DC (1997) Influence of zeolite, apatite and Fe-oxide on Cd and Pb uptake by crops. Sci Total Environ 207:195–206

Dai J, Becquer T, Rouiller JH et al (2004) Heavy metal accumulation by two earthworm species and its relationship to total and DTPA-extractable metals in soils. Soil Biol Biochem 36:91–98

Du RY, Wang YH, Tang MD, Li MJ, Ai SY (2015) Remediation effects and evaluation of peat amendment on Pb and cd contaminated in vegetable soil. Ecol Environ Sci 24:1893–1897

Fu SM, Zhou YZ, Zhao YA, Zeng F, Gao QZ, Peng XZ, Dang Z, Zhang CB, Yang XQ, Yang ZJ, Dou L, Qiu RL, Ding J (2007) Study on heavy metals in soils contaminated by acid mine drainage from Dabaoshan mine, Guangdong Province. Environ Sci 28:805–812

Fu XY, Qin S, Yang L, Chen XM, Huang K, Hou PQ (2009) Effects of earthworm accumulation of heavy metals in soil matrix. J Agro-Environ Sci 28:78–83

Gray CW, Dunham SJ, Dennis PG et al (2006) Field evaluation of in situ remediation of a heavy metal contaminated soil using lime and red mud. Environ Pollut 142:530–539

Guo LS, Chen HD, He YX et al (2015) Preliminary results on cotton cultivars screening for high accumulation of cadmium. China Cotton 42:14–16

Guo LS, He SJ, Li JL (2016) Research progress on planting technology of cotton as a substitute crop in polluted area by cd. China Cotton 43:5–8,4

Hei L, Wu QT, Long XX, Hu YM (2007) Effect of co-planting of Sedum alfredii and Zea mays on Zn-contaminated sewage sludge. Environ Sci 28:852–858

Huang EX, Yang JJ, He DG, He DR (2014) Application and popularization of soil remediation. Crop Res 8:922–924

Huang KX, Qin LM, Wu SZ, Huang H (2012) Situation and remedial measures for heavy metals pollution in Hechi city of Guangxi. Journal of Guangxi Academy of Sciences 28:320–324

Institute of Cotton Research of CAAS (2013) China cotton cultivation. Shanghai Scientific Technology Press, Shanghai, pp 77–78

Kuang YG, Huang CD, Liu L, Hong PX, Huang CW, Xiong B, Li YM, Shao YY (2015) A study of methodology on restoring the soil contaminated by the heavy metal chromium. Guangdong Chemical Industry 22:138–140

Lawali D (2002) Maman Bachir. Cultivar differences in growth of cotton and their cadmium and nutrient uptake under various cadmium levels. Zhejiang University, Hangzhou

Li L, Chen JH, He QL, Zhu SJ (2012) Accumulation, transportation, and bioconcentration of cadmium in three upland cotton plants under cadmium stress. Cotton Science 24:535–540

Luo C, Shen Z, Li X (2005) Enhanced phytoextraction of Cu, Pb, Zn and Cd with EDTA and EDDS. Chemosphere 59:1–11

Luo XL, Guo QR, Xie ZY, Yang JJ, Chai ZW, Liu X, Wu SF (2014) Study on heavy metal pollution in typical rural soils in Pearl River Delta area. Ecol Environ Sci 23:485–489

Ma Y, Luo YM, Teng Y, Li XH (2013) Effects of endophytic bacteria enhancing phytoremediation of heavy metal contaminated soils. Acta Pedol Sin 1:195–202

Ministry of Environment Protection (2014) The Bulletin on National Soil Pollution Survey. Ministry of Environment Protection of the Republic of China Web. http://www.mep.gov.cn/gkml/hbb/qt/201404/W020140417558995804588.pdf

Pan RG (1991) Absorption and accumulation of heavy metals by three economic plants. Acta Scientiae Circumstantiase 11:231–235

Qin PF, Tie BQ, Zhou XH, Zeng QR, Zhou XS (2000) Effects of cadmium and lead in soil on the germination and growth of rice and cotton. J Hunan Agric Univ 26:205–207

Reed BE, Carriere PC, Moore R (1996) Flushing of a Pb(II) contaminated soil using HCl, EDTA, and CaCl2. J Environ Eng 122:48–50

Ren XJ, Zhu DH, Wu HQ, Wu DF (2013) Effect of single cadmium,lead,zinc and their combination pollution on the heavy metal enrichment in cotton. Journal of Henan Agricultural University 47:32–36

Selvam A, Wong JWC (2009) Cadmium uptake potential of Brassica napus cocropped with Brassica parachinensis and Zea mays. J Hazard Mater 167:170–178

Vliet PCJV, van der Zee SEATM, Ma WC (2005) Heavy metal concentrations in soil and earthworms in a floodplain grassland. Environ Pollut 138:505–516

Wang X, Wu X, Ma L, Zhao D, Li YE (2012) Antioxidase reaction of cotton seeding by lead and cadimium stress. Jiangsu Agricultural Sciences 40:105–107

Wasay SA, Barrington S, Tokunaga S (2001) Organic acids for the in situ remediation of soils polluted by heavy metals: soil flushing in columns. Water 127:301–314(14)

Wei XG, He JH, Chen JJ, Du YQ, Yang XQ (2002) Investigation and evaluation on heavy metal pollution of vegetable farm soils in Guangzhou. Soil Environ Sci 3:252–254

White C, Wilkinson SC, Gadd GM (1995) The role of microorganisms in biosorption of toxic metals and radionuclides. Int Biodeterior Biodegrad 35:17–40

Whiting SN, de Souza MP, Terry N (2001) Rhizosphere bacteria mobilize Zn for hyperaccumulation by Thlaspi caerulescens. Environ Sci Technol 35:3144–3150

Wu SL, Zeng DH, Mo XR, Lv HH, Su CC, Kong DC (2015) Immobilization impact of different fixatives on heavy metals contaminated soil. Environ Sci 1:309–313

Yang ZP, Hao JM, Bu YS, Gao ZQ, Miao GY (2011) Effects of Cd stress on Cd accumulation in organs and rhizospheric soil characteristics with five plants. J Soil Water Conserv 25:186–192

Yin F, Wang HJ, Li YY, Li QC, He SJ, Wang HB (2015) Remediation of multiple heavy metal polluted soil using different immobilizing agents. J Agro-Environ Sci 3:438–448

Zhang CY, Peng PG, Liu CS, Song JZ, Bi XH (2012) Heavy metal contaminations and chemical speciation of farmland soils in an e-waste recycling town in South China. Ecol Environ Sci 21:1742–1748

Zhang XM, Zhang XY, Zhong TY, Jiang H (2014) Spatial distribution and accumulation of heavy metal in arable land soil of China. Environ Sci 2:692–703

Zhang XY, Liu Y, Wu HD, Wei JG (2010) Heavy metal contamination in paddy soil and rice along Dahuan River in Banli village of Hechi, Guangxi. J Agro-Environ Sci 29:80–83

Zheng SY, Zhang XL, Wang LY, Shang XF, Li Y (2007) Effects of cadmium stress on seed germination of cotton seed and organic osmotic adjustment substances. Chinese Cotton 34:16–17

Zhou H, Zhou X, Zeng M, Liu L, Yang WT, Wang YJ, Liao BH (2014) Effects of two combined amendments on heavy metal bioaccumulation in paddy soil. China Environ Sci 2:437–444

Zhou X, Lin QC, Li YJ, Yan M, Zhou YP (2012) Study on remedial capability of heavy metal-contaminated soil by ornamental plants. Journal of Anhui Agricultural Sciences 14:8133–8135

Zhou YZ, Fu SM, Zhang CB, Yang ZJ, Yang XQ, Dang Z, Chen BH, Li W, Zhao YA, Long YF (2008) Geochemical migration model of heavy metallic elements in eco-environmental system of sulfide-bearing metallic mines in South China—with specif ic discussion on Dabaoshan Fe-Cu-polymetallic mine, Guangdong Province. Earth Science Frontiers 15:248–255

Zhu HR, Chen YG, Li YY, Zhao QX, Liu WH (2015) Study on thiol-functionalized bentonite for reducing cadmium uptake by rice in contaminated soils. Journal of Anhui Agricultural Sciences 16:96–99+123
Acknowledgements
This study was supported financially by the fund for Modern Agro-industry Technology Research System (CARS-18-05; CARS-18-17) and Central Public-interest Scientific Institution Basal Research Fund.
Additional information
Responsible editor: Jizheng He
About this article
Cite this article
Ma, X., Zheng, C., Li, W. et al. Potential use of cotton for remediating heavy metal-polluted soils in southern China. J Soils Sediments 17, 2866–2872 (2017). https://doi.org/10.1007/s11368-017-1697-1
Received:

Accepted:

Published:

Issue Date:
Keywords
Cadmium

Cotton

Heavy metal

Phytoremediation

Soil remediation

Southern China