Abstract
Purpose
The purpose of the study is to quantify the environmental performance of Smart City Solutions at urban system level and thus evaluate their contribution to develop environmentally sustainable urban systems. Further, the study illustrates how this quantification is conducted.
Methods
The case city chosen in our modeling is Copenhagen, where seven Smart City Solutions are introduced: Green Roofs, Smart Windows, Pneumatic Waste Collection, Sensorized Waste Collection, Smart Water Meters, Greywater Recycling, and Smart Energy Grid. The assessment is conducted using a fused urban metabolism (UM)-life cycle assessment (LCA) approach, referred to as UM-LCA. The UM-LCA uses metabolic flows across an urban system as inputs and outputs in an LCA. All life cycle stages of the metabolic flows can be accounted for by using this approach and burden shifting from one stage to another is made quantifiable and hence transparent. The impact assessment is conducted using the ReCiPe method.
Results and discussion
The results obtained for the midpoint indicator, global warming potential (GWP), show reduced environmental performance effect at 75% relative to a business as usual reference scenario by introducing Smart Windows. Furthermore, the GWP indicator shows an environmental improvement of 10% for a Smart Energy Grid solution. Introduction of Pneumatic Waste Collection or Greywater Recycling reveals a minor negative performance effect of 0.76 and 0.70%, respectively, for GWP. The performance changes in terms of GWP for the remaining solutions are so small that these are expected to be within the uncertainty of the calculations. To obtain endpoint indicators (damages), the entire palette of ReCiPe indicators is included. The results of the endpoint indicator assessment yield a tendency similar to the one observed for climate change.
Conclusions
It is found that the implementation of Smart City Solutions generally has a negative influence on the environmental sustainability performance of an urban system. The limited positive influence from the Smart City Solutions is due to burden shifting from the direct impacts of the urban system to embedded impacts which are out of sight for most policy makers. The influence of the Solutions on Copenhagen is generally small, due to a focus on reducing in areas that are not a large environmental burden in Copenhagen. The results are not sufficient to discard the idea of using Smart City Solutions to reduce environmental impacts, but highlight the importance of choosing solutions with the right focus and optimizing the design to best fit the intensions.
Access options
Buy single article
Instant access to the full article PDF.
USD 39.95
Price excludes VAT (USA)
Tax calculation will be finalised during checkout.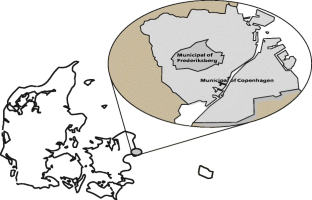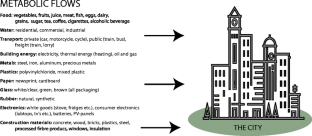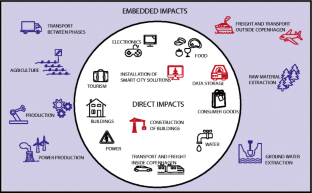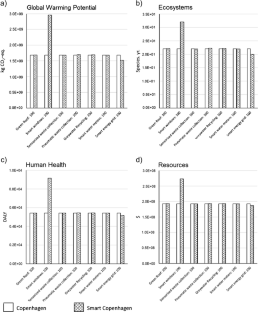 References
Baetens R, Jelle BP, Gustavsen A (2010) Properties, requirements and possibilities of smart windows for dynamic daylight and solar energy control in buildings: a state-of-the-art review. Sol Energy Mater Sol Cells 94:87–105

Bakιcι T, Almirall E, Wareham J (2012) A smart city initiative: the case of Barcelona. J Knowl Econ 4:135–148

Bianchini F, Hewage K (2012) How "green" are the green roofs? Lifecycle analysis of green roof materials. Build Environ 48:57–65

Britton TC, Stewart RA, O'Halloran KR (2013) Smart metering: enabler for rapid and effective post meter leakage identification and water loss management. J Clean Prod 54:166–176

Chou J-S, Ngo N-T (2016) Smart grid data analytics framework for increasing energy savings in residential buildings. Autom Constr 72:247–257

Cocchia A (2014) Smart and digital city: a systematic literature review. In: Dameri RP, Rosenthal-Sabroux C (eds) Smart city. Springer, Switzerland, pp 13–43

Danmarks statistik (2013) Folketal den 1. i kvartalet efter køn, alder, civilstand, område of tid. Danmarks statistik http://www.statistikbanken.dk/statbank5a/selectvarval/saveselections.asp. Accessed 30 November 2016

Danmarks statistik (2016) Areal efter område og tid. Danmarks statistik http://www.statistikbanken.dk/statbank5a/selectvarval/saveselections.asp. Accessed 30 November 2016

Dansk skraldesug ApS (2016) Minimax. Dansk skraldesug ApS. http://www.danskskraldesug.dk/Webnodes/da/Web/Dansk+Skraldesug/Affaldssystemer/Minimax++%28fuldt+nedgravet%29. Accessed 30 November 2016

EcoGrid EU (2016) EcoGrid EU—a prototype for European smart grids. Deliverable D6.7 overall evaluation and conclusion. EcoGrid EU. http://www.eu-ecogrid.net. Accessed 30 November 2016

Enevo (2016) Products. Enevo. http://www.enevo.com/products/. Accessed 30 November 2016

Envac ab (2009) Vakuumteknologi. Envac. http://www.envac.dk/produkter-ydelser/vores-teknik/teknologien-bag-affaldssug. Accessed 30 November 2016

European Commission (2010) International Reference Life Cycle Data System (ILCD) handbook—general guide for life cycle assessment—detailed guidance. Publication Office of the European Union, Luxembourg http://lct.jrc.ec.europa.eu/pdf-directory/ILCD-Handbook-General-guide-for-LCA-DETAIL- online-12March2010.pdf

Frederiksberg kommune (2011) Analyse for potentialet for grønne tage, solceller og tagvindmøller. Frederiksberg kommune. https://www.frederiksberg.dk/sites/default/files/meetings-appendices/E58F7213-982F-483D-93C5-9C2EBA08C2DE/2251635-2329574-1.PDF. Accessed 30 November 2016

Free ES, Selkowitz SE, Clear RD, DiBarolomeo DL, Klems JH, Fernandes LL, Ward GJ, Inkarojrit V, Yazdanian M (2006) A design guide for early-market electrochromic windows. Lawrence Berkeley Natl Lab http://escholarship.org/uc/item/3mm8j7q1%0ACopyright. Accessed 30 November 2016

Goldstein B, Birkved M, Quitzau M-B, Hauschild M (2013) Quantification of urban metabolism through coupling with the life cycle assessment framework: concept development and case study. Environ Res Lett 8(35024)

Goldstein B, Hauschild M, Fernández J, Birkved M (2016) Testing the environmental performance of urban agriculture as food supply in northern climates. J Clean Prod 135:984–994

Gutierrez JM, Jensen M, Henius M, Riaz T (2015) Smart waste collection system based on location intelligence. Procedia Comput Sci 61:120–127

City Hall (2009) Carbon neutral by 2025—Copenhagen climate plan. City of Copenhagen, The Technical and Environmental Administration, City Hall. https://www.energycommunity.org/documents/copenhagen.pdf

Hauber-Davidson G, Idris E (2006) Smart water metering. Water 33(3):38–41

Hu Z, Li C, Cao Y, Fang B, He L, Zhang M (2014) How smart grid contributes to energy sustainability. Energy Procedia 61:858–861

ISO (2006a) ISO 14040:2006—environmental management—life cycle assessment—principles and framework. International Standards Organization, Switzerland

ISO (2006b) ISO 14044:2006—environmental management—life cycle assessment—requirements and guidelines. International Standards Organization, Switzerland

ITU (International Telecommunication Union) (2014) Smart water management in cities. International Telecommunication Union. https://www.itu.int/en/ITU-T/focusgroups/ssc/Documents/Approved_Deliverables/TR-SWM-cities.docx Accessed 30 November 2016

Jefferson B, Laine a PS, Stephenson T, Judd S (2000) Technologies for domestic wastewater recycling. Urban Water 1:285–292

Joss S, Molella A (2013) The eco-city as urban technology: perspectives on Caofeidian international eco-city (China). J Urban Technol 20:115–137

Kalbar P, Birkved M, Nygaard S, Hauschild M (2017) Weighting and aggregation in life cycle assessment: do present aggregated single scores provide correct decision support? J Ind Ecol 21:1591–1600

Kamstrup (2015) Data sheet Siemens MAG 8000 with READy Gateway. Kamstrup. http://products.kamstrup.com/. Accessed 30 November 2016

Kamstrup (2016a) Non-revenue water—understanding and working proactively with non-revenue water. Kamstrup. https://www.kamstrup.com/en-en/business-areas/water-metering/non-revenue-water. Accessed 30 November 2016

Kamstrup (2016b) The digital water utility—white paper on the potential of smart metering. Kamstrup. https://www.kamstrup.com/en-uk/business-areas/water-metering/the-digital-water-utility. Accessed 30 November 2016

Kennedy C, Pincetl S, Bunje P (2011) The study of urban metabolism and its applications to urban planning and design. Environ Pollut 167:184–185

Larsen H, Petersen L (2011) Risø energy report 10: energy for smart cities in an urbanised world. Danmarks Tekniske Universitet, Risø Nationallaboratoriet for Bæredygtig Energi. http://orbit.dtu.dk/en/publications/risoe-energy-report-10--energy-for-smart-cities-in-an-urbanised-world(4e125ec3-2089-483b-a1bf-4840807be6b1).html. Accessed 30 November 2016

Lazarova V, Hills S, Birks R (2003) Using recycled water for non-potable, urban uses: a review with particular reference to toilet flushing. Water Sci Technol: Water Supply 3:69–77

Malik AS, Bouzguenda M (2013) Effects of smart grid technologies on capacity and energy savings—a case study of Oman. Energy 54:365–371

Mamun MAA, Hannan MA, Hussain A, Basri H (2014) Real time bin status monitoring for solid waste collection route optimization. Eng Technonogy doi: https://doi.org/10.1049/cp.2014.1077

Memon FA, Zheng Z, Butler D, Shirley-Smith C, Lui S, Makropoulos C, Avery L (2007) Life cycle impact assessment of greywater recycling technologies for new developments. Environ Monit Assess 129:27–35

Nam T, Pardo TA (2011) Conceptualizing smart city with dimensions of technology, people, and institutions. Proc 12th Annu Int Digit Gov Res Conf Digit Gov Innov Challenging Times. doi: https://doi.org/10.1145/2037556.2037602

Neirotti P, De Marco A, Cagliano AC, Mangano G, Scorrano F (2014) Current trends in smart city initiatives: some stylised facts. Cities 38:25–36

Niachou A, Papakonstantinou K, Santamouris M, Tsangrassoulis A, Mihalakakou G (2001) Analysis of the green roof thermal properties and investigation of its energy performance. Energy Build 33:719–729

Opti (2014) Advanced green roof retrofit SAP North America Newtown Square, Pennsylvania. OptiRTC, Inc. https://d1qmdf3vop2l07.cloudfront.net/turquoise-tomato1.cloudvent.net/compressed/d6a9811ccafc0f498b7ac09ea692dc5d.pdf. Accessed 30 November 2016

Optigreen (2011) Technical brochure green roofs. Optigrün. https://www.optigruen.de/fileadmin/contents/sprache_englisch_uk/Blaetterkatalog/index.html. Accessed 30 November 2016

Pincetl S, Bunje P, Holmes T (2012) An expanded urban metabolism method: toward a systems approach for assessing urban energy processes and causes. Landsc Urban Plan 107:193–202. https://doi.org/10.1016/j.landurbplan.2012.06.006

Punkkinen H, Merta E, Teerioja N, Moliis K, Kuvaja E (2012) Environmental sustainability comparison of a hypothetical pneumatic waste collection system and a door-to-door system. Waste Manag 32:1775–1781

Rovetta A, Xiumin F, Vicentini F, Minghua Z, Giusti A, Qichang H (2009) Early detection and evaluation of waste through sensorized containers for a collection monitoring application. Waste Manag 29:39–49

Teerioja N, Moliis K, Kuvaja E, Ollikainen M, Punkkinen H, Merta E (2012) Pneumatic vs. door-to-door waste collection systems in existing urban areas: a comparison of economic performance. Waste Manag 32:1782–1791

Townsend A (2013) SMART CITIES—big data, civic hackers and the quest for a new utopia. W. W. Norton, New York

VanWoert ND, Rowe DB, Andresen JA, Rugh CL, Xiao L (2005) Green roof stormwater retention: effects of roof surface, slope and media depth. J Environ Qual 40:659–664

View Dynamic Glass (2010) Energy benefits of view dynamic glass in workplaces. View. https://viewglass.com/assets/pdfs/workplace-white-paper.pdf. Accessed 30 November 2016

View Dynamic Glass (2017) Product Guide. View. https://viewglass.com/assets/pdfs/product-guide.pdf. Accessed 30 November 2016

Villareal E, Dixon A (2005) Analysis of a rainwater collection system for domestic water supply in Ringdansen, Norrköping, Sweden. Build Environ 40:1174–1184

Yang J, Yu Q, Gong P (2008) Quantifying air pollution removal by green roofs in Chicago. Atmos Environ 42:7266–7273

Zadeh SM, Hunt DVL, Lombardi DR, Rogers CDF (2013) Shared urban greywater recycling systems: water resource savings and economic investment. Sustain 5:2887–2912
Additional information
Responsible editor: Giuseppe Ioppolo
Electronic supplementary material
About this article
Cite this article
Ipsen, K.L., Zimmermann, R.K., Nielsen, P.S. et al. Environmental assessment of Smart City Solutions using a coupled urban metabolism—life cycle impact assessment approach. Int J Life Cycle Assess 24, 1239–1253 (2019). https://doi.org/10.1007/s11367-018-1453-9
Received:

Accepted:

Published:

Issue Date:

DOI: https://doi.org/10.1007/s11367-018-1453-9
Keywords