Abstract
Purpose
Authors of different sustainability journals, including authors of articles in past issues of the International Journal of Life Cycle Assessment have acknowledged the rising interest and the pressing need for a social and socio-economic life cycle assessment methodology and identified challenges in its development and implementation. Social life cycle assessment (LCA) allows identification of key issues, assessing, and telling the story of social conditions in the production, use, and disposal of products. In this article, the United Nations Environment Programme/The Society of Environmental Toxicology and Chemistry Guidelines for Social Life Cycle Assessment of Products will be presented.
Aim and scope
The guidelines demystifies the assessment of product life cycle social impacts and presents an effective framework representing the consensus of an international group of experts leading research in this field. The guidelines complement those for environmental life cycle assessment and life cycle costing, and by doing so contribute to the full assessment of goods and services within the context of sustainable development. They enable a larger group of stakeholders to engage. Key aspects of the framework and the research needs identified in the guidelines will be summarized.
Conclusions
In a globalized world where transparency and information occupies a predominant place and where consumers and companies reach out to shed light on both the brightest and the darkest side of the economy and, when applicable, transform its condition, social LCA brings strong value. At a moment where major companies and initiatives are going forward with using LCA and are trying to track and communicate about the social impacts of their products they are increasingly held accountable for the guidelines for social life cycle assessment arrive just in time to inform their efforts.
Access options
Buy single article
Instant access to the full article PDF.
US$ 39.95
Tax calculation will be finalised during checkout.
Subscribe to journal
Immediate online access to all issues from 2019. Subscription will auto renew annually.
US$ 79
Tax calculation will be finalised during checkout.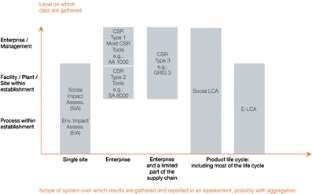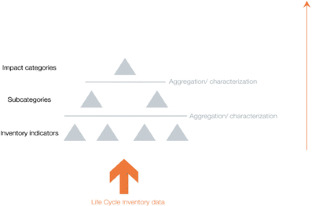 Notes
1.

In the text, social LCA will be used as a synonym for social and socio-economic LCA and S-LCA will be used as an acronym.

2.

ISO 26000 is expected to publish voluntary Guidelines for Social Responsibility in 2010.
References
Benoît C, Mazijn B (eds) (2009) Guidelines for Social Life Cycle Assessment of Products

Benoît C et al (2008) Development of the Social Life Cycle Assessment Code of Practice: an international effort within the Life Cycle Initiative, Second International Seminar on Society and Materials. SAM2, Nantes

Benoît C, Parent J, Kuenzi I, Revéret J-P (2007) Presentation: developing a methodology for social life cycle assessment: the North American tomato's CSR case, 3rd International Conference on Life Cycle Management, August 27-29, Zürich, Switzerland

Blom M., Solmar C (2009) How to socially assess biofuels, a case study of the UNEP/SETAC code of practice for social-economical LCA. Master's thesis in cooperation with the Division of Quality and Environmental Management at Luleå University of Technology, commissioned by Enact Sustainable Strategies in Stockholm, Sweden

Brent A, Labuschagne C (2006) Social indicators for sustainable project and technology life cycle management in the process industry. Int J Life Cycle Assess 11(1):3–15

Casado Cañeque F (2002) Evaluación de la situación laboral de empresas: El análisis del ciclo de vida como herramienta para el desarrollo sostenible. PhD Thesis, Universitat de Barcelona, Divisió de Ciències Juridíques, Economiques i Socials, Barcelona, Spain

Dreyer LC, Hauschild M, Schierbeck J (2006) A framework for social life cycle impact assessment. Int J Life Cycle Assess 11(2):88–97

Fava J, Consoli F, Denson R, Dickson K, Mohin T, Vigon B (1993) A conceptual framework for life-cycle impact assessment. Workshop Report, Society for Environmental Toxicology and Chemistry and SETAC. Foundation for Environmental Education, Inc, Pensacola

Grießhammer R, Benoît C, Dreyer LC, Flysjö A, Manhart A, Mazijn B, Méthot AL, Weidema B (2006) Feasibility study: integration of social aspects into LCA. Öko-Institut, Freiburg

Hunkeler D (2006) Societal LCA methodology and case study. Int J Life Cycle Assess 11(6):371–382

Hutchins MJ, Sutherland JW (2008) An exploration of measures of social sustainability and their application to supply chain decisions. J Clean Prod 16:1688–1698

Jørgensen A, Le Bocq A, Nazarkina L, Hauschild M (2008) Methodologies for social life cycle assessment. Int J Life Cycle Assess 13(2):96–103

Klöpffer W, de HH Udo (2008) Life cycle sustainability assessment of products (with comments by Helias A. Udo De Haes). Int J Life Cycle Assess 13(2):89–95

O'Brien M, Doig A, Clift R (1996) Social and environmental life cycle assessment (SELCA). Int J LCA 1(4):231–237

Norris G (2003) Life cycle approach to sustainable consumption: conceptual design of a methodological framework. Final report. The Society of Non-Traditional Technology (AIST), Tokyo

Norris G (2004) Life cycle sustainable consumption analysis: evaluating the health impacts of income changes and development in life cycle assessments. Final report. The Society of Non-Traditional Technology (AIST), Tokyo

Norris G (2006) Social impacts in product life cycles: towards life cycle attribute assessment. Int J Life Cycle Assess 11(1):97–104

Swarr T (2009) Societal life cycle assessment—could you repeat the question? Int J Life Cycle Assess 14(4):285–289

Weidema BP (2006) Social impact categories, indicators, characterisation and damage modelling. Presentation for the 29th Swiss LCA Discussion Forum
Acknowledgment
The authors of this article wish to thank the other co-authors of the Guidelines for Social Life Cycle Assessment of Products, in particular the chair of the project group and co-editor Bernard Mazijn, and the sponsors of the publication.
About this article
Cite this article
Benoît, C., Norris, G.A., Valdivia, S. et al. The guidelines for social life cycle assessment of products: just in time!. Int J Life Cycle Assess 15, 156–163 (2010). https://doi.org/10.1007/s11367-009-0147-8
Received:

Accepted:

Published:

Issue Date:
Keywords
Business

Guidelines

Social life cycle assessment (S-LCA)

Social responsibility

Socioeconomic

Supply chain

Sustainability