Abstract
The field of biogerontology has made great strides towards understanding the biological processes underlying aging, and the time is ripe to look towards applying this knowledge to the pursuit of aging interventions. Identification of safe, inexpensive, and non-invasive interventions that slow the aging process and promote healthy aging could have a significant impact on quality of life and health care expenditures for the aged. While there is a plethora of supplements and interventions on the market that purport to slow aging, the evidence to validate such claims is generally lacking. Here we describe the development of an aging interventions testing program funded by the National Institute on Aging (NIA) to test candidate interventions in a model system. The development of this program highlights the challenges of long-term intervention studies and provides approaches to cope with the stringent requirements of a multi-site testing program.
This is a preview of subscription content, log in to check access.
Access options
Buy single article
Instant access to the full article PDF.
US$ 39.95
Price includes VAT for USA
Subscribe to journal
Immediate online access to all issues from 2019. Subscription will auto renew annually.
US$ 99
This is the net price. Taxes to be calculated in checkout.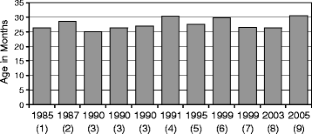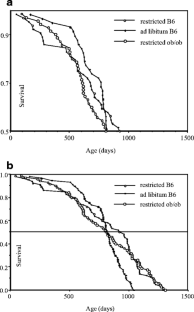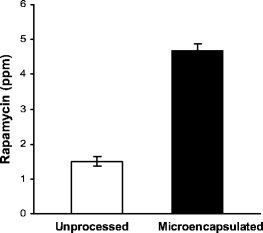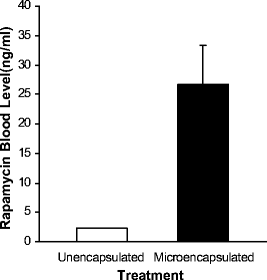 References
Ahotupa M, Bereziat JC, Mantyla E, Bartsch H (1993) Dietary fat- and phenobarbital-induced alterations in hepatic antioxidant functions in mice. Carcinogenesis 14:1225–1228

Baur JA, Sinclair DA (2006) Therapeutic potential of resveratrol: the in vivo evidence. Nat Rev Drug Discov 5:493–506

Baur JA, Pearson KJ, Price NL, Jamieson HA, Lerin C, Kalra A, Prabhu VV, Allard JS, Lopez-Lluch G, Lewis K, Pistell PJ, Poosala S, Becker KG, Boss O, Gwinn D, Wang M, Ramaswamy S, Fishbein KW, Spencer RG, Lakatta EG, Le Couteur D, Shaw RJ, Navas P, Puigserver P, Ingram DK, de Cabo R, Sinclair DA (2006) Resveratrol improves health and survival of mice on a high-calorie diet. Nature 444:337–342

Bhimani RS, Troll W, Grunberger D, Frenkel K (1993) Inhibition of oxidative stress in HeLa cells by chemopreventive agents. Cancer Res 53:4528–4533

Blackwell BN, Bucci TJ, Hart RW, Turturro A (1995) Longevity, body weight, and neoplasia in ad libitum-fed and diet-restricted C57BL/6 mice fed NIH-31 open formula diet. Toxicol Pathol 23:570–582

Bonetti PO, Lerman LO, Napoli C, Lerman A (2003) Statin effects beyond lipid lowering—are they clinically relevant? Eur Heart J 24:225–248

Borrelli F, Maffia P, Pinto L, Ianaro A, Russo A, Capasso F, Ialenti A (2002) Phytochemical compounds involved in the anti-inflammatory effect of propolis extract. Fitoterapia 73(Suppl 1):S53–63

Bronson RT, Lipman RD (1991) Reduction in rate of occurrence of age related lesions in dietary restricted laboratory mice. Growth Dev Aging 55:169–184

Brunelli S, Sciorati C, D'Antona G, Innocenzi A, Covarello D, Galvez BG, Perrotta C, Monopoli A, Sanvito F, Bottinelli R, Ongini E, Cossu G, Clementi E (2007) Nitric oxide release combined with nonsteroidal antiinflammatory activity prevents muscular dystrophy pathology and enhances stem cell therapy. Proc Natl Acad Sci USA 104:264–269

Buu-Hoi NP, Ratsimamanga AR (1959) Retarding action of nordihydroguiaiaretic acid on aging in the rat (in French). C R Seances Soc Biol 153:1180–1182

Caballero F, Gerez E, Batlle A, Vazquez E (2000) Preventive aspirin treatment of streptozotocin induced diabetes: blockage of oxidative status and revertion of heme enzymes inhibition. Chemico-Biol Interac 126:215–225

Campen MJ, Tagaito Y, Jenkins TP, Smith PL, Schwartz AR, O'Donnell CP (2002) Phenotypic differences in the hemodynamic response during REM sleep in six strains of inbred mice. Physiol Genom 11:227–234

Carter CS, Cesari M, Justice JF, Hu N, Ambrosius W, Diz D, Oden S, Pahor M (2002) ACE inhibition, body composition and physical performance in aged rats. J Gerontol A Biol Sci Med Sci 57:B193–B197

Chen Y, Tseng SH, Lai HS, Chen WJ (2004) Resveratrol-induced cellular apoptosis and cell cycle arrest in neuroblastoma cells and antitumor effects on neuroblastoma in mice. Surgery 136:57–66

de Cavanagh EM, Fraga CG, Ferder L, Inserra F (1997) Enalapril and captopril enhance antioxidant defenses in mouse tissues. Am J Physiol 272:R514–R518

de Cavanagh EM, Ferder L, Carrasquedo F, Scrivo D, Wassermann A, Fraga CG, Inserra F (1999) Higher levels of antioxidant defenses in enalapril-treated versus non-enalapril-treated hemodialysis patients. Am J Kidney Dis 34:445–55

Edamatsu R, Mori A, Packer L (1995) The spin-trap N-tert-alpha-phenyl-butylnitrone prolongs the life span of the senescence accelerated mouse. Biochem Biophys Res Commun 211:847–849

Ferder L, Daccordi H, Martello M, Panzalis M, Inserra F (1992) Angiotensin converting enzyme inhibitors versus calcium antagonists in the treatment of diabetic hypertensive patients. Hypertension 19:II237–II242

Ferder L, Inserra F, Romano L, Ercole L, Pszenny V (1994) Decreased glomerulosclerosis in aging by angiotensin-converting enzyme inhibitors. J Am Soc Nephrol 5:1147–52

Fernandes G, Yunis EJ, Good RA (1976) Influence of diet on survival of mice. Proc Natl Acad Sci USA 73:1279–1283

Floyd RA (1990) Role of oxygen free radicals in carcinogenesis and brain ischemia. FASEB J 4:2587–2597

Floyd RA, Kotake Y, Hensley K, Nakae D, Konishi Y (2002) Reactive oxygen species in choline deficiency induced carcinogenesis and nitrone inhibition. Mol Cell Biochem 234-235(1–2):195–203

Forster MJ, Morris P, Sohal RS (2003) Genotype and age influence the effect of caloric intake on mortality in mice. FASEB J 17:690–692

Frenkel K, Wei H, Bhimani RS, Ye J, Zadunaisky JA, Huang MT, Ferraro T, Conney AH, Grunberger D (1993) Inhibition of tumor promoter-mediated processes in mouse skin and bovine lens by caffeic acid phenethyl ester. Cancer Res 53:1255–1261

Gambassi G, Lapane KL, Sgadari A, Carbonin P, Gatsonis C, Lipsitz LA, Mor V, Bernabei R (2000) Effects of angiotensin-converting enzyme inhibitors and digoxin on health outcomes of very old patients with heart failure. SAGE Study Group. Systematic Assessment of Geriatric drug use via Epidemiology. Arch Intern Med 160:53–60

Garber K (2001) Rapamycin's resurrection: a new way to target the cancer cell cycle. J Natl Cancer Inst 93:1517–1519

Goodrick CL, Ingram DK, Reynolds MA, Freeman JR, Cider N (1990) Effects of intermittent feeding upon body weight and lifespan in inbred mice: interaction of genotype and age. Mech Ageing Dev 55:69–87

Guba M, von Breitenbuch P, Steinbauer M, Koehl G, Flegel S, Hornung M, Bruns CJ, Zuelke C, Farkas S, Anthuber MM, Jauch KW, Geissler EK (2002) Rapamycin inhibits primary and metastatic tumor growth by antiangiogenesis: involvement of vascular endothelial growth factor. Nat Med 8:128–135

Harper JM, Galecki AT, Burke DT, Pinosky SL, Miller RA (2003) Quantitive trait loci for insulin-like growth factor I, leptin, thyroxine, and corticosterone in genetically heterogeneous mice. Physiol Gen 15:44–51

Harper JM, Galecki AT, Burke DT, Miller RA (2004) Body weight, hormones and T cell subsets as predictors of life span in genetically heterogeneous mice. Mech Ageing Dev 125:381–390

Harrison DE, Archer JR (1987) Genetic differences in effects of food restriction on aging in mice. J Nutr 177:376–382

Harrison, D, Archer JR, Kent B (1991) Genes regulate effects of dietary restriction. In: Fishbein L (ed) Biological effects of dietary restriction. Springer, New York, pp 264–286

Howitz KT, Bitterman KJ, Cohen HY, Lamming DW, Lavu S, Wood JG, Zipkin RE, Chung P, Kisielewski A, Zhang LL, Scherer B, Sinclair DA (2003) Small molecule activators of sirtuins extend Saccharomyces cerevisiae lifespan. Nature 425:191–196

Ikeno Y, Hubbard GB, Lee S, Richardson A, Strong R, Diaz V, Nelson JF (2005) Housing density does not influence the longevity effect of calorie restriction. J Gerontol 60A:1510–1517

Inserra F, Romano L, Ercole L, de Cavanagh EM, Ferder L (1995) Cardiovascular changes by long-term inhibition of the renin-angiotensin system in aging. Hypertension 25:437–42

Inserra F, Romano LA, de Cavanagh EM, Ercole L, Ferder LF, Gomez RA (1996) Renal interstitial sclerosis in aging: effects of enalapril and nifedipine. J Am Soc Nephrol 7:676–80

Jang M, Cai L, Udeani GO, Slowing KV, Thomas CF, Beecher CW, Fong HH, Farnsworth NR, Kinghorn AD, Mehta RG, Moon RC, Pezzuto JM (1997) Cancer chemopreventive activity of resveratrol, a natural product derived from grapes. Science 275:218–220

Jones RHV, Hothersall JS (1993) Increased susceptibility to metal catalysed oxidation of diabetic lens [beta]L crystallin: possible protection by dietary supplementation with acetylsalicylic acid. Exp Eye Res 57:783–790

Kim DH, dos Sarbassov D, Ali SM, Latek RR, Guntur KV, Erdjument-Bromage H, Tempst P, Sabatini DM (2003) GbL, a positive regulator of the rapamycin-sensitive pathway required for the nutrient-sensitive interaction between raptor and mTOR. Mol Cell 11:895–904

Klebanov S, Harrison DE (2002) Optimizing detection of QTLs retarding aging: choice of statistical model and animal requirements. Mech Ageing Dev 123:131–44

Kuno A, Yamada T, Masuda K, Ogawa K, Sogawa M, Nakamura S Kuno A, Yamada T, Masuda K, Ogawa K, Sogawa M, Nakamura S, Nakazawa T, Ohara H, Nomura T, Joh T, Shirai T, Itoh M (2003) Angiotensin-converting enzyme inhibitor attenuates pancreatic inflammation and fibrosis in male Wistar Bonn/Kobori rats. Gastroenterology 124:1010–1019

LaMothe B, Baudry A, Desbois P, Lamotte L, Bucchini D, De Meyts P, Joshi RL (1998) Genetic engineering in mice: impact on insulin signaling and actiuon. Biochem J 335:193–204

Lembo G, Rockman HA, Hunter JJ, Steinmetz H, Koch WJ, Ma L, Prinz MP, Ross J, Chien KR, Powell-Braxton L (1996) Elevated blood pressure and enhanced myocardial contractility in mice with severe IGF-1 deficiency. J Clin Invest 98:2648–2655

Lerman I, Harrison BC, Freeman K, Hewett TE, Allen DL, Robbins J, Leinwand LA (2002) Genetic variability in forced and voluntary endurance performance in seven inbred mouse strains. J Appl Physiol 92:2245–2255

Lipman R, Galecki A, Burke DT, Miller RA (2004) Genetic loci that influence cause of death in a heterogeneous mouse stock. J Gerontol 59A:977–983

Lorberg A, Hall MN (2004) TOR: the first 10 years. Curr Top Microbiol Immunol 279:1–18

Manning BD, Cantley LC (2003) Rheb fills a GAP between TSC and TOR. Trends Biochem Sci 28:573–576

McLin JP, Thompson LM, Steward O (2006) Differential susceptibility to striatal neurodegeneration induced by quinolinic acid and kainate in inbred, outbred and hybrid mouse strains. Eur J Neurosci 24:3134–3140

Miller R, Chrisp C, Jackson AU, Burke D (1998) Marker loci associated with lifespan in genetically heterogeneous mice. J Gerontol Med Sci 53A:M257–M263

Miller RA, Chrisp C (1999) Lifelong treatment with oral DHEA sulfate does not preserve immune function, prevent disease, or improve survival in genetically heterogeneous mice. J Am Geriatr Soc 47:960–966

Miller RA, Chrisp C, Jackson AU, Galecki AT, Burke DT (2002) Coordinated genetic control of neoplastic and nonneoplastic diseases in mice. J Gerontol 57A:B3–B8

Miller RA, Harrison DE, Astle CM, Floyd RA, Flurkey K, Hensley KL, Javors MA, Leeuwenburgh C, Nelson JF, Ongini E, Nadon NL, Warner HR, Strong R (2007) An aging interventions testing program: study design and an interim report. Aging Cell 6:565–575

Nadon NL (2006) Exploiting the rodent model for studies on the pharmacology of lifespan extension. Aging Cell 5:9–15

Nakae D, Kishida H, Enami T, Konishi Y, Hensley KL, Floyd RA, Kotake Y (2003) Effects of phenyl N-tert-butyl nitrone and its derivatives on the early phase of hepatocarcinogenesis in rats fed a choline-deficient, l-amino acid-defined diet. Cancer Sci 94:26–31

Ongini E, Bolla M (2006) Nitric-oxide based nonsteroidal anti-inflammatory agents. Drug Discov Today 3:395–400

Pugh TD, Oberley TD, Weindruch R (1999) Dietary intervention at middle age: caloric restriction but not dehydroepiandrosterone sulfate increases lifespan and lifetime cancer incidence in mice. Cancer Res 59:1642–1648

Rader JI, Wolnik KA, Gaston CM, Fricke FL, Fox MRS (1986) Purified reference diets for weanling rats: effects of biotin and cellulose. J Nutr 116:1777–1788

Sack CA, Socci DJ, Crandall BM, Arendash GW (1996) Antioxidant treatment with phenyl-alpha-tert-butyl nitrone (PBN) improves the cognitive performance and survival of aging rats. Neurosci Lett 205:181–184

Saito K, Yoshioka H, Cutler RG (1998) A spin trap, N-tert-butyl-alpha-phenylnitrone extends the life span of mice. Biosci Biotechnol Biochem 62:792–794

Shackelford RE, Alford PB, Xue Y, Thai SF, Adams DO, Pizzo S (1997) Aspirin inhibits tumor necrosis factor-alpha gene expression in murine tissue macrophages. Mol Pharmacol 52:421–429

Shi X, Min D, Zigang D, Fei C, Jiangping Y, Suwei W, Leonard SS, Vince C, Val V (1999) Antioxidant properties of aspirin: characterization of the ability of aspirin to inhibit silica-induced lipid peroxidation, DNA damage, NF-κB activation, and TNF-α production. Mol Cell Biochem 199:93–102

Sud'ina GF, Mirzoeva OK, Pushkareva MA, Korshunova GA, Sumbatyan NV, Varfolomeev SD (1993) Caffeic acid phenethyl ester as a lipoxygenase inhibitor with antioxidant properties. FEBS Lett 329:21–24

Talan MI, Ingram DK (1985) Effect of intermittent feeding on thermoregulatory abilities in young and aged C57BL/6J mice. Arch Gerontol Geriatr 4:251–259

Tatar M, Bartke A, Antebi A (2003) The endocrine regulation of aging by insulin-like signals. Science 299:1346–1351

Turturro A, Witt WW, Lewis S, Hass BS, Lipman RD, Hart RW (1999) Growth curves and survival characteristics of the animals used in the biomarkers of aging program. J Gerontol 54A:B492–B501

Valenzano DR, Terzibasi E, Genade T, Cattaneo A, Domenici L, Cellerino A (2006) Resveratrol prolongs lifespan and retards the onset of age-related markers in a short-lived vertebrate. Curr Biol 16:296–300

Van GT, Kadish I (2005) Transgenic AD model mice, effects of potential anti-AD treatments on inflammation and pathology. Brain Res Brain Res Rev 48:370–378

Vane SJ (2000) Aspirin and other anti-inflammatory drugs. Thorax 55:3S–9

Vellai T, Takacs-Vellai K, Zhang Y, Kovacs AL, Orosz L, Muller F (2003) Genetics: influence of TOR kinase on lifespan in C. elegans. Nature 426:620

Volkman SK, Galecki AT, Burke DT, Paczas MR, Moalli MR, Miller RA, Goldstein SA (2003) Quantitative trait loci for femoral size and shape in a genetically heterogeneous mouse population. J Bone Miner Res 18:1497–1505

Wang C, Li Q, Redden DT, Weindruch R, Allison DB (2004) Statistical methods for testing effects on "maximum lifespan". Mech Ageing Dev 125:629–632

Warner HR, Ingram D, Miller RA, Nadon NL, Richardson AG (2000) Meeting Report: Program for testing biological interventions to promote healthy aging. Mech Aging Dev 115:199–208

Weber C, Erl W, Pietsch A, Weber PC (1995) Aspirin inhibits nuclear factor kappa B mobilization and monocyte adhesion in stimulated human endothelial cells. Circulation 91:1914–1917

Weissmann G (1991) Aspirin. Sci Am 264:84–90

West M, Mhatre M, Ceballos A, Floyd RA, Grammas P, Gabbita SP, Hamdheydari L Mai T, Mou S, Pye QN, Stewart C, West S, Williamson KS, Zemlan F, Hensley K (2004) The arachidonic acid 5-lipoxygenase inhibitor nordihydroguaiaretic acid inhibits tumor necrosis factor alpha activation of microglia and extends survival of G93A-SOD1 transgenic mice. J Neurochem 91:133–134

Wisser KC, Schauerte JA, Burke DT, Galecki A, Chen S, Miller RA, Gafni A (2004) Mapping tissue-specific genes correlated with age-dependent changes in protein stability and function. Arch Biochem Biophys 432:58–70

Wolf N, Galecki A, Lipman R, Chen S, Smith-Wheelock M, Burke D, Miller R (2004) Quantitative trait locus mapping for age-related cataract severity and synechia prevalence using four-way cross mice. Invest Ophthalmol Vis Sci 45:1922–1929

Wood JG, Rogina B, Lavu S, Howitz K, Helfand SL, Tatar M, Sinclair D (2004) Sirtuin activators mimic caloric restriction and delay ageing in metazoans.[erratum appears in Nature. 2004 Sep 2;431(7004):107]. Nature 430:686–689

Zenner L (1999) Pathology, diagnosis and epidemiology of the rodent Helicobacter infection. Comp Immunol Microbiol Infect Dis 22:41–61

Zhao Q, Pahlmark K, Smith ML, Siesjo BK (1994) Delayed treatment with the spin trap alpha-phenyl-N-tert-butyl nitrone (PBN) reduces infarct size following transient middle cerebral artery occlusion in rats. Acta Physiol Scand 152:349–350

Zraika S, Aston-Mourney K, Laybutt DR, Kebede M, Dunlop ME, Proietto J, Andrikopoulos S (2006) The influence of genetic background on the induction of oxidative stress and impaired insulin secretion in mouse islets. Diabetologia 49:1254–1263
Acknowledgements
This work was support by grants from the National Institutes of Health U01-AG-022307 (R.S.), U01-AG-022303 (R.A.M.) and U01-AG-022308 (D.E.H.).
About this article
Cite this article
Nadon, N.L., Strong, R., Miller, R.A. et al. Design of aging intervention studies: the NIA interventions testing program. AGE 30, 187–199 (2008). https://doi.org/10.1007/s11357-008-9048-1
Received:

Accepted:

Published:

Issue Date:
Keywords
Anti-aging

Lifespan

Longevity

Mice