Abstract
Airborne pollen are considered a major trigger of respiratory diseases that causes morbidity and subsequently affects a person's quality of life (QOL). Outdoor workers, such as gardeners, florists, etc., are at greater risk of allergies due to continuous exposure to the high concentration of allergens. The current study aims to assess the associated health risks among gardeners due to occupational exposure to airborne pollen. A semi-structured questionnaire-based survey was conducted among gardeners (496) in Chandigarh, covering their socio-demographic status, occupational and environmental history, and respiratory and other health-related problems. Out of 496 respondents from 26 gardens in the city, 72.58% fall under the category of plantsman (mali), followed by 15.72% of grass cutters and 3.02% of headmali/supervisor. The majority of gardeners were males (95.76%) and a maximum number of respondents were in the age group of 29–38 years (27.41%). Among all, 4.2%, 3.6%, and 3.2% of respondents perceived the problem of shortness of breath and breathing problems. At the same time, 3.2% of respondents perceived that their breathing is never wholly satisfactory and surprisingly, all of them are plantsman (mali). Moreover, 18.9% of the respondents covered their faces with a cloth and only 0.5% of the respondents wore both spectacles and covered their faces with a cloth. Out of all respondents, 6.5% reported irritation in the eyes without wearing any personal protective device. The results show that a large proportion of gardeners are illiterate and unaware of occupational hazards and pollen allergies in their workplaces. Moreover, the regulatory authorities conduct no formal health awareness and training/education sessions to minimize the exposure and associate risk. The findings of the study will aid in a better understanding of the working conditions and health status of occupational gardeners, as well as the development of appropriate methods to improve their working conditions.
This is a preview of subscription content,
to check access.
Access this article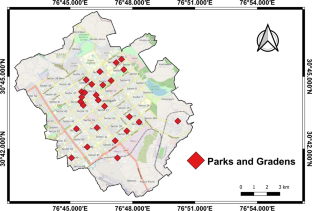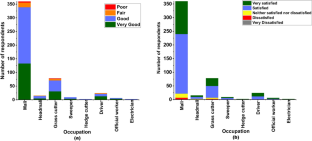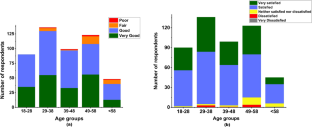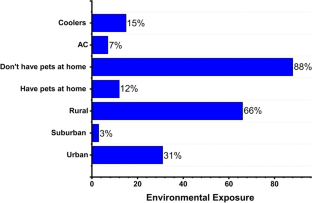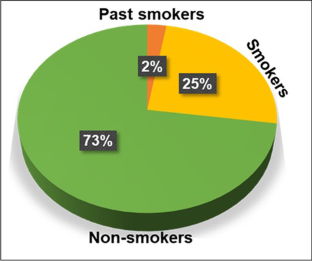 References
Adams-Groom B, Skjøth C, Selby K, Pashley C, Satchwell J, Head K, Ramsay G (2020) Regional calendars and seasonal statistics for the United Kingdom's main pollen allergens. Allergy: Eur J Allergy Clin Immunol 75(6):1492–1494

Al-Nesf MA, Gharbi D, Perez MDMT, Dason BR, Mobayed H, Ramzy MA, Sattar HA (2020) First pollen calendar in Qatar: a guide for allergologist and reference to pollen-allergy sufferers. World Allergy Organ J 13(8):100292

Aggarwal AN, Chaudhry K, Chhabra SKD, Souza GA, Gupta D, Jindal SK, Katiyar SK, Kumar R, Shah B, Vijayan VK (2006) Prevalence and risk factors for bronchial asthma in Indian adults: a multicentre study. Indian J Chest Dis Allied Sci 48(1):13

Barnes CS (2018) Impact of climate change on pollen and respiratory disease. Curr Allergy Asthma Rep 18(11):1–11

Bergmann KC, Kugler S, Zuberbier T, Becker S (2021) Face masks suitable for preventing COVID-19 and pollen allergy. A study in the exposure chamber. Allergo J Int 30(5):176–182

Bigoniya P, Shukla A, Singh CS (2010) A survey on the occupational health status of gardeners in Bhopal, India. Indian J Community Med: Official Publication Indian Assoc Prev Soc Med 35(4):487

Camacho I, Caeiro E, Nunes C, Morais-Almeida M (2020) Airborne pollen calendar of Portugal: a 15-year survey (2002–2017). Allergol Immunopathol 48(2):194–201

Cariñanos P, Casares-Porcel M (2011) Urban green zones and related pollen allergy: a review. Some guidelines for designing spaces with low allergy impact. Landsc Urban Plan 101(3):205–214

Chan RY, Oppenheimer JJ (2002) Occupational allergy caused by Peruvian lily (Alstroemeria). Ann Allergy Asthma Immunol 88(6):638–639

Cisteró-Bahima A, Enrique E, Alonso R, San Miguel MDM, Bartolomé B (2000) Simultaneous occupational allergy to a carnation and its parasite in a greenhouse worker. J Allergy Clin Immunol 106(4):780

Damialis A, Traidl-Hoffmann C, Treudler R (2019) Climate change and pollen allergies. Biodiversity and health in the face of climate change, 47–66. https://doi.org/10.1007/978-3-030-02318-8

Darrow LA, Hess J, Rogers CA, Tolbert PE, Klein M, Sarnat SE (2012) Ambient pollen concentrations and emergency department visits for asthma and wheeze. J Allergy Clin Immunol 130(3):630–638

Dobashi K, Akiyama K, Usami A, Yokozeki H, Ikezawa Z, Tsurikisawa N, Nakamura Y, Sato K, Okumura J, Takayama K (2017) Japanese guidelines for occupational allergic diseases 2017. Allergol Int 66(2):265–280

D'Amato G, Holgate ST, Pawankar R, Ledford DK, Cecchi L, Al-Ahmad M, Al-Enezi F, Al-Muhsen S, Ansotegui I, Baena-Cagnani CE, Baker DJ (2015) Meteorological conditions, climate change, new emerging factors, and asthma and related allergic disorders. A statement of the World Allergy Organization. World Allergy Organ J 8(1):1–52

Eisenman TS, Churkina G, Jariwala SP, Kumar P, Lovasi GS, Pataki DE, Weinberger KR, Whitlow TH (2019) Urban trees, air quality, and asthma: an interdisciplinary review. Landsc Urban Plan 187:47–59

Engoren M, Courtney SE, Habib RH (2009) Effect of weight and age on respiratory complexity in premature neonates. J Appl Physiol 106(3):766–773

Fahad S, Sonmez O, Saud S, Wang D, Wu C, Adnan M, Turan V (eds) (2021a) Plant growth regulators for climate-smart agriculture. CRC Press. https://doi.org/10.1007/978-3-030-49732-3

Fahad S, Sonmez O, Saud S, Wang D, Wu C, Adnan M, Turan V (eds) (2021b) Developing climate-resilient crops: improving global food security and safety. CRC Press. https://doi.org/10.1201/9781003109037

Fahad S., Sonmez O, Saud S, Wang D, Wu C, Adnan M, Turan V (eds) (2021c) Climate change and plants: biodiversity, growth and interactions. CRC Press, Boca Raton

Fahad, S., Sonmez O, Saud S, Wang D, Wu C, Adnan M, Turan V (eds) (2021d) Sustainable soil and land management and climate change. CRC Press

Fahad S, Ullah A, Ali U, Ali E, Saud S, Hakeem KR, Alharby H, Sabagh AE, Barutcular C, Kamran M, Turan V (2019e) Drought tolerance in plantsrole of phytohormones and scavenging system of ROS. In Plant Tolerance to Environmental Stress (pp. 103–114). CRC Press

Gehrig R, Clot B (2021) 50 years of pollen monitoring in Basel (Switzerland) demonstrate the influence of climate change on airborne pollen. Frontiers in Allergy 2:18

Ghosal K, Gupta-Bhattacharya S (2015) Current glimpse of airborne allergenic pollen in Indian subcontinent. Acta Agrobot 68(4). https://doi.org/10.5586/aa.2015.034

Ghosh D, Roy I, Chanda S, Gupta-Bhattacharya S (2007). Allergy to periwinkle pollen [Catharanthus roseus G. Don.]. Ann Agric Environ Med 14(1)

Groenewoud GCM, De Jong NW, Burdorf A, De Groot H, Van Wÿk RG (2002) Prevalence of occupational allergy to Chrysanthemum pollen in greenhouses in the Netherlands. Allergy 57(9):835–840

Guilbert A, Cox B, Bruffaerts N, Hoebeke L, Packeu A, Hendrickx M, De Cremer K, Bladt S, Brasseur O, Van Nieuwenhuyse A (2018) Relationships between aeroallergen levels and hospital admissions for asthma in the Brussels-Capital Region: adaily time series analysis. Environ Health 17(1):1–12

Handa S, De D, Mahajan R (2011) Airborne contact dermatitis–current perspectives in etiopathogenesis and management. Indian J Dermatol 56(6):700

Hayashi S, Teranishi H, Shimooka Y, Yamada N (2007) High prevalence of pollinosis symptoms among the farmers cultivating Japanese pears. Int J Immunopathol Pharmacol 20(2 Suppl 2):27–29

Health And Family Welfare Statistics In India (2019–20) Report https://main.mohfw.gov.in/sites/default/files/HealthandFamilyWelfarestatisticsinIndia201920.pdf

Ilesanmi AO, Ekwe GJ, Ilesanmi RI, Ogundele DT, Akintunde JK, Olalubi OA (2016) Prevalence of latent eosinophilia among occupational gardeners at Babcock University, Nigeria. Asian Pac J Trop Biomed 6(6):511–515

Jindal SK, Aggarwal AN, Chaudhry K, Chhabra SKD, Souza GA, Gupta D, Katiyar SK, Kumar R, Shah B, Vijayan VK, Asthma Epidemiology Study Group (2006) Tobacco smoking in India: prevalence, quit-rates and respiratory morbidity. Indian J Chest Dis Allied Sci, 48(1)37

Jindal SK, Aggarwal AN, Gupta D, Agarwal R, Kumar R, Kaur T, Chaudhry K, Shah B (2012) Indian study on epidemiology of asthma, respiratory symptoms and chronic bronchitis in adults (INSEARCH). Int J Tuberc Lung Dis 16(9):1270–1277

Kanerva L, Estlander T, Petman L, Mäkinen-Kiljunen S (2001) Occupational all_ergic contact urticaria to yucca (Yucca aloifolia), weeping fig (Ficus benjamina), and spathe flower (Spathiphyllum wall_isii). Allergy 56(10):1008–1011

Kishikawa R, Koto E (2021) Effect of climate change on allergenic airborne pollen in Japan. Immunol Allergy Clin 41(1):111–125

Knibbs LD (2014) Occupational hazards to the health of professional gardeners. Int J Environ Health Res 24(6):580–589

Kwon N, Park J, Lee J, Choi S, Hong C (2004) Occupational pollinosis induced by radish and Chinese cabbage pollen. J Allergy Clin Immunol 113(2):S62

Lee KS, Kim K, Choi YJ, Yang S, Kim CR, Moon JH, Kim KR, Lee YS, Oh JW (2021) Increased sensitization rates to tree pollens in allergic children and adolescents and a change in the pollen season in the metropolitan area of Seoul Korea. Pediatr Allergy Immunol 32(5):872–879

Levin ME (2014) Education for allergic rhinitis. Curr Allergy Clin Immunol 27(2):101–106

Mallol J, Crane J, von Mutius E, Odhiambo J, Keil U, Stewart A, ISAAC Phase Three Study Group (2013) The International Study of Asthma and Allergies in Childhood (ISAAC) phase three: a global synthesis. Allergologia et immunopathologia 41(2):73–85

Medek DE, Simunovic M, Erbas B, Katelaris CH, Lampugnani ER, Huete A, Beggs PJ, Davies JM (2019) Enabling self-management of pollen allergies: a pre-season questionnaire evaluating the perceived benefit of providing local pollen information. Aerobiologia 35(4):777–782

Miesen WMAJ, Van der Heide S, Kerstjens HAM, Dubois AEJ, de Monchy JGR (2003) Occupational asthma due to IgE mediated allergy to the flower Molucella laevis (Bells of Ireland). Occup Environ Med 60(9):701–703

Okubo K, Kurono Y, Ichimura K, Enomoto T, Okamoto Y, Kawauchi H, Suzaki H, Fujieda S, Masuyama K (2020) Japanese guidelines for allergic rhinitis 2020. Allergol Int 69(3):331–345

Pawankar R, Bunnag C, Khaltaev N, Bousquet J (2012) Allergic rhinitis and its impact on asthma in Asia Pacific and the ARIA update 2008. World Allergy Organ J 5(3):S212–S217

Peden D, Reed CE (2010) Environmental and occupational allergies. J Allergy Clin Immunol 125(2):S150–S160

Pesonen M, Aalto-Korte K (2020) Occupational allergic contact dermatitis and contact urticaria caused by indoor plants in plant keepers. Contact Dermatitis 83(6):515–518

Pesonen M, Koskela K, Aalto-Korte K (2020) Contact urticaria and protein contact dermatitis in the Finnish Register of Occupational Diseases in a period of 12 years. Contact Dermatitis 83(1):1–7

Piirilä P, Keskinen H, Leino T, Tupasela O, Tuppurainen M (1994) Occupational asthma caused by decorative flowers: review and case reports. Int Arch Occup Environ Health 66(2):131–136

Poole JA, Barnes CS, Demain JG, Bernstein JA, Padukudru MA, Sheehan WJ, Fogelbach GG, Wedner J, Codina R, Levetin E, Cohn JR (2019) Impact of weather and climate change with indoor and outdoor air quality in asthma: a Work Group Report of the AAAAI Environmental Exposure and Respiratory Health Committee. J Allergy Clin Immunol 143(5):1702–1710

Ravindra K, Goyal A, Kumar S, Aggarwal A, Mor S (2021) Pollen calendar to depict seasonal periodicities of airborne pollen species in a city situated in Indo-Gangetic plain India. Atmos Environ 262:118649

Salvi S (2014) Tobacco smoking and environmental risk factors for chronic obstructive pulmonary disease. Clin Chest Med 35(1):17–27

Santoro A, Tomino C, Prinzi G, Lamonaca P, Cardaci V, Fini M, Russo P (2019) Tobacco smoking: risk to develop addiction, chronic obstructive pulmonary disease, and lung cancer. Recent Pat Anti-Cancer Drug Discovery 14(1):39–52

Singh AB, Kumar P (2002) Common environmental allergens causing respiratory allergy in India. Indian J Pediatr 69(3):245–250

Singh AB, Kumar P (2003) Aeroallergens in clinical practice of allergy in India. An overview. Ann Agric Environ Med 10(2):131–136

Singh AB, Mathur C (2021) Climate change and pollen allergy in India and South Asia. Immunol Allergy Clin 41(1):33–52

Taketomi EA, Sopelete MC, Moreira PFDS, Vieira FDAM (2006) Pollen allergic disease: pollens and its major allergens. Revista Brasileira De Otorrinolaringologia 72:562–567

Teranishi H, Uchida M, Hayashi S, Yamada N (2007) Allergenic pollens and spores in the working environment of Japanese pear farmers. Int J Immunopathol Pharmacol, 20(2_suppl) 65–67.

Times of India (2014) Pollen allergies bloom in Chandigarh. https://timesofindia.indiatimes.com/city/chandigarh/pollen-allergies-bloom-in-chandigarh/articleshow/34069060.cms

Tomar SP, Kasar PK, Tiwari R (2016) Gardening and health: a cross sectional study of occupational health behaviour of gardeners. Skin 16:16

Uter W, Randerath B, Schwanitz HJ (2001) Occupational contact urticaria and late-phase bronchial asthma caused by compositae pollen in a florist. Am J Contact Dermat 12(3):182–184

van Zyl Smit RN, Pai M, Yew WW, Leung CC, Zumla A, Bateman ED, Dheda K (2010) Global lung health: the colliding epidemics of tuberculosis, tobacco smoking. HIV and COPD European Respiratory Journal 35(1):27–33

Ziska LH, Makra L, Harry SK, Bruffaerts N, Hendrickx M, Coates F, Saarto A, Thibaudon M, Oliver G, Damialis A, Charalampopoulos A, Vokou D, Heiđmarsson S, Guđjohnsen E, Bonini M, Oh J-W, Sullivan K, Ford L, Brooks GD, Myszkowska D, Severova E, Gehrig R, Ramón GD, Beggs PJ, Knowlton K, Crimmins AR (2019) Temperature-related changes in airborne allergenic pollen abundance and seasonality across the northern hemisphere: a retrospective data analysis. Lancet Planetary Health 3(3):e124–e131
Acknowledgements
Akshi Goyal is thankful to the Department of Science and Technology (DST) for providing the financial assistance to carry out the Ph.D. research work under INSPIRE Fellowship scheme. The authors are also grateful to Municipal Corporation and Institutional Ethics Committee Panjab University (PUIEC), Chandigarh, for allowing to conduct this survey via letter no. 77/365-74 and vide letter no. EC-D-2102-24, respectively.
Ethics declarations
Ethics approval
The permission to conduct this survey was issued by Municipal Corporation (MC), Chandigarh, vide letter no. 77/365–74 dated 12th March 2020; CE/MC/24 dated 05/01/2022 and Institutional Ethics Committee Panjab University (PUIEC), Chandigarh vide letter no. EC-D-2102–24.
Consent to participate
The respondents have signed a consent form to participate in the study and provided all information will be kept confidential.
Consent for publication
All authors agree to publish and administrative consent was taken from Municipal Corporation (MC), Chandigarh vide letter no. CE/MC/24 dated 05/01/2022.
Competing interests
The authors declare no competing interests.
Additional information
Responsible Editor: Lotfi Aleya
Publisher's note
Springer Nature remains neutral with regard to jurisdictional claims in published maps and institutional affiliations.
Highlights
• This is the first survey to examine the occupational exposure to pollens and associated health risk in gardeners of North-India.
• 4.2%, 3.6%, and 3.2% of gardeners reported shortness of breath and breathing problems.
• Illiteracy and lack of awareness were major factors affecting the outcomes of the study.
• 100% of the gardeners were not aware of their occupational health risks.
• Awareness and training sessions are needed for gardeners to minimize the exposure and associated risks.
Supplementary Information
Below is the link to the electronic supplementary material.
About this article
Cite this article
Goyal, A., Ravindra, K. & Mor, S. Occupational exposure to airborne pollen and associated health risks among gardeners: a perception-based survey. Environ Sci Pollut Res 29, 70084–70098 (2022). https://doi.org/10.1007/s11356-022-20595-2
Received:

Accepted:

Published:

Issue Date:

DOI: https://doi.org/10.1007/s11356-022-20595-2
Keywords