Abstract
Exposure to particulate matter pollutant PM2.5 diminishes the immune response to mycobacterial antigens relevant to contain the infection in the granuloma, thus leading to reactivation of latent bacilli. The present study was therefore designed based on the hypothesis that exposure to PM2.5 affects the granuloma formation and reactivation of latent mycobacterial bacilli contained in the granuloma. For the sampling of PM2.5, based on initial standardisations, Teflon filter was selected over the quartz filter. Two different approaches were used to study the effect of PM2.5 on the human PBMC granuloma formed by Mycobacterium bovis BCG at multiplicity of infection (MOI) 0.1. In the first approach, granuloma formed in the presence of PM2.5 was loosely packed and ill-defined with significant downregulation of dormancy-associated mycobacterial genes, upregulation of reactivation-associated rpfB gene along with a significant increase in TNFα level without any change in the bacterial load in terms of CFUs. In the second approach, preformed human PBMC granuloma using M. bovis BCG was treated with PM2.5 that resulted in the disruption of granuloma architecture along with downregulation of not only dormancy-associated genes but also reactivation-associated rpfB gene of mycobacterial bacilli recovered from granuloma. However, there was no significant change in the host cytokine levels. Therefore, it can be inferred that PM2.5 can modulate the granuloma formation in vitro as well as mycobacterial gene expression in the granuloma with a possible role in the reactivation of latent bacilli.
Access options
Buy single article
Instant access to the full article PDF.
USD 39.95
Price excludes VAT (USA)
Tax calculation will be finalised during checkout.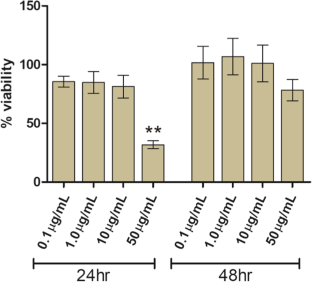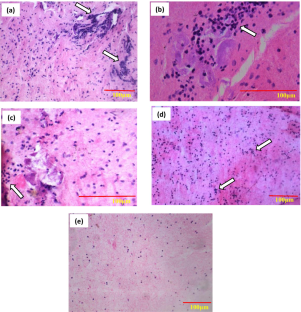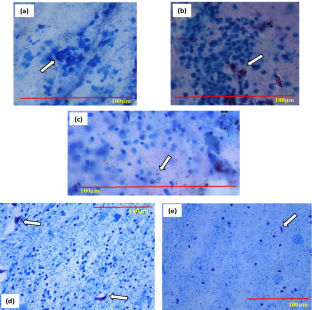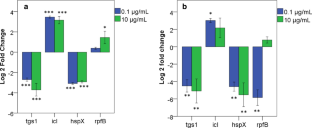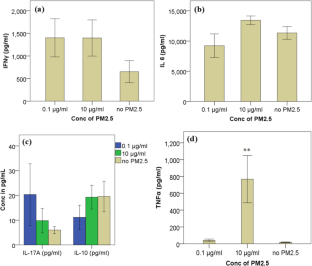 Data availability
All data generated or analysed during this study are included in this published article (and its supplementary information files).
Funding
Partial funding from Special Research Grant, PGIMER, Chandigarh.
Ethics declarations
Ethics approval and consent to participate
The study was approved by Institute Ethics Committee, PGIMER, Chandigarh with reference no: NK/4978/MD/442 dated 11.02.2019, and subjects were recruited after taking written informed consent.
Consent for publication
Not applicable.
Competing interests
The authors declare no competing interests.
Additional information
Communicated by: Ludek Blaha.
Publisher's note
Springer Nature remains neutral with regard to jurisdictional claims in published maps and institutional affiliations.
Supplementary Information
Below is the link to the electronic supplementary material.
About this article
Cite this article
Punniyamurthy, A., Sharma, S., Kaur, K. et al. PM2.5 mediated alterations in the in vitro human granuloma and its effect on reactivation of mycobacteria. Environ Sci Pollut Res 29, 14497–14508 (2022). https://doi.org/10.1007/s11356-021-16799-7
Received:

Accepted:

Published:

Issue Date:

DOI: https://doi.org/10.1007/s11356-021-16799-7
Keywords