Abstract
In this study, the protective role of royal jelly (RJ) against the potential toxic effects of sodium benzoate was investigated in Allium cepa L. test material with physiological, genetic, and biochemical parameters. Physiological changes were evaluated by determining weight gain, rooting percentage, root length, and relative injury rate. The genetic evaluations were carried out with chromosomal abnormalities (CAs), micronucleus (MN), tail DNA formation, and mitotic index (MI) ratio parameters. The biochemical evaluations were carried out by determining lipid peroxidation and antioxidant enzyme activities by determining levels of malondialdehyde (MDA), glutathione reductase (GR), superoxide dismutase (SOD), and catalase (CAT). Further, the interaction of sodium benzoate with antioxidant enzymes was evaluated with molecular docking analysis. The antimutagenic effect of RJ was evaluated as the inhibition of chromosomal abnormalities (CAs) and tail DNA formations. A total of six groups were formed in the study. A. cepa L. bulbs in the control group were treated with tap water; the bulbs in the administration groups were treated with sodium benzoate (100 mg/L), RJ (25 mg/L and 50 mg/L doses), and sodium benzoate–RJ combinations with these doses for 72 h. As a result, it was determined that sodium benzoate application caused inhibition of physiological parameters and MI; induced MN, CAs, and DNA damage; and also caused oxidative stress. Depending on the concentration of RJ application, it reduced sodium benzoate toxicity by showing therapeutic effects in all these parameters. Also, the interaction of sodium benzoate with antioxidant enzyme residues was determined by molecular docking analysis. As a result, it has been understood that abandoning the use of sodium benzoate will be beneficial for the environment and human health and concluded that the use of RJ in the daily diet will be effective in reducing the impact of exposed toxic ingredients.
Access options
Buy single article
Instant access to the full article PDF.
US$ 39.95
Tax calculation will be finalised during checkout.
Subscribe to journal
Immediate online access to all issues from 2019. Subscription will auto renew annually.
US$ 79
Tax calculation will be finalised during checkout.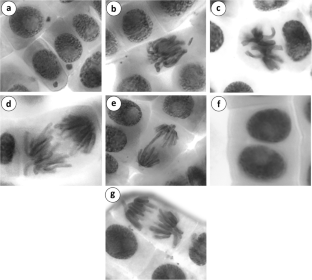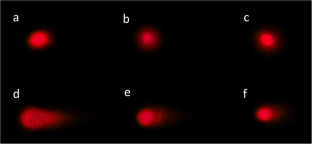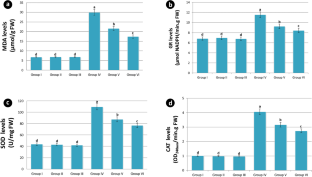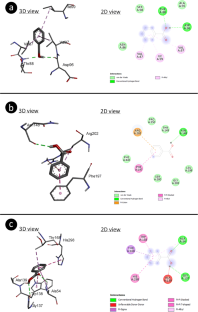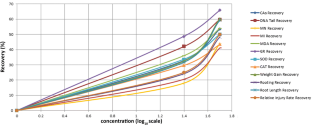 Data availability
All data generated or analyzed during this study are included in this published article.
References
Acar A (2021) Ameliorative effects of cape gooseberry (Physalis peruviana L.) against monosodium glutamate (MSG)–induced toxicity: genetic and biochemical approach. Environ Sci Pollut Res (2020). https://doi.org/10.1007/s11356-020-11800-1

Acar A, Çavuşoğlu K, Türkmen Z, Çavuşoğlu K, Yalçın E (2015) The investigation of genotoxic, physiological and anatomical effects of paraquat herbicide on Allium cepa L. Cytologia 80:343–351. https://doi.org/10.1508/cytologia.80.343

Acar A, Türkmen Z, Çavuşoğlu K, Yalçın E (2020) Investigation of benzyl benzoate toxicity with anatomical, physiological, cytogenetic and biochemical parameters in in vivo. Caryologia 73:21–32

Aitken RJ, Koppers AJ (2011) Apoptosis and DNA damage in human spermatozoa. Asian J Androl 13:36–42. https://doi.org/10.1038/aja.2010.68

Aledwany AZ, Basal WT, Al-Senosy NK, Issa AM (2018) Assessment of genotoxicity of potassium nitrate and sodium benzoate in Drosophila melanogaster using smart and comet assays. Egypt Acad J Biol Sci C 10:83–97. https://doi.org/10.21608/eajbsc.2018.22715

Ali MY, Hassan GM, Hassan AMS, Mohamed ZA, Ramadan MF (2020) In vivo genotoxicity assessment of sunset yellow and sodium benzoate in female rats. Drug Chem Toxicol 43:504–513. https://doi.org/10.1080/01480545.2018.1510416

Andrade MA, Riberio-Santos R, Nabavi SM, Sanches-Silva A (2020) Indirect Additives. In: Nabavi SM, Nabavi SF, Loizzo MR, Tundis R, Devi KP, Silva AS (eds) Food additives and human health. Bentham Science Publishers, Sharjah, pp 246–248

Atik M, Karagüzel O, Ersoy S (2007) Effect of temperature on germination characteristics of Dalbergia sissoo seeds. Mediterr Agric Sci 20:203–210 (in Turkish)

Babatunde BB, Vincent-Akpu IF, Aiwerioghene ANO (2016) Cytogenotoxicity screening of untreated hospital wastewaters using the Allium cepa test. J Appl Sci Environ Manag 20:724–732. https://doi.org/10.4314/jasem.v20i3.27

Banci L, Benedetto M, Bertini I, Del Conte R, Piccioli M, Viezzoli MS (1998) Solution structure of reduced monomeric Q133M2 copper, zinc superoxide dismutase (SOD). Why is SOD a dimeric enzyme? Biochemistry 37:11780–11791. https://doi.org/10.1021/bi9803473

Barnutiu LI, Marghitaş LA, Dezmirean DS, Mihai CM, Bobiş O (2011) Chemical composition and antimicrobial activity of royal jelly-review. Sci Pap Anim Sci Biotechnol 44:67–72

Bearth A, Cousin ME, Siegrist M (2014) The consumer's perception of artificial food additives: influences on acceptance, risk and benefit perceptions. Food Qual Prefer 38:14–23. https://doi.org/10.1016/j.foodqual.2014.05.008

Beauchamp C, Fridovich I (1971) Superoxide dismutase: improved assays and an assay applicable to acrylamide gels. Anal Biochem 44:276–287. https://doi.org/10.1016/0003-2697(71)90370-8

Beers RF, Sizer IW (1952) Colorimetric method for estimation of catalase. J Biol Chem 195:133–139

Bhat SA, Cui G, Li F, Vig AP (2019) Biomonitoring of genotoxicity of industrial wastes using plant bioassays. Bioresour Technol Rep 6:207–216. https://doi.org/10.1016/j.biteb.2019.03.005

Bonciu E, Firbas P, Fontanetti CS, Wusheng J, Karaismailoğlu MC, Liu D, Menicucci F, Pesnya DS, Popescu A, Romanovsky AV, Schiff S, Joanna S, de Souze CP, Stivastava A, Sultan A, Papini A (2018) An evaluation for the standardization of the Allium cepa test as cytotoxicity and genotoxicity assay. Caryologia 71:191–209. https://doi.org/10.1080/00087114.2018.1503496

Burdock GA (1997) Encyclopedia of food and color additives, vol 3. CRC Press, Florida, pp 2527–2528

Bystrzejewska-Piotrowska G, Urban PL (2004) Accumulation and translocation of cesium-137 in onion plants (Allium cepa). Environ Exp Bot 51:3–7. https://doi.org/10.1016/S0098-8472(03)00039-X

Calvo-Flores FG, Isac-García J, Dobado JA (2018) Emerging pollutants: origin, structure, and properties. Wiley, Weinheim, pp 238–250

Carlberg I, Mannervik B (1975) Purification and characterization of the flavoenzyme glutathione reductase from rat liver. J Biol Chem 250:5475–5480

Chakraborty R, Mukherjee AK, Mukherjee A (2009) Evaluation of genotoxicity of coal fly ash in Allium cepa root cells by combining comet assay with the Allium test. Environ Monit Assess 153:351–357. https://doi.org/10.1007/s10661-008-0361-z

Channarayappa C, Biradar DP (2018) Abiotic Stress. In: Channarayappa C, Biradar DP (eds) Soil basics, management and rhizosphere engineering for sustainable agriculture. CRC Press, London, pp 609–647. https://doi.org/10.1201/9781351044271

Cihan YB, Ozturk A, Gokalp SS (2013) Protective role of royal jelly against radiation-induced oxidative stress in rats. Int J Hematol Oncol 29:79–87. https://doi.org/10.4999/uhod.11016

Clipley JR (2020) Sodium benzoat and benzoic acid. In: Davidson PM, Taylor TM, David JR (eds) Antimicrobials in food. CRC Press, London, pp 41–88

Croom E (2012) Metabolism of xenobiotics of human environments. In: Hongson E (ed) Progress in molecular biology and translational science. Academic Press, California, pp 31–88

Çavuşoğlu K, Yapar K, Yalçin E (2009) Royal jelly (honey bee) is a potential antioxidant against cadmium-induced genotoxicity and oxidative stress in albino mice. J Med Food 12:1286-1292. https://doi.org/10.1089/jmf.2008.0203

Çavuşoğlu D, Tabur S, Çavuşoğlu K (2017) Physiological and cytogenetical effects of royal jelly (honey bee) in Allium cepa L. seeds exposed to salinity. Cytologia 82:115–121. https://doi.org/10.1508/cytologia.82.115

Çıldır DS, Liman R (2020) Cytogenetic and genotoxic assessment in Allium cepa exposed to imazalil fungicide. Environ Sci Pollut Res 27:20335–20343. https://doi.org/10.1007/s11356-020-08553-2

EFSA (2016) EFSA Panel on Food Additives and Nutrient Sources (ANS) Scientific opinion on the re-evaluation of benzoic acid (E 210), sodium benzoate (E 211), potassium benzoate (E 212) and calcium benzoate (E 213) as food additives. EFSA J 14:4433. https://doi.org/10.2903/j.efsa.2016.4433

Esimbekova EN, Asanova AA, Deeva AA, Kratasyuk VA (2017) Inhibition effect of food preservatives on endoproteinases. Food Chem 235:294–297. https://doi.org/10.1016/j.foodchem.2017.05.059

Fenech M, Chang WP, Kirsch-Volders M, Holland N, Bonassi S, Zeiger E (2003) HUMN project: detailed description of the scoring criteria for the cytokinesis-block micronucleus assay using isolated human lymphocyte cultures. Mutat Res 534:65–75. https://doi.org/10.1016/S1383-5718(02)00249-8

Fenech M, Knasmueller S, Bolognesi C, Bonassi S, Holland N, Migliore L, Palitti F, Natarajan AT, Kirsch-Volders M (2016) Molecular mechanisms by which in vivo exposure to exogenous chemical genotoxic agents can lead to micronucleus formation in lymphocytes in vivo and ex vivo in humans. Mutat Res Rev Mutat Res 770:12–25. https://doi.org/10.1016/j.mrrev.2016.04.008

Fioresi VS, de Cássia Ribeiro Vieira B, de Campos JMS, da Silva ST (2020) Cytogenotoxic activity of the pesticides imidacloprid and iprodione on Allium cepa root meristem. Environ Sci Pollut Res 27:28066–28076. https://doi.org/10.1007/s11356-020-09201-5

Galaly SR, Abdella EM, Mohammed HM (2014) Effects of royal jelly on genotoxicity and nephrotoxicity induced by valproic acid in albino mice. Beni-Suef Univ J Basic Appl Sci 3:1–15. https://doi.org/10.1016/j.bjbas.2014.02.001

Gaur H, Purushothaman S, Pullaguri N, Bhargava Y, Bhargava A (2018) Sodium benzoate induced developmental defects, oxidative stress and anxiety-like behaviour in zebrafish larva. Biochem Biophys Res Commun 502:364–369. https://doi.org/10.1016/j.bbrc.2018.05.171

Grant WF (1982) Chromosome aberration assays in Allium: a report of the US Environmental Protection Agency gene-tox program. Mutat Res 99:273–291. https://doi.org/10.1016/0165-1110(82)90046-X

Gu H, Song IB, Han HJ, Lee NY, Cha JY, Son YK, Kwon J (2018) Antioxidant activity of royal jelly hydrolysates obtained by enzymatic treatment. Korean J Food Sci Anim Resour 38:135–142. https://doi.org/10.5851/kosfa.2018.38.1.135

Guex N, Peitsch MC (2005) SWISS-MODEL and the Swiss-Pdb Viewer: an environment for comparative protein modeling. Electrophoresis 18:2714–2723. https://doi.org/10.1002/elps.1150181505

Isidorov VA, Czyżewska U, Isidorova AG, Bakier S (2009) Gas chromatographic and mass spectrometric characterization of the organic acids extracted from some preparations containing lyophilized royal jelly. J Chromatogr B 877:3776–3780. https://doi.org/10.1016/j.jchromb.2009.09.016

Jenkhetkan W, Thitiorul S, Jansom C, Ratanavalachai T (2018) Genoprotective effects of thai royal jelly against doxorubicin in human lymphocytes in vitro. Nat Prod Commun 13:79–84. https://doi.org/10.1177/1934578X1801300124

Khoshnoud MJ, Siavashpour A, Bakhshizadeh M, Rashedinia M (2018) Effects of sodium benzoate, a commonly used food preservative, on learning, memory, and oxidative stress in brain of mice. J Biochem Mol Toxicol 32:1–7. https://doi.org/10.1002/jbt.22022

Końca K, Lankoff A, Banasik A, Lisowska H, Kuszewski T, Góźdź S, Koza Z, Wojcik A (2003) A cross-platform public domain PC image-analysis program for the comet assay. Mutat Res 534:15–20. https://doi.org/10.1016/s1383-5718(02)00251-6

Kumar G, Pandey A (2015) Genotoxic and mito-depressive effects of food preservatives on root meristems of barley (Hordeum vulgare L.). Chromosome Bot 10:51–60. https://doi.org/10.3199/iscb.10.51

Lennerz BS, Vafai SB, Delaney NF, Clish AB, Deik AA, Pierce KA, Ludwig DS, Mootha VK (2015) Effect of sodium benzoate, a widely used food preservative, on glucose homeostasis and metabolic profiles in humans. Mol Genet Metab 114:73–79. https://doi.org/10.1016/j.ymgme.2014.11.010

Lestari B, Novitasari D, Putri H, Haryanti S, Sasmito E, Meiyanto E (2017) Evaluation of the genotoxicity of three food additives using CHO-K1 Cells under in vitro micronucleus flow cytometry assay. Indones J Canc Chemoprev 8:74–80

Liu D, Jiang W, Li M (1992) Effects of trivalent and hexavalent chromium on root growth and cell division of Allium cepa. Hereditas 117:23–29. https://doi.org/10.1111/j.1601-5223.1992.tb00003.x

Madkour LH (2020) Reactive oxygen species (ROS), nanoparticles, and endoplasmic reticulum (er) stress-induced cell death mechanisms. Academic Press, California, pp 186–187

Makoto H (2007) In vivo rodent micronucleus assay. In: Obe G (ed) Chromosomal alterations: methods, results and importance in human health. Springer-Verlag, Heidelberg, pp 257–270

Manas GE, Najafi G (2017) Protective effects of royal jelly on the histomorphologic, oxidative stress and sperm parameters in ofloxacin treated rat. Comp Clin Pathol 26:1111–1115. https://doi.org/10.1007/s00580-017-2494-3

Masood F, Anjum R, Ahmad M, Malik A (2012) Methods for genotoxicity testing of environmental pollutants. In: Malik A, Grohhmann E (eds) Environmental protection strategies for sustainable development. Springer, Dordrecht, pp 229–260. https://doi.org/10.1007/978-94-007-1591-2_7

Moschetto FA, Lopes MF, Silva BP, Neto MCL (2019) Sodium benzoate inhibits germination, establishment and development of rice plants. Theor Exp Plant Physiol 31:377–385. https://doi.org/10.1007/s40626-019-00151-z

Najafi G, Nejati V, Shalizar Jalali A, Zahmatkesh E (2014) Protective role of royal jelly in oxymetholone-induced oxidative injury in mouse testis. Iran J Toxicol 8:1073–1080

Nakajima Y, Tsuruma K, Shimazawa M, Mishima S, Hara H (2009) Comparison of bee products based on assays of antioxidant capacities. BMC Complement Altern Med 9:4. https://doi.org/10.1186/1472-6882-9-4

O'Boyle NM, Banck M, James CA, Morley C, Vandermeersch T, Hutchison GR (2011) Open Babel: an open chemical toolbox. J Cheminform 3:33. https://doi.org/10.1186/1758-2946-3-33

Oladokun EI, Sogbanmu TO, Anikwe JC (2020) Sublethal concentrations of dichlorvos and paraquat induce genotoxic and histological effects in the Clarias gariepinus. Environ Anal Health Toxicol 35:2020013. https://doi.org/10.5620/eaht.2020013

Onyemaobi OI, Williams GO, Adekoya KO (2012) Cytogenetic effects of two food preservatives, sodium metabisulphate and sodium benzoate on root tips of Allium cepa Linn. IFE J Sci 14:155–165

Park MJ, Kim BY, Park HG, Deng Y, Yoon HJ, Choi YS, Lee KS, Jin BR (2019) Major royal jelly protein 2 acts as an antimicrobial agent and antioxidant in royal jelly. J Asia Pac Entomol 22:684–689. https://doi.org/10.1016/j.aspen.2019.05.003

Pongsavee M (2015) Effect of sodium benzoate preservative on micronucleus induction, chromosome break, and Ala40Thr superoxide dismutase gene mutation in lymphocytes. Biomed Res Int 2015:1–5. https://doi.org/10.1155/2015/103512

Praveen A, Gupta M (2018) Nitric oxide confronts arsenic stimulated oxidative stress and root architecture through distinct gene expression of auxin transporters, nutrient related genes and modulates biochemical responses in Oryza sativa L. Environ Pollut 240:950–962. https://doi.org/10.1016/j.envpol.2018.04.096

Purich DL (2010) Enzyme kinetics: catalysis and control: a reference of theory and best-practice methods. Elsevier, California, pp 60–61

Qiu W, Chen X, Tian Y, Wu D, Du M, Wang S (2020) Protection against oxidative stress and anti-aging effect in Drosophila of royal jelly-collagen peptide. Food Chem Toxicol 135:110881. https://doi.org/10.1016/j.fct.2019.110881

Ramadan MF, Al-Ghamdi A (2012) Bioactive compounds and health-promoting properties of royal jelly: a review. J Funct Foods 4:39–52. https://doi.org/10.1016/j.jff.2011.12.007

Rekha K, Dharman AK (2011) Mitotic aberrations induced by sodium benzoate: a food additive in Allium cepa L. Plant Arch 11:945–947

Rodrigues GZP, Machado AB, Finkler M, Berleze DB, Gehlen G (2020) Environmental assessment of luiz Rau Stream (Brazil) utilizing Allium cepa test. Ci e Nat 42:76. https://doi.org/10.5902/2179460X41818

Saad B, Bari MF, Saleh MI, Ahmad K, Talib MKM (2005) Simultaneous determination of preservatives (benzoic acid, sorbic acid, methylparaben and propylparaben) in foodstuffs using high-performance liquid chromatography. J Chromatogr A 1073:393–397. https://doi.org/10.1016/j.chroma.2004.10.105

Saatci C, Erdem Y, Bayramov R, Akalın H, Tascioglu N, Ozkul Y (2016) Effect of sodium benzoate on DNA breakage, micronucleus formation and mitotic index in peripheral blood of pregnant rats and their newborns. Biotechnol Biotechnol Equip 30:1179–1183. https://doi.org/10.1080/13102818.2016.1224979

Saxena PN, Chauhan LKS, Gupta SK (2005) Cytogenetic effects of commercial formulation of cypermethrin in root meristem cells of Allium sativum: spectroscopic basis of chromosome damage. Toxicology 216:244–252. https://doi.org/10.1016/j.tox.2005.08.008

Shahmohammadi M, Javadi M, Nassiri-Asl M (2016) An overview on the effects of sodium benzoate as a preservative in food products. Biotechnol Health Sci 3:7–11. https://doi.org/10.17795/bhs-35084

Staykova TA, Ivanova EN, Velcheva IG (2005) Cytogenetic effect of heavy metal and cyanide in contamined waters from the region of Southwest Bulgaria. J Mol Cell Biol 4:41–46

Stocker A (2003) Isolation and characterisation of substances from royal jelly. Technische Universität München, Munich, pp 1–202

Sugiyama T, Takahashi K, Mori H (2012) Royal jelly acid, 10-hydroxy-trans-2-decenoic acid, as a modulator of the innate immune responses. Endocr Metab Immune Disord Drug Targets 12:368–376. https://doi.org/10.2174/187153012803832530

Şahin N, Pirinc B, Türkoğlu Ş (2015) In vivo genotoxicity assessment of some food preservatives in Drosophila melanogaster with the comet assay. Fresenius Environ Bull 24:2138–2145

Tohamy HG, El-Karim DRG, El-Sayed YS (2019) Attenuation potentials of royal jelly against hydroxyurea-induced infertility through inhibiting oxidation and release of pro-inflammatory cytokines in male rats. Environ Sci Pollut Res 26:21524–21534. https://doi.org/10.1007/s11356-019-05521-3

Trott O, Olson AJ (2010) AutoDock Vina: improving the speed and accuracy of docking with a new scoring function, efficient optimization, and multithreading. J Comput Chem 31:455–461. https://doi.org/10.1002/jcc.21334

Turkez H, Aydın E (2013) Anti-genotoxic role of eicosapentaenoic acid against imazalil-induced DNA damage in vitro. Toxicol Ind Health 29:584–590. https://doi.org/10.1177/0748233711433943

Türkmen Z, Çavuşoğlu K, Çavuşoğlu K, Yapar K, Yalçin E (2009) Protective role of royal jelly (honeybee) on genotoxicity and lipid peroxidation, induced by petroleum wastewater, in Allium cepa L. root tips. Environ Technol 30:1205–1214. https://doi.org/10.1080/09593330903179757

Türkoğlu Ş (2007) Genotoxicity of five food preservatives tested on root tips of Allium cepa L. Mutat Res Genet Toxicol Environ Mutagen 626:4–14. https://doi.org/10.1016/j.mrgentox.2006.07.006

Ünyayar S, Celik A, Çekiç FÖ, Gözel A (2006) Cadmium-induced genotoxicity, cytotoxicity and lipid peroxidation in Allium sativum and Vicia faba. Mutagenesis 21:77–81. https://doi.org/10.1093/mutage/gel001

Vicentini VEP, Camparoto ML, Teixeira RO, Mantovani MS (2001) Averrhoa carambola L., Syzygium cumini (L.) Skeels and Cissus sicyoides L.: medicinal herbal tea effects on vegetal and test systems. Acta Sci Biol Sci 23:593–598

Waykar BB, Alqadhi YA (2020) Protective role of royal jelly and honey against cisplatin induced sperm function parameters in male rats. Indian J Public Health Res Dev 11:153–158

Xue X, Wu L, Wang K (2017) Chemical composition of royal jelly. In: Alvarez-Suarez JM (ed) Bee products-chemical and biological properties. Springer, Cham, pp 181–190

Yadav A, Kumar A, Das M, Tripathi A (2016) Sodium benzoate, a food preservative, affects the functional and activation status of splenocytes at non cytotoxic dose. Food Chem Toxicol 88:40–47. https://doi.org/10.1016/j.fct.2015.12.016

Yetuk G, Pandir D, Bas H (2014) Protective role of catechin and quercetin in sodium benzoate-induced lipid peroxidation and the antioxidant system in human erythrocytes in vitro. Sci World J 2014:1–6. https://doi.org/10.1155/2014/874824

Yonekura K, Maki-Yonekura S (2016) Refinement of cryo-EM structures using scattering factors of charged atoms. J Appl Crystallogr 49:1517–1523. https://doi.org/10.1107/S1600576716011274

Yu J, Zhou CZ (2007) Crystal structure of glutathione reductase Glr1 from the yeast Saccharomyces cerevisiae. Proteins 68:972–979. https://doi.org/10.1002/prot.21354

Zahmatkesh E, Najafi G, Nejati V, Heidari R (2014) Protective effect of royal jelly on the sperm parameters and testosterone level and lipid peroxidation in adult mice treated with oxymetholone. Avicenna J Phytomed 4:43–52

Zengin N, Yüzbaşıoğlu D, Ünal F, Yılmaz S, Aksoy H (2011) The evaluation of the genotoxicity of two food preservatives: sodium benzoate and potassium benzoate. Food Chem Toxicol 49:763–769. https://doi.org/10.1016/j.fct.2010.11.040
Ethics declarations
Ethics approval and consent to participate
Not applicable.
Consent for publication
Not applicable.
Competing interests
The author declares no conflicts of interest.
Additional information
Publisher's note
Springer Nature remains neutral with regard to jurisdictional claims in published maps and institutional affiliations.
Responsible Editor: Lotfi Aleya
About this article
Cite this article
Acar, A. Therapeutic effects of royal jelly against sodium benzoate–induced toxicity: cytotoxic, genotoxic, and biochemical assessment. Environ Sci Pollut Res (2021). https://doi.org/10.1007/s11356-021-13172-6
Received:

Accepted:

Published:
Keywords
Sodium benzoate

Micronucleus

Comet assay

Chromosomal abnormalities

Molecular docking

Lipid peroxidation

Antioxidant enzymes