Abstract
The present study entails the phytoremediation potential of different bamboo species on 5-year-old FA-dumped site near Koradi thermal power plant of Nagpur, Maharashtra, India. The selected FA-dumped site was treated with farmyard manure, press mud, and bio fertilizer followed by plantation of six promising species of bamboo namely Bambusa balcooa Roxb., Dendrocalamus stocksii (Munro.) M. Kumar, Remesh and Unnikrishnan, Bambusa bambos (L.) Voss, Bambusa wamin E.G. Camus, Bambusa vulgaris var. striata (Lodd. ex Lindl.) Gamble, and Bambusa vulgaris var. vittata Riviere and Riviere. The experimental results indicated that the organic input in the FA-dumped site nourished the soil by improving its physico-chemical, and biological characteristics. The results revealed the contamination of the site with different trace elements in varied quantity including Cr (89.29 mg kg−1), Zn (84.77 mg kg−1), Ni (28.84 mg kg−1), Cu (22.91 mg kg−1), Li (19.65 mg kg−1), Pb (13.47 mg kg−1), and Cd (2.35 mg kg−1). A drastic reduction in concentration of heavy metals in FA was observed after 1 year of bamboo plantation as compared to the initial condition. The results showed that bamboo species are good excluders of Ba, Co, Cr, Li, Ni, Mn, and Zn, whereas they are good accumulators of Cd, Pb, and Cu. The values of biochemical parameters, such as pH, total chlorophyll, ascorbic acid (AA), and relative water content of all the bamboo leaves ranged from 5.11–5.70, 1.56-6.33 mg g−1, 0.16-0.19 mg g−1, and 60.23–76.68%, respectively. It is thereby concluded that the bamboo plantation with biofertilizers and organic amendments may indicate adaptive response to environmental pollution on FA-dumped site.
Access options
Buy single article
Instant access to the full article PDF.
US$ 39.95
Tax calculation will be finalised during checkout.
Subscribe to journal
Immediate online access to all issues from 2019. Subscription will auto renew annually.
US$ 79
Tax calculation will be finalised during checkout.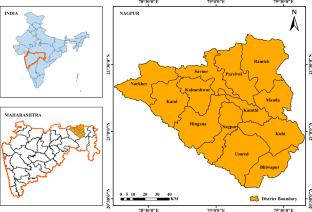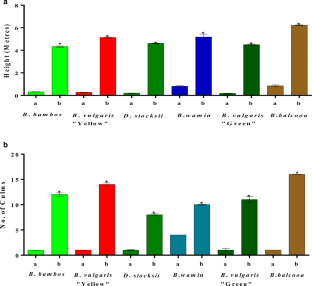 Abbreviations
FA:

Fly ash

BCF:

Bioconcentration factor

TF:

Translocation factor

TPPs:

Thermal power plants

VAM:

Vesicular arbuscular mycorrhiza

AA:

Ascorbic acid

TCS:

Total carbon sequestration

MTs:

Million tonnes
References
Adriano DC, Page AL, Elseewi AA, Chang AC, Straughan I (1980) Utilization and disposal of fly ash and other coal residues in terrestrial ecosystems: a review. J Environ Qual 9(3):333–344. https://doi.org/10.2134/jeq1980.00472425000900030001x

Alam J, Akhtar MN (2011) Fly ash utilization in different sectors in Indian scenario. Int J Emerg Trends Eng Develop 1(1):1–14

Alamri SA, Siddiqui MH, Al-Khaishany MYY, Khan MN, Ali HM, Alaraidh IA, Alsahli AA, Al-Rabiah AH, Mateen M (2018) Ascorbic acid improves the tolerance of wheat plants to lead toxicity. J Plant Interact 13(1):409–419. https://doi.org/10.1080/17429145.2018.1491067

Arunachalam A, Arunachalam K (2002) Evaluation of bamboos in eco-restoration of 'jhum' fallows in Arunachal Pradesh: ground vegetation, soil and microbial biomass. For Ecol Manag 159:231–239. https://doi.org/10.1016/S0378-1127(01)00435-2

Azeez MA, Orege JI (2018) Bamboo, its chemical modification and products. Bamboo-Curr Future Prospects. https://doi.org/10.5772/intechopen.76359

Babu AG, Reddy MS (2011) Diversity of arbuscular mycorrhizal fungi associated with plants growing in fly ash pond and their potential role in ecological restoration. Curr Microbiol 63(3):273. https://doi.org/10.1007/s00284-011-9974-5

Bakar RA, Darus SZ, Kulaseharan S, Jamaluddin N (2011) Effects of ten-year application of empty fruit bunches in an oil palm plantation on soil chemical properties. Nutr Cycl Agroecosyst 89(3):341–349. https://doi.org/10.1007/s10705-010-9398-9

Banerjee S, Gothalwal R, Sahu PK, Sao S (2015) Microbial observation in bioaccumulation of heavy metals from the ash dyke of thermal power plants of Chhattisgarh, India. Adv Biosci Biotechnol 6(02):131. https://doi.org/10.4236/abb.2015.62013

Belyaeva NO, Haynes JR (2012) Comparison of the effects of conventional organic amendments and biochar on the chemical, physical and microbial properties of coal fly ash as a plant growth medium. Environ Earth Sci 66:1987–1997. https://doi.org/10.1007/s12665-011-1424-y

Ben-David A, Davidson CE (2014) Estimation method for serial dilution experiments. J Microbiol Methods 107:214–221. https://doi.org/10.1016/j.mimet.2014.08.023

Bian F, Zhong Z, Zhang X, Yang C, Gai X (2019) Bamboo–an untapped plant resource for the phytoremediation of heavy metal contaminated soils. Chemosphere 246:125750. https://doi.org/10.1016/j.chemosphere.2019.125750

Boechat CL, Pistoia VC, Gianelo C, de Oliveira Camargo FA (2016) Accumulation and translocation of heavy metal by spontaneous plants growing on multi-metal-contaminated site in the Southeast of Rio Grande do Sul state, Brazil. Environ Sci Pollut Res 23(3):2371–2380. https://doi.org/10.1007/s11356-015-5342-5

Cardoso EJBN, Vasconcellos RLF, Bini D, Miyauchi MYH, Santos CAD, Alves PRL, Nogueira MA (2013) Soil health: looking for suitable indicators. What should be considered to assess the effects of use and management on soil health? Sci Agric 70(4):274–289. https://doi.org/10.1590/s0102-90162013000400009

Central Electrical Authority (CEA) (2019) Report on fly ash generation at coal/lignite based thermal power stations and its utilization in the country for 1st half of the year 2018-19, New Delhi. https://www.cea.nic.in/reports/others/thermal/tcd/flyash_201819-firsthalf.pdf

Chakraborty R, Mukherjee A (2009) Mutagenicity and genotoxicity of coal fly ash water leachate. Ecotoxicol Environ Saf 72(3):838–842. https://doi.org/10.1016/j.ecoenv.2008.09.023

Chua J, Banua JM, Arcilla I, Orbecido A, de Castro ME, Deocaris C, Madrazo C, Ledesma N, Belo L (2019) Phytoremediation potential and copper uptake kinetics of Philippine bamboo species in copper contaminated substrate. Heliyon 5(9):e02440. https://doi.org/10.1016/j.heliyon.2019.e02440

Das S, Prasad P (2010) Seasonal variation in air pollution tolerance indices and selection of plant species for industrial areas of Rourkela. Indian J Environ Prot 30(12):978–988

Desh R (1989) Experience in waste land development: a case study. In: Mathur AN, Rathore NS (eds) Renewable energy and environment. Proceedings of the International Solar Energy Convention. Udaipur, India. Himanshu Publications, Udaipur, pp 139–143

Dura DB, Hiura H (2006) Expansion characteristics of bamboo stand and sediment disaster in South Western Japan. Pak J Biol Sci 9(4):622–631 https://scialert.net/abstract/?doi=pjbs.2006.622.631

Eid EM, Shaltout KH (2016) Bioaccumulation and translocation of heavy metals by nine native plant species grown at a sewage sludge dump site. Int J Phytoremediat 18:1075–1085. https://doi.org/10.1080/15226514.2016.1183578

Emamverdian A, Ding Y, Mokhberdoran F, Xie Y (2018) Growth responses and photosynthetic indices of bamboo plant (Indocalamus latifolius) under heavy metal stress. Sci World J. https://doi.org/10.1155/2018/1219364

Freibauer A (2003) Regionalized inventory of biogenic greenhouse gas emissions from European agriculture. Eur J Agron 19(2):135–160. https://doi.org/10.1016/S1161-0301(02)00020-5

Gajić G, Djurdjević L, Kostić O, Jarić S, Mitrović M, Pavlović P (2018) Ecological potential of plants for phytoremediation and ecorestoration of fly ash deposits and mine wastes. Frontiers Environ Sci 13-6:124. https://doi.org/10.3389/fenvs.2018.00124

Gajić G, Mitrović M, Pavlovic P (2019) Ecorestoration of fly ash deposits by native plant species at thermal power stations in Serbia. Phyto Manag Polluted Sites:113–177. https://doi.org/10.1016/B978-0-12-813912-7.00004-1

George J, Masto RE, Ram LC, Das TB, Rout TK, Mohan M (2015) Human exposure risks for metals in soil near a coal-fired power-generating plant. Arch Environ Contam Toxicol 68:451–461. https://doi.org/10.1007/s00244-014-0111-x

Gerhardt KE, Huang XD, Glick BR, Greenberg BM (2009) Phytoremediation and rhizoremediation of organic soil contaminants: potential and challenges. Plant Sci 176(1):20–30. https://doi.org/10.1016/j.plantsci.2008.09.014

Hasanuzzaman M, Hossain MA, da Silva JAT, Fujita M (2012) Plant response and tolerance to abiotic oxidative stress: antioxidant defense is a key factor. In: Venkateswarlu B, Shanker A, Shanker C, Maheswari M (eds) Crop stress and its management: perspectives and strategies. Springer, Dordrecht, pp 262–315. https://doi.org/10.1007/978-94-007-2220-0_8

Hogarth NJ, Belcher B (2013) The contribution of bamboo to household income and rural livelihoods in a poor and mountainous county in Guangxi, China. Int For Rev 15(1):71–81. https://doi.org/10.1505/146554813805927237

Hu Y, Zhang P, Li J, Chen D (2015) Stabilization and separation of heavy metals in incineration fly ash during the hydrothermal treatment process. J Hazard Mater 299:149–157. https://doi.org/10.1016/j.jhazmat.2015.06.002

Intergovernmental Panel on Climate Change (IPCC) (2003), Penman J, Kruger D, Galbally IE, Hiraishi T, Nyenzi B, Emmanuel S, Buendia L, Hoppaus R, Martinsen T, Meijer J, Miwa K (2000) Good practice guidance and uncertainty management in national greenhouse gas inventories. Institute for Global Environmental Strategies, Japan

Jackson ML (1967) Soil chemical analysis. Prentice Hall of India Pvt. Ltd, New Delhi

Jackson ML (1973) Soil chemical analysis. Prentice Hall of India Pvt Ltd, New Delhi

Jambhulkar HP, Juwarkar AA (2009) Assessment of bioaccumulation of heavy metals by different plant species grown on fly ash dump. Ecotoxicol Environ Saf 72(4):1122–1128. https://doi.org/10.1016/j.ecoenv.2008.11.002

Juwarkar AA, Jambhulkar HP (2008) Restoration of fly ash dump through biological interventions. Environ Monit Assess 139:355–365. https://doi.org/10.1007/s10661-007-9842-8

Kabata-Pendias A (2011) Trace elements in soils and plants. CRC Press, Boca Raton

Khan A, Khan S, Khan MA, Qamar Z, Waqas M (2015) The uptake and bioaccumulation of heavy metals by food plants, their effects on plants nutrients, and associated health risk: a review. Environ Sci Pollut Res 22(18):13772–13799. https://doi.org/10.1007/s11356-015-4881-0

Kigomo BN (2007) Guidelines for growing bamboo. KEFRI Guideline Series: No. 4. Kenya Forestry Research Institute, Nairobi

Kisku GC, Kumar V, Sahu P, Kumar P, Kumar N (2018) Characterization of coal fly ash and use of plants growing in ash pond for phytoremediation of metals from contaminated agricultural land. Int J Phytoremediat 20(4):330–337. https://doi.org/10.1080/15226514.2017.1381942

Korner C, Morgan JA, Norby RJ (2007) CO2 fertilization: when, where, how much? In: Canadell JP, Pataki DE, Pitelka LF (eds) Terrestrial ecosystems in a changing world. Springer, Berlin, pp 9–21. https://doi.org/10.1007/978-3-540-32730-1_2

Kumari A, Pandey VC, Rai UN (2013) Feasibility of fern Thelypteris dentata for revegetation of coal fly ash landfills. J Geochem Explor 128:147–152. https://doi.org/10.1016/j.gexplo.2013.02.005

Lessard G, Chouinard A (1980) Bamboo research in Asia. Proceedings of a workshop held in Singapore. IDRC, Ottawa

Liu D, Li S, Islam E, Chen JR, Wu JS, Ye ZQ, Peng DL, Yan WB, Lu KP (2015) Lead accumulation and tolerance of Moso bamboo (Phyllostachys pubescens) seedlings: applications of phytoremediation. J Zhejiang Univ Sci B 16:123–130. https://doi.org/10.1631/jzus.B1400107

Maiti D, Pandey VC (2020) Metal remediation potential of naturally occurring plants growing on barren fly ash dumps. Environ Geochem Health 1-12. https://doi.org/10.1007/s10653-020-00679-z

Maiti D, Prasad B (2017) Studies on colonization of fly ash disposal sites using invasive species and aromatic grasses. J Environ Eng Landsc Manag 25(3):251–263. https://doi.org/10.3846/16486897.2016.1231114

Marsh J, Smith N (2007) New bamboo industries and pro-poor impacts: lessons from China and potential for Mekong countries. International Conference on Managing Forests for Poverty Reduction: Capturing Opportunities in Forest Harvesting and Wood Processing for the Benefit of the Poor, Ho-Chi Minh City

Mendez MO, Maier RM (2008) Phyto stabilization of mine tailings in arid and semiarid environments- an emerging remediation technology. Environ Health Perspect 116:278–283. https://doi.org/10.1289/ehp.10608

Mishra G, Giri K, Panday S, Kumar R, Bisht NS (2014) Bamboo: potential resource for eco-restoration of degraded lands. J Biol Earth Sci 4(2):B130–B136

Munawer ME (2018) Human health and environmental impacts of coal combustion and post-combustion wastes. J Sust Min 17(2):87–96. https://doi.org/10.1016/j.jsm.2017.12.007

Muraje H (2009) Mass Propagation of bamboo and its adaptability to waste water gardens in horticulture. [dissertation] Nairobi. Kenya. Jomo Kenyatta University of Agriculture and Technology. http://hdl.handle.net/123456789/1670

Nath AJ, Lal R, Das AK (2015) Managing woody bamboos for carbon farming and carbon trading. Glob Ecol Conserv 3:654–663. https://doi.org/10.1016/j.gecco.2015.03.002

Neuschutz C, Stoltz E, Greger M (2006) Root penetration of sealing layers made of fly ash and sewage sludge. J Environ Qual 35(4):1260–1268. https://doi.org/10.2134/jeq2005.0229

Nwaogwugwu CJ, Nosiri CI, Uhegbu FO, Okereke SC, Atasie OC (2017) Air pollution tolerance index osome selected medicinal plants around oil-producing Community of Asah, Abia State, Nigeria. Int J Sci Eng Res 8(6):747–754

Olsen SR (1954) Estimation of available phosphorus in soils by extraction with sodium bicarbonate. United States Department of Agriculture, Washington

Pandey VC (2015) Assisted phytoremediation of fly ash dumps through naturally colonized plants. Ecol Eng 82:1–5. https://doi.org/10.1016/j.ecoleng.2015.04.002

Pandey VC (2017) Managing waste dumpsites through energy plantations. In Phytoremediation Potential of Bioenergy Plants (371-386). Springer, Singapore. https://doi.org/10.1007/978-981-10-3084-0_15

Pandey VC, Abhilash PC, Singh N (2009) The Indian perspective of utilizing fly ash in phytoremediation, phyto management and biomass production. J Environ Manag 90(10):2943–2958. https://doi.org/10.1016/j.jenvman.2009.05.001

Pandey VC, Kurothe RS, Rao BK, Kumar G, Parandiyal AK, Singh AK, Kumar A (2012) Economic analysis of bamboo plantation in three major ravine systems of India. Agric Econ Res Rev 25(1):49–59

Pandey VC, Prakash P, Bajpai O, Kumar A, Singh N (2015) Phytodiversity on fly ash deposits: evaluation of naturally colonized species for sustainable phytorestoration. Environ Sci Pollut Res 22(4):2776–2787. https://doi.org/10.1007/s11356-014-3517-0

Pandey SK, Bhattacharya T, Chakraborty S (2016a) Metal phytoremediation potential of naturally growing plants on fly ash dumpsite of Patratu thermal power station, Jharkhand, India. Int J Phytoremediat 18(1):87–93. https://doi.org/10.1080/15226514.2015.1064353

Pandey VC, Sahu N, Behera SK, Singh N (2016b) Carbon sequestration in fly ash dumps: comparative assessment of three plant association. Ecol Eng 95:198–205. https://doi.org/10.1016/j.ecoleng.2016.06.010

Pandey VC, Rai A, Singh L, Singh DP (2020) Understanding the role of litter decomposition in restoration of fly ash ecosystem. Bull Environ Contam Toxicol:1–7. https://doi.org/10.1007/s00128-020-02994-8

Pathak JG, Tandel MB, Amlani MH, Chavda JR, Prajapati DH (2017) Growth evaluation of long internode bamboo species in South Gujarat. J Tree Sci 36(2):40–44. https://doi.org/10.5958/2455-7129.2017.00022.X

Pulford ID, Watson C (2003) Phytoremediation of heavy metal-contaminated land by trees: a review. Environ Int 29:529–540. https://doi.org/10.1016/S0160-4120(02)00152-6

Rai PK, Panda LL, Chutia BM, Singh MM (2013) Comparative assessment of air pollution tolerance index (APTI) in the industrial (Rourkela) and non-industrial area (Aizawl) of India: an ecomanagement approach. African J Environ Sci Tech 8-7(10):944–948. https://doi.org/10.5897/AJEST2013.1532

Ram LC, Jha SK, Tripathi RC, Masto RE, Selvi VA (2008) Remediation of fly ash landfills through plantation. J Bioremediat 18:71–90. https://doi.org/10.1002/rem.20184

Ram N, Singh L, Kumar P (2010) Bamboo plantation diversity and its economic role in North Bihar, India. Nat Sci 8(11):111–115

Ramesh V, Balloli SS, Sharma KL, Ramachandran K, Korwar GR, Ramakrishna YS (2008) Characterization of soil for physical properties under different land use systems. Indian J Dryland Agric Res Dev 23(1):102–109

Rastogi A, Paul VK (2020) A critical review of the potential for fa utilization in construction-specific applications in India. J Environ Res Eng Manag 76(2):65–75. https://doi.org/10.5755/j01.erem.76.2.25166

Reynolds SG (1970) The gravimetric method of soil moisture determination Part IA study of equipment, and methodological problems. J Hydrol 11(3):258–273. https://doi.org/10.1016/0022-1694(70)90066-1

Ribeiro J, Silva TF, Mendonc Filho JG, Flores D (2014) Fly ash from coal combustion—an environmental source of organic compounds. Appl Geochem 44:103–110. https://doi.org/10.1016/j.apgeochem.2013.06.014

Robertson GP, Sollins P, Ellis BG, Lajtha K (1999) Exchangeable ions, pH, and cation exchange capacity. Standard soil methods for long-term ecological research. Oxford University Press, New York, pp 106–114

Robinson B, Green S, Mills T, Clothier B, van der Velde M, Laplane R, Fung L, Deurer M, Hurst S, Thayalakumaran T, van den Dijssel C (2003) Phytoremediation: using plants as biopumps to improve degraded environments. Soil Res 41(3):599–611

Roy M, Roychowdhury R, Mukherjee P (2018) Remediation of fly ash dumpsites through bioenergy crop plantation and generation: a review. Pedosphere 28(4):561–580. https://doi.org/10.1016/S1002-0160(18)60033-5

Saikia P, Pandey VC (2020) Moso bamboo (Phyllostachys edulis (Carrière) J.Houz.)–One of the most valuable bamboo species for phytoremediation. In: Pandey, V.C., Singh, D.P. (Authored book with contributors), Phytoremediation potential of perennial grasses, Elsevier, Amsterdam 245-258.

Sawarkar AD, Shrimankar DD, Kumar A, Kumar A, Singh E, Singh L, Kumar S, Kumar R (2020) Commercial clustering of sustainable bamboo species in India. Ind Crop Prod 154:112693. https://doi.org/10.1016/j.indcrop.2020.112693

Singh L, Soni P (2010) Binding capacity and root penetration of seven species selected for revegetation of uranium tailings at Jaduguda in Jharkhand, India. Curr Sci 99(4):507–513 https://www.jstor.org/stable/24109574

Singh D, Chhonkar PK, Pande RN (1999) Soil organic carbon in "Soil, plant, water Analysis" A methods manual, Indian Agricultural Research Institute, Indian Council of Agricultural Research. New Delhi 1.4(6):19–19

Singh R, Singh DP, Kumar N, Bhargava SK, Barman SC (2010) Accumulation and translocation of heavy metals in soil and plants from fly ash contaminated area. J Environ Biol 31(4):421–430

Singh L, Sridharan S, Thul ST, Kokate P, Kumar P, Kumar S, Kumar R (2020a) Eco-rejuvenation of degraded land by microbe assisted bamboo plantation. Ind Crop Prod 155:112795. https://doi.org/10.1016/j.indcrop.2020.112795

Singh L, Ruprela N, Dafale N, Thul ST (2020b) Variation in endophytic bacterial communities associated with the rhizomes of tropical Bamboos. J of Sust For 1-13. https://doi.org/10.1080/10549811.2020.1745655

Sinha S, Gupta AK (2005) Translocation of metals from fly ash amended soil in the plant of Sesbania cannabina L. Ritz: Effect on antioxidants. Chemosphere 61(8):1204–1214. https://doi.org/10.1016/j.chemosphere.2005.02.063

Soti PG, Jayachandran K, Koptur S, Volin JC (2015) Effect of soil pH on growth, nutrient uptake, and mycorrhizal colonization in exotic invasive Lygodium microphyllum. Plant Ecol 216(7):989–998. https://doi.org/10.1007/s11258-015-0484-6

Srivastava S, Dwivedi AK (2016) Phytoremediation of arsenic using leaves of Bambusa vulgaris (Schrad. ex JC Wendl.) Nakai. Int J Waste Res 6(229):2. https://doi.org/10.4172/2252-5211.1000229

Srivastava V, Ismail SA, Singh P, Singh RP (2015) Urban solid waste management in the developing world with emphasis on India: challenges and opportunities. Rev Environ Sci Biotechnol 14(2):317–337. https://doi.org/10.1007/s11157-014-9352-4

Subbiah BV, Asija GL (1956) A rapid procedure for the determination of available nitrogen in soils. Curr Sci 25:259–260

Swami A, Bhatt D, Joshi PC (2004) Effects of automobile pollution on Sal (Shorea robusta) and Rohini (Mallotus phillipinensis) at Asarori, Dehradun. Himalayan J Environ Zool 18(1):57–61

Thakar BK, Mishra PC (2010) Dust collection potential and air pollution tolerance index of tree vegetation around Vedanta aluminium limited, Jharsuguda. Int Quart J Life Sci 3:603–612

Tiwari RK (2010) Hazardous impact of dust and SPM on leaf area and biochemical constituents of road side dominant plants growing along highways at Varanasi [Dissertation]. http://hdl.handle.net/10603/253510

Tiwari S, Kumari B, Singh SN (2008) Evaluation of metal mobility/immobility in fly ash induced by bacterial strains isolated from the rhizospheric zone of Typha latifolia growing on fly ash dumps. Bioresour Technol 99:1305–1310. https://doi.org/10.1016/j.biortech.2007.02.010

Toth SJ, Prince AL (1949) Estimation of cation-exchange capacity and exchangeable Ca, K, and Na contents of soils by flame photometer techniques. Soil Sci 67(6):439–446

US Environmental Protection Agency (1996) Soil screening guidance: technical background document. USEPA Rep. 540/R-95/128. US Gov. Print Office, Washington, DC

United States Environmental Protection Agency (1998) SW-846 EPA Method 3051A. Microwave-assisted acid digestion of sediments, sludges, soils and oils. Test methods for evaluating solid waste. 3rd Update. US Environmental Protection Agency, Washington, DC

Venkatesh MS, Bhatt BP, Kumar K, Majumdar B, Singh K (2005) Soil properties influenced by some important edible bamboo species in the North Eastern Himalayan region. Indian J Bamboo Rattan 4(3):221–230

Verma SK, Masto RE, Gautam S, Choudhury DP, Ram LC, Maiti SK, Maity S (2015) Investigations on PAHs and trace elements in coal and its combustion residues from a power plant. Fuel 162:138–147. https://doi.org/10.1016/j.fuel.2015.09.005

Viji R, Prasanna PR (2012) Assessment of water holding capacity of major soil series of Lalgudi, Trichy, India. J Environ Res Dev 7(1A):393–398

Were FH, Wafula GA, Wairungu S (2017) Phytoremediation using bamboo to reduce the risk of chromium exposure from a contaminated tannery site in Kenya. J Health Pollut 16:12–25. https://doi.org/10.5696/2156-9614-7.16.12

Whiteside M, Herndon JM (2018) Coal fly ash aerosol: risk factor for lung cancer. J Adv Med Med Res 25(4):1–10. https://doi.org/10.9734/JAMMR/2018/39758

Yadav VK, Fulekar MH (2018) The current scenario of thermal power plants and fly ash: production and utilization with a focus in India. Int J Adv Eng Res Dev 5(4):768–777

Yao ZT, Ji XS, Sarker PK, Tang JH, Ge LQ, Xia MS, Xi YQ (2015) A comprehensive review on the applications of coal fly ash. Earth Sci Rev 141:105–121. https://doi.org/10.1016/j.earscirev.2014.11.016

Yuen JQ, Fung T, Zieyler AD (2017) Carbon stocks in bamboo ecosystems worldwide: Estimates and uncertainties. For Ecol Manag 393:113–138. https://doi.org/10.1016/j.foreco.2017.01.017

Zhihua T, Lihua C, Xinxiao Y, Yushan Z (2013) Effect of bamboo plantation on rhizosphere soil enzyme and microbial activities in coastal ecosystem. J Food Agric Environ 11(3 and 4):2333–2338
Acknowledgments
All the authors are grateful to M/S MAHAGENCO Ltd., Koradi, Maharashtra, India and the Director, CSIR-NEERI for facilitating and supporting the activities.
Availability of data and materials
All data generated or analyzed during this study are included in this published article [and its supplementary information files].
Funding
M/S MAHAGENCO Ltd., Koradi, Maharashtra, India
Ethics declarations
Ethics approval and consent to participate
Not applicable
Consent for publication
Not applicable.
Competing interests
The authors declare that they have no competing interests.
Additional information
Publisher's note
Springer Nature remains neutral with regard to jurisdictional claims in published maps and institutional affiliations.
Responsible Editor: Elena Maestri
Supplementary Information
About this article
Cite this article
Kumar, R., Thangaraju, M.M., Kumar, M. et al. Ecological restoration of coal fly ash–dumped area through bamboo plantation. Environ Sci Pollut Res (2021). https://doi.org/10.1007/s11356-021-12995-7
Received:

Accepted:

Published:
Keywords
Bamboo

Bioconcentration factor

Translocation factor

Fly ash dumped site

Heavy metals

Phytoremediation

Total chlorophyll

Ascorbic acid