Abstract
To find maize varieties with both safe production and soil remediation, 11 maize varieties were planted in field soil which was combinedly polluted by cadmium (Cd), arsenic (As), and lead (Pb). The plant growth, accumulation, phytochemical forms, and translocation of Cd, As, and Pb in different tissues were examined. Furthermore, maize varieties with low metal accumulation in their edible parts but high accumulation in other parts were selected as remediation candidates and pollution-safe varieties. The results showed that the growth of varieties Yayu69, Longhuang2502, and Shennongyu10 were the least affected by heavy metals. The concentrations of Cd, As, and Pb in all of the tested maize grains met the national feed hygiene standards, and the grain concentrations of the three metals in Yayu69, Shengnongyu10, and Yunrui62 all met the national food safety standards. According to the extraction efficiency of Cd, As, and Pb and heavy metal concentrations in grains, four types of maize were classified as follows: (1) the first category was suitable for both soil remediation and safe production, including the varieties Yayu69 (Cd, Pb), Jinyi418 (As, Cd), and Shengnongyu10 (Pb); (2) the second category had a high concentration of metals in edible part but did not exceed the limiting value in national feed hygiene standards, and the metal extraction efficiency was also high, including Beiyu1521 (Cd) and Longhuang2502 (Cd, As, Pb); (3) the third category included heavy metal exclusion varieties with low metals accumulation, such as Yayu749 (Cd), Yunrui62 (As, Pb), and Yunrui8 (As); and (4) the fourth type covered risk maize varieties with food safety risks and unsuitable cultivation at sites polluted with toxic metals, including Chuangui1586 (Pb) and Enyu69 (As). The variety Yayu69 (a Cd/Pb low accumulator in grain) contained a low percentage of inorganic (FE) and water-soluble (FW) Cd (4%) and Pb (6%) in roots, respectively, but the percentage of FE and FW Cd and Pb in the variety Beiyu1521 (a Cd/Pb high accumulator in grain) was up to 29% and 13%. Our results provided a new perspective in applying maize varieties with different metal-accumulating ability in their different parts to achieve the remediation of metal-polluted soil and the sustainable development of agricultural production.
Access options
Buy single article
Instant access to the full article PDF.
US$ 39.95
Tax calculation will be finalised during checkout.
Subscribe to journal
Immediate online access to all issues from 2019. Subscription will auto renew annually.
US$ 79
Tax calculation will be finalised during checkout.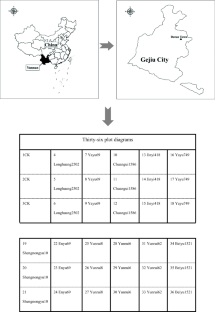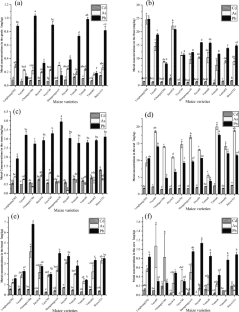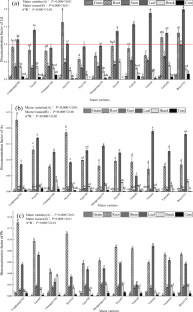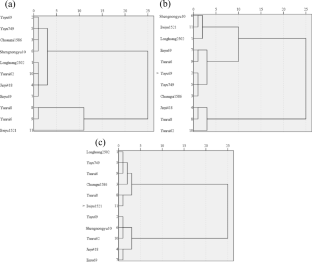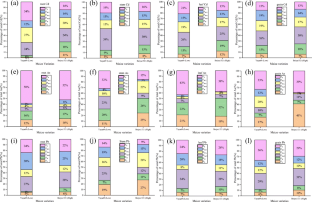 References
Akhtar T, Zia-Ur-Rehman M, Naeem A, Nawaz R, Ali S, Murtaza G, Maqsood MA, Azhar M, Khalid H, Rizwan M (2017) Photosynthesis and growth response of maize (Zea mays L.) hybrids exposed to cadmium stress. Environ Sci Pollut Res 24(6):5521–5529. https://doi.org/10.1007/s11356-016-8246-0

Anjum SA, Tanveer M, Hussain S, Shahzad B, Ashraf U, Fahad S, Hassan W, Jan S, Khan L, Saleem MF, Bajwa AA, Wang LC, Mahmood A, Samad RA, Tung S (2016) Osmoregulation and antioxidant production in maize under combined cadmium and arsenic stress. Environ Sci Pollut R 23(12):11864–11875. https://doi.org/10.1007/s11356-016-6382-1

Artiushenko T, Syshchykov D, Gryshko V, Čiamporová M, Fiala R, Repka V, Martinka M, Pavlovkin J (2014) Metal uptake, antioxidant status and membrane potential in maize roots exposed to cadmium and nickel. Biologia 69:1142–1147. https://doi.org/10.2478/s11756-014-0414-4

Baig JA, Kazi TG, Shah AQ, Arain MB, Afrid AI, Khan S, Kandhro GA, Naeemullah SAS (2010) Evaluating the accumulation of As in maize (Zea mays L.) plants from its growing media by cloud point extraction. Food Chem Toxicol 48(11):3051–3057. https://doi.org/10.1016/j.fct.2010.07.043

Baker AJM (1981) Accumulators and excluders-strategies in the response of plants to heavy metals. J Plant Nutr 3(4):643–654. https://doi.org/10.1080/01904168109362867

Bhattacharya P, Samal AC, Majumdar J, Santra SC (2010) Accumulation of As and its distribution in rice plant (Oryza sativa L.) in Gangetic West Bengal, India. Paddy Water Environ 8(1):63–70. https://doi.org/10.1007/s10333-009-0180-z

Chen TB, Wei CY, Huang ZC, Huang Q, Lu QG, Fan ZL (2002) Arsenic hyperaccumulator Pteris vittata L. and its arsenic accumulation. Sci Bull 47(11):902–905. https://doi.org/10.1360/02tb9202

Chen HY, Teng YG, Lu SJ, Wang YY, Wang JS (2015) Contamination features and health risk of soil heavy metals in China. Sci Total Environ 512-513:143–153. https://doi.org/10.1016/j.scitotenv.2015.01.025

Demim S, Drpuiche N, Aouabed A, Benayad T, Dendene-Badache O, Semsari S (2013) Cadmium and nickel: assessment of the physiological effects and heavy metal removal using a response surface approach by L. gibba. Ecol Eng 61:426–435. https://doi.org/10.1016/j.ecoleng.2013.10.016

Douchiche O, Chaibi W, Morvan C (2012) Cadmium tolerance and accumulation characteristics of mature flax, cv. Hermes: contribution of the basal stem compared to the root. J Hazard Mater 235–236:101–107. https://doi.org/10.1016/j.jhazmat.2012.07.027

EPA (2012) Environmental Protection Agency of U.S. Retrieved 14 de noviembre, 2012. from http://www.epa.gov/iris/subst/0278.htm

FAOSTAT (2004) Food and Agriculture Organization of the United Nations. Retrieved 13 de mayo http://faostat.fao.org/site/613/DesktopDefault.aspx?PageID=613#ancor

Fässler E, Robinson BH, Gupta SK, Schulin R (2010) Uptake and allocation of plant nutrients and Cd in maize, sunflower and tobacco growing on contaminated soil and the effect of soil conditioners under field conditions. Nutr Cycl Agroecosys 87(3):339–352. https://doi.org/10.1007/s10705-009-9342-z

Feng L, Yan HL, Dai CH, Xu WX, Gu FY, Zhang F, Li T, Xian JY, He XQ, Yu YJ, Ma M, Wang F, He ZY (2020) The systematic exploration of cadmium-accumulation characteristics of maize kernel in acidic soil with different pollution levels in China. Sci Total Environ 729:138972. https://doi.org/10.1016/j.scitotenv.2020.138972

Gale F, Jewison M, Hansen J (2014) Prospects for China's corn yield growth and imports. United States Department of Agriculture Economic Research Service, Washington DC

Gorinova N, Nedkovska M, Todorovska E, Simova-Stoilova L, Stoyanova Z, Georgieva K, Demirevska-Kepova K, Atanassov A, Herzig R (2007) Improved phytoaccumulation of Cd by genetically modified tobacco plants (Nicotiana tabacum L.). Physiological and biochemical response of the transformants to cadmium toxicity. Environ Pollut 145:161–170. https://doi.org/10.1016/j.envpol.2006.03.025

Grant CA, Clarke JM, Duguid S, Chaney RL (2008) Selection and breeding of plant cultivars to minimize cadmium accumulation. Sci Total Environ 390(2/3):301–310. https://doi.org/10.1016/j.scitotenv.2007.10.038

He ZL, Yang XE, Stoffella PJ (2005) Trace elements in agroecosystems and impacts on the environment. J Trace Elem Med Bio 19(2-3):125–140. https://doi.org/10.1016/j.jtemb.2005.02.010

Hussain I, Iqbal M, Qurat-Ul-Ain S, Rasheed R, Mahmood S, Perveen A, Wahid A (2012) Cadmium dose and exposure-time dependent alterations in growth and physiology of maize (Zea mays). Int J Agric Biol 14(6):959–964. https://doi.org/10.1021/jf3034804

Jia GK, Liu TS (2011) The toxicity effect of Pb, Cd on maize seedling growth. Industrial Safety and Environmental Protection 37(4):51–56. https://doi.org/10.3969/j.issn.1001-425X.2011.04.021. (in Chinese) 

Jiang HM, Yang JC, Zhang JF (2007) Effects of external phosphorus on the cell ultrastructure and the chlorophyll content of maize under cadmium and zinc stress. Environ Pollut 147(3):750–756. https://doi.org/10.1016/j.envpol.2006.09.006

Jin HJ, Wang HX (2019) Plant absorption and tolerance mechanism to heavy metal cadmium: research progress. Chinese Agricultural Science Bulletin 35(24):52–57 (in Chinese)

Jorge RS, Juan H, Ingrid W, Matus I (2017) Bioabsorption and bioaccumulation of cadmium in the straw and grain of maize (Zea mays L.) in growing soils contaminated with cadmium in different environment. Int J Env Res Pub He 14(11):1399–1414. https://doi.org/10.3390/ijerph14111399

Laureysens I, Blust R, Temmerman LD, Lemmens C, Ceulemans R (2004) Clonal variation in heavy metal accumulation and biomass production in a poplar coppice culture: I. Seasonal variation in leaf, wood and bark concentrations. Environ Pollut 131(3):485–494. https://doi.org/10.1016/j.envpol.2004.02.009

Li YY, Wang HB, Wang HJ, Yin F, Yang XY, Hu YJ (2014) Heavy metal pollution in vegetables grown in the vicinity of a multi-metal mining area in Gejiu, China: total concentrations, speciation analysis, and health risk. Environ Sci Pollut R 21:12569–12582. https://doi.org/10.1007/s11356-014-3188-x

Liang CZ, Xiao HJ, Hu ZQ, Zhang X, Hu J (2018) Uptake, transportation, and accumulation of C-60 fullerene and heavy metal ions (Cu, and Pb) in rice plants grown in an agricultural soil. Environ Pollut 235:330–338. https://doi.org/10.1016/j.envpol.2017.12.062

Liu JG, Zhu QS, Zhang ZZ, Xu JK, Yang JC, Wong MH (2005) Variations in Cd accumulation among rice cultivars and types and the selection of cultivars for reducing Cd in the diet. J Sci Food Agr 85(1):147–153. https://doi.org/10.1002/jsfa.1973

Liu JN, Zhou Q, Sun T, Ma LQ, Wang S (2008) Growth responses of three ornamental plants to Cd and Cd–Pb stress and their metal accumulation characteristics. J Hazard Mater 151(1):261–267. https://doi.org/10.1016/j.jhazmat.2007.08.016

Liu JG, Ma XM, Wang MX, Sun XW (2013) Genotypic differences among rice cultivars in Pb accumulation and translocation and the relation with grain Pb levels. Ecotox Environ Safe 90:35–40. https://doi.org/10.1016/j.ecoenv.2012.12.007

Lu RR, Hu ZH, Zhang QL, Li YQ, Peng CL (2020) The effect of Funneliformis mosseae on the plant growth, Cd translocation and accumulation in the new Cd-hyperaccumulator Sphagneticola calendulacea. Ecotox Environ Safe 203:110988. https://doi.org/10.1016/j.ecoenv.2020.110988

Lukačová-Kuliková Z, Lux A (2010) Silicon influence on maize, Zea mays L., hybrids exposed to cadmium treatment. Bull Environ Contam Toxicol 85:243–250. https://doi.org/10.1007/s00128-010-0046-5

Luo LQ, Chu BB, Liu Y, Wang XF, Xu T, Bo Y (2014) Distribution, origin, and transformation of metal and metalloid pollution in vegetable fields, irrigation water, and aerosols near a Pb-Zn mine. Environ Sci Pollut R 21(13):8242–8260. https://doi.org/10.1007/s11356-014-2744-8

Malčovská SM, Dučaiová Z, Maslaňáková I, Bačkor M (2014) Effect of silicon on growth, photosynthesis, oxidative status and phenolic compounds of maize (Zea mays L.) grown in cadmium excess. Water Air Soil Poll 225(8):2056. https://doi.org/10.1007/s11270-014-2056-0

Nehnevajova E, Herzig R, Federer G, Erismann KH, Schwitzguébel JP (2005) Screening of sunflower cultivars for metal phytoextraction in a contaminated field prior to mutagenesis. Int J Phytoremediat 7(4):337–349. https://doi.org/10.1080/16226510500327210

Oh K, Li T, Cheng HY, He X, Hu XF, Lin Q, Xie YH (2013) A primary study on assessment of phytoremediation potential of biofuel crops in heavy metal contaminated soil. Appl Mech Mater 2301:1135–1138. https://doi.org/10.4028/www.scientific.net/AMM.295-298.1135

Page AL, Miller RH, Keeney DR (1982) Methods of soil analysis Part 2: chemical and microbiological properties, seconded. Madison, Wisconsin, USA

Qiu Q, Wang YT, Yang ZY, Yuan JG (2011) Effects of phosphorus supplied in soil on subcellular distribution and chemical forms of cadmium in two Chinese flowering cabbage (Brassica parachinensis L.) cultivars differing in cadmium accumulation. Food Chem Toxicol 49(9):2260–2267. https://doi.org/10.1016/j.fct.2011.06.024

Rahman Z, Singh VP (2019) The relative impact of toxic heavy metals (THMs) (arsenic (As), cadmium (Cd), chromium (Cr)(VI), mercury (Hg), and lead (Pb)) on the total environment: an overview[J]. Environ Monit Assess 191(7):419–440. https://doi.org/10.1007/s10661-019-7528-7

Ran JW, Ning P, Sun X, Liang DL (2019) Heavy metal pollution characteristics and potential risks of soil and crops in Gejiu, Yunnan. Environmental Monitoring in China 35(5):62–68. https://doi.org/10.19316/j.issn.1002-6002.2019.05.08 (in Chinese)

Rosas-Cstor JM, Guzmán-Mar JL, Hernández-Ramírez A, Garza-González MT, Hinojosa-Reyes L (2014) Arsenic accumulation in maize crop (Zea mays): a review. Sci Total Environ 488-489:176–187. https://doi.org/10.1016/j.scitotenv.2014.04.075

Sarwar N, Imran M, Shaheen MR, Ishaque W, Kamran MA, Matloob A, Rehim A, Hussain S (2017) Phytoremediation strategies for soils contaminated with heavy metals: modifications and future perspectives. Chemosphere 171:710-721. doi: https://doi.org/10.1016/j.chemosphere.2016.12.116

Serna-Saldivar SO, Amaya Guerra CA, Herrera Macias P, Melesio Cuellar JL, Preciado ORE, Arturo D, Terron I, Gricelda VC (2008) Evaluation of the lime-cooking and tortilla making properties of quality protein maize hybrids grown in Mexico. Plant Food Hum Nutr 63:119–125. https://doi.org/10.1007/s11130-008-0080-1

Sun XB, Li YC, Wang N (2005) Comparisons on active chemical form and distribution of lead in wheat and corn. J Agro-Environ Sci 24(4):44–47. https://doi.org/10.3321/j.issn:1672-2043.2005.04.010 (in Chinese)

Tang X, Li Q, Wu M, Lin L, Scholz M (2016) Review of remediation practices regarding Cd-enriched farmland soil with particular reference to China. J Environ Manage 181:646–662. https://doi.org/10.1016/j.jenvman.2016.08.043

Wang X, Liu YG, Zeng GM, Chai LY, Song XC, Min ZY, Xiao X (2008) Subcellular distribution and chemical forms of cadmium in Bechmeria nivea (L.). Gaud. Environ Exp Bot 62(3):389–395. https://doi.org/10.1016/j.envexpbot.2007.10.014

Wang FY, Shi ZY, Xu XF, Wang XG, Li YJ (2013) Contribution of AM inoculation and cattle manure to lead and cadmium phytoremediation by tobacco plants. Environ Sci-Proc Imp 15(4):794–801. https://doi.org/10.1039/c3em30937a

Wang A, Wang MY, Liao Q, He X (2016) Characterization of Cd translocation and accumulation in 19 maize cultivars grown on Cd-contaminated soil: implication of maize cultivar selection for minimal risk to human health and for phytoremediation. Environ Sci Pollut R 23(6):5410–5419. https://doi.org/10.1007/s11356-015-5781-z

Xu W, Lu G, Dang Z, Liao C, Chen Q, Yi X (2013) Uptake and distribution of Cd in sweet maize grown on contaminated soils: a field-scale study. Bioinorg Chem Appl 2013:1–8. https://doi.org/10.1155/2013/959764

Yang YM, Nan ZG, Zhao ZJ (2014) Bioaccumulation and translocation of cadmium in wheat (Triticum aestivum L.) and maize (Zea mays L.) from the polluted oasis soil of Northwestern China. Chem Spec Bioavailab 26(1):43–51. https://doi.org/10.3184/095422914X13888342841789

Yang Q, Li Z, Lu XN, Duan QN, Huang L, Bi J (2018) A review of soil heavy metal pollution from industrial and agricultural regions in China: pollution and risk assessment. Sci Total Environ 642:690–700. https://doi.org/10.1016/j.scitotenv.2018.06.068

Zhang L, Zhang L, Song F (2008) Cadmium uptake and distribution by different maize genotypes in maturing stage. Commun Soil Sci Plan 39:1517–1531. https://doi.org/10.1080/00103620802006651

Zhang H, Dang Z, Zheng LC, Yi XY (2009) Remediation of soil co-contaminated with pyrene and Cd by growing maize (Zea mays L.). Int J Environ Sci Tech 6(2):249–258. https://doi.org/10.1007/BF03327629

Zhou H, Zeng M, Zhou X, Liao BH, Peng PQ, Hu M, Zhu W, Wu YJ, Zou ZJ (2015) Heavy metal translocation and accumulation in iron plaques and plant tissues for 32 hybrid rice (Oryza sativa L.) cultivars. Plant Soil 386:317–329. https://doi.org/10.1007/s11104-014-2268-5
Acknowledgements
We sincerely thank the two anonymous reviewers for their suggestive comments on our manuscript.
Availability of data and materials
The datasets used and analyzed during the current study are available from the corresponding author on reasonable request. All data generated or analyzed during this study are included in this published article.
Funding
This work was funded by the national key research and development program of China (2018YFD0800603-04).
Ethics declarations
Ethics approval and consent to participate
Not applicable.
Consent for publication
Not applicable.
Competing interests
The authors declare no competing interests.
Additional information
Publisher's note
Springer Nature remains neutral with regard to jurisdictional claims in published maps and institutional affiliations.
Responsible Editor: Elena Maestri
About this article
Cite this article
Yang, N., Wang, H., Wang, H. et al. Screening maize (Zea mays L.) varieties with low accumulation of cadmium, arsenic, and lead in edible parts but high accumulation in other parts: a field plot experiment. Environ Sci Pollut Res (2021). https://doi.org/10.1007/s11356-021-12958-y
Received:

Accepted:

Published:
Keywords
Heavy metal

Arsenic

Maize (Zea mays L.)

Accumulation

Varieties

Soil remediation

Food safety