Abstract
The sustainable development of China's economy and society has been restricted by energy and environmental issues. With the implementation of the Rise of Central China strategy, Henan, a populous province in China, is facing the threat of an energy shortage as its economy grows steadily and the urbanization process accelerates. Using panel data of 18 cities in Henan Province for the period of 2006–2018, this study investigates the relationship between energy consumption and economic and social development variables based on the extended Stochastic Impacts by Regression on Population, Affluence, and Technology (STIRPAT) model and threshold regression method. The empirical results indicate that economic and social development are significantly positively correlated with total electricity consumption, although there is regional heterogeneity in this relationship. Moreover, there is evidence for a nonlinear relationship between economic and social development and urban energy consumption. These conclusions not only promote the healthy and sustainable economic development of Henan Province but also provide a reference for other provinces and cities that are experiencing rapid development in China.
Access options
Buy single article
Instant access to the full article PDF.
US$ 39.95
Tax calculation will be finalised during checkout.
Subscribe to journal
Immediate online access to all issues from 2019. Subscription will auto renew annually.
US$ 79
Tax calculation will be finalised during checkout.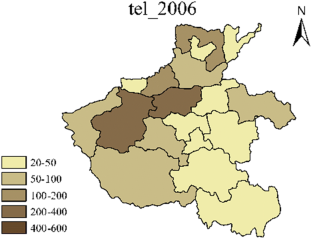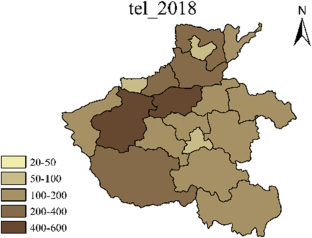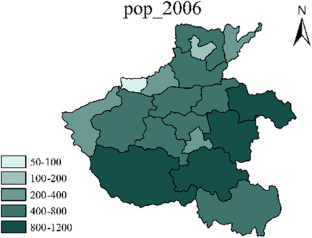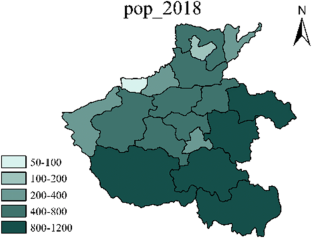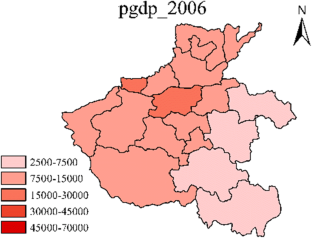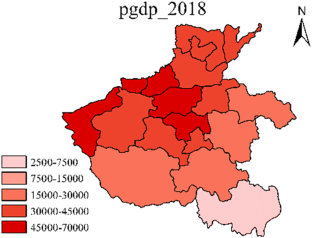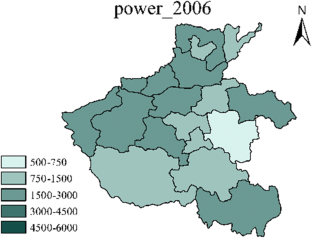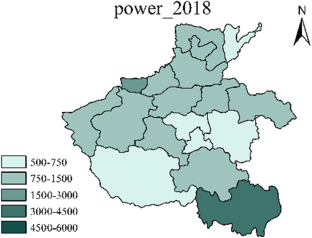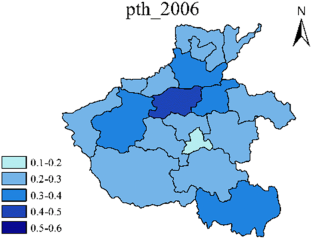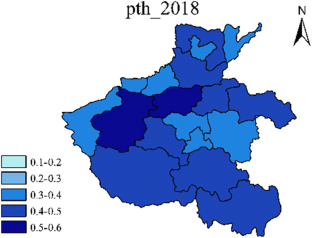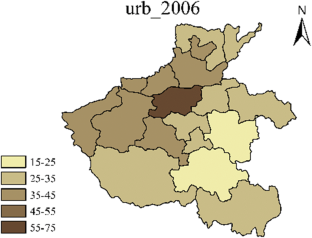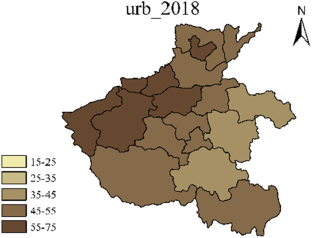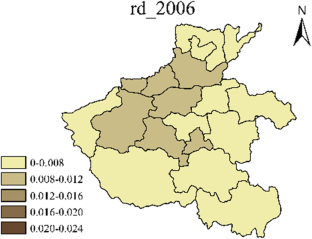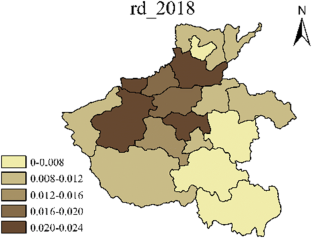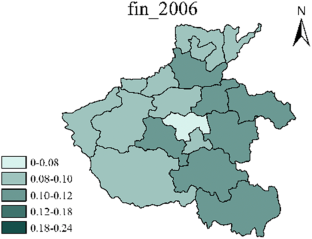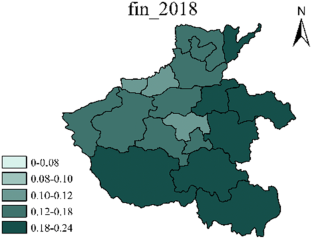 Data availability
The data and materials used to support the findings of this study are shared by the requesting author.
Notes
1.

Cities in China can be divided into prefecture-level city and provincial city according to administrative levels. The former is a city with traditional concepts in terms of population, urban area, and economic scale, while the latter is not as good as the population size and urban area of normal cities, but due to their important status, are cities directly under the jurisdiction of the provincial government. Seventeen prefecture-level cities (i.e., Zhengzhou, Kaifeng, Luoyang, Pingdingshan, Anyang, Hebi, Xinxiang, Jiaozuo, Puyang, Xuchang, Luohe, Sanmenxia, Nanyang, Shangqiu, Xinyang, Zhoukou, and Zhumadian) and a provincial city (Jiyuan) were included.
References
Akinlo AE (2008) Energy consumption and economic growth: Evidence from 11 Sub-Sahara African countries. Energy Econ 30(5):2391–2400

Aqeel A, Butt MS (2001) The relationship between energy consumption and economic growth in Pakistan. Asia-Pacific Dev J 8(2):101–110

Arens M, Worrell E, Schleich J (2012) Energy intensity development of the German iron and steel industry between 1991 and 2007. Energy 45(1):786–797

Asafu-Adjaye J (2000) The relationship between energy consumption, energy prices and economic growth: time series evidence from Asian developing countries. Energy Econ 22(6):615–625

Azlina AA, Mustapha NN (2012) Energy, economic growth and pollutant emissions nexus: the case of Malaysia. Procedia Soc Behav Sci 65:1–7

Bakirtas T, Akpolat AG (2018) The relationship between energy consumption, urbanization, and economic growth in new emerging-market countries. Energy 147:110–121

Begum RA, Sohag K, Abdullah SMS, Jaafar M (2015) CO2 emissions, energy consumption, economic and population growth in Malaysia. Renew Sust Energ Rev 41:594–601

Belke A, Dobnik F, Dreger C (2011) Energy consumption and economic growth: New insights into the cointegration relationship. Energy Econ 33(5):782–789

BP (2020) Statistical Review of World Energy. BP, London

Cetin M, Ecevit E, Yucel AG (2018) The impact of economic growth, energy consumption, trade openness, and financial development on carbon emissions: empirical evidence from Turkey. Environ Sci Pollut Res 25(36):36589–36603

Deng SH, Zhang J, Shen F, Guo H, Li YW, Xiao H (2014) The relationship between industry structure, household-number and energy consumption in China. Energy Sources, Part B: Economics, Planning, and Policy 9(4):325–333

Dietz T, Rosa EA (1994) Rethinking the environmental impacts of population, affluence and technology. Hum Ecol Rev 1(2):277–300

Doms ME, Dunne T (1995) Energy intensity, electricity consumption, and advanced manufacturing-technology usage. Technol Forecast Soc Chang 49(3):297–310

Dong Y, Shao S, Zhang Y (2019) Does FDI have energy-saving spillover effect in China? A perspective of energy-biased technical change. J Clean Prod 234:436–450

Ehrlich PR, Holdren JP (1971) Impact of population growth. Science 171(3977):1212–1217

Gagnon L, Belanger C, Uchiyama Y (2002) Life-cycle assessment of electricity generation options: The status of research in year 2001. Energy Policy 30(14):1267–1278

Gao B (2011) The impacts of economic growth on resources and environment in Henan Province. Procedia Environ Sci 11:810–816

Gao W, Ma S (2008) Application research on dynamic VAR compensation technology for power transmission channel from West to East. Guangxi Electric Power 31(004):6–10 (in Chinese)

Glasure YU, Lee AR (1998) Cointegration, error-correction, and the relationship between GDP and energy: The case of South Korea and Singapore. Resour Energy Econ 20(1):17–25

Gu B, Ge Y, Ren Y, Xu B, Luo W, Jiang H, Chang J (2012) Atmospheric reactive nitrogen in China: sources, recent trends, and damage costs. Environ Sci Technol 46(17):9420–9427

Han H, Wu S (2018) Rural residential energy transition and energy consumption intensity in China. Energy Econ 74:523–534

Han ZY, Wei YM, Jiao JL, Fan Y, Zhang JT (2004) On the cointegration and causality between Chinese GDP and energy consumption. Syst Eng 12(12):17–21

Hansen BE (1999) Threshold effects in non-dynamic panels: Estimation, testing, and inference. J Econ 93(2):345–368

Hao Y, Peng H (2017) On the convergence in China's provincial per capita energy consumption: new evidence from a spatial econometric analysis. Energy Econ 68:31–43

Heidari H, Katircioğlu ST, Saeidpour L (2015) Economic growth, CO2 emissions, and energy consumption in the five ASEAN countries. Int J Electr Power Energy Syst 64:785–791

Hong Y, Can P, Xiaona Y, Ruixue L (2019) Does change of industrial structure affect energy consumption structure: A study based on the perspective of energy grade calculation. Energy Explor Exploit 37(1):579–592

Hossain MS (2011) Panel estimation for CO2 emissions, energy consumption, economic growth, trade openness and urbanization of newly industrialized countries. Energy Policy 39(11):6991–6999

Huang BN, Hwang MJ, Yang CW (2008) Does more energy consumption bolster economic growth? An application of the nonlinear threshold regression model. Energy Policy 36(2):755–767

Kabir E, Kumar P, Kumar S, Adelodun AA, Kim KH (2018) Solar energy: Potential and future prospects. Renew Sust Energ Rev 82:894–900

Koçak E, Ulucak ZŞ (2019) The effect of energy R&D expenditures on CO2 emission reduction: estimation of the STIRPAT model for OECD countries. Environ Sci Pollut Res 26(14):14328–14338

Kraft J, Kraft A (1978) On the relationship between energy and GNP. J Energy Dev:401–403

Kurniawan R, Managi S (2018) Coal consumption, urbanization, and trade openness linkage in Indonesia. Energy Policy 121:576–583

Kyophilavong P, Shahbaz M, Anwar S, Masood S (2015) The energy-growth nexus in Thailand: does trade openness boost up energy consumption? Renew Sust Energ Rev 46:265–274

Li K, Lin B (2015) Impacts of urbanization and industrialization on energy consumption/CO2 emissions: does the level of development matter? Renew Sust Energ Rev 52:1107–1122

Liddle B (2015) What are the carbon emissions elasticities for income and population? Bridging STIRPAT and EKC via robust heterogeneous panel estimates. Glob Environ Chang 31:62–73

Lin S, Zhao D, Marinova D (2009) Analysis of the environmental impact of China based on STIRPAT model. Environ Impact Assess Rev 29(6):341–347

Liu W, Li H (2011) Improving energy consumption structure: a comprehensive assessment of fossil energy subsidies reform in China. Energy Policy 39(7):4134–4143

Liu X, Xu W, Duan L, Du E, Pan Y, Lu X, Shen J (2017) Atmospheric nitrogen emission, deposition, and air quality impacts in China: an overview. Curr Pollut Rep 3(2):65–77

Liu B, Tian C, Li Y, Song H, Ma Z (2018) Research on the effects of urbanization on carbon emissions efficiency of urban agglomerations in China. J Clean Prod 197:1374–1381

Liu D, Zeng X, Su B, Wang W, Sun K, Sadia UH (2020) A social network analysis regarding electricity consumption and economic growth in China. J Clean Prod 122973

Lu Y, Song S, Wang R, Liu Z, Meng J, Sweetman AJ, Wang T (2015) Impacts of soil and water pollution on food safety and health risks in China. Environ Int 77:5–15

Martínez CIP (2010) Energy use and energy efficiency development in the German and Colombian textile industries. Energy Sustain Dev 14(2):94–103

Mi ZF, Pan SY, Yu H, Wei YM (2015) Potential impacts of industrial structure on energy consumption and CO2 emission: a case study of Beijing. J Clean Prod 103:455–462

Nakicenovic N (2004) Socioeconomic driving forces of emissions scenarios. The global carbon cycle: integrating humans, climate, and the natural world 62:225

Niu S, Jia Y, Wang W, He R, Hu L, Liu Y (2013) Electricity consumption and human development level: a comparative analysis based on panel data for 50 countries. Int J Electr Power Energy Syst 53:338–347

Paramati SR, Ummalla M, Apergis N (2016) The effect of foreign direct investment and stock market growth on clean energy use across a panel of emerging market economies. Energy Econ 56:29–41

Rahman MM, Velayutham E (2020) Renewable and non-renewable energy consumption-economic growth nexus: new evidence from South Asia. Renew Energy 147:399–408

Rosa EA, York R, Dietz T (2004) Reflections on the STIRPAT research program. In: Newsletter of the Section on Environment and Technology of the American Sociological Association, Summer, pp 1–2

Sadakata M (2003) Simultaneous solution of acid rain and desertification problems in China. Macro Rev 16(1):10–13

Schulze PC (2002) I= PBAT. Ecol Econ 40(2):149–150

Sebri M, Ben-Salha O (2014) On the causal dynamics between economic growth, renewable energy consumption, CO2 emissions and trade openness: Fresh evidence from BRICS countries. Renew Sust Energ Rev 39:14–23

Shahbaz M, Lean HH (2012) Does financial development increase energy consumption? The role of industrialization and urbanization in Tunisia. Energy Policy 40:473–479

Shahbaz M, Khan S, Tahir MI (2013) The dynamic links between energy consumption, economic growth, financial development and trade in China: fresh evidence from multivariate framework analysis. Energy Econ 40:8–21

Shiu A, Lam PL (2004) Electricity consumption and economic growth in China. Energy Policy 32(1):47–54

Sinton JE, Levine MD (1994) Changing energy intensity in Chinese industry: the relatively importance of structural shift and intensity change. Energy Policy 22(3):239–255

Soytas U, Sari R (2003) Energy consumption and GDP: causality relationship in G-7 countries and emerging markets. Energy Econ 25(1):33–37

Tang CF (2009) Electricity consumption, income, foreign direct investment, and population in Malaysia. J Econ Stud

Wang Q, Yang Z (2016) Industrial water pollution, water environment treatment, and health risks in China. Environ Pollut 218:358–365

Wang C, Wang F, Zhang X, Yang Y, Su Y, Ye Y, Zhang H (2017) Examining the driving factors of energy related carbon emissions using the extended STIRPAT model based on IPAT identity in Xinjiang. Renew Sust Energ Rev 67:51–61

Wang S, Li G, Fang C (2018) Urbanization, economic growth, energy consumption, and CO2 emissions: empirical evidence from countries with different income levels. Renew Sust Energ Rev 81:2144–2159

Wei YM, Liang QM, Wu G, Liao H (2019) World energy geopolitics development and China's energy diplomacy. Energy Econ:45–77

Wu H, Xu L, Ren S, Hao Y, Yan G (2020) How do energy consumption and environmental regulation affect carbon emissions in China? New evidence from a dynamic threshold panel model. Res Policy 67:101678

Wüstenhagen R, Bilharz M (2006) Green energy market development in Germany: effective public policy and emerging customer demand. Energy Policy 34(13):1681–1696

Xu Z, Cheng G, Qiu G (2005) ImPACTS identity of sustainability assessment. Acta Geograph Sin 60(2):198–218 (in Chinese)

Yi H (2015) Clean-energy policies and electricity sector carbon emissions in the US states. Util Policy 34:19–29

York R, Rosa EA, Dietz T (2003) Footprints on the earth: The environmental consequences of modernity. Am Sociol Rev:279–300

Yuan JH, Kang JG, Zhao CH, Hu ZG (2008) Energy consumption and economic growth: evidence from China at both aggregated and disaggregated levels. Energy Econ 30(6):3077–3094

Yuan J, Xu Y, Hu Z, Zhao C, Xiong M, Guo J (2014) Peak energy consumption and CO2 emissions in China. Energy Policy 68:508–523

Zhang C, Zhou K, Yang S, Shao Z (2017) On electricity consumption and economic growth in China. Renew Sust Energ Rev 76:353–368
Acknowledgements
We deeply thank the editors and reviewers for their valuable comments.
Funding
The authors acknowledge financial support from the National Natural Science Foundation of China (72073010, 71521002), the key research program of the Beijing Social Science Foundation (17JDYJA009), the Joint Development Program of the Beijing Municipal Commission of Education, and State Grid Henan Electric Power Company cooperation program (202022141016A). The usual disclaimer applies.
Ethics declarations
Ethics approval and consent to participate
This article does not contain any studies with human participants or animals performed by any of the authors. All authors consent to participate.
Consent for publication
The authors carefully revised and improved the article. All authors consent to publish.
Conflict of interest
The authors declare no competing interests.
Additional information
Publisher's note
Springer Nature remains neutral with regard to jurisdictional claims in published maps and institutional affiliations.
Responsible Editor: Roula Inglesi-Lotz
About this article
Cite this article
Deng, F., Li, H., Yang, M. et al. On the nonlinear relationship between energy consumption and economic and social development: evidence from Henan Province, China. Environ Sci Pollut Res (2021). https://doi.org/10.1007/s11356-021-12623-4
Received:

Accepted:

Published:
Keywords
Henan Province

STIRPAT model

Threshold regression

Nonlinear relationship