Abstract
Wind energy is considered one of the cleanest and most sustainable resources among renewable energy sources. However, several negative environmental impacts can be observed, unless suitable sites are selected for the establishment of wind farms. The aim of this study is to determine the change in the soil organic carbon (SOC) stock resulting from land cover changes that were caused by wind farm establishments in the Karaburun peninsula. Within the scope of the study, remote sensing and geographic information system technologies were utilized. Maximum likelihood algorithm, one of the supervised classification techniques, was used to classify the land cover, and Normalized Difference Vegetation Index (NDVI) analyses were performed to determine land cover changes. The findings were correlated with the "Turkey Soil Organic Carbon Project" data. As a result, depending on the establishment of wind farms in the Karaburun Peninsula, a total decrease of 18,330.57 tons of SOC in the study area between 2000 and 2019 was determined. It should be taken into consideration that besides many other negative effects (effects on human health, effects on the ecosystem, effects on animals, etc.), land cover changes caused by wind farms may indirectly cause important problems such as climate change. Recently, this situation shows that there is an important dilemma in terms of current implementations. Wind farms are the most invested renewable energy sources and alternative energy supply to fossil fuels in terms of preventing climate change. However, the results of this study have reviewed that lack of proper approaches and methods to establish wind farms may result in various problems such as physical, chemical, and biological degradations and an increase in the amount of atmospheric carbon. Consequently, the investments in renewable energy sources should be comprehensively reevaluated in terms of current technologies, quality in the scope of environmental impact assessment and strategic environmental assessment processes, legal regulations and national policies, long-term environmental costs, etc.
Access options
Buy single article
Instant access to the full article PDF.
USD 39.95
Price excludes VAT (USA)
Tax calculation will be finalised during checkout.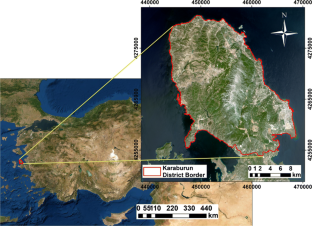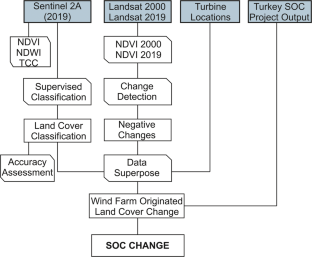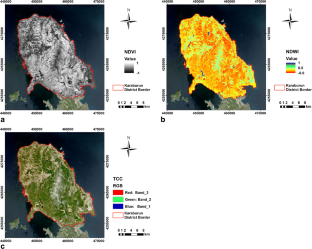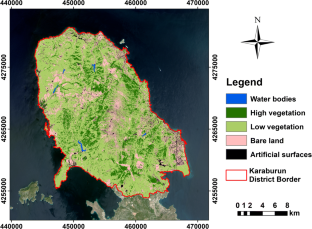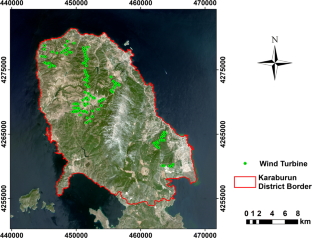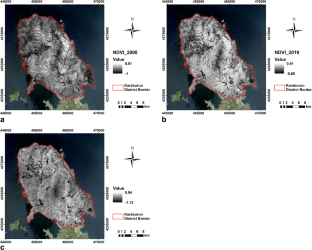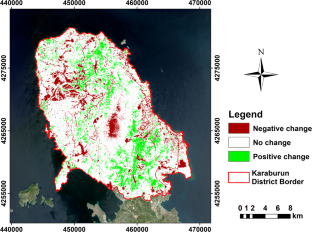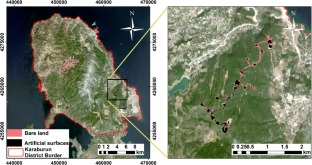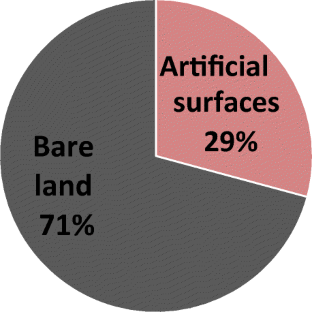 References
Abass K, Adanu SK, Agyemang S (2018) Peri-urbanisation and loss of arable land in Kumasi Metropolis in three decades: evidence from remote sensing image analysis. Land Use Policy 72:470–479 https://www.sciencedirect.com/science/article/abs/pii/S0264837717301746

Abrantes P, Fontes I, Gomes E, Rocha J (2016) Compliance of land cover changes with municipal land use planning: evidence from the Lisbon metropolitan region (1990–2007). Land Use Policy 51:120–134 https://www.sciencedirect.com/science/article/abs/pii/S0264837715003348

Aduah MS, Baffoe PE (2013) Remote sensing for mapping land-use/cover changes and urban sprawl in Sekondi-Takoradi, Western region of Ghana. The International Journal of Engineering and Science (IJES) 2(10):66–72 http://theijes.com/papers/v2-i10/Part.3/K02103066073.pdf

Atik M, Altan T, Artar M (2010) Land use changes in relation to coastal tourism developments in Turkish Mediterranean. Polish J Environ Stud 19(1):21–33 https://www.researchgate.net/profile/Mustafa_Artar/publication/285787937_Land_Use_Changes_in_Relation_to_Coastal_Tourism_Developments_in_Turkish_Mediterranean/links/568fd75008aec14fa5578e0a.pdf

Aydın NY, Kentel E, Düzgün Ş (2010) GIS-based environmental assessment of wind energy systems for spatialplanning: a case study from western Turkey. Renew Sust Energ Rev 14:364–373. https://doi.org/10.1016/j.rser.2009.07.023

Baessler C, Klotz S (2006) Effects of changes in agricultural land-use on landscape structure and arable weed vegetation over the last 50 years. Agri Eco Environ 115(1–4):43–50 https://www.sciencedirect.com/science/article/abs/pii/S0167880905005608

Boavida-Portugal I, Rocha J, Ferreira CC (2016) Exploring the impacts of future tourism development on land use/cover changes. Appl Geogr 77:82–91 https://www.sciencedirect.com/science/article/abs/pii/S0143622816306154

Börjesson P, Tufvesson LM (2011) Agricultural crop-based biofuels–resource efficiency and environmental performance including direct land use changes. J Clean Prod 19(2–3):108–120 https://www.sciencedirect.com/science/article/abs/pii/S0959652610000089

Cai M, Tan W, Wang L, Xi B, Zhang L (2018) What should we do in the context of land use change occurring frequently in China. J Earth Sci Clim Change 9(454):2

ÇEM (2018) Soil organic carbon project, technical summary, with the general Directorate of Combating Desertification and Soil Erosion, Ankara, Turkey

Cilek A (2017) Soil organic carbon losses by water erosion in a Mediterranean watershed. Soil Research 55(4):363–375 https://www.publish.csiro.au/sr/sr16053

Deng X, Huang J, Rozelle S, Uchida E (2008) Growth, population and industrialization, and urban land expansion of China. J Urban Econ 63(1):96–115 https://www.sciencedirect.com/science/article/abs/pii/S0094119007000022

Diffendorfer JE, Compton RW (2014) Land cover and topography affect the land transformation caused by wind facilities. PLoS One 9(2):e88914. https://doi.org/10.1371/journal.pone.0088914

Don A, Schumacher J, Freibauer A (2011) Impact of tropical land-use change on soil organic carbon stocks—a meta-analysis. Glob Chang Biol 17(4):1658–1670. https://doi.org/10.1111/j.1365-2486.2010.02336.x

Dong R, Yu L, Liu G (2008) Impact of tourism development on land-cover change in a matriarchal community in the Lugu Lake area. The International Journal of Sustainable Development and World Ecology 15(1):28–35. https://doi.org/10.1080/13504500809469765

Futemma C, Brondízio ES (2003) Land reform and land-use changes in the lower Amazon: implications for agricultural intensification. Hum Ecol 31(3):369–402. https://doi.org/10.1023/A:1025067721480

Erdoğan N (2011) Modeling approach for landscape change scenarios in the case of Izmir Province: CLUE-S. Ege University Institute of Science and Technology, Izmir, Doctoral dissertation

Evans A, Strezov V, Evans TJ (2009) Assessment of sustainability indicators for renewable energy technologies. Renew Sust Energ Rev 13:1082–1088. https://doi.org/10.1016/j.rser.2008.03.008

Gebhart DL, Johnson HB, Mayeux HS, Polley HW (1994) The CRP increases soil organic carbon. J Soil Water Conserv 49(5):488–492 https://www.jswconline.org/content/49/5/488.short

Feng Y, Chen S, Tong X, Lei Z, Gao C, Wang J (2020) Modeling changes in China's 2000–2030 carbon stock caused by land use change. J Clean Prod 252:119659 https://www.sciencedirect.com/science/article/abs/pii/S0959652619345299

Guenet B, Camino-Serrano M, Ciais P, Tifafi M, Maignan F, Soong JL, Janssens IA (2018) Impact of priming on global soil carbon stocks. Glob Chang Biol 24(5):1873–1883. https://doi.org/10.1111/gcb.14069

Hashim H, Latif ZA, Adnan NA (2019) Urban vegetation classification with NDVI thresold value method with very high resolution (VHR) PLEIADES imagery. Int Arch Photogramm Remote Sens Spat Inf Sci XLII-4/W16:237–240. https://pdfs.semanticscholar.org/b445/bffc1a33968002f68bfb8250449c8fe9e896.pdf

International Renewable Energy Agency (2019) October, Future of wind: deployment, investment, technology, grid integration and socio-economic aspects. Retrieved April 4, 2020, from https://www.irena.org/-/media/Files/IRENA/Agency/Publication/2019/Oct/IRENA_Future_of_wind_2019.pdf

Jobbágy EG, Jackson RB (2000) The vertical distribution of soil organic carbon and its relation to climate and vegetation. Ecol Appl 10(2):423–436. https://doi.org/10.1890/1051-0761(2000)010[0423:TVDOSO]2.0.CO;2

Kalafatçıoğlu A (1961) Geology of Karaburun Peninsula. Mineral Research and Exploration Institute, Ankara

Kavzoğlu T, Çölkesen İ (2010) Investigation of the effects of kernel functions on the classification of satellite images with support vector machines. Map Journal 144(7):73–82

Koçyiğit R (2008) Carbon management and its importance in terrestrial ecosystem. Gaziosmanpaşa University Journal of the Faculty of Agriculture 2008(1):81–85

Kirschbaum MU (2000) Will changes in soil organic carbon act as a positive or negative feedback on global warming? Biogeochemistry 48(1):21–51. https://doi.org/10.1023/A:1006238902976

Klink CA, Moreira AG, Solbrig OT (1993) Ecological impacts of agricultural development in the Brazilian Cerrados. The World's Savannas: economic driving forces, ecological constraints and policy options for sustainable land use (Man in the Biosphere Series 12 (eds Young MD, Solbrig OT), pp. 259–283. Parthenon Publishing, London

Korkanç SY, Şahin H, Özden AO, Özkurt B (2018) The effects of land use transformations on organic carbon storage and some properties of soils: the case of Niğde region. Turkey Forestry Journal 19(4):362–367

Lal R (2004a) Soil carbon sequestration to mitigate climate change. Geoderma 123(1–2):1–22 https://www.sciencedirect.com/science/article/abs/pii/S0016706104000266

Lal R (2004b) Offsetting China's CO2 emissions by soil carbon sequestration. Clim Chang 65:263–275. https://doi.org/10.1023/B:CLIM.0000038203.81854.7c

Liu H, Zhang S, Li Z, Lu X, Yang Q (2004) Impacts on wetlands of large-scale land-use changes by agricultural development: the small Sanjiang plain, China. AMBIO: A Journal of the Human Environment 33(6):306–310 https://bioone.org/journals/AMBIO-A-Journal-of-the-Human-Environment/volume-33/issue-6/0044-7447-33.6.306/Impacts-on-Wetlands-of-Large-scale-Land-use-Changes-by/10.1579/0044-7447-33.6.306.short

Liu K, Shi W, Zhang H (2011) A fuzzy topology-based maximum likelihood classification. ISPRS J Photogramm Remote Sens 66(1):103–114 https://www.sciencedirect.com/science/article/abs/pii/S0924271610000900

Mao X, Meng J, Wang Q (2014) Modeling the effects of tourism and land regulation on land-use change in tourist regions: a case study of the Lijiang River Basin in Guilin, China. Land Use Policy 41:368–377 https://www.sciencedirect.com/science/article/abs/pii/S0264837714001380

Ma Z, Redmond RL (1995) Tau coefficients for accuracy assessment of classification of remote sensing data. Photogramm Eng Remote Sens 61(4):435–439 https://www.asprs.org/wp-content/uploads/pers/1995journal/apr/1995_apr_435-439.pdf

Metin TC (2017) Search for methods in recreation opportunity distribution and planning: Karaburun peninsula example. PhD Thesis, Anadolu University Institute of Social Sciences, May 2017

McFeeters SK (1996) The use of the Normalized Difference Water Index (NDWI) in the delineation of open water features. Int J Remote Sens 17(7):1425–1432. https://doi.org/10.1080/01431169608948714

Murray HS (2012) Assessing the impact of windfarm-related disturbance on streamwater carbon, phosphorus and nitrogen dynamics: a case study of the Whitelee catchments. University of Glasgow Retrieved from http://theses.gla.ac.uk/3343/

European Soil Data Center (2020) (E. Commision, Producer) Retrieved March 10, 2020, from European Soil Data Center : https://esdac.jrc.ec.europa.eu/themes/soil-organic-carbon-content

Paul KI, Polglase PJ, Nyakuengama JG, Khanna PK (2002) Change in soil carbon following afforestation. For Ecol Manag 168:241–257 https://www.sciencedirect.com/science/article/pii/S037811270100740X?casa_token=unBfLLx1I2kAAAAA:1VmFZTy5Why2GdNUQ2E0XeKruBU2OL0HNDV8rjX9eVHj6hCK8BUvexOg-wsivqtIQXz7WMSjgjI

Peng W, Kuang T, Tao S (2019) Quantifying influences of natural factors on vegetation NDVI changes based on geographical detector in Sichuan, western China. J Clean Prod 233:353–367 https://www.sciencedirect.com/science/article/pii/S0959652619318979?casa_token=Bx7nkxMzMGsAAAAA:DHkyHyHExRpbQAAoNlM07tuYwqdCdlWbRP2nNdk5CORyQe6mtFlLaq6IkgKWnZu7V5ZpC5F69fw

Pettorelli N, Vik JO, Mysterud A, Gaillard JM, Tucker CJ, Stenseth NC (2005) Using the satellite-derived NDVI to assess ecological responses to environmental change. Trends Ecol Evol 20(9):503–510 https://www.sciencedirect.com/science/article/pii/S016953470500162X?casa_token=YvrZHqDUJXUAAAAA:tOGVbwYhDglQyKyno3IzAyZ8DiRNM2IAHguB1_SEb9x4VlAGSaiEEYlviWU4Tpz2SNcHwt29Wmo

Rouse JW, Haas RH, Schell JA, Deering DW (1974) Monitoring vegetation systems in the Great Plains with ERTS. NASA special publication 351:309

Roy BS, Pacala SW, Walko RL (2004) Can large wind farms affect local meteorology? Journal of Geophysical Research 109: D19101 (1–6). 0.1029/2004JD004763

Sarıçam SY (2007) Research on biosphere reserve areas and their determination in the whole of İzmir province "The example of Karaburun Peninsula", PhD Thesis, E.Ü. Institute of Science, Landscape Architecture Department

Simons PJ, Cheung WM (2016) Development of a quantitative analysis system for greener and economically sustainable wind farms. J Clean Prod 133:886–898. https://doi.org/10.1016/j.jclepro.2016.06.030

Siyal SH, Mörtberg U, Mentis D, Welsch M (2015) Wind energy assessment considering geographic and environmental restrictions in Sweden: a GIS-based approach. Energy 83:447–461. https://doi.org/10.1016/j.energy.2015.02.044

Smith P (2007) Land use change and soil organic carbon dynamics. Nutr Cycl Agroecosyst 81(2):169–178. https://doi.org/10.1007/s10705-007-9138-y

Stankov U, Klaučo M, Dragićević V, Vujičić MD, Solarević M (2016) Assessing land-use changes in tourism area on the example of Čajetina municipality (Serbia). Geographica Pannonica 20(2):105–113 http://scindeks.ceon.rs/Article.aspx?artid=0354-87241602105S

Stockmann U, Adams MA, Crawford JW, Field DJ, Henakaarchchi N, Jenkins M, Minasny B, McBratney AB, De Courcelles VDR, Singh K, Wheeler I (2013) The knowns, known unknowns and unknowns of sequestration of soil organic carbon. Agric Ecosyst Environ 164:80–99 https://www.sciencedirect.com/science/article/pii/S0167880912003635?casa_token=9s2twgd2S_kAAAAA:BNznZsxPmTzts6UcyrhwPPh_OHKbPG1-4mHgaBLQliMTN9vORrEdd_A0kYF2Pamv4-xFVHAflpM

Tan KC, San Lim H, MatJafri MZ, Abdullah K (2010) Landsat data to evaluate urban expansion and determine land use/land cover changes in Penang Island, Malaysia. Environ Earth Sci 60(7):1509–1521. https://doi.org/10.1007/s12665-009-0286-z

Tang B, Wu D, Zhao X, Zhou T, Zhao W, Wei H (2017) The observed impacts of wind farms on local vegetation growth in northern China. Remote Sens 9(4):332 https://www.mdpi.com/2072-4292/9/4/332

Tarnocai C, Canadell JG, Schuur EA, Kuhry P, Mazhitova G, Zimov S (2009) Soil organic carbon pools in the northern circumpolar permafrost region. Glob Biogeochem Cycles 23(2). https://doi.org/10.1029/2008GB003327

Turkish Wind Energy Association (2018) 2018, November 05–06. 7. Turkish Wind Energy Congress. Ankara. Retrieved April 5, 2020, from https://www.tureb.com.tr/files/yayinlar/turek_2018_sonuc_raporu.pdf

UN Climate Change (2018) 2018, April 25 Wind energy soars against subsidized fossil fuels—GWEC. Retrieved April 4, 2020, from https://unfccc.int/news/wind-energy-soars-against-subsidized-fossil-fuels-gwec

Veryeri N (2006) Analysis of Mediterranean Monk Seal habitat biodiversity in Izmir Bay Karaburun Peninsula. Doctoral Thesis, Hacettepe University Institute of Science and Technology

Vesterdal L, Ritter E, Gundersen P (2002) Change in soil organic carbon following afforestation of former arable land. For Ecol Manag 169(1–2):137–147 https://www.sciencedirect.com/science/article/pii/S0378112702003043?casa_token=I1baYyhhvOQAAAAA:7AGlg3JqdxXk8i2Lpftw5UkxreSWi32YRaCOM4lzlmeTMCw4D8Lky0V7Td4fMEiJaNcw6Zr4wUY

Walsh ME, Daniel G, Shapouri H, Slinsky SP (2003) Bioenergy crop production in the United States: potential quantities, land use changes, and economic impacts on the agricultural sector. Environ Resour Econ 24(4):313–333. https://doi.org/10.1023/A:1023625519092

Xi J, Zhao M, Ge Q, Kong Q (2014) Changes in land use of a village driven by over 25 years of tourism: the case of Gougezhuang village, China. Land Use Policy 40:119–130 https://www.sciencedirect.com/science/article/pii/S0264837713002500?casa_token=qSnQR28bh-QAAAAA:fRYjxxOq31v5ontZTKxpTwF0llj8Pyy72MmkhLEYIJYOqdctmu1HsZoEgZY9SiBsaSUYNc1aFr0

Xu L, Yu G, He N (2019) Increased soil organic carbon storage in Chinese terrestrial ecosystems from the 1980s to the 2010s. J Geogr Sci 29:49–66. https://doi.org/10.1007/s11442-019-1583-4

Yuan D, Elvidge C (1998) NALC land cover change detection pilot study: Washington D.C. area experiments. Remote Sens Environ 66:166–178 https://www.sciencedirect.com/science/article/pii/S0034425798000686?casa_token=IrWatyoYWY0AAAAA:jNou0-sOW0NGNChXKtvBqqaIXfG10uRfGCtEHsUxID75ngOHw_2aRxShyAw05GUPEmSDxjAfJGk
Acknowledgments
The authors would like to express their thanks to the anonymous reviewers and the subject editor for their valuable comments and suggestions.
Ethics declarations
Competing interests
The authors declare that they have no competing interests.
Ethics approval and consent to participate
Not applicable.
Consent for publication
Not applicable.
Additional information
Responsible Editor: Kitae Baek
Publisher's note
Springer Nature remains neutral with regard to jurisdictional claims in published maps and institutional affiliations.
About this article
Cite this article
Pekkan, O.I., Senyel Kurkcuoglu, M.A., Cabuk, S.N. et al. Assessing the effects of wind farms on soil organic carbon. Environ Sci Pollut Res 28, 18216–18233 (2021). https://doi.org/10.1007/s11356-020-11777-x
Received:

Accepted:

Published:

Issue Date:

DOI: https://doi.org/10.1007/s11356-020-11777-x
Keywords
Soil organic carbon

Wind farm

Remote sensing

Geographical information systems

Land cover/use change