Abstract
Microplastics have been recognized as emerging pollutants with potential ecotoxicological impact. The contribution of washing machine use to microplastics emission at the household level is still not completely understood. This study aims to characterize microplastic emissions in laundry water from household washing machines from Greater Kuala Lumpur (Malaysia). Microplastics were found between 6.9E-3 and 0.183 g/m3 in laundry water at household level. Microplastic shapes of fiber and fragment consist of polyester, nylon, and acrylic with average length of 2258.59 μm and were also identified in these laundry water samples. Questionnaire survey findings demonstrated fabric properties and washing parameters both likely contribute to microplastic emissions in laundry water and, ultimately, wastewater treatment plant influent. The impact of fabric properties and washing parameter factors on microplastic emission in laundry water at the household level merits further investigation. The findings of this study demonstrated the potential of laundry water as a microplastic source at the household level within a developing country.
Access options
Buy single article
Instant access to the full article PDF.
USD 39.95
Price excludes VAT (USA)
Tax calculation will be finalised during checkout.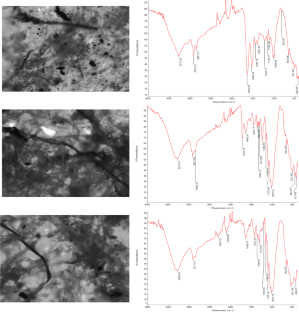 References
Absolute Reports (2010) Global residential washing machines market 2019 by manufacturers, regions, type and application, forecast to 2024. Maharashtra

Alias A, Rashid WAWA, Isa NKM (2015) Residential property hotspots forecasting in Greater Kuala Lumpur – economic characteristics and property attributes approach. Adv Environ Biol 9:8–10

Alpizar F, Carlsson F, Lanza G, Carney B, Daniels RC, Jaime M, Ho T, Nie Z, Salazar C, Tibesigwa B, Wahdera S (2020) A framework for selecting and designing policies to reduce marine plastic pollution in developing countries. Environ Sci Policy 109:25–35

Anbumani S, Kakkar P (2018) Ecotoxicological effects of microplastics on biota: a review. Environ Sci Pollut Res 25:14373–14396. https://doi.org/10.1007/s11356-018-1999-x

Åström L (2016) Shedding of synthetic microfibers from textiles. Institutionen för biologi och miljövetenskap Göteborgs universitet

Belzagui F, Crespi M, Álvarez A, Gutiérrez-Bouzán C, Vilaseca M (2019) Microplastics' emissions: microfibers' detachment from textile garments. Environ Pollut 248:1028–1035. https://doi.org/10.1016/j.envpol.2019.02.059

Carmichael A (2015) Man-made fibers continue to grow. Textileworld.com. http://www.textileworld.com/Issues/2015/_2014/Fiber_World/Man-Made_Fibers_Continue_To_Grow. Accessed on 29 Jun 2020

Carney Almroth BM, Åström L, Roslund S, Petersson H, Johansson M, Persson NK (2018) Quantifying shedding of synthetic fibers from textiles; a source of microplastics released into the environment. Environ Sci Pollut Res 25:1191–1199. https://doi.org/10.1007/s11356-017-0528-7

De Falco F, Gullo MP, Gentile G et al (2018) Evaluation of microplastic release caused by textile washing processes of synthetic fabrics. Environ Pollut 236:916–925. https://doi.org/10.1016/j.envpol.2017.10.057

Galvão A, Aleixo M, De Pablo H et al (2020) Microplastics in wastewater: microfiber emissions from common household laundry. Environ Sci Pollut Res 27:26643–26649. https://doi.org/10.1007/s11356-020-08765-6

Hansen A, Nielsen KB (2016) Cars, automobility and development in Asia: wheels of change. Routledge, New York. ISBN 1317396723

Hartline NL, Bruce NJ, Karba SN, Ruff EO, Sonar SU, Holden PA (2016) Microfiber masses recovered from conventional machine washing of new or aged garments. Environ Sci Technol 50:11532–11538. https://doi.org/10.1021/acs.est.6b03045

Hernandez E, Nowack B, Mitrano DM (2017) Polyester textiles as a source of microplastics from households: a mechanistic study to understand microfiber release during washing. Environ Sci Technol 51:7036–7046. https://doi.org/10.1021/acs.est.7b01750

Kelly MR, Lant NJ, Kurr M, Burgess JG (2019) Importance of water-volume on the release of microplastic fibers from laundry. Environ Sci Technol 53:11735–11744. https://doi.org/10.1021/acs.est.9b03022

Lusher A, Hollman P, Mandoza-Hill J (2017) Microplastics in fisheries and aquaculture

Mermaids Consortium (2017) Microfiber release from clothes after washing: hard facts, figures and promising solutions. Position Paper, (May), 1–9. Retrieved from https://www.plasticsoupfoundation.org/wp-content/uploads/2017/08/Position-Paper.Microfiber-release-from-clothes-after-wa. Accessed 12 July 2020

Napper IE, Thompson RC (2016) Release of synthetic microplastic plastic fibres from domestic washing machines: effects of fabric type and washing conditions. Mar Pollut Bull 112:39–45. https://doi.org/10.1016/j.marpolbul.2016.09.025

Novotna K, Cermakova L, Pivokonska L, Cajthaml T, Pivokonsky M (2019) Microplastics in drinking water treatment – current knowledge and research needs. Sci Total Environ 667:730–740. https://doi.org/10.1016/j.scitotenv.2019.02.431

Praveena SM, Shaifuddin SNM, Akizuki S (2018) Exploration of microplastics from personal care and cosmetic products and its estimated emissions to marine environment: an evidence from Malaysia. Mar Pollut Bull 136:135–140. https://doi.org/10.1016/j.marpolbul.2018.09.012

Saim Rashid (2017) Malaysia's demand structure with the influence of demographic factors. ARIBF Working Paper No. 2. Asian Research Institute of Banking and Finance. Kedah

Salvador Cesa F, Turra A, Baruque-Ramos J (2017) Synthetic fibers as microplastics in the marine environment: a review from textile perspective with a focus on domestic washings. Sci Total Environ 598:1116–1129. https://doi.org/10.1016/j.scitotenv.2017.04.172

Schöpel B, Stamminger R (2019) A comprehensive literature study on microfibres from washing machines. Tenside Surfactant Deterg 56:94–104

Sillanpää M, Sainio P (2017) Release of polyester and cotton fibers from textiles in machine washings. Environ Sci Pollut Res 24:19313–19321. https://doi.org/10.1007/s11356-017-9621-1

Vendel AL, Bessa F, Alves VEN, Amorim ALA, Patrício J, Palma ART (2017) Widespread microplastic ingestion by fish assemblages in tropical estuaries subjected to anthropogenic pressures. Mar Pollut Bull 117:448–455. https://doi.org/10.1016/j.marpolbul.2017.01.081

Zambrano MC, Pawlak JJ, Daystar J, Ankeny M, Cheng JJ, Venditti RA (2019) Microfibers generated from the laundering of cotton, rayon and polyester based fabrics and their aquatic biodegradation. Mar Pollut Bull 142:394–407. https://doi.org/10.1016/j.marpolbul.2019.02.062
Funding
Partial support from the Fundamental Research Grant Scheme (vote number: 5540245), Ministry of Higher Education (Malaysia) is highly acknowledged.
Ethics declarations
Competing interests
The authors declare that they have no competing interests
Ethics approval and consent to participate
This study has obtained approval from Ethics Committee for Research involving Human Subjects of University Putra Malaysia (UPM/TNCPI/RMC/ JKEUPM-2019-410). In this study, informed consent was used to introduce the participants about procedure and data handling in this survey.
Consent to publish
Not applicable
Availability of data and materials
All data generated or analysed during this study are included in this published article and its supplementary information files.
Additional information
Responsible Editor: Philippe Garrigues
Publisher's note
Springer Nature remains neutral with regard to jurisdictional claims in published maps and institutional affiliations.
Electronic supplementary material
About this article
Cite this article
Praveena, S.M., Syahira Asmawi, M. & Chyi, J.L.Y. Microplastic emissions from household washing machines: preliminary findings from Greater Kuala Lumpur (Malaysia). Environ Sci Pollut Res 28, 18518–18522 (2021). https://doi.org/10.1007/s11356-020-10795-z
Received:

Accepted:

Published:

Issue Date:

DOI: https://doi.org/10.1007/s11356-020-10795-z
Keywords
Microplastics

Emission

Laundry water

Source