Abstract
Fluoride is highly present in the environment, especially in water and its derivatives. Excessive fluoride contribution to diet poses a health risk. Tea leaves accumulate fluoride and the consumption of tea (Camellia sinensis) could pose a risk to human by the excessive fluoride intake. Ninety tea samples were analyzed by potentiometry using a selective fluoride ion electrode. Mixed tea samples (2.82 ± 1.11 mg/L) and black tea samples (2.28 ± 0.79 mg/L) recorded the highest fluoride levels. The contribution of drinking water is important for increasing fluoride levels in teas. The daily consumption of two cups (250 mL per cup) of mixed and black teas prepared with La Laguna tap water does pose a health risk for children (4–8 years old) because of the high contribution percentages (74.4% and 63.6%, respectively) of the Tolerable Upper Intake Level set in 2.5 mg/day by the EFSA (European Food Safety Authority). A minor consumption in children (4–8 years old) and adults during pregnancy is advisable.
This is a preview of subscription content, log in to check access.
Access options
Buy single article
Instant access to the full article PDF.
US$ 39.95
Price includes VAT for USA
Subscribe to journal
Immediate online access to all issues from 2019. Subscription will auto renew annually.
US$ 99
This is the net price. Taxes to be calculated in checkout.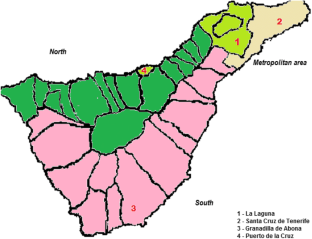 References
Abuhaloob L, Abed Y (2013) Dietary behaviours and dental fluorosis among Gaza Strip children. East Mediterr Health J 19(7):657–663

Almajano MP, Carbó R, López Jiménez JA, Gordon MH (2008) Antioxidant and antimicrobial activities of tea infusions. Food Chem 108:55–63

Bai R, Huang Y, Wang F, Guo J (2020) Associations of fluoride exposure with sex steroid hormones among U.S. children and adolescents, NHANES 2013-2016. Environ Pollut 260:114003. https://doi.org/10.1016/j.envpol.2020.114003

Bashash M, Marchand M, Hu H, Till C, Martínez-Mier EA, Sánchez BN, Basu N, Peterson KE, Green R, Schnaas L, Mercado-García A, Hernández-Ávila M, Téllez-Rojo MM (2018) Prenatal fluoride exposure and attention deficit hyperactivity disorder (ADHD) symptoms in children at 6–12 years of age in Mexico City. Environ Int 121(1):658–666. https://doi.org/10.1016/j.envint.2018.09.017

Cai H, Zhu X, Peng C, Xu W, Li D, Wang Y, Fang S, Li Y, Hu S, Wan X (2016) Critical factors determining fluoride concentration in tea leaves produced from Anhui province, China. Ecotoxicol Environ Saf 31:14–21

Cao J, Zhao Y, Liu J (1997) Brick tea consumption as the cause of dental fluorosis among children from Mongol, Kazak and Yugu populations in China. Food Chem Toxicol 35:827–833

Cao J, Liu JW, Tang LL, Sangbu DZ, Yu S, Zhou S, Yu Y, Qu HY (2005) Dental and early-stage skeletal fluorosis in children induced by fluoride in brick-tea. Fluoride 38(1):44–47

Chan L, Mehra A, Saikat S, Lynch P (2013) Human exposure assessment of fluoride from tea (Camellia sinensis L.): a UK based issue? Food Res Int 51:564–570. https://doi.org/10.1016/j.foodres.2013.01.025

Díaz Z, Vallejo V, Fuillerat R, Castro O, Albertús F (1991) Fluoride content in teas consumed in Cuba. Alimentaria 225:61–63 (in Spanish)

EFSA (2018) Overview on Tolerable Upper Intake Levels as derived by the Scientific Committee on Food (SCF) and the EFSA Panel on Dietetic Products, Nutrition and Allergies (NDA). Summary of Tolerable Upper Intake Levels – version 4. Available online: https://www.efsa.europa.eu/sites/default/files/assets/UL_Summary_tables.pdf accessed 3 July 2020

EFSA (European Food Safety Authority) (2013) Scientific opinion on Dietary Reference Values for fluoride. EFSA J 11(8):3332

Elliot J, Scarpello JH, Morgan MG (2001) Effects of tyrosine kinase inhibitors on cell death induced by sodium fluoride and pertussis toxin in the pancreatic beta-cell line, RIN m5F. Br J Pharmacol 132:119–126

Emekli-Alturfan E, Yarat A, Akyuz S (2009) Fluoride levels in various black tea, herbal and fruit infusions consumed in Turkey. Food Chem Toxicol 47(7):1495–1498

Fojo C, Figueira ME, Almeida CMM (2013) Fluoride content of soft drinks, nectars, juices, juice drinks, concentrates, teas and infusions marketed in Portugal. Food Addit Contam PA 30(4):705–712

Fordyce FM, Vrana K, Zhovinsky E, Povoroznuk V, Toth G, Hope BC, Iljinsky U, Baker J (2007) A health risk assessment for fluoride in Central Europe. Environ Geochem Health 29:83–102

Fraysse C, Bilbeissi MW, Mitre D, Kerebel B (1989) The role of tea consumption in dental fluorosis in Jordan. Bull Group Int Recher Sci Stomat Odontol 32(1):39–46

Frazão P, Peres MA, Cury JA (2011) Drinking water quality and fluoride concentration. Rev Saúde Pública 45(5):1–10

Fujimaki-Hayacibara M, Silva-Queiroz C, Pereira-Machado-Tabchoury C, Aparecido-Cury J (2004) Fluoride and aluminum in teas and tea-based beverages. Rev Saúde Pública 38(1):100–105

Ganta S, Yousuf A, Nagaraj A, Pareek S, Sidiq M, Singh K, Vishnani P (2015) Evaluation of fluoride retention due to most commonly consumed estuarine fishes among fish consuming population of Andhra Pradesh as a contributing factor to dental fluorosis: a cross-sectional study. J Clin Diagn Res 9(6):ZC11–ZC15. https://doi.org/10.7860/jcdr/2015/12271.6035

Gondal MA, Habibullah YB, Oloore LE, Iqbal MA (2015) Determination of carcinogenic fluorine in cigarettes using pulsed UV laser-induced breakdown spectroscopy. Appl Opt 54(17):5560–5567. https://doi.org/10.1364/AO.54.005560

González N, Rubio C, Gutiérrez AJ, Luis G, Hardisson A, Revert C (2015) Tap water as a dietary source of exposure to fluoride in Tenerife; risk assessment. Nutr Hosp 31(4):1787–1794 (in Spanish)

Green R, Lanphear B, Hornung R, Flora D, Martínez-Mier A, Neufeld R, Ayotte P, Muckle G, Till C (2019) Association between maternal fluoride exposure during pregnancy and IQ scores in offspring in Canada. JAMA Pedtr 173(10):940–948. https://doi.org/10.1001/jamapediatrics.2019.1729

Gulati P, Singh V, Gupta M, Vaidya V, Dass S, Prakash S (1993) Studies on the leaching of fluoride in tea infusions. Sci Total Environ 138(1–3):213–221. https://doi.org/10.1016/0048-9697(93)90416-4

Gutiérrez AJ, González-Weller D, González T, Burgos A, Lozano G, Hardisson A (2008) Content of trace metals (iron, zinc, manganese, chromium, copper, nikel) in canned variegated scallops (Chlamys varia). Int J Food Sci Nutr 59:535–543

Huang C, Zhang H, Zeng W, Ma J, Zhao S, Jiang Y, Huang C, Mao H, Liao Y (2020) Enhanced fluoride adsorption of aluminum humate and its resistance on fluoride accumulation in tea leaves. Environ Tech 41(3):329–338

ISTAC (Instituto de Estadística de Canarias) (2020) Available online: http://www.gobiernodecanarias.org/istac/estadisticas/sectorservicios/hosteleriayturismo/demanda/C00029A.html Accessed 7 July 2020

Jáudenes JR, Hardisson A, Gutiérrez AJ, Rubio C, Revert C (2015) Toxic risk assessment of fluoride presence in bottled water consumption in the Canary Islands. Nutr Hosp 32(5):2268–2275 (in Spanish)

Jáudenes JR, Hardisson A, Paz S, Rubio C, Gutiérrez AJ, Burgos A, Revert C (2018) Potentiometric Determination of Fluoride Concentration in Beers. Biol Trace Elem Res 181 (1):178–183. https://doi.org/10.1007/s12011-017-1029-8

Javier-Pérez R, Rubio-Armendáriz C, Gutiérrez-Fernández AJ, Paz-Montelongo S, Hardisson A (2020) Fluoride levels in toothpaste and mouthwashes. J Neg No Posit Results 5(5):491–503. https://doi.org/10.19230/jonnpr.3326

Jiménez-Córdova M, González-Horta C, Ayllón-Vergara JC, Arreola-Mendoza L, Aguilar-Madrid G, Villareal-Vega EE, Barrera-Hernández A, Barbier OC, Del Razo LM (2019) Evaluation of vascular and kidney injury biomarkers in Mexican children exposed to inorganic fluoride. Environ Res 169:220–228. https://doi.org/10.1016/j.envres.2018.10.028

Juric A, Prkic A, Giljanovic J, Brkljaca M, Sokol V, Boskovic P, Vukusic T (2014) Determination of total fluoride content in teas by using fluoride ion-selective electrode. Int J Electrochem Sci 9:5409–5415

Kabir H, Gupta AK, Tripathy S (2020) Fluoride and human health: systematic appraisal of sources, exposures, metabolism, and toxicity. Crit Rev Environ Sci Tech 50(11):1116–1193. https://doi.org/10.1080/10643389.2019.1647028

Kheradpisheh Z, Mirzaei M, Mahvi AH, Mokhtari M, Azizi R, Fallahzadeh H, Ehrampoush MH (2018) Impact of drinking water fluoride on human thyroid hormones: a case- control study. Sci Rep 8(1):2674. https://doi.org/10.1038/s41598-018-20696-4

Lei Z, Quiong L, Lifeng M, Jianyun R (2013) Characterization of fluoride uptake by roots of tea plants (Camellia sinensis (L.) O. Kuntze). Plant Soil 366:659–669

Li L, Luo K, Liu Y, Xu Y (2012) The pollution control of fluorine and arsenic in roasted corn in "coal-burning" fluorosis area Yunnan, China. J Hazard Mater 229-230:57–65

Liu Y, Téllez-Rojo M, Hu H, Sáncchez BN, Martínez-Mier EA, Basu N, Mercado-García A, Solano-González M, Peterson KE (2019) Fluoride exposure and pubertal development in children living in Mexico City. Environ Health 18:26. https://doi.org/10.1186/s12940-019-0465-7

Luis G, Rubio C, Revert C, Espinosa A, González-Weller D, Gutiérrez AJ, Hardisson A (2015) Dietary intake of metals from yogurts analyzed by inductively coupled plasma optical emission spectrometry (ICP-OES). J Food Compos Anal 39:48–54

Ma SC, Wang XL, Liang YR (2012) Kinetic study on leaching of fluorine from green tea. Afric J Pharm Pharmacol 6(19):1410–1416. https://doi.org/10.5897/AJPP12.210

Maleki A, Daraei H, Mohammadi E, Zandi S, Teymouri P, Mahvi AH, Gharibi F (2016) Daily fluoride intake from Iranian green tea: evaluation of various flavourings on fluoride release. Environ Health Insights 28(10):59–63

Malin AJ, Lesseur C, Busgang SA, Curtin P, Wright RO, Sanders AP (2019) Fluoride exposure and kidney and liver function among adolescents in the United States: NHANES, 2013–2016. Environ Int 132:105012. https://doi.org/10.1016/j.envint.2019.105012

Malinowska E, Inkielewicz I, Czarnouski W, Szefer P (2008) Assessment of fluoride concentration and daily intake by human from tea and herbal infusions. Food Chem Toxicol 46(3):1055–1061

Mandinic Z, Curcic M, Antonijevic B, Carevic M, Mandic J, Djukic-Cosic D, Lekic CP (2010) Fluoride in drinking water and dental fluorosis. Sci Total Environ 408:3507–3512

MAPA (Ministerio de Alimentación, Pesca y Agricultura) (2019) Informe del Consumo Alimentario en España 2018. Ministerio de Agricultura, Pesca y Alimentación. Secretaría General Técnica, Centro de Publicaciones. Madrid, Spain

Maraver F, Vitoria I, Almerich-Silla JM, Armijo F (2015) Fluoride in natural mineral waters packaged in Spain and prevention of dental caries. Aten Primaria 47(1):15–24 (in Spanish)

McDonagh MS, Whiting PF, Wilson PM, Sutton AJ, Chestnutt I, Cooper J, Misso K, Bradley M, Treasure E, Kleijnen J (2000) Systematic review of water fluoridation. BMJ 321:855. https://doi.org/10.1136/bmj.321.7265.855

Mendes ALG, Nascimiento MS, Picoloto RS, Flores EMM, Mello PA (2020) A sample preparation method for fluoride detection by potentiometry with ion-selective electrode in medicinal plants. J Fluor Chem 231:109459. https://doi.org/10.1016/j.jfluchem.2020.109459

Miri M, Bhatnagar A, Mahdavi Y, Basiri L, Nakhaei A, Khosravi R, Eslami H, Ghasemi SM, Balarak D, Alizadeh A, Mohammadi A, Derakhshan Z, Fallahzadeh RA, Taghavi M (2018) Probabilistic risk assessment of exposure to fluoride in most consumed brands of tea in the Middle East. Food Chem Toxicol 115:267–272

Müller ALH, Müller CC, Antes FG, Barin JS, Dressler VL, Flores EMM, Müller EI (2012) Determination of bromide, chloride, and fluoride in cigarette tobacco by ion chromatography after microwave-induced combustion. Anal Let 45(9):1004–1015. https://doi.org/10.1080/00032719.2012.670800

Opydo-Szymaczek J, Opydo J (2010) Fluoride content of beverages intended for infants and young children in Poland. Food Chem Toxicol 48(10):2702–2706

Paz S, Jáudenes JR, Gutiérrez AJ, Rubio C, Hardisson A, Revert C (2017) Determination of fluoride in organic and non-organic wines. Biol Trace Elem Res 178(1):153–159

Pehrsson PR, Patterson KY, Perry CR (2011) The fluoride content of select brewed and microwave-brewed black teas in the United States. J Food Compos Anal 24:971–975

Peng Y, Xi J, Sun Y, Chen G, Li X, Peng C, Wan X, Cai H (2019) Tea components influencing bioavailability of fluoride and potential transport mechanism in the Caco-2 cell line model. Int J Food Sci Tech 55:1792–1799. https://doi.org/10.1111/ijfs.14466

Pérez-Olmos R (1987) Determination of fluoride content in teas. Alimentaria 162:57–61 (in Spanish)

Razali NM, Wah YB (2011) Power comparisons of Shapiro-Wilk, Kolmogorov-Smirnov, Lilliefors and Anderson-Darling test. J Stat Model Anal 2(1):21–33

RD (Real Decreto) (2003) Real Decreto140/2003, de 7 de Febrero, por el que se establecen los criterios sanitarios de calidad de consumo humano. BOE 45:7228–7238

Riddell JK, Malin AJ, Flora D, McCague H, Till C (2019) Association of water fluoride and urinary fluoride concentrations with attention deficit hyperactivity disorder in Canadian youth. Environ Int 133(PB):105190. https://doi.org/10.1016/j.envint.2019.105190

Rubio C, Napoleone G, Luis-González G, Gutiérrez AJ, González-Weller D, Hardisson A, Revert C (2017) Metals in edible seaweed. Chemosphere 173:572–579

Rubio C, Rodríguez I, Jaudenes JR, Gutiérrez AJ, Paz S, Burgos A, Hardisson A, Revert C (2020) Fluoride levels in supply water from a volcanic area in the Macaronesia region. Environ Sci Poll Res 27:11587–11595. https://doi.org/10.1007/S11356-020-07702-X

Shao L, Xu S, Wang G, Yang L, Li R, Zhu J, Chen J, Jiang D (2020) Fluoride in tea from Shandong Province, China and exposure assessment. Food Addit Contam PB 13:77–81. https://doi.org/10.1080/19393210.2019.1710267

Silva-Linhares DP, Ventura Garcia P, Amaral L, Ferreira T, dos Santos RA (2017) Safety evaluation of fluoride content in tea infusions consumed in the Azores – a volcanic region with water springs naturally enriched in fluoride. Biol Trace Elem Res 179:158–164. https://doi.org/10.1007/s12011-017-0947-9

Smid JR, Kruger BJ (1985) The fluoride content of some teas available in Australia. Austr Dent J 30(1):25–28

Stepec D, Tavcar G, Ponikvar-Svet M (2019) Measurement uncertainty evaluation and traceability assurance for total fluorine determination in vegetation by fluoride ion selective electrode. J Fluor Chem 217:22–28. https://doi.org/10.1016/j.jfluchem.2018.08.010

Tecnoagua Report (2011) Final project report. Evaluation of potential technologies to reduce the pollution of Canary waters (in Spanish)

Ullah R, Zafar MS, Shahani N (2017) Potential fluoride toxicity from oral medicaments: a review. Iran J Basic Med Sci 20(8):841–848. https://doi.org/10.22038/IJBMS.2017.9104

Valdez Jiménez L, López Guzmán OD, Cervantes Flores M, Costilla-Salazar R, Calderón Hernández J, Alcaraz Contreras Y, Rocha-Amador DO (2017) In utero exposure to fluoride and cognitive development delay in infants. NeuroTox 59:65–70. https://doi.org/10.1016/j.neuro.2016.12.011

Wang M, Liu L, Li H, Li Y, Liu H, Hou C, Zeng Q, Li P, Zhao Q, Dong L, Zhou G, Yu X, Liu L, Guan Q, Zhang S, Wang A (2020) Thyroid function, intelligence, and low-moderate fluoride exposure among Chinese school-age children. Environ Int 134:105229. https://doi.org/10.1016/j.envint.2019.105229

Waugh DT, Potter W, Limeback H, Godfrey M (2016) Risk assessment of fluoride intake from tea in the Republic of Ireland and its implications for public health and water fluoridation. Int J Environ Res Public Health 13:259

Waugh DT, Godfrey M, Limeback H, Potter W (2017) Black tea source, production, and consumption: assessment of health risks of fluoride intake in New Zealand. J Environ Pub Health 2017:1–27. https://doi.org/10.1155/2017/5120504

WHO (World Health Organization) (2010) Preventing disease through healthy environments, inadequate or excess fluoride: a major public health concern. WHO, Geneva

Whyte MP, Totty WG, Lim VT, Whitford GM (2008) Skeletal fluorosis from instant tea. J Bone Min Res 23(5):759–769. https://doi.org/10.1359/JBMR.080101

Xing L, Zhang H, Qi R, Tsao R, Mine Y (2019) Recent advances in the understanding of the health benefits and molecular mechanisms associated with green tea polyphenols. J Agric Food Chem 67(4):1029–1043. https://doi.org/10.1021/acs.jafc.8b06146

Xiong X, Liu J, He W, Xia T, He P, Chen X, Yang K (2007) Dose-effect relationship between drinking water fluoride levels and damage to liver and kidney functions in children. Environ Res 103:112–116

Yin J, Cao J (2008) Tea and fluorosis. J Fluor Chem 129:76–81

Zhang M, Wang A, He W, He P, Bu B, Xia T, Chen X, Yang K (2007) Effects of fluoride on the expression of NCAM, oxidative stress, and apoptosis in primary cultured hippocampus neurons. Toxicology 236:208–216

Zhu JJ, Tang ATH, Matinlinna JP, Tsoi JKH, Hägg U (2013) Potentiometric determination of fluoride release from three types of tea leaves. Int J Electrochem Sci 8:11142–11150
Ethics declarations
Conflict of interest
The authors declare that they have no conflict of interest.
Additional information
Publisher's note
Springer Nature remains neutral with regard to jurisdictional claims in published maps and institutional affiliations.
Responsible editor: Lotfi Aleya
About this article
Cite this article
Rodríguez, I., Burgos, A., Rubio, C. et al. Human exposure to fluoride from tea (Camellia sinensis) in a volcanic region—Canary Islands, Spain. Environ Sci Pollut Res (2020). https://doi.org/10.1007/s11356-020-10319-9
Received:

Accepted:

Published:
Keywords
Fluoride

Tea

Tap water

Human exposure

Fluorosis