Abstract
Given the relatively harsh natural environment in semi-arid valley areas, the attraction and radiation functions of semi-arid valley cities have become the foci of further development in Western China. This study takes Lanzhou City (a semi-arid river valley city) as an example and uses the theoretical framework of pressure-state-response to optimize the response strategies of the tourism environmental needs of the City's core stakeholders from the multi-scenario and time series diversity perspectives. Based on the index system of the tourism environment system (TES) in semi-arid valley cities, the system dynamics model is used to forecast the index system of the tourism environment from multi-scenario perspectives. Based on the evolutionary optimization algorithm NSGA-II, the core stakeholders are optimized to meet the tourism environment needs, and the optimal solution set is selected based on the decision makers' preferences. Finally, several measures to improve the anti-interference ability of semi-arid valley cities' TES are proposed, namely standardizing the preferences of decision makers, improving the resilience of the destination TES, carrying out the safety management of valley cities' TES, and adjusting the seasonality of such cities to improve their tourism environment and promote the welfare of various stakeholders.
Access options
Buy single article
Instant access to the full article PDF.
USD 39.95
Price includes VAT (USA)
Tax calculation will be finalised during checkout.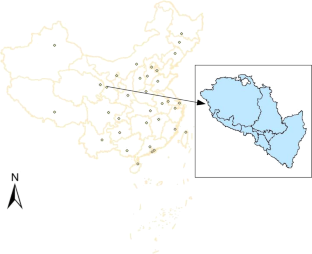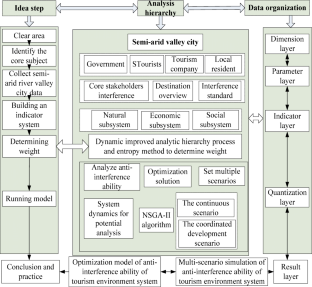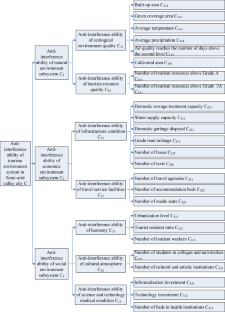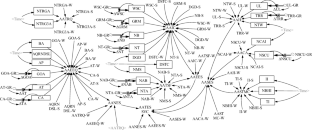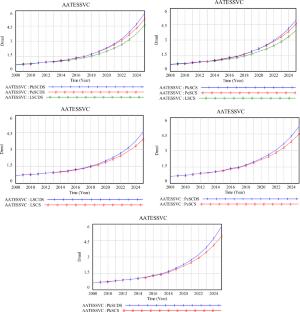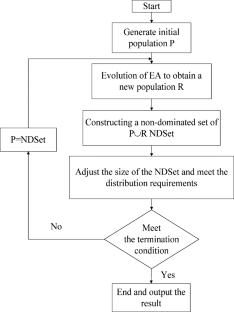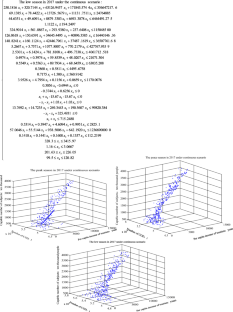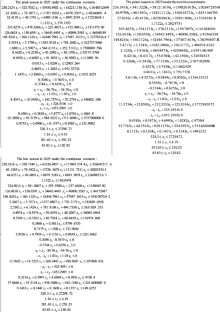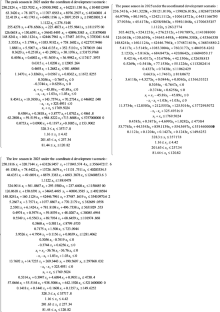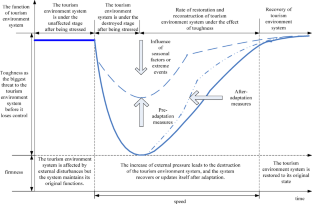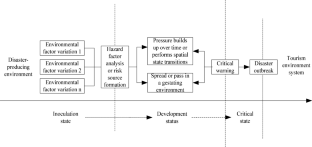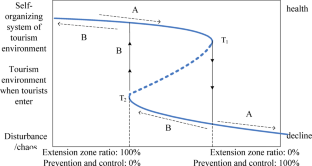 References
Ahmeti F (2015) Building community capacity for tourism development in transitional countries: case of Kosovo. Eur J Sci Res 115(4):536–543

Alazaizeh MM, Ababneh A, Jamaliah MM (2019) Preservation vs. use: understanding tourism stakeholders' value perceptions toward Petra Archaeological Park. J Tour Cult Chang 1:1–15

Alipour H, Olya HGT, Forouzan I (2017) Environmental impacts of mass religious tourism: from residents' perspectives. Tour Anal 22(2):167–183

Amuquandoh EF (2010) Residents' perceptions of the environmental impacts of tourism in the Lake Bosomtwe Basin, Ghana. J Sustain Tour 18(2):223–238

Boes K, Buhalis D, Inversini A (2016) Smart tourism destinations: ecosystems for tourism destination competitiveness. Int J Tour Cities 2(2):108–124

Curto RE, Yoon J (2006) Propagation phenomena for hyponormal 2-variable weighted shifts. J Oper Theory 58(1):175–203

De Vita G (2014) The long-run impact of exchange rate regimes on international tourism flows. Tourism Management 45(12):226–233

Dey J, Sakhre S, Gupta V, Vijay R, Pathak S, Biniwale R, Kumar R (2018) Geospatial assessment of tourism impact on land environment of Dehradun, Uttarakhand, India. Environ Monit Assess 190(4):181–189

Feliot P, Bect J, Vazquez E (2015) A Bayesian approach to constrained single and multi-objective optimization. J Glob Optim 67(1-2):1–37

Filippo B, Mike P, Martin S (2019) The perceptions of stakeholders in small-scale sporting events. J Conv Event Tour 3:1–26

Glauco DV, Salih K, Levent A, Sami F, Mehmet M (2015) Revisiting the environmental Kuznets curve hypothesis in a tourism development context. Environ Sci Pollut Res 22(21):16652–16663

Hanna P, Johnson K, Stenner P, Adams M (2015) Foucault, sustainable tourism, and relationships with the environment (human and nonhuman). GeoJournal 80(2):301–314

Heslinga J, Groote P, Vanclay F (2017) Strengthening governance processes to improve benefit-sharing from tourism in protected areas by using stakeholder analysis. J Sustain Tour 6:1–15

Jose S, Pedro PS, Miguel RM (2018) Attitudes expressed in online comments about environmental factors in the tourism sector: an exploratory study. Int J Environ Res Public Health 15(3):553–567

Katircioglu TS (2014a) International tourism, energy consumption, and environmental pollution: the case of Turkey. Renew Sust Energ Rev 36:180–187

Katircioglu ST (2014b) Testing the tourism-induced EKC hypothesis: the case of Singapore. Econ Model 41:383–391

Katircioglu ST, Feridun M, Kilinc C (2014) Estimating tourism-induced energy consumption and CO2 emissions: the case of Cyprus. Renew Sust Energ Rev 29:634–640

Katircioglu S, Katircioglu S, Cizreliogullari MN (2019) Estimating the role of climate changes on international tourist flows: evidence from Mediterranean Island States. Environ Sci Pollut Res 26(14):14393–14399

Kouziokas GN (2016) Geospatial based information system development in public administration for sustainable development and planning in urban environment. Eur J Sustain Dev 5(4):347–352

Lange GM (2015) Tourism in Zanzibar: incentives for sustainable management of the coastal environment. Ecosyst Serv 11:5–11

Marsiglio S (2015) Economic growth and environment: tourism as a trigger for green growth. Tour Econ 21(1):183–204

Melendez ST, Thapa B (2017) Tourism demand modeling and forecasting for EI Salvador. Tour Anal 22(2):261–266

Michailidou AV, Vlachokostas C, Moussiopoulos N (2016) Life cycle thinking used for assessing the environmental impacts of tourism activity for a Greek tourism destination [J]. J Clean Prod 111:499–510

Mirjalili S, Jangir P, Saremi S (2016) Multi-objective ant lion optimizer: a multi-objective optimization algorithm for solving engineering problems. Appl Intell 46(1):79–95

Mohamad AI, Tumin MH, Noor NLM, Saman FM, Amin MNM (2018) Application of system dynamic approach for family Takaful Product analysis. Pertanika J Sci Technol 26(1):379–390

Mukherjee K (2010) A dual system model of preferences under risk. Psychol Rev 117(1):243–255

Önder I, Gunter U (2016) Forecasting tourism demand with Google trends for a major European city destination. Tour Anal 21(2):203–220

Paletto A, Giacovelli G, Pastorella F (2017) Stakeholders' opinions and expectations for the forest-based sector: a regional case study in Italy. Int For Rev 19(1):68–78

Rodolfo EH, Raúl MT, Agustín G (2010) Optimal fuzzy control system using the cross-entropy method. A case study of a drilling process. Inf Sci 180(14):2777–2792

Sghaier A, Guizani A, Jabeur SB, Nurunnabi M (2019) Tourism development, energy consumption and environmental in Tunisia, Egypt and Morocco: a trivariate analysis. GeoJournal 84:593–609

Stefănica M, Butnaru GI (2015) Research on tourists' perception of the relationship between tourism and environment. Procedia Econ Finance 20:595–600

Thinh NA, Thanh NN, Tuyen LT, Hens L (2018) Tourism and beach erosion: valuing the damage of beach erosion for tourism in the Hoi An World Heritage Site. Environ Dev Sustain 1:1–12

Tomáš G, Zuzana G, Vanda M, Arvid F (2017) Destination structure revisited in view of the community and corporate model. Tour Manag Perspect 24:54–63

Yazdanpanah H, Barghi H, Esmaili A (2016) Effect of climate change impact on tourism: a study on climate comfort of Zayandehroud River route from 2014 to 2039. Tour Manag Perspect 17:82–89

Yucedag C, Kaya LG, Cetin M (2018) Identifying and assessing environmental awareness of hotel and restaurant employees' attitudes in the Amasra district of Bartin. Environ Monit Assess 190(2):60
Funding
This research was financially supported by the National Natural Science Foundation of China (Grant No. 41961020), the National Natural Science Youth Fund Project of China (Grant No. 41501597), the Higher Education Innovative Ability Enhancement Project of Gansu Province (Grant No. 2019A-022), and the Lanzhou University of Technology Ph.D. Fund Project Funding and Lanzhou University of Technology Hongliu First-class Discipline Support Direction "Management Decision Theory, Method and Application Construction Project."
Additional information
Publisher's note
Springer Nature remains neutral with regard to jurisdictional claims in published maps and institutional affiliations.
Responsible Editor: Eyup Dogan
About this article
Cite this article
Yang, X., Jia, Y., Zhang, D. et al. Research on the anti-interference capability of the tourism environment system for the core stakeholders of semi-arid valley-type cities: analysis based on the multi-scenario and time series diversity perspectives. Environ Sci Pollut Res 27, 40020–40040 (2020). https://doi.org/10.1007/s11356-020-09059-7
Received:

Accepted:

Published:

Issue Date:
Keywords
Semi-arid valley-type cities

Core stakeholders

Tourism environment

Optimization

Multi-scenario