Abstract
Nowadays, the sunscreen creams are composed of mostly synthetic chemicals and other organic compounds which were found to enter into the blood stream on topical application raising concerns in the scientific community. The scientific community has now shifted their attention to herbal formulations due to toxicity of these synthetic molecules. Aloe vera is a xerophitic plant having excellent anti-oxidant properties. The permeation effect and drug stability of the drug candidate can be significantly enhanced by formulating it into solid lipid nanoparticles (SLN). The main objectives of the study were to formulate and evaluate Aloe vera-loaded SLN sunscreen cream and to determine its photoprotective potential. The Aloe vera-loaded SLNs were formulated by microemulsification technique. The developed SLNs were studied for its entrapment efficiency, poly dispersity index (PDI), zeta potential, particle size, and other characterization techniques. Finally, the optimized SLNs were incorporated into the sunscreen cream and evaluated for its spreadability, viscosity, extrudability, drug content, in vitro drug release, ex vivo permeation, determination of sun protection factor (SPF), skin irritation test, and accelerated stability studies. The in vitro SPF was found out to be 16.9 ± 2.44 and the in vivo SPF observed to be approximately 14.81 ± 3.81, respectively. Stability studies were performed under accelerated conditions and no appreciable changes in the parameters were noticed. The solid lipid nanoparticles of Aloe vera were incorporated into a cream and the SPF of the resultant sunscreen cream was found to be on par with the sunscreens that were currently available in the market.
Access options
Buy single article
Instant access to the full article PDF.
USD 39.95
Price includes VAT (USA)
Tax calculation will be finalised during checkout.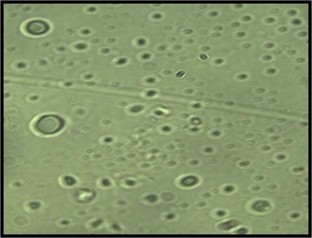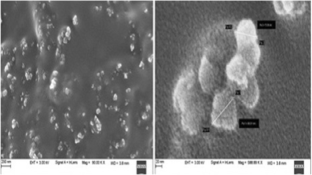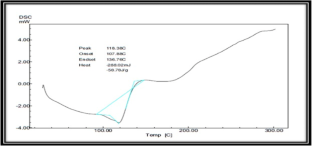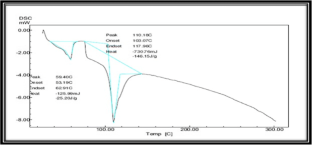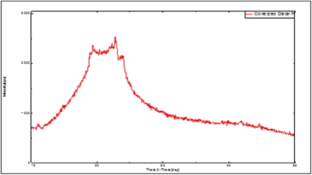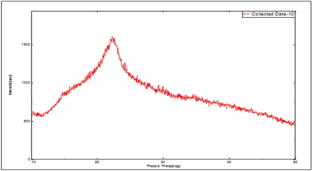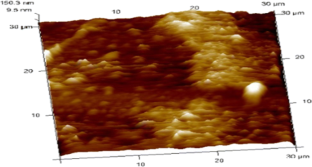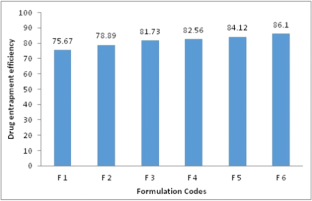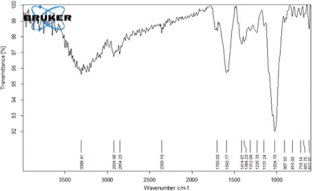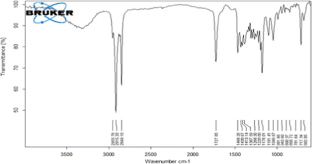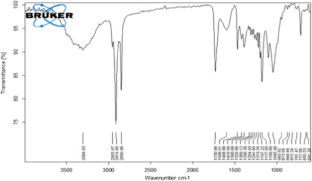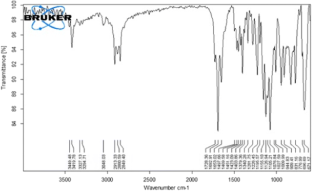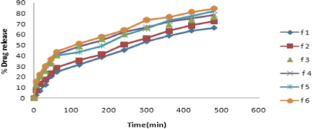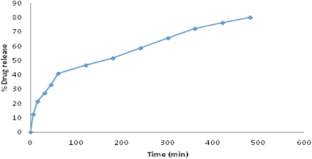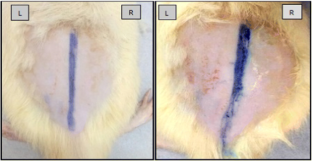 References
Bahman K, Vahid H, Mahmoud RJ, Golmohammadzadeh S (2015) Safranal-loaded solid lipid nanoparticles: evaluation of sunscreen and moisturizing potential for topical applications. Iran J Basic Med Sci 18(1):58–63

Brummitte DW, Summer M, Frank A (2012) Comprehensive review of ultraviolet radiation and the current status on sunscreens. J Clin Aesthet Dermatol 5(9):18–23

Chen D, Yang T, Liang W, Zhang Q (2001) In vitro and in vivo study of two types of long circulating solid lipid nanoparticles containing paclitaxel. Chem Pharm Bull 49:1444–1447

Chen MX, Alexander KS, Baki G (2016) Formulation and evaluation of antibacterial creams and gels containing metal ions for topical application. J Pharm 5754349. https://doi.org/10.1155/2016/5754349

Dinda A, Biswal I, Chowdhury P, Mohapatra R (2013) Formulation development and evaluation of paclitaxel loaded solid lipid nanoparticles using glyceryl monostearate. J Appl Pharm Sci 3(08):133–138

Dubes A, Parrot-Lopez H, Abdelwahed W, Degobert G, Fessi H, Shahgaldian P, Coleman AW (2013) Scanning electron microscopy and atomic force microscopy imaging of solid lipid nanoparticles derived from amphiphilic cyclodextrins. Eur J Pharm Sci 55:279–282

Elias PM, Choi EH (2005) Interactions among stratum corneum defensive functions. Exp Dermatol 14:719–726

Freitas C, Muller RH (1999) Correlation between long-term stability of solid lipid nanoparticles (SLN) and crystallinity of the lipid phase. EurJ Pharm Biopharm 47(2):125–132

Geng J, Tang W, Wan X, Zhou Q, Wang XJ, Lei TC, Chen XD et al (2008) Photoprotection of bacterial-derived melanin against ultraviolet A-induced cell death and its potential application as an active sunscreen. J Eur Acad Dermatol Venereol 22(7):852–858

Gokce EH, Korkmaz E, Dellera E, Sandri G, Bonferoni MC, Ozer O (2012) Resveratrol-loaded solid lipid nanoparticles versus nanostructured lipid carriers: evaluation of antioxidant potential for dermal applications. Int J Nanomedicine 7:1841–1850

Golmohammadzadeh S, Mokhtari M, Jaafari MR (2012) Preparation, characterization and evaluation of moisturizing and UV protecting effects of topical solid lipid nanoparticles. Brazil J Pharm Sci 48(4):683–690

Gonzaga ER (2009) Role of UV light in photo damage, skin aging, and skin cancer. Am J ClinDermatol 10(1):19–24

Heinrich U, Moore CE, De Spirt S et al (2011) Green tea polyphenols provide photoprotection, increase microcirculation, and modulate skin properties of women. J Nutr 141:1202–1208

Honigsmann H (2002) Erythema and pigmentation. Photodermatol Photoimmunol Photomed 18:75–81

Jain SK, Khare P, Jain A, Gulbake A (2010) Solid lipid nanoparticles bearing oxybenzone: in vitro and in vivo evaluation. J Microencapsul 27(3):226–233

Jangde R, Daharwal SJ (2011) Herbal sunscreen: an overview. Research J Topical and Cosmetic Sci 2(2):35–39

Jansen R, Wang SQ, Burnett M, Osterwalder U, Lim HW (2013) Photoprotection. J Am Acad Dermatol 69(6):153.e1–153.e12

Jhon D, Stuart J, Alexandra AO, Timothy S (2013) UV radiation and the skin. Int J Mol Sci 14(6):12222–12248

Jose J, Netto G (2019) Role of solid lipid nanoparticles as photo protective agents in cosmetics. J Cosmet Dermatol 18(1):315–321

Khora LS, Sahu KR, Jangade R (2011) Preparation and evaluation of herbal cosmetic cream. Pharmacol Online 2:1258–1264

Kolarsick PAJ, Maria A, Goodwin C (2011) Anatomy and physiology of skin. J Dermatol Nurses Assoc 3(4):203–213

Korac RR, Khambholja KM (2011) The potential of herbs in skin protection from ultraviolet radiation. Phcog Rev 5(10):164–173

Kullavanijaya P, Lim HW (2005) Photoprotection. J Am Acad Dermatol 52:937–958

Latha MS, Martis J, Shobha V, Sham Shinde R, Bangera S, Krishnankutty B, Bellary S, Varughese S, Rao P, Naveen Kumar BR (2013) Sun screening agents. J Clin Aesthet Dermatol 6(1):16–26

Mahmoud BH, Ruvolo E, Hexsel CL, Liu Y, Owen MR, Kollias N, Lim HW, Hamzavi IH (2010) Impact of long-wavelength UVA and visible light on melanocompetent skin. J Invest Dermatol 130:2092–2097

Matsumura Y, Ananthaswamy HN (2004) Toxic effects of ultraviolet radiation on the skin. Toxicol Appl Pharmacol 195:298–308

Mishra AK, Mishra A, Chattopadhyay P (2011) Herbal cosmeceuticals for photoprotection from ultraviolet B radiation: a review. Trop J Pharm Res 10(3):351–360

Mishra AK, Mishra A, Chattopadhyay P (2012) Assessment of in vitro sun protection factor of Calendula officinalisl L. Asteraceae essential oil formulation. J Young Pharm 4(1):17–21

Netto G, Jose J (2018) Development, characterization, and evaluation of sunscreen cream containing solid lipid nanoparticles of silymarin. J Cosmet Dermatol 17(6):1073–1083

Pereira A, Mallya R (2015) Formulation and evaluation of a photoprotectant cream containing Phyllanthus emblica extractphospholipid complex. J Pharmacogn Phytochem 4(2):232–240

Pillai S, Oresajo C, Hayward J (2005) Ultraviolet radiation and skin aging: roles of reactive oxygen species, inflammation and protease activation, and strategies for prevention of inflammation-induced matrix degradation – a review. Int J Cosmetic Science 27:17–34

Reddy RK, Sakthivel S, Afreen S, Vijayan V (2013) Formulation and characterization of solid lipid nanoparticles loaded neem oil for topical treatment of acne. J Acute Dis 282-6

Runger TM, Kappes UP (2008) Mechanisms of mutation formation with long-wave ultraviolet light (UVA). PhotodermatolPhotoimmunolPhotomed 24:2–10

Sarangi MK, Padhi S (2016) Solid lipid nanoparticles–a review. J Crit Rev 3(3):5–12

Souza C, Campos PMBGM (2017) Development and photoprotective effect of a sunscreen containing the antioxidants Spirulina and dimethylmethoxy chromanol on sun-induced skin damage. Eur J Pharm Sci 104:52–64

Tabbakhi Z, Nasrollahi AS, Farboud SE (2011) Novel formulation and evaluation of a Q 10-loaded solid lipid nanoparticle cream: in vitro and in vivo studies. Int J Nanomedicine 6:611–617

Uner M, Yener G (2007) Importance of solid lipid nanoparticles (SLN) in various administration routes and future perspectives. Int J Nano medicine 2(3):289–300

Wang SQ, Setlow R, Berwick M, Polsky D et al (2001) Ultraviolet A and melanoma: a review. J Am Acad Dermatol 44(5):837–846

Wang JX, Sun X, Zhang ZR (2002) Enhanced brain targeting by synthesis of 3′, 5′-dioctanoyl-5-fluoro-2′-deoxyuridine and incorporation into solid lipid nanoparticles. Eur J Pharm Biopharm 54:285–290

Yamada M, Mohammed Y, Prow TW (2020) Advances and controversies in studying sunscreen delivery and toxicity. Adv Drug Deliv Rev S0169-409X(20):30007–30007. https://doi.org/10.1016/j.addr.2020.02.001
Acknowledgments
Supports from NITTE Deemed to be University were highly valued
Funding
This research did not receive any specific grant from funding agencies in the public, commercial, or not-for-profit sectors.
Additional information
Publisher's note
Springer Nature remains neutral with regard to jurisdictional claims in published maps and institutional affiliations.
Responsible editor: Lotfi Aleya
About this article
Cite this article
Rodrigues, L.R., Jose, J. Exploring the photo protective potential of solid lipid nanoparticle-based sunscreen cream containing Aloe vera. Environ Sci Pollut Res 27, 20876–20888 (2020). https://doi.org/10.1007/s11356-020-08543-4
Received:

Accepted:

Published:

Issue Date:
Keywords
Photoprotective

Phytobioactive

Aloe vera

Solid lipid nanoparticles

UV

Sunscreen cream