Abstract
Lipids produced from agricultural and industrial residues using oleaginous microorganisms for use as biofuels are attracting the attention of researchers due to their environmental benefits. However, low efficiencies and high costs limit their application to a certain extent. The present study is the first to use inositol as an enhancer to improve the production and accumulation of lipids during fermentation by the microalga Schizochytrium sp. SR21. The study aimed to maximize the production of lipids and docosahexaenoic acid (DHA) by optimizing the conditions of inositol addition into the fermentation medium. The corresponding key enzyme and metabolite profiles of SR21 were evaluated. The results indicated that the addition of 120 mg L−1 of inositol to the medium at 48 h improved lipid and DHA production by 13.90 and 20.82%, resulting in total concentrations of 22.86 and 8.53 g/L, respectively. Moreover, the ratio of unsaturated fatty acids (UFAs) to saturated fatty acids (SFAs) increased by 23.38% and is consistent with the results of the metabolomic analysis. The activity of enzymes (i.e., PC, G6PDH, NADPH-ME, and ACL) related to fatty acid synthesis in strain SR21 also increased significantly (43.38%, 28.68%, 37.47%, and 19.87%, respectively). Metabolomic analysis also showed that inositol promoted lipid synthesis in SR21 and significantly increased the relative proportion of UFAs by affecting the citrate cycle and SFA and UFA metabolic pathways. Thus, inositol is an ideal enhancer of lipid production and accumulation by oleaginous microorganisms.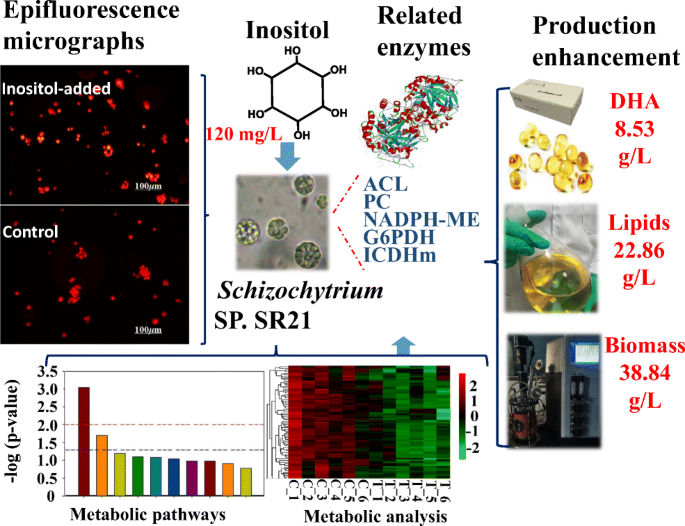 We're sorry, something doesn't seem to be working properly.
Please try refreshing the page. If that doesn't work, please contact support so we can address the problem.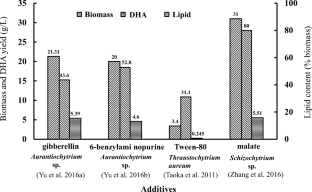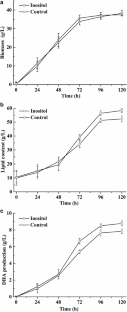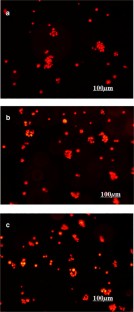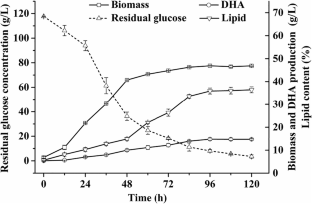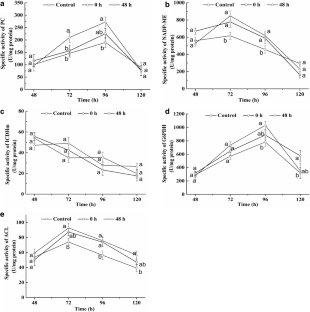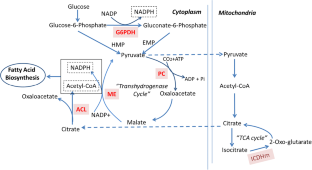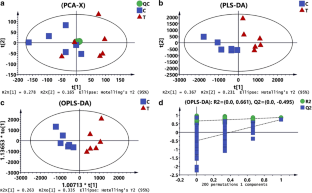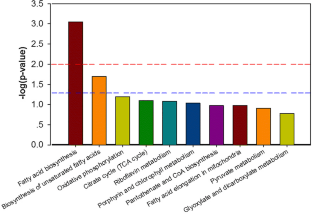 References
Adarme-Vega TC, Lim DK, Timmins M, Vernen F, Li Y, Schenk PM (2012) Microalgal biofactories: a promising approach towards sustainable omega-3 fatty acid production. Microb Cell Factories 11:96

Bowyer DE, Leat WM, Howard AN, Gresham GA (1963) The determination of the fatty acid composition of serum lipids separated by thin-layer chromatography; and a comparison with column chromatography. Biochim Biophys Acta 70:423–431

Bradford MM (1976) A rapid and sensitive method for the quantitation of microgram quantities of protein utilizing the principle of protein-dye binding. Anal Biochem 72:248–254

Brennan L, Owende P (2010) Biofuels from microalgae-a review of technologies for production, processing, and extractions of biofuels and co-products. Renew Sust Energ Rev 14:557–577

Conn E, Vennesland B, Kraemer LM (1949) Distribution of a triphosphopyridine nucleotide-specific enzyme catalyzing the reversible oxidative decarboxylation of malic acid in higher plants. Arch Biochem 23:179–197

Danaei G, Ding EL, Mozaffarian D, Taylor B, Rehm J, Murray CJL, Ezzati M (2009) The preventable causes of death in the United States: comparative risk assessment of dietary, lifestyle, and metabolic risk factors. PLoS Med 6:e1000058

Fedorova-Dahms I, Marone PA, Bauter M, Ryan AS (2011) Safety evaluation of DHA-rich algal oil from Schizochytrium sp. Food Chem Toxicol 49:3310–3318

Garay LA, Boundymills KL, German JB (2014) Accumulation of high-value lipids in single-cell microorganisms: a mechanistic approach and future perspectives. J Agric Food Chem 62:2709–2727

Janssen CI, Kiliaan AJ (2014) Long-chain polyunsaturated fatty acids (LCPUFA) from genesis to senescence: the influence of LCPUFA on neural development, aging, and neurodegeneration. Prog Lipid Res 53:1–7

Kroes R, Schaefer EJ, Squire RA, Williams GM (2003) A review of the safety of DHA45-oil. Food Chem Toxicol 41:1433–1446

Li J, Ren LJ, Sun GN, Qu L, Huang H (2013) Comparative metabolomics analysis of docosahexaenoic acid fermentation processes by Schizochytrium sp. under different oxygen availability conditions. OMICS 17:269–281

López-Ferrer S, Baucells MD, Barroeta AC, Galobart J, Grashorn MA (2001) n-3 Enrichment of chicken meat. 2. Use of precursors of long-chain polyunsaturated fatty acids: linseed oil. Poult Sci 80:753–761

Metz JG, Roessler P, Facciotti D, Levering C, Dittrich F, Lassner M et al (2001) Production of polyunsaturated fatty acids by polyketide synthases in both prokaryotes and eukaryotes. Science 293:290–293

Mohajeri MH, Troesch B, Weber P (2015) Inadequate supply of vitamins and DHA in the elderly: implications for brain aging and Alzheimer-type dementia. Nutrition 31:261–275

Moon YA, Shah NA, Mohapatra S, Warrington JA, Horton JD (2001) Identification of a mammalian long chain fatty acyl elongase regulated by sterol regulatory element-binding proteins. J Biol Chem 276:45358–45366

Morita E, Kumon Y, Nakahara T, Kagiwada S, Noguchi T (2006) Docosahexaenoic acid production and lipid-body formation in schizochytrium limacinum SR21. Mar Biotechnol 8:319–327

Ochoa-Estopier A, Guillouet SE (2014) D-stat culture for studying the metabolic shifts from oxidative metabolism to lipid accumulation and citric acid production in Yarrowia lipolytica. J Biotechnol 170:35–41

Ratledge C (1992) Microbial lipids: Commercial realities or academic curiosities. Industrial Applications of Single Cell Oils. AOCS Press

Ratledge C (2004) Fatty acid biosynthesis in microorganisms being used for single cell oil production. Biochimie 86:807–815

Ratledge C (2012) Omega-3 biotechnology: errors and omissions. Biotechnol Adv 30:1746–1747

Ratledge C (2014) The role of malic enzyme as the provider of NADPH in oleaginous microorganisms: a reappraisal and unsolved problems. Biotechnol Lett 36:1557–1568

Rosa SM, Soria MA, Vélez CG, Galvagno MA (2010) Improvement of a two-stage fermentation process for docosahexaenoic acid production by Aurantiochytrium limacinum SR21 applying statistical experimental designs and data analysis. Bioresour Technol 101:2367–2374

Shi XY, Li TY, Wang M, Wu WW, Li WJ, Wu QY, Wu FA, Wang J (2017) Converting defatted silkworm pupae by Yarrowia lipolytica for enhanced lipid production. Eur J Lipid Sci Technol 119:1600120

Song Y, Salbu B, Teien HC, Heier LS, Rosseland BO, Høgåsen T et al (2014) Hepatic transcriptomic profiling reveals early toxicological mechanisms of uranium in Atlantic salmon (Salmo salar). BMC Genomics 15:1–21

Taoka Y, Nagano N, Okita Y, Izumida H, Sugimoto S, Hayashi M (2011) Effect of tween 80 on the growth, lipid accumulation and fatty acid composition of Thraustochytrium aureum ATCC 34304. J Biosci Bioeng 111:420–424

Wang GY, Zhang Y, Chi Z, Liu GL, Wang ZP, Chi ZM (2015) Role of pyruvate carboxylase in accumulation of intracellular lipid of the oleaginous yeast Yarrowia lipolytica ACA-DC 50109. Appl Microbiol Biotechnol 99:1637–1645

Xia JF, Liang QL, Ping HU, Wang YM, Luo GA (2009) Recent trends in strategies and methodologies for metabonomics. Fresenius J Anal Chem 37:136–143

Xu K, Xu P (2014) Betaine and beet molasses enhance L-lactic acid production by Bacillus coagulans. PLoS One 9:e100731

Yokochi T, Honda D, Higashihara T, Nakahara T (1998) Optimization of docosahexaenoic acid production by Schizochytrium limacinum SR21. Appl Microbiol Biotechnol 49(1):72–76

Yu XJ, Sun J, Sun YQ, Zheng JY, Wang Z (2016a) Metabolomics analysis of phytohormone gibberellin improving lipid and DHA accumulation in Aurantiochytrium sp. Biochem Eng J 112:258–268

Yu XJ, Sun J, Zheng JY, Sun YQ, Wang Z (2016b) Metabolomics analysis reveals 6-benzylaminopurine as a stimulator for improving lipid and DHA accumulation of Aurantiochytrium sp. J Chem Technol Biotechnol 91:1199–1207

Yuanmei L, Ying L, Jie T, Jiong M, Jay JC, Maurycy D (2018) Transcriptomic profiling and gene disruption revealed that two genes related to PUFAs/DHA biosynthesis may be essential for cell growth of Aurantiochytrium sp. Mar Drugs 16:310

Zhang Y, Min Q, Xu J, Zhang K, Chen S, Wang H, Li D (2016) Effect of malate on docosahexaenoic acid production from Schizochytrium sp. B4D1. Electron J Biotechnol 19:56–60
Funding
This work was supported by the Key Research and Development Programs (Modern Agriculture) of Jiangsu Province (grant number BE2013405, BE2017322), the Six Talent Peaks Project of Jiangsu Province (grant number 2015-NY-018), the Key Research and Development Program (Modern Agriculture) of Zhenjiang City (grant number NY2017010), the 333 High-level Talent Training Project of Jiangsu Province (2018), and the Shen Lan Young scholars program of Jiangsu University of Science and Technology (2015).
Ethics declarations
Conflict of interest
The authors declare that they have no conflict of interest.
Additional information
Publisher's note
Springer Nature remains neutral with regard to jurisdictional claims in published maps and institutional affiliations.
Responsible editor: Ta Yeong Wu
Electronic supplementary material
About this article
Cite this article
Liu, ZX., You, S., Tang, BP. et al. Inositol as a new enhancer for improving lipid production and accumulation in Schizochytrium sp. SR21. Environ Sci Pollut Res 26, 35497–35508 (2019). https://doi.org/10.1007/s11356-019-06056-3
Received:

Accepted:

Published:

Issue Date:
Keywords
Schizochytrium sp. SR21

Inositol

Polyunsaturated fatty acids

Metabolomics