Abstract
Climatic changes pose serious risks to the rural community's livelihoods of many developing countries whereas people in mountainous regions are exposed to multiple hazards with limited livelihood resources and heavy dependence on natural resources. The objective of the current study is to assess the livelihood practices and adaptive capacity of a mountainous region of Pakistan, the Balakot, where people are highly vulnerable to climatic changes. The study uses a triangulation method to explore various issues and options of climate change risks sand adaptation and impact of well-being on resilience capacity and livelihood strategies. For this purpose, ten focus group discussions (FGDs) with carefully selected key informants and structured interviews with randomly selected 200 local households are conducted to evaluate different hazards and their associated livelihood effects. It is observed that the changing climate has significantly influenced livelihoods of the local community in the recent past through resource degradation, gradual unavailability of sufficient basic services (quantity and quality of drinking water, crop food diversity, fuel wood, and non-timber forest products), low agricultural productivity, and social inequity viz. income distribution, health, education, and food storage. Such a brunt is felt disproportionately more by poor households due to their low adaptive capacity to climate change with constrained livelihood resources. The study emphasizes the need for targeted efforts to move from coping strategies to adaptations among people considering their social inequalities. Timely information sharing, livelihood diversification and preservation of livelihood resources such as crop and forest production, livestock grazing, creating awareness on the pace, and pattern of climate change in the region and subsequent role of adaptation options are major interventions that should be emphasized by the public bodies.
Access options
Buy single article
Instant access to the full article PDF.
US$ 39.95
Tax calculation will be finalised during checkout.
Subscribe to journal
Immediate online access to all issues from 2019. Subscription will auto renew annually.
US$ 79
Tax calculation will be finalised during checkout.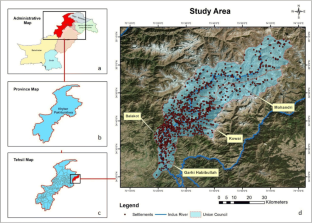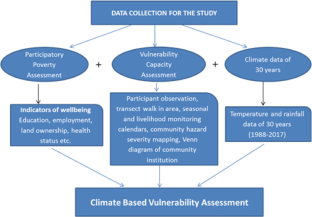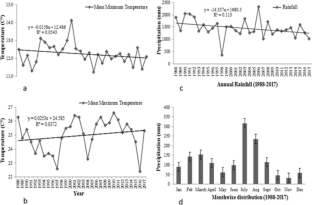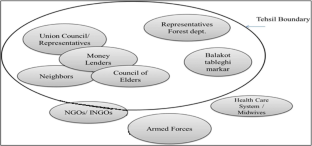 References
Aalst V, Cannon T, Burton I (2008) Community level adaptation to climate change: the potential role of participatory community risk assessment. Glob Environ Chang 18:165–179

Abbas A, Amjath-Babu TS, Kächele H, Usman M, Amjed Iqbal M, Arshad M, Adnan Shahid M, Müller K (2018) Sustainable survival under climatic extremes: linking flood risk mitigation and coping with flood damages in rural Pakistan. Environ Sci Pollut Res 25(32):32491–32505

Ainuddin S, Aldrich DP, Routray JK, Ainuddin S, Achkazai A (2013) The need for local involvement: decentralization of disaster management institutions in Baluchistan, Pakistan. Int J Disaster Risk Reduct 6:50–58

Ali A, Erenstein O (2016) Assessing farmer use of climate change adaptation practices and impacts on food security and poverty in Pakistan. Clim Risk Manag 16:183–194

Arias KB, Dorado JR, Mendoza MT, Ballaran VG, Maligaya H (2016) Vulnerability assessment to climate change of households from Mabacan, Sta. Cruz and Balanac Watersheds in Laguna, Philippines. J Environ Sci Manag 19(1):9–18

Aryal S, Panthi J, Dhakal YR, Gaire NP, Karki K, Joshi NR (2018) Historically evolved practices of the Himalayan transhumant pastoralists and their implications for climate change adaptation. Int J Global Warm 14(3):356–371

Aryal S, Cockfield G, Maraseni TN (2014) Vulnerability of Himalayan transhumant communities to climate change. Clim Chang 125(2):193–208

Aryal S, Cockfield G, Maraseni TN (2017) Globalization and traditional social ecological systems: understanding impacts of tourism and labor migration to the transhumance systems in the Himalayas. Environ Dev. https://doi.org/10.1016/j.envdev.2017.09.001

Babbie ER (2009) The practice of social research. Wadsworth Independence, Kentucky

Basharat M, Shah HR, Arab NH (2016) Landslide susceptibility mapping using GIS and weighted overlay method: a case study from NW Himalayas. Pakistan. J Geosci 9:292

Boissiere M, Locatelli B, Sheil D, Padmanaba M, Sadjudin E (2013) Local perceptions of climate variability and change in tropical forests of Papua, Indonesia. Ecol Soc 18(4):13. https://doi.org/10.5751/ES-05822-180413

Brown K, Westaway E (2011) Agency, capacity, and resilience to environmental change: lessons from human development, well-being, and disasters. Annu Rev Environ Resour 36:321–342

BTTP (2016) Billion Tree Tsunami Afforestation Project. Government of Khyber Pakhtunkhwa KPK, Pakistan

Camp NG (2017) Tanzania's community forests: their impact on human well-being and persistence in spite of the lack of benefit. Ecol Soc 22(1):37. https://doi.org/10.5751/ES-09124-220137

Chaudhary P, Bawa KS (2011) Local perceptions of climate change validated by scientific evidence in the Himalayas. Biol Lett 7(5):767–770. https://doi.org/10.1098/rsbl.2011.0269

Choudhury MA, Abbas A (2017) Agriculture as social wellbeing system in food security: an epistemological study. Theor Econ Lett 7:429–447

Chiwaka E, Yates R (2005) Participatory vulnerability analysis: a step-by-step guideline for field staff. Action Aid International, Johannesburg

Choe H, Thorne JH, Hijmans R, Kim J, Kwon H, Seo C (2017) Meta-corridor solutions for climate vulnerable plant species groups in South Korea. J Appl Ecol 54:1742–1754. https://doi.org/10.1111/1365-2664.12865

Daze A, Ambrose K, Ehrhart C (2009) Climate vulnerability and capacity analysis-handbook. CARE International, Atlanta

Fabinyi M, Evans L, Foale SJ (2014) Social-ecological systems, social diversity, and power: insights from anthropology and political ecology. Ecol Soc 19(4):28. https://doi.org/10.5751/ES-07029-190428

Furberg M, Hondula DM, Saha MV, Nilsson M (2018) In the light of change: a mixed methods investigation of climate perceptions and the instrumental record in northern Sweden. Popul Environ 40:47–71. https://doi.org/10.1007/s11111-018-0302-x

Gentle P, Maraseni TN (2012) Climate change, poverty and livelihoods: adaptation practices by rural mountain communities in Nepal. Environ Sci Pol 21:24–34

Gentle P, Thwaites R, Race D, Alexander K (2014) Differential impacts of climate change on communities in the middle hills region of Nepal. Nat Hazards 74:815–836. https://doi.org/10.1007/s11069-014-1218-0

Gould RK, Klain S, Ardoin NM, Woodside U, Hannahs N, Satterfield T, Chan KMA, Daily GC (2015) A protocol for eliciting nonmaterial values using a cultural ecosystem services frame. Conserv Biol 29(2):575–586

Halvorson SJ, Hamilton JP (2007) Vulnerability and the erosion of seismic culture in mountainous central Asia. Mt Res Dev 27(4):322–330

Hartmann DL, Klein AMG, Rusticucci M, Alexander LV, Bronnimann S, Charabi Y, Dentener FJ et al (2013) Observations: atmosphere and surface. In: Climate change 2013: the physical science basis. Contribution of Working Group I to the Fifth Assessment Report of the Intergovernmental Panel on Climate Change. Cambridge University Press, Cambridge, United Kingdom and New York, NY, USA

Hatt K (2013) Social attractors: a proposal to enhance 'resilience thinking' about the social. Soc Nat Resour 26(1):30–43

Herman-Mercer NM, Matkin E, Laituri MJ, Toohey RC, Massey M, Elder K, Schuster PF, Mutter EA (2016) Changing times, changing stories: generational differences in climate change perspectives from four remote indigenous communities in Subarctic Alaska. Ecol Soc 21(3):28. https://doi.org/10.5751/ES-08463-210328

IFRC (2006a) How to do a VCA: a practical step-by-step guide for Red Cross Red crescent staff and volunteers. International Federation for Red Cross and Red Crescent Societies Geneva, Switzerland

IFRC (2006b) VCA toolbox and tool reference sheets. International Federation for Red Cross and Red Crescent Societies Geneva, Switzerland

IPCC (2007) Summary for policy makers. In: Parry ML, Canziani OF, Palutikof JP, Linden PJ, Hanson CE (eds) Climate change 2007: impacts, adaptation and vulnerability. Contribution of Working Group II to the Fourth Assessment Report, Intergovernmental Panel on Climate Change. Cambridge University Press, Cambridge

IPCC (2014) Fifth Assessment Report on Climate Change. Intergovernmental Panel on Climate Change, Geneva

IPCC (2013) Climate Change 2013: The physical science basis. In: Stocker TF, Qin D, Plattner GK, Tignor M, Allen Sk, Boschung J, Nauels A, Xia Y, Bex V, Midgley PM (eds) Contribution of working group I to the fifth assessment report of the intergovernmental panel on climate change. Cambridge University Press, Cambridge, United Kingdom, and New York, NY, USA, p 1535. https://doi.org/10.1017/CBO9781107415324

Jonsson SA (2011) Virtue and vulnerability: discourses on women gender and climate change. Glob Environ Chang 21:744–751

Joshi B, Weihong J, Narayan BJ (2017) Farm households' perception on climate change and adaptation practices: a case from mountain district of Nepal. Int J Clim Chang Str 9:433–445. https://doi.org/10.1108/IJCCSM-07-2016-0099

Lim B, Siegfried ES, Burton I, Malone EL, Huq S (2005) Adaptation policy frameworks for climate change: developing strategies, policies and measures. Cambridge University Press, UK

Loic DL, Gaillard JC, Friesen W (2015) Academics doing participatory disaster research: how participatory is it? Environ Hazard 14(1):1–15

Macchi M (2011) Framework for climate-based climate vulnerability and capacity assessment in mountain areas. International Centre for Integrated Mountain Development (ICIMOD), Kathmandu

Maitib S, Jhab SK, Garaib S, Nagc A, Beraa AK, Paula V, Upadhayad RC, Deba SM (2017) An assessment of social vulnerability to climate change among the districts of Arunachal Pradesh, India. Ecol Indic 77:105–113

Malakar Y, Bhandari D (2012) Six steps to a quick hazards assessment at village level: a participatory assessment approach applied in Nawalparasi District, Nepal. Risk Hazards Crisis Public Policy 3(5):1–19

Maharjan A, Siegfried B, Beatrice K (2012) International migration, remittances and subsistence farming: evidence from Nepal. Int Migr 51:e249–e263. https://doi.org/10.1111/j.1468-2435.2012.00767.x

Marshall NA, Marshall P, Tamelander J, Obura D, King DM, Cinner J (2009) A framework for social adaptation to climate change: sustaining tropical coastal communities and industries. IUCN, Switzerland

Martello ML (2008) Arctic indigenous peoples as representations and representatives of climate change. Soc Stud Sci 38:351–376

Mavhura E, Manyena SB, Collins AE, Mantasa D (2013) Indigenous knowledge, coping strategies and resilience to floods in Muzarabani, Zimbabwe. Int J Disaster Risk Reduct 5:38–48

Mendoza MT, The BD, Naret H, Ballaran VG, Arias JKB (2014) Assessing vulnerability to climate change impacts in Cambodia, the Philippines and Vietnam: an analysis at the commune and household level. J Environ Sci Manag 17(2):78–91

MoLE (2014) Labour migration for employment: a status report for Nepal: 2013/2014. Kathmandu, Nepal

Murphy BL (2007) Locating social capital in resilient community-level emergency management. Nat Hazards 41(2):297–315

Osbahr H, Twyman C, Adger WN, Thomas DSG (2010) Evaluating successful livelihood adaptation to climate variability and change in Southern Africa. Ecol Soc 15(2):27

Osbahr H, Twyman C, Thomas DSG, Adger WN (2008) Effective livelihood adaptation to climate change disturbance: scale dimensions of practice in Mozambique. Geoforum 39(6):1799–2132

Pakistan Climate Change Act (2017) Pakistan Climate Change Authority, Govt. of Pakistan

Panthi J, Aryal S, Dahal P, Bhandari P, Krakauer NY, Pandey VP (2015) Livelihood vulnerability approach to assessing climate change impacts on mixed agro-livestock smallholders around the Gandaki river basin in Nepal. Reg Environ Chang 16:1121–1132. https://doi.org/10.1007/s10113-015-0833-y

Pasteur K (2010) From vulnerability to resilience: a framework for analysis and action to build community resilience. Practical Action, UK

PPPA (2003) Pakistan participatory poverty assessment: between hope and despair- Punjab report. Planning and Development Department, Government of the Punjab, Pakistan

Shah SA, Zeb A, Mahmood A (2010) The rainfall activity and temperature distribution over KPK during the winter season (January to March). Pak J Meteorol 7:13

Shrestha UB, Gautam S, Bawa KS (2012) Widespread climate change in the Himalayas and associated changes in local ecosystems. PLoS One 7(5):e36741

Shrestha AB, Agrawal NK, Alfthan B, Bajracharya SR, Maréchal J, van Oort B (eds) (2015) The Himalayan climate and water atlas: impact of climate change on water resources in five of Asia's major river basins. ICIMOD, GRID-Arendal and CICERO

Smit B, Wandel J (2006) Adaptation, adaptive capacity and vulnerability. Glob Environ Chang 16:282–292

Sonwa DJ, Somorin OA, Jum C, Bele MY, Nkem JN (2012) Vulnerability, forest-related sectors and climate change adaptation: the case of Cameroon. Forest Policy Econ 23:1–9

Soomro AS, Abbasi HU, Memon AG, Samo SR (2012) A conceptual model for identifying landslide risk: a case study Balakot, Pakistan. Sindh Univ Res J 44:203–208

Soomro AS, Rajput AQK, Solangi SH (2010) The study of change after occurrence of earthquake induced landslide disaster in 2005 in Balakot, Pakistan. Mehran Univ Res J Eng Technol 31(3):461–468

Thaker J, Leiserowitz A (2014) Shifting discourses of climate change in India. Clim Chang 123(2):107–119

Thompson DW, Barnes JE, Deser C, Foust W, Phillips A (2015) Quantifying the role of internal climate variability in future climate trends. J Clim 28:6443–6456. https://doi.org/10.1175/JCLI-D-14-00830.1

Ullah W, Takaaki N, Muhammad N, Rahman Z, Muhammad A (2017) Understanding climate change vulnerability, adaptation and risk perceptions at household level in Khyber Pakhtunkhwa, Pakistan. Int J Clim Chang Str. https://doi.org/10.1108/IJCCSM-02-2017-0038

UNDP (2007) Building enabling governance and institutions for earthquake response (BEGIN-ER): Mansehra District Disaster Risk Management plan. United Nations Development Programme, Govt. of Pakistan

Wasserman S, Faust K (1994) Social network analysis: methods and applications. Cambridge University Press, New York

Wiggins S (2009) CEDRA: Climate Change and Environmental Degradation Risk and Adaptation Assessment. Tearfund, UK

Williamson T, Nelson HW, Macaulay C, Mahony C (2015) Assessing the potential for forest management practitioner participation in climate change adaptation. For Ecol Manag 360:388–399
Additional information
Publisher's note
Springer Nature remains neutral with regard to jurisdictional claims in published maps and institutional affiliations.
Responsible editor: Philippe Garrigues
About this article
Cite this article
Shahzad, L., Tahir, A., Sharif, F. et al. Vulnerability, well-being, and livelihood adaptation under changing environmental conditions: a case from mountainous region of Pakistan. Environ Sci Pollut Res 26, 26748–26764 (2019). https://doi.org/10.1007/s11356-019-05880-x
Received:

Accepted:

Published:

Issue Date:
Keywords
Development

Degradation

Natural resources

Mitigation

Assessment

Vulnerable