Abstract
Transport sector contributed numerous carbon emissions in China. It is important to promote low-carbon bicycle-sharing using in China. This paper aims to analyze the influencing factors of the satisfaction and engagement of bicycle-sharing in China. An extended model of customer satisfaction is established, which considers both customer satisfaction theory and customer engagement theory. We explore the different effect of convenience, health, safety, and facility on satisfaction of bicycle-sharing using. We also explore the role of satisfaction on three different dimensions of engagement: enthusiasm, participation, and social interaction. Multi-group structure equation model is employed to explore the different roles of gender on the determinants of satisfaction and engagement of bicycle-sharing using. The findings reveal that facilities had the larger effect on satisfaction of bicycle-sharing using than safety and health for male. Safety had the largest influence on satisfaction of bicycle-sharing using for female, followed by facility, convenience, and health.
This is a preview of subscription content, log in to check access.
Access options
Buy single article
Instant access to the full article PDF.
US$ 39.95
Price includes VAT for USA
Subscribe to journal
Immediate online access to all issues from 2019. Subscription will auto renew annually.
US$ 99
This is the net price. Taxes to be calculated in checkout.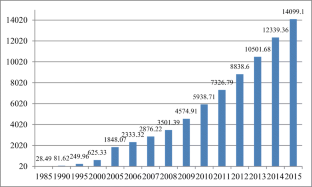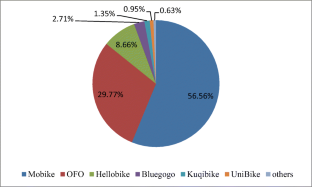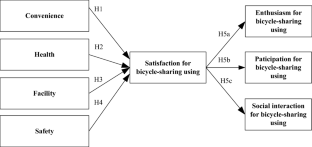 References
Achterberg W, Pot AM, Kerkstra A, Ooms M, Muller M, Ribbe M (2003) The Effect of Depression on Social Engagement in Newly Admitted Dutch Nursing Home Residents. The Gerontologist 43(2):213–218

Andersen LL, Blangsted AK, Nielsen PK, Hansen L, Vedsted P, Sjogaard G, Sogaard K (2010) Effect of cycling on oxygenation of relaxed neck/shoulder muscles in women with and without chronic pain. Eur J Appl Physiol 110(2):389–394

Bachand-Marleau J, Lee BHY, EI-Geneidy AM (2012) Better understanding of factors influencing likelihood of using shared bicycle systems and frequency of use. Transportation Research Record: Journal of the Transportation Research Board 2314:66–71

Brodie RJ, Hollebeek LD, Jurić B, Ana Ilić A (2011) Customer engagement conceptual domain, fundamental propositions, and implications for research. J Serv Res 14(6):252–271

Brodie RJ, Llic A, Juric B, Hollebeek L (2013) Customer engagement in a virtual brand community: an exploratory analysis. J Bus Res 66(1):105–114

Bryson C, Hand L (2007) The role of engagement in inspiring teaching and learning. Innov Educ Teach Int 44(4):349–362

Cai SJ, Long XL, Li L, Liang H, Wang QL, Ding XP (2019) Determinants of intention and behavior of low carbon commuting through bicycle-sharing in China. J Clean Prod 212:602–609

Chang YW, Chang YH (2010) Does service recovery affect satisfaction and customer loyalty? An empirical study of airline services. J Air Transp Manag 16(6):340–342

Chou PF, Lu CS, Chang YH (2014) Effects of service quality and customer satisfaction on customer loyalty in high-speed rail services in Taiwan. Transportmetrica 10(10):917–945

Cui ML (2011) Analysis of Public Bicycle Travel by Urban Residents Based on Customer Satisfaction: A Case Study of Wuhan City. Modern Business and Trade Industry 9:125–126

Cui Q, Li Y (2015) Evaluating energy efficiency for airlines: an application of VFB-DEA. J Air Transp Manag 44:34–41

Cui Q, Li Y, Wei YM (2017) Exploring the impacts of EU ETS on the pollution abatement costs of European airlines: an application of Network Environmental Production Function. Transp Policy 60:131–142

Doorn JV, Lemon KN, Mittal V et al (2010) Customer engagement behavior: theoretical foundations and research directions. Social Science Electronic Publishing 13(3):253–266

Dovaliene A, Masiulyte A, Piligrimiene Z (2015) The relations between customer engagement, perceived value and satisfaction: the case of mobile applications. Procedia Soc Behav Sci 213:659–664

ECSI Technical Committee (1998). European customer satisfaction index, foundation and structure for harmonized national pilot projects. Report prepared for the ECSI Steering Committee.

Eklof JA, Westlund AH (2002) The pan-European customer satisfaction index programme--current work and the way ahead. Total Qual Manag 13(8):1099–1106

El-Assi W, Salah Mahmoud M, Nurul Habib K (2017) Effects of built environment and weather on bike sharing demand: a station level analysis of commercial bike sharing in Toronto. Transportation 44(3):589–613

Eriksson M, Udden J, Hemmingsson E, Agewall S (2011) Impact of physical activity and body composition on heart function and morphology in middle-aged, abdominally obese women. Clin Physiol Funct Imaging 30(5):354–359

Fishman E (2016) Bikeshare: a review of recent literature. Urban Transport of China 36(1):92–113

Fornell C (1992) A national customer satisfaction barometer: the Swedish experience. J Mark 56:6–21

Fornell C, Johnson MD, Anderson EW, Cha J, Bryant BE (1996) The American customer satisfaction index: nature, purpose, and findings. J Mark 60(4):7–18

Fuller D, Gauvin L, Yan K (2011) Use of a new public bicycle share program in Montreal, Canada. Am J Prev Med 41(1):80–83

Glassman M, Mcafee RB (1990) Emotionally Charged Issues: Should You Get Involved? Superv Manag 35(11):8

Givoni M, Rietveld P (2007) The access journey to the railway station and its role in passengers' satisfaction with rail travel. Transp Policy 14(5):357–365

Greenwell TC, Fink JS, Pastore DL (2002) Assessing the influence of the physical sports facility on customer satisfaction within the context of the service experience. Sport Management Review 5(2):129–148

Grisé E, El-Geneidy A (2017) Evaluating the relationship between socially (dis)advantaged neighbourhoods and customer satisfaction of bus service in London, U.K. J Transp Geogr 58:166–175

Harrigan P, Evers U, Miles M, Daly T (2017) Customer engagement with tourism brands on social media: an abstract. Tour Manag 59:597–609

Harter JK, Schmidt FL, Hayes TL (2002) Business-unit-level relationship between employee satisfaction, employee engagement, and business outcomes: a meta-analysis. J Appl Psychol 87(2):268–279

Hollebeek LD, Glynn MS, Brodie RJ (2014) Customer brand engagement i0n social media: Conceptualisation, scale development and validation. J Interact Mark 28(2):149–165

Hu S (2010) Scholarship awards, college choice, and student engagement in college activities: a study of high-achieving low-income students of color. J Coll Stud Dev 51(2):150–161

Husin HN, Nawawi AH, Ismail F, Khalil N (2015) Correlation analysis of occupants' satisfaction and safety performance level in low cost housing. Procedia - Social and Behavioral Sciences 168:238–248

Jones TO, Sasser WE (1995) Why Dissatisfied Customers Defect. Harv Bus Rev 73(6):88–99

Kaura V (2013) Service convenience, customer satisfaction, and customer loyalty: study of Indian Commercial Banks. J Glob Mark 26(1):18–27

Khazaei A, Manjiri H, Samiey E, Najafi H (2014) The effect of service convenience on customer satisfaction and behavioral responses in bank industry. International Journal of Sciences Basic and Applied Research 3(31):16–23

Kim YH, Kim DJ, Wachter K (2013) A study of mobile user engagement (MoEN): engagement motivations, perceived value, satisfaction, and continued engagement intention. Decis Support Syst 56:361–370

Kline RB (1998) Principles and practice of structural equation modeling. Guilford Press, New York

Lai WT, Chen CF (2011) Behavioral intentions of public transit passengers—the roles of service quality, perceived value, satisfaction and involvement. Transp Policy 18(2):318–325

Li L, Park CW (2016) The effect of perceived value on customer satisfaction and continuous usage intention in SNS. The e-Business Studies 17(6):101–119

Li L, Yoo KW, Park CW (2017) Effect of duty free shop's service quality on relationship quality and loyalty. Journal of Distribution Science 15(4):41–57

Liu X, Zhou DQ, Zhou P, Wang QW (2017) Dynamic carbon emission performance of Chinese airlines: a global Malmquist index analysis. J Air Transp Manag 65:99–109

Lois D, Monzón A, Hernández S (2018) Analysis of satisfaction factors at urban transport interchanges: measuring travelers' attitudes to information, security and waiting. Transp Policy 67:49–56

Long XL, Chen YQ, Du JG, Oh KY, Han IS (2017a) Environmental innovation and its impact on economic and environmental performance: evidence from Korean-owned firms in China. Energy Policy 107:131–137

Long XL, Chen YQ, Du JG, Oh KY, Han IS, Yan JH (2017b) The effect of environmental innovation behavior on economic and environmental performance of 182 Chinese firms. J Clean Prod 166:1274–1282

Maher MS, Voss C, Ogunleye AA, Micklewright D, Sandercock GR (2012) Recreational cycling and cardiorespiratory fitness in English youth. Med Sci Sports Exerc 44(3):474–480

Moller NC, Ostergaard L, Gade JR, Nielsen JR, Andersen LB (2011) The effect on cardiorespiratory fitness after an 8-week period of commuter cycling--a randomized controlled study in adults. Prev Med 53(3):172–177

Mondak JJ, Hibbing MV, Canache D, Seligson MA, Anderson MR (2010) Personality and civic engagement: an integrative framework for the study of trait effects on political behavior. Am Polit Sci Rev 104(1):85–110

Morton C, Caulfield B, Anable J (2016) Customer perceptions of quality of service in public transport: evidence for bus transit in Scotland. Case Studies on Transport Policy 4(3):199–207

National Bureau of Statistics of China (2013). China Statistical Yearbook 2013, China Statistics Press.

National Bureau of Statistics of China (2016). China Statistical Yearbook 2013, China Statistics Press.

Nurcahyo R, Fitriyani A, Hudda IN (2017) The influence of facility and service quality towards customer satisfaction and its impact on customer loyalty in Borobudur Hotel in Jakarta. Binus Business Review 8(1):23–29

Oliver RL (1980) A cognitive model of the antecedents and consequences of satisfaction decisions. J Mark Res 17:460–469

Oliver RL (1997) Satisfaction: a behavioral perspective on the consumer. New York, Irwin-McGraw-Hill

Oliver RL (1999) Whence consumer loyalty? J Mark 34(63):33–44

Pattarakitham A (2015) The influence of customer interaction, variety, and convenience on customer satisfaction and revisit intention: a study of shopping mall in Bangkok. Journal of Economics, Business and Management 3(11):1072–1075

Qian J, Wang D, Niu Y (2014) Analysis of the influencing factors of urban residents to use urban public bikes: a case study of Suzhou. Geogr Res 33(2):358–371

Rich BL, Lepine JA, Crawford ER (2010) Job engagement: antecedents and effects on job performance. Acad Manag J 53(3):617–635

Sandada M, Matibiri B (2016) An investigation into the impact of service quality, frequent flier programs and safety perception on satisfaction and customer loyalty in the airline industry in Southern Africa. South East European Journal of Economics and Business 11(1):039–006

Sootoo Institute (2017). www.wdzj.com/hjzs/ptsj/20171211/284482-1.html,2017-12-11. Accessed 11 Dec 2011

Srivastava M, Kaul D (2014) Social interaction, convenience and customer satisfaction: the mediating effect of customer experience. J Retail Consum Serv 21(6):1028–1037

Szymanski DM, Henard DH (2001) Customer satisfaction: a meta-analysis of the empirical evidence. J Acad Mark Sci 29(1):16–35

Van DJ, Lemon K N, Mittal V, Nass S, Pick D, Pirner P, Verhoef PC (2010) Customer Engagement Behavior: Theoretical Foundations and Research Directions. J Serv Res 13(3):253–266

Verma M, Rahul TM, Reddy PV, Verma A (2016) The factors influencing bicycling in the Bangalore city. Transp Res A Policy Pract 89:29–40

Vivek SD (2009) A scale of consumer engagement. Dissertations and Theses Gradwork:58–62

Vivek SD, Beatty SE, Morgan RM (2012) Customer engagement: exploring customer relationships beyond purchase. J Mark Theory Pract 20(2):122–146

Vivek SD, Beatty SE, Dalela V, Morgan RM (2014) A generalized multidimensional scale for measuring customer engagement. J Mark Theory Pract 22(4):401–420

Wen LM, Rissel C (2008) Inverse associations between cycling to work, public transport, and overweight and obesity: findings from a population based study in Australia. Prev Med 46(1):29–32

Winzer, P., Schulze-Bramey, U., Schlueter, N. Customer satisfaction in local passenger transport considering safety sensation. In book: From Integrated Management Systems towards Generic Management Systems – Approaches from Slovakia and Germany. Kolloquien zum Qualitätsmanagement, Publisher: Shaker, Editors: Juraj Sinay, Petra Winzer, 2009, 3: 97-108.

Zhang N, Wei X (2015) Dynamic total factor carbon emissions performance changes in the Chinese transportation industry. Appl Energy 146:409–420
Acknowledgements
We appreciate the financial support provided by National Natural Science Foundation of China (Nos. 71603105, 71673117), Grant of Jiangsu University (Nos. 17C229, Y17C083), the Ministry of Education of the Republic of Korea and the National Research Foundation of Korea (NRF-2018S1A5A2A03036952), Natural Science Foundation of Jiangsu, China (No. SBK2016042936), Science Foundation of Ministry of Education of China (No. 16YJC790067), China Postdoctoral Science Foundation (No. 2017M610051, 2018T110054), and Grant of Nanjing University of Information Science and Technology (2018r034).
Additional information
Publisher's note
Springer Nature remains neutral with regard to jurisdictional claims in published maps and institutional affiliations.
Responsible editor: Philippe Garrigues
About this article
Cite this article
Ding, X., Long, X., Li, L. et al. Antecedents of satisfaction and engagement of low-carbon bicycle-sharing using in China. Environ Sci Pollut Res 26, 8533–8542 (2019). https://doi.org/10.1007/s11356-019-04231-0
Received:

Accepted:

Published:

Issue Date:
Keywords
Enthusiasm

Participation

Social interaction