Abstract
This study mainly focuses on welfare impacts from improving considerably degraded river stretches of Heihe river basin and to determine the impact of spatial heterogeneity on willingness-to-pay (WTP) for integrated river basin management (IRBM). The significant WTP values for ecological attributes improvement revealed that the respondents of Heihe river basin significantly support the integrated ecological restoration program. However, socioeconomic characteristics and residential location have a significant impact on WTP values for different ecological attributes. The results demonstrate that water quality is the most preferred variable among all the river attributes in the study area. For example, in Zhangye, Gaotai, Ejinaqi, Minle, and Sunan the respondents were willing to pay 90.6, 160.44, 377.15, 65.40, and 139.21 Yuan per year, respectively, for a one-grade improvement in current water quality. Our findings also show that all the major counties of the basin concern more about water quality representing the relative importance of river water and express the maximum WTP for its improvement, while all major counties also share a low WTP for improvements in conditions of the leisure and entertainment. The differences in socioeconomic characteristics and ecological status of the respondents partially explain the disparity in utility from IRBM. In conclusion, the results based on only specific sub-basin of river basin may over or underestimate the welfare estimate.
This is a preview of subscription content, log in to check access.
Access options
Buy single article
Instant access to the full article PDF.
US$ 39.95
Price includes VAT for USA
Subscribe to journal
Immediate online access to all issues from 2019. Subscription will auto renew annually.
US$ 99
This is the net price. Taxes to be calculated in checkout.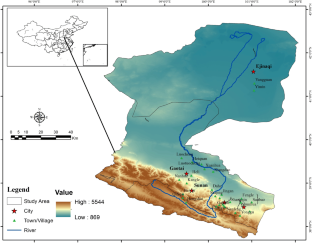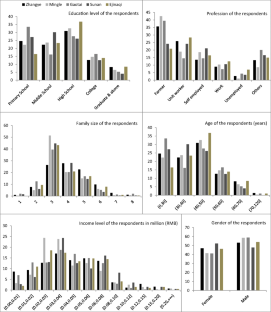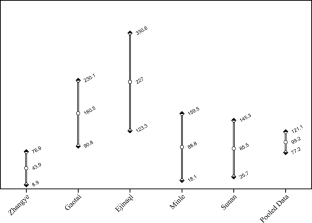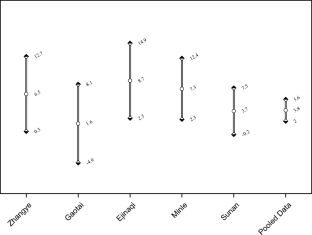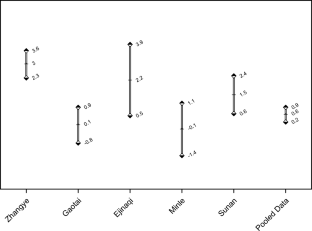 References
Allan D, Erickson D, Fay J (1997) The influence of catchment land use on stream integrity across multiple spatial scales. Freshw Biol 37:149–161

Amponin J, Bennagen MEC, Hess S, Dela Cruz J (2007) Willingness to pay for watershed protection by domestic water users in Tuguegarao City, Philippines. Poverty Reduction and Environmental Management (PREM) Working Paper 7:2007–2006

Brouwer R, Spaninks FA (1999) The validity of environmental benefits transfer: further empirical testing. Environ Resour Econ 14:95–117

Brouwer R, Martin-Ortega J, Berbel J (2010) Spatial preference heterogeneity: a choice experiment. Land Econ 86:552–568

Calderon MM, Camacho LD, Carandang MG, Dizon JT, Rebugio LL, Tolentino NL (2006) Willingness to pay for improved watershed management: evidence from Metro Manila, Philippines. For Sci Technol 2:42–50

Cao S, Chen L, Shankman D, Wang C, Wang X, Zhang H (2011) Excessive reliance on afforestation in China's arid and semi-arid regions: lessons in ecological restoration. Earth Sci Rev 104:240–245

Carson RT, Louviere JJ, Wei E (2010) Alternative Australian climate change plans: the public's views. Energy Policy 38:902–911

Chen L, Qu Y (1992) Rational development and utilization on water and soil resources in Hexi region. Science Press, Beijing, pp 143–176

Cheng G-d, Xiao H-l XZ, J-x L, Lu M-f (2006) Water issue and its countermeasure in the inland river basins of Northwest China: a case study in Heihe river basin. J Glaciol Geocryol 3:016

Feng Q, Cheng G, Endo K (2001) Towards sustainable development of the environmentally degraded River Heihe basin, China. Hydrol Sci J 46:647–658

Feoli E, Vuerich LG, Zerihun W (2002) Evaluation of environmental degradation in northern Ethiopia using GIS to integrate vegetation, geomorphological, erosion and socio-economic factors. Agric Ecosyst Environ 91:313–325

Gao Q-z, Li F-x (1991) Case study of rational development and utilization of water resources in the Heihe River Basin. Gansu Science and Technology Press, Lanzhou, pp 1–228

Glenk K, Lago M, Moran D (2011) Public preferences for water quality improvements: implications for the implementation of the EC Water Framework Directive in Scotland. Water Policy 13:645–662

Hanemann WM (1984) Welfare evaluations in contingent valuation experiments with discrete responses. Am J Agric Econ 66:332–341

Hanley N, Mourato S, Wright RE (2001) Choice modelling approaches: a superior alternative for environmental valuation? J Econ Surv 15:435–462

Hensher D, Shore N, Train K (2005) Households' willingness to pay for water service attributes. Environ Resour Econ 32:509–531

Hong BG, Limburg KE, Erickson JD, Gowdy JM, Nowosielski AA, Polimeni JM, Stainbrook KM (2009) Connecting the ecological-economic dots in human-dominated watersheds: models to link socio-economic activities on the landscape to stream ecosystem health. Landsc Urban Plan 91:78–87

Jianjun J, Chong J, Thuy TD, Lun L (2013) Public preferences for cultivated land protection in Wenling City, China: a choice experiment study. Land Use Policy 30:337–343

Khan I, Zhao M (2018) Water resource management and public preferences for water ecosystem services: a choice experiment approach for inland river basin management. Science of the Total Environment 646:821–831

Khan I, Zhao M, Khan SU (2018a) Ecological degradation of an inland river basin and an evaluation of the spatial and distance effect on willingness to pay for its improvement. Environ Sci Pollut Res 25:31474–31485

Khan I, Zhao M, Khan SU, Yao L, Ullah A, Xu T (2018b) Spatial heterogeneity of preferences for improvements in river basin ecosystem services and its validity for benefit transfer. Ecol Indic 93:627–637

Kosenius A-K (2010) Heterogeneous preferences for water quality attributes: the case of eutrophication in the Gulf of Finland, the Baltic Sea. Ecol Econ 69:528–538

Lee DJ, Dinar A (1996) Integrated models of river basin planning, development, and management. Water Int 21:213–222

Li FM, Zhu GQ, Guo CX (2013) Shiyang River ecosystem problems and countermeasures. Agric Sci 04:72–78

Louviere JJ (2001) Choice experiments: an overview of concepts and issues. The choice modelling approach to environmental valuation:13–36

Louviere JJ, Hensher DA, Swait JD (2000) Stated choice methods: analysis and applications. Cambridge university press, Cambridge

Ma J, Ding Z, Wei G, Zhao H, Huang T (2009) Sources of water pollution and evolution of water quality in the Wuwei basin of Shiyang river, Northwest China. J Environ Manag 90:1168–1177

Martin-Ortega J, Brouwer R, Ojea E, Berbel J (2012) Benefit transfer and spatial heterogeneity of preferences for water quality improvements. J Environ Manag 106:22–29

Mauerhofer V, Ichinose T, Blackwell BD, Willig MR, Flint CG, Krause MS, Penker M (2018) Underuse of social-ecological systems: a research agenda for addressing challenges to biocultural diversity. Land Use Policy 72:57–64

McNally R, Tognetti SS (2002) Tackling poverty and promoting sustainable development: key lessons for integrated river basin management. WWF, UK

Parternership GW (2000) Integrated water resources management. Sweden Global Water Partnership, Stockholm

Perni Á, Martínez-Paz J, Martínez-Carrasco F (2012) Social preferences and economic valuation for water quality and river restoration: the Segura River, Spain. Water and Environment Journal 26:274–284

Qi S, Luo F (2007) Environmental degradation problems in the Heihe River Basin, northwest China. Water and Environment Journal 21:142–148

Rahaman MM, Varis O (2005) Integrated water resources management: evolution, prospects and future challenges. Sustainability: science, practice and policy 1:15–21

Ramajo-Hernández J, del Saz-Salazar S (2012) Estimating the non-market benefits of water quality improvement for a case study in Spain: a contingent valuation approach. Environ Sci Pol 22:47–59

Shah AA, Ye J, Abid M, Ullah R (2017) Determinants of flood risk mitigation strategies at household level: a case of Khyber Pakhtunkhwa (KP) province, Pakistan. Nat Hazards 88:415–430

Shah AA, Ye J, Abid M, Khan J, Amir SM (2018) Flood hazards: household vulnerability and resilience in disaster-prone districts of Khyber Pakhtunkhwa province, Pakistan. Nat Hazards 93:147–165

Shang Z, Yue C, Yang K, Yu J (2012) Assessing local communities' willingness to pay for river network protection: a contingent valuation study of Shanghai, China. Int J Environ Res Public Health 9:3866–3882

Song X, Ravesteijn W, Frostell B, Wennersten R (2010) Managing water resources for sustainable development: the case of integrated river basin management in China. Water Sci Technol 61:499–506

Te Boekhorst DG, Smits TJ, Yu X, Li L, Lei G, Zhang C (2010) Implementing integrated river basin management in China. Ecol Soc 15(2):23

Tisdell C, Wilson C (2002) World heritage listing of Australian natural sites: tourism stimulus and its economic value. Economic analysis and policy 32:27–49

Wang X, Zhang C, Hasi E, Dong Z (2010) Has the three norths forest shelterbelt program solved the desertification and dust storm problems in arid and semiarid China? J Arid Environ 74:13–22

Wenhua L (2004) Degradation and restoration of forest ecosystems in China. For Ecol Manag 201:33–41

Wu F, Zhan J, Su H, Yan H, Ma E (2015) Scenario-based impact assessment of land use/cover and climate changes on watershed hydrology in Heihe River Basin of northwest China. Adv Meteorol 2015:1–11. https://doi.org/10.1155/2015/410198

Yuan W, Yang K, Tang M (2005) Stream structure characteristics and their impact on storage and flood control capacity in the urbanized plain river network. Geogr Res 24:717–724

Zhang XH (2012) Study on willingness to pay based on choice experiment method: a case study of Xiangjiang river water pollution. Resour Dev Mark 28:600–603
Acknowledgements
The authors extend their sincere thanks to the editorial team of this journal and the anonymous reviewers for their valuable comments and suggestions that have significantly improved the manuscript.
Funding
The survey was sponsored by the major project supported by the National Natural Social Science Foundation of China (No. 15ZDA052).
Additional information
Publisher's note
Springer Nature remains neutral with regard to jurisdictional claims in published maps and institutional affiliations.
Responsible editor: Philippe Garrigues
About this article
Cite this article
Khan, I., Khan, S.U., Zhao, M. et al. Exploring the spatial heterogeneity of individual preferences for integrated river basin management: an example of Heihe river basin. Environ Sci Pollut Res 26, 6911–6921 (2019). https://doi.org/10.1007/s11356-019-04178-2
Received:

Accepted:

Published:

Issue Date:
Keywords
Integrated river basin management (IRBM)

Choice experiment approach

Willingness to pay (WTP)

Spatial heterogeneity

Heihe river basin