Abstract
A good water supply and wastewater management is essential for a local sustainable community development. This is emphasized in the new global goals of the UN Sustainable Development, where the sixth objective is to: "Ensure availability and sustainable management of water and sanitation for all" (United Nations 2015). This obviously raises the question of how this can be achieved considering the very different conditions and cultures around the globe. This article presents the Greenlandic context and elucidates the current Greenland water supply system and wastewater management system from a socio-technical approach, focusing on the geographic, climatic and cultural challenges. The article identifies a diverse set of system constellations in different parts of Greenland and concludes with a discussion of health and quality of life implications.
This is a preview of subscription content, log in to check access.
Access options
Buy single article
Instant access to the full article PDF.
US$ 39.95
Price includes VAT for USA
Subscribe to journal
Immediate online access to all issues from 2019. Subscription will auto renew annually.
US$ 99
This is the net price. Taxes to be calculated in checkout.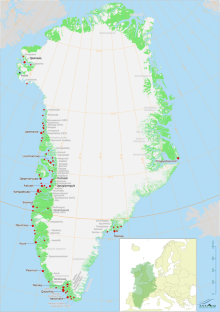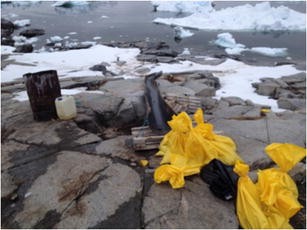 Notes
1.

Data is based on municipal records of households registered for pickup of toilet bags at the individual settlements.

2.

Re the municipalities' registration of households paying for bag toilets.

3.

A rather well-known film was even produced to support the conclusions from this expedition. It showed a family living in a remote area being visited by a doctor and the son being sent for care to a hospital in the city.
References
Gunnarsdottir R, Villumsen A, Jensen PE, Deinboll Jenssen P (2012) Wastewater treatment in Greenland, Technical University of Denmark, Department of Civil Engineering, DTU Civil Engineering Report; No. R-265

Hendriksen K (2013) Greenland settlements—economy and development dynamics, Inussuk, Arktisk forskningsjournal 3, Greenlands Self Rule. (in Danish)

Hendriksen K, Hoffmann B (2016) Qaanaaq district—infrastructure and businesses development—resume of a pilot project on locally based businesses development, Report, Technical University of Denmark, Department of Civil Engineering. (in Danish)

Hennessy TW, Ritter T, Holman RC, Bruden DL, Yorita KL, Bulkow L, Cheek JE, Singleton RJ, Smith J (2008) The relationship between in-home water service and the risk of respiratory tract, skin, and gastrointestinal tract infections among rural Alaska natives. Am J Public Health 98(11):2072–2078

Hughes T (1987) The evolution of large technical systems. In: Bijker WE, Hughes TP, Pinch T (eds) The social construction of technological systems. New directions in the sociology and history of technology. MIT Press, Cambridge

Lindegaard H (2001a) Out of the pipe—plans, processes and paradoxes around the sewer system of Copenhagen 1840–2001. Ph.d report. Deparment of Production and Management. Thechnical Universiety of Denmark. (in Danish)

Lindegaard H (2001b) The debate on the sewerage system in Copenhagen from the 1840s to the 1930s. In Ambio, Vol. 30, No. 4/5, Man and the Baltic Sea (Aug., 2001), pp. 323–326

Naalakkersuisut / Government of Greenland (2015a) Construction sector plan for waste management, Departementet for Natur, Miljø og Justitsområdet. (in Danish)

Naalakkersuisut / Government of Greenland (2015b) Tap water quality in Greenland 2011–2013. Departementet for Natur, Miljø og Justits, Miljø- og beredskabsafdelingen. Departementet for Fiskeri, Fangst og Landbrug, Veterinær og Fødevaremyndigheden i Grønland. (in Danish)

Naalakkersuisut / Government of Greenland (2015c) Selv Rule's Act n. 10 from June 12th. 2015 about disposal of nigh soil and waster water. (in Danish)

Naalakkersuisut / Government of Greenland (2017) Catalogue on health services in the regions, Departementet for Sundhed. (download 31.1.2017) (in Danish)

Nukissiorfiit (2016) Inventory of water extraction method and water potential for each settlement. (in Danish)

Nukissiorfiit (2017): www.nukissiorfiit.gl (download 28.1.2017) (in Danish)

Qiutzau M, Røpke I (2009) Bathroom transformation: from hygiene to well-being? Home Cult 6(3):219–242

Rosendahl GP (1989) Greenland in this way. Frames for everyday life, Nuna-tek. (in Danish)

Shove E (2003) Comfort, cleanliness and convenience. The social organization of normality. Berg, Oxford and New York

Statistic Greenland (2016) http://bank.stat.gl/pxweb/da/Greenland/Greenland__BE

The Danish Meteorological Institute (2017) www.dmi.dk (download 28.2.2017)

United Nations (2015) Resolution adopted by the General Assembly on 25 September 2015. http://www.un.org/ga/search/view_doc.asp?symbol=A/RES/70/1&Lang=E

Working Environment Authority in Greenland (2017) The Greenland Working Environment Act. Executive Order No. 1048 of 26 October 2005 subsequently amended—unofficial version. http://at.gl/da/regler/love/sam-lov-om-arbejdsmiljoe-uk. (Download 28.1.2017)
Additional information
Responsible editor: Philippe Garrigues
About this article
Cite this article
Hendriksen, K., Hoffmann, B. Greenlandic water and sanitation systems—identifying system constellation and challenges. Environ Sci Pollut Res 25, 32964–32974 (2018). https://doi.org/10.1007/s11356-017-9556-6
Received:

Accepted:

Published:

Issue Date:
Keywords
Greenland

Water systems

Sanitation

Infrastructure

Socio-technical system

Sustainable development

Island operation

Context