Abstract
Although cell phones have been used worldwide, some adverse and toxic effects were reported for this communication technology apparatus. To analyze in vivo effects of exposure to radiofrequency-electromagnetic field (RF-EMF) on protein expression in rat testicular proteome, 20 Sprague-Dawley rats were exposed to 900 MHz RF-EMF for 0, 1, 2, or 4 h/day for 30 consecutive days. Protein content of rat testes was separated by high-resolution two-dimensional electrophoresis using immobilized pH gradient (pI 4–7, 7 cm) and 12% acrylamide and identified by MALDI-TOF/TOF-MS. Two protein spots were found differentially overexpressed (P < 0.05) in intensity and volume with induction factors 1.7 times greater after RF-EMF exposure. After 4 h of daily exposure for 30 consecutive days, ATP synthase beta subunit (ASBS) and hypoxia up-regulated protein 1 precursor (HYOU1) were found to be significantly up-regulated. These proteins affect signaling pathways in rat testes and spermatogenesis and play a critical role in protein folding and secretion in the endoplasmic reticulum. Our results indicate that exposure to RF-EMF produces increases in testicular proteins in adults that are related to carcinogenic risk and reproductive damage. In light of the widespread practice of men carrying phones in their pockets near their gonads, where exposures can exceed as-tested guidelines, further study of these effects should be a high priority.
This is a preview of subscription content, log in to check access.
Access options
Buy single article
Instant access to the full article PDF.
US$ 39.95
Price includes VAT for USA
Subscribe to journal
Immediate online access to all issues from 2019. Subscription will auto renew annually.
US$ 99
This is the net price. Taxes to be calculated in checkout.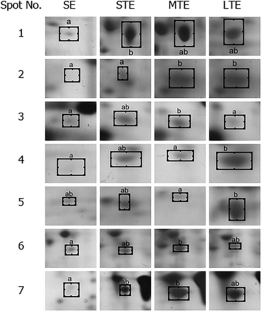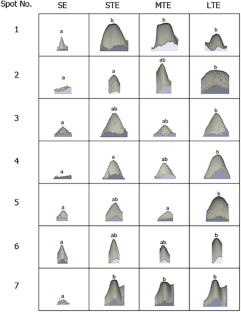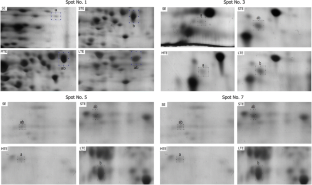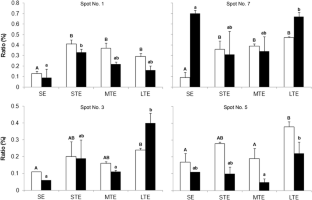 References
Adams JA, Galloway TS, Mondal D, Esteves SC, Mathews F (2014) Effect of mobile telephones on sperm quality: a systematic review and meta-analysis. Environ Int 70:106–112

Agarwal A, Deepinder F, Sharma RK, Ranga G, Li J (2008) Effect of cell phone usage on semen analysis in men attending infertility clinic: an observational study Fertility and Sterility 89:124–128

Agarwal A, Desai NR, Makker K, Varghese A, Mouradi R, Sabanegh E, Sharma R (2009) Effects of radiofrequency electromagnetic waves (RF-EMW) from cellular phones on human ejaculated semen: an in vitro pilot study. Fertil Steril 92:1318–1325

Azadi Oskouyi E, Rajaei F, Safari Variani A, Sarokhani MR, Javadi A (2015) Effects of microwaves (950 MHZ mobile phone) on morphometric and apoptotic changes of rabbit epididymis. Andrologia 47:700–705. doi:10.1111/and.12321

Bandy B, Davison AJ (1990) Mitochondrial mutations may increase oxidative stress: implications for carcinogenesis and aging? Free Radic Biol Med 8:523–539. doi:10.1016/0891-5849(90)90152-9

Black DR, Heynick LN (2003) Radiofrequency (RF) effects on blood cells, cardiac, endocrine, and immunological functions. Bioelectromagnetics 24:S187–S195

Boulet D, Poirier J, Cote C (1989) Studies on the biogenesis of the mammalian ATP synthase complex: isolation and characterization of a full-length cDNA encoding the rat F1-beta-subunit. Biochem Biophys Res Commun 159:1184–1190

Celik S, Aridogan IA, Izol V, Erdogan S, Polat S, Doran S (2012) An evaluation of the effects of long-term cell phone use on the testes via light and electron microscope analysis. Urology 79:346–350

Chueca B, Pagan R, Garcia-Gonzalo D (2014) Transcriptomic analysis of Escherichia coli MG1655 cells exposed to pulsed electric fields. Innovative Food Sci Emerg Technol. doi:10.1016/j.ifset.2014.09.003

Cicchillitti L, Fasanaro P, Biglioli P, Capogrossi MC, Martelli F (2003) Oxidative stress induces protein phosphatase 2A-dependent dephosphorylation of the pocket proteins pRb, p107, and p130. J Biol Chem 278:19509–19517

Davis DR, Anderton BH, Brion JP, Reynolds CH, Hanger DP (1997) Oxidative stress induces dephosphorylation of τ in rat brain primary neuronal cultures. J Neurochem 68:1590–1597

De Iuliis GN, Newey RJ, King BV, Aitken RJ (2009) Mobile phone radiation induces reactive oxygen species production and DNA damage in human spermatozoa in vitro. PLoS One 4:e6446. doi:10.1371/journal.pone.0006446

Deepinder F, Makker K, Agarwal A (2007) Cell phones and male infertility: dissecting the relationship. Reprod BioMed Online 15:266–270

Desai NR, Kesari KK, Agarwal A (2009) Pathophysiology of cell phone radiation: oxidative stress and carcinogenesis with focus on male reproductive system. Reprod Biol Endocrinol 7:1–9

Fattahi S, Kazemipour N, Hashemi M, Sepehrimanesh M (2014) Alpha-1 antitrypsin, retinol binding protein and keratin 10 alterations in patients with psoriasis vulgaris, a proteomic approach. Iranian Journal of Basic Medical Sciences 17:651–655

Fejes I, Závaczki Z, Szöllosi J, Koloszár S, Daru J, Kovacs L, Pal A (2005) Is there a relationship between cell phone use and semen quality? Systems Biology in Reproductive Medicine 51:385–393

Forgacs Z et al (2004) Effects of whole-body 50-Hz magnetic field exposure on mouse Leydig cells. Sci World J 4:83–90

Fragopoulou AF et al (2012) Brain proteome response following whole body exposure of mice to mobile phone or wireless DECT base radiation. Electromagnetic Biology and Medicine 31:250–274

Frydman J (2001) Folding of newly translated proteins in vivo: the role of molecular chaperones. Annu Rev Biochem 70:603–647

Gerner C, Haudek V, Schandl U, Bayer E, Gundacker N, Hutter HP, Mosgoeller W (2010) Increased protein synthesis by cells exposed to a 1,800-MHz radio-frequency mobile phone electromagnetic field, detected by proteome profiling. Int Arch Occup Environ Health 83:691–702

Gordon SA, Hoffman RA, Simmons RL, Ford HR (1997) Induction of heat shock protein 70 protects thymocytes against radiation-induced apoptosis. Arch Surg 132:1277–1282

Højlund K et al (2003) Proteome analysis reveals phosphorylation of ATP synthase β-subunit in human skeletal muscle and proteins with potential roles in type 2 diabetes. J Biol Chem 278:10436–10442

Huwiler SG et al (2012) Genome-wide transcription analysis of Escherichia coli in response to extremely low-frequency magnetic fields. Bioelectromagnetics 33:488–496

Iorio R et al (2007) A preliminary study of oscillating electromagnetic field effects on human spermatozoon motility. Bioelectromagnetics 28:72–75

Karinen A, Heinävaara S, Nylund R, Leszczynski D (2008) Mobile phone radiation might alter protein expression in human skin. BMC Genomics 9:77

Kazemipour N, Qazizadeh H, Sepehrimanesh M, Salimi S (2015) Biomarkers identified from serum proteomic analysis for the differential diagnosis of systemic lupus erythematosus. Lupus 24(6):582–587

Kazemipour N, SalehiInchebron M, Valizadeh J, Sepehrimanesh M (2016) Clotting characteristics of milk by Withania coagulans: proteomic and biochemical study international. Journal of Food Properties. doi:10.1080/10942912.2016.1207664

Le Quément C et al (2012) Whole-genome expression analysis in primary human keratinocyte cell cultures exposed to 60 GHz radiation. Bioelectromagnetics 33:147–158

Leszczynski D (2013) Effects of radiofrequency-modulated electromagnetic fields on proteome. In: Radiation Proteomics. Springer, Netherlands, pp 101–106

Meunier L, Usherwood YK, Chung KT, Hendershot LM (2002) A subset of chaperones and folding enzymes form multiprotein complexes in endoplasmic reticulum to bind nascent proteins. Mol Biol Cell 13:4456–4469

Meyer B, Wittig I, Trifilieff E, Karas M, Schagger H (2007) Identification of two proteins associated with mammalian ATP synthase. Mol Cell Proteomics 6:1690–1699

Perry G et al (1999) Activation of neuronal extracellular receptor kinase (ERK) in Alzheimer disease links oxidative stress to abnormal phosphorylation. Neuroreport 10:2411–2415

Polidori E et al (2012) Gene expression profile in cultured human umbilical vein endothelial cells exposed to a 300 mT static magnetic field. Bioelectromagnetics 33:65–74

Roe SM, Prodromou C, O'Brien R, Ladbury JE, Piper PW, Pearl LH (1999) Structural basis for inhibition of the Hsp90 molecular chaperone by the antitumor antibiotics radicicol and geldanamycin. J Med Chem 42:260–266

Sakurai T, Narita E, Suzuki Y, Taki M, Miyakoshi J (2011) Microarray analysis of human-derived glial cells exposed to 2.45 GHz microwave. In: Microwave Workshop Series on Innovative Wireless Power Transmission: Technologies, Systems, and Applications (IMWS), 2011 I.E. MTT-S International. IEEE, pp 105–108

Sepehrimanesh M, Azarpira N, Saeb M, Nazifi S, Kazemipour N, Koohi O (2014a) Pathological changes associated with experimental 900-MHz electromagnetic wave exposure in rats. Comp Clin Pathol 23:1629–1631

Sepehrimanesh M, Kazemipour N, Saeb M, Nazifi S (2014b) Analysis of rat testicular proteome following 30-day exposure to 900 MHz electromagnetic field radiation. Electrophoresis 35:3331–3338

Sepehrimanesh M, Saeb M, Nazifi S, Kazemipour N, Jelodar G, Saeb S (2014c) Impact of 900 MHz electromagnetic field exposure on main male reproductive hormone levels: a Rattus norvegicus model. Int J Biometeorol 58:1657–1663

Sirav B, Seyhan N (2009) Blood-brain barrier disruption by continuous-wave radio frequency radiation. Electromagnetic Biology and Medicine 28:215–222

Zambrano CA, Egaña JT, Núñez MT, Maccioni RB, González-Billault C (2004) Oxidative stress promotes τ dephosphorylation in neuronal cells: the roles of cdk5 and PP1. Free Radic Biol Med 36:1393–1402
Acknowledgements
This work was supported by Research Council of Shiraz University, Shiraz, Iran (Grant No. 71-GR-VT-5). Animals were kindly provided by Dr. Mahjoob Vahedi at the Laboratory Animal Center of University of Medical Science, Shiraz, Iran. Proteomic analysis was kindly performed with the cooperation of Biotechnology Research Center of Shiraz University, Shiraz, Iran. Mr. Omid Koohi-Hosseinabadi provided expert technical assistance with animal handling and sampling.
Ethics declarations
Conflict of interest
The authors declare that they have no conflict of interest.
Additional information
Responsible editor: Philippe Garrigues
About this article
Cite this article
Sepehrimanesh, M., Kazemipour, N., Saeb, M. et al. Proteomic analysis of continuous 900-MHz radiofrequency electromagnetic field exposure in testicular tissue: a rat model of human cell phone exposure. Environ Sci Pollut Res 24, 13666–13673 (2017). https://doi.org/10.1007/s11356-017-8882-z
Received:

Accepted:

Published:

Issue Date:
Keywords
Proteome

Electromagnetic wave

Heat shock proteins

Two-dimensional electrophoresis