Abstract
Bauxite residues are a by-product of alumina manufacture from bauxite ore and are commonly disposed of in purpose-built bauxite residue disposal areas (BRDAs). Revegetation is viewed as the most effective way to landscape and rehabilitate closed BRDAS and physicochemical assessment remains the primary indicator of rehabilitation success. Little is known about the ability of keystone mesofaunal species to colonise and establish in these environments yet the long-term success of rehabilitation is dependent on residues becoming suitable habitats for such groups. Using six different residue treatments (untreated, leached, organic application, organic amended, and two revegetated field treatments) together with OECD test soil, this study assessed the characteristics of residues with plant germination and seedling development using the Rhizotest™ approach with Lepidium sativum, Sinapis alba, and Sorghum bicolor. Avoidance tests with soil mesofauna Eisenia foetida together with growth and reproduction tests for Folsomia candida were conducted to determine possibility of inhibition in residue soils. Unamended residue is inhibitory to plant growth and mesofaunal establishment. Amendment improves the physicochemical properties of the residue, and data revealed that both gypsum and organic addition is required to promote conditions favourable to plant growth and mesofauna establishment. Earthworms avoid residues with elevated Na content but will choose substrate with high soluble Ca content. F. candida preferentially moves to residues from field treatments, and both mortality and reproduction rates are comparable or superior to OECD soil. On the basis of these assays, we propose that bauxite residue can be transformed to a soil-like medium capable of supporting keystone species.
Access options
Buy single article
Instant access to the full article PDF.
USD 39.95
Price includes VAT (USA)
Tax calculation will be finalised during checkout.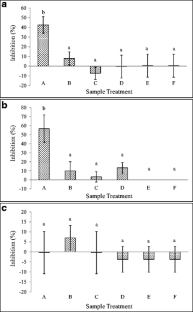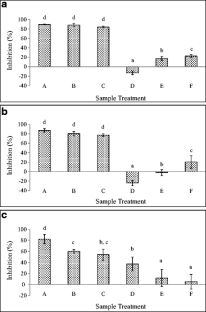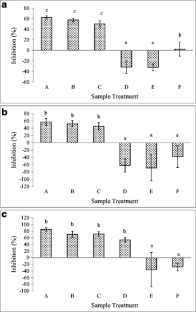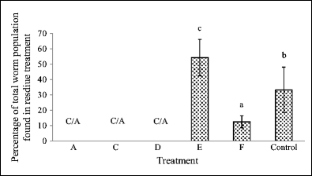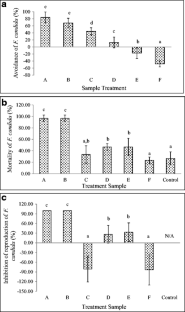 References
Alvarenga P, Palma P, Gonçalves AP, Fernandes RM, De Varennes A, Vallini G, Duarte E, Cunha-Queda AC (2008) Evaluation of tests to assess the quality of mine-contaminated soils. Environ Geochem Hlth 30:95–99

Amzallag GN, Lerner HR, Poljakoff-Mayber A (1990) Induction of increased salt tolerance in Sorghum bicolor by NaCl pretreatment. J Exp Bot 41:29–34

Anderson JD, Bell RW, Phillips IR (2011) Bauxite residue fines as an amendment to residue sands to enhance plant growth potential—a glasshouse study. J Soils Sediments 11:889–902

Azhar FM, McNeilly T (1988) The genetic basis of variation for salt tolerance in Sorghum bicolor (L.) Moench seedlings. Plant Breed 101(2):114–121

Borra CR, Pontikes Y, Binnemans K, Van Gerven T (2015) Leaching of rare earths from bauxite residue (red mud). Miner Eng 76:20–27

Burke IT, Peacock CL, Lockwood CL, Stewart DI, Mortimer RJ, Ward MB, Renforth P, Gruiz K, Mayes WM (2013) Behavior of aluminum, arsenic, and vanadium during the neutralization of red mud leachate by HCl, gypsum, or seawater. Environ Sci Technol 47:6527–6535

Chapman EEV, Helmer SH, Dave G, Murimboh JD (2012) Utility of bioassays (lettuce, red clover, red fescue, Microtox, MetSTICK, Hyalella, bait lamina) in ecological risk screening of acid metal (Zn) contaminated soil. Ecotox Environ Safe 80:161–171

Clohessy J (2015) Closure and rehabilitation of Rusal Aughinish BRDA, presented at the Residue Closure and Rehabilitation Workshop, 10th Alumina Quality Workshop. Perth, Western Australia

Courtney R, Harrington T (2012) Growth and nutrition of Holcus lanatus in bauxite residue amended with combinations of spent mushroom compost and gypsum. Land Degrad Dev 23:144–149

Courtney RG, Timpson JP (2005) Reclamation of fine fraction bauxite processing residue (red mud) amended with coarse fraction residue and gypsum. Water Air Soil Poll 164:91–102

Courtney R, Mullen G, Harrington T (2009) An evaluation of revegetation success on bauxite residue. Restor Ecol 17:350–358

Courtney R, Harrington T, Byrne KA (2013) Indicators of soil formation in restored bauxite residues. Ecol Eng 58:63–68

Courtney R, Harris JA, Pawlett M (2014) Microbial community composition in a rehabilitated bauxite residue disposal area: a case study for improving microbial community composition. Restor Ecol 22:798–805

Crouau Y, Pinelli E (2008) Comparative ecotoxicity of three polluted industrial soils for the Collembola Folsomia candida. Ecotox Environ Safe 71:643–649

Da Luz TN, Ribeiro R, Sousa JP (2004) Avoidance tests with collembola and earthworms as early screening tools for site-specific assessment of polluted soils. Environ Toxicol Chem 23:2188–2193

Domene X, Colón J, Uras MV, Izquierdo R, Àvila A, Alcañiz JM (2010) Role of soil properties in sewage sludge toxicity to soil collembolans. Soil Biol Biochem 42:1982–1990

Evans K (2016) The history, challenges, and new developments in the management and use of bauxite residue. J Sustain Metall 2:316–331

Frouz J, Elhottová D, Kuráž V, Šourková M (2006) Effects of soil macrofauna on other soil biota and soil formation in reclaimed and unreclaimed post mining sites: results of a field microcosm experiment. Appl Soil Ecol 33:308–320

Frouz J, Elhottova D, Pižl V, Tajovský K, Šourková M, Picek T, Malý S (2007) The effect of litter quality and soil faunal composition on organic matter dynamics in post-mining soil: a laboratory study. Appl Soil Ecol 37:72–80

Frouz J, Hrčková K, Lána J, Krištůfek V, Mudrák O, Lukešová A, Mihaljevič M (2011) Can laboratory toxicity tests explain the pattern of field communities of algae, plants, and invertebrates along a toxicity gradient of post-mining sites. Appl Soil Ecol 51:114–121

Gräfe M, Klauber C (2011) Bauxite residue issues: IV. Old obstacles and new pathways for in situ residue bioremediation. Hydrometallurgy 108:46–59

Greenslade P, Vaughan GT (2003) A comparison of Collembola species for toxicity testing of Australian soils. Pedobiologia 47:171–179

Higgins D, Curtin T, Pawlett M, Courtney R (2016) The potential for constructed wetlands to treat alkaline bauxite-residue leachate: Phragmites australis growth. Environ Sci Pollut R 23:24305–24315

Hua Y, Heal KV, Friesl-Hanl W (2017) The use of red mud as an immobiliser for metal/metalloid-contaminated soil: a review. J Hazard Mater 325:17–30

Jones BE, Haynes RJ (2011) Bauxite processing residue: a critical review of its formation, properties, storage, and revegetation. Crit Rev Env Sci Tech 41:271–315

Jones BE, Haynes RJ, Phillips IR (2011) Influence of organic waste and residue mud additions on chemical, physical and microbial properties of bauxite residue sand. Environ Sci Pollut R 18:199–211

Kaur N, Phillips I, Fey MV (2016) Amelioration of bauxite residue sand by intermittent additions of nitrogen fertiliser and leaching fractions: the effect on growth of kikuyu grass and fate of applied nutrients. Sci Total Environ 550:362–371

Kinraide TB (1999) Interactions among Ca2+, Na+ and K+ in salinity toxicity: quantitative resolution of multiple toxic and ameliorative effects. J Exp Bot 50:1495–1505

Kuperman RG, Amorim MJB, Römbke J, Lanno R, Checkai RT, Dodard SG, Sunahara GI, Scheffczyk A (2006) Adaptation of the enchytraeid toxicity test for use with natural soil types. Eur J Soil Biol 42:S234–S243

Løkke H, van Gestel CAM (1998) Handbook of soil invertebrate toxicity tests. Wiley & Sons, Chichester

Loureiro S, Soares AM, Nogueira AJ (2005) Terrestrial avoidance behaviour tests as screening tool to assess soil contamination. Environ Pollut 138:121–131

Ma Y, Dickinson NM, Wong MH (2006) Beneficial effects of earthworms and arbuscular mycorrhizal fungi on establishment of leguminous trees on Pb/Zn mine tailings. Soil Biol Biochem 38:1403–1412

McShane H, Sarrazin M, Whalen JK, Hendershot WH, Sunahara GI (2012) Reproductive and behavioral responses of earthworms exposed to nano-sized titanium dioxide in soil. Environ Toxicol Chem 31:184–193

Mudrák O, Uteseny K, Frouz J (2012) Earthworms drive succession of both plant and Collembola communities in post-mining sites. Appl Soil Ecol 62:170–177

OECD (Organization for Economic Cooperation and Development) Guideline for testing of chemicals no. 207 (1984) Earthworm. Acute Toxicity Tests Organization for Economic Cooperation and Development, Paris

Orozco FH, Cegarra J, Trujillo LM, Roig A (1996) Vermicomposting of coffee pulp using the earthworm Eisenia fetida: effects on C and N contents and the availability of nutrients. Biol Fert. Soils 22(1):62–166

Owojori OJ, Reinecke AJ, Voua-Otomo P, Reinecke SA (2009) Comparative study of the effects of salinity on life-cycle parameters of four soil-dwelling species (Folsomia candida, Enchytraeus doerjesi, Eisenia fetida and Aporrectodea caliginosa). Pedobiologia 52:351–360

Pereira JL, Antunes SC, Ferreira AC, Goncalves F, Pereira R (2010) Avoidance behavior of earthworms under exposure to pesticides: is it always chemosensorial? J Environ Sci Heal B 45:229–232

Qin J, Hovmand MF, Ekelund F, Rønn R, Christensen S, de Groot GA, Mortensen LH, Skov S, Krogh PH (2017) Wood ash application increases pH but does not harm the soil mesofauna. Environ Pollut 224:581–589

Satchell J, Stone DA (1972 Earthworm activity in pulverised fuel ash sites restored to agriculture. Report to Central Electricity Generating Board

Somers CM, Neudorf K, Jones KL, Lance SL (2011) Novel microsatellite loci for the compost earthworm Eisenia fetida: a genetic comparison of three North American vermiculture stocks. Pedobiologia 54:111–117

Southwell LT, Majer JD (1982) The survival and growth of the earthworm Eisenia Foetida (Lumbricidae: Oligochaeta) in alkaline residues associated with the bauxite refining process. Pedobiologia 23:42–52

Tordoff GM, Baker AJM, Willis AJ (2000) Current approaches to the revegetation and reclamation of metalliferous mine wastes. Chemosphere 41:219–228

Wadhia K, Thompson KC (2007) Low-cost ecotoxicity testing of environmental samples using microbiotests for potential implementation of the Water Framework Directive. Trac-Trend Anal Chem 26:300–307

Winkler D (2014) Collembolan response to red mud pollution in Western Hungary. Appl Soil Ecol 83:219–229

Xue S, Zhu F, Kong X, Wu C, Huang L, Huang N, Hartley W (2016) A review of the characterization and revegetation of bauxite residues (Red mud). Environ Sci Pollut R 23:1120–1132

Ye ZH, Shu WS, Zhang ZQ, Lan CY, Wong MH (2002) Evaluation of major constraints to revegetation of lead/zinc mine tailings using bioassay techniques. Chemosphere 30:1103–1111

Zhang C, Bian M, Yu H, Liu Q, Yang Z (2011) Identification of alkaline stress-responsive genes of CBL family in sweet sorghum (Sorghum bicolor L.) Plant Physiol Bioch 49:1306–1312

Zhu F, Xue S, Hartley W, Huang L, Wu C, Li X (2016) Novel predictors of soil genesis following natural weathering processes of bauxite residues. Environ Sci Pollut R 23:2856–2863
Funding
This research was funded by the Irish Research Council Postgraduate Scholarship award (GOIPG/2013/646).
Additional information
Responsible editor: Philippe Garrigues
About this article
Cite this article
Finngean, G., O'Grady, A. & Courtney, R. Plant assays and avoidance tests with collembola and earthworms demonstrate rehabilitation success in bauxite residue. Environ Sci Pollut Res 25, 2157–2166 (2018). https://doi.org/10.1007/s11356-017-0632-8
Received:

Accepted:

Published:

Issue Date:
Keywords
Alkaline characteristics

Bioassays

Earthworm avoidance test

Root elongation

Soluble ions