Abstract
The plastic-derived product, nowadays, becomes an indispensable commodity for different purposes. A huge amount of used plastic causes environmental hazards that turn in danger for marine life, reduces the fertility of soil, and contamination of ground water. Management of this enormous plastic waste is challenging in particular for developing countries like Bangladesh. Lack of facilities, infrastructure development, and insufficient budget for waste management are some of the prime causes of improper plastic management in Bangladesh. In this study, the route of plastic waste production and current plastic waste management system in Bangladesh have been reviewed extensively. It emerges that no technical and improved methods are adapted in the plastic management system. A set of the sustainable plastic management system has been proposed along with the challenges that would emerge during the implementation these strategies. Successful execution of the proposed systems would enhance the quality of plastic waste management in Bangladesh and offers enormous energy from waste.
Access options
Buy single article
Instant access to the full article PDF.
US$ 39.95
Tax calculation will be finalised during checkout.
Subscribe to journal
Immediate online access to all issues from 2019. Subscription will auto renew annually.
US$ 79
Tax calculation will be finalised during checkout.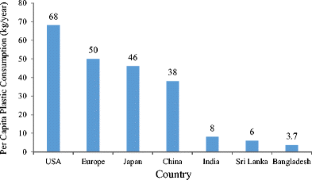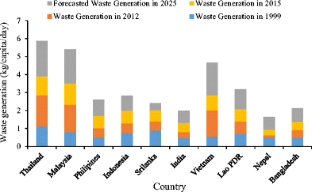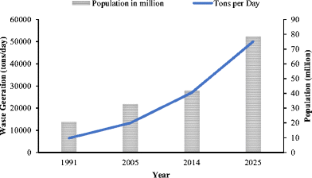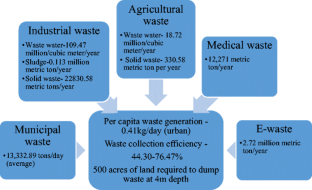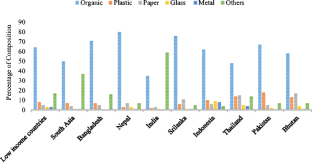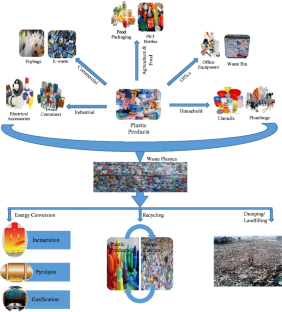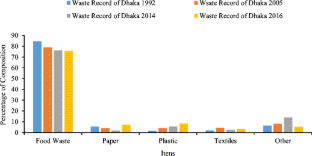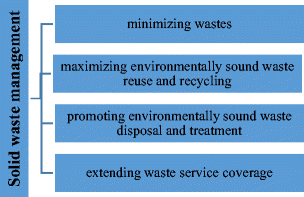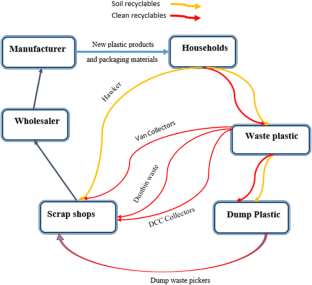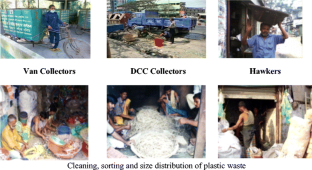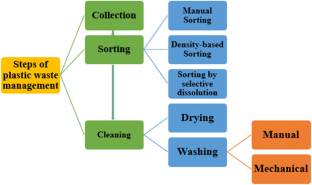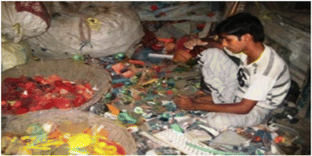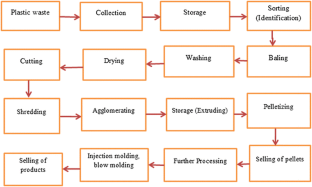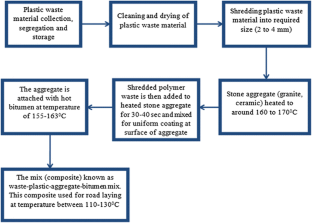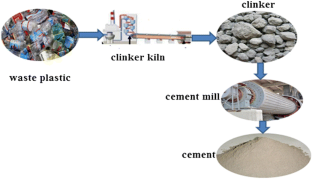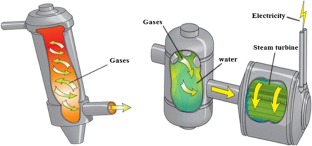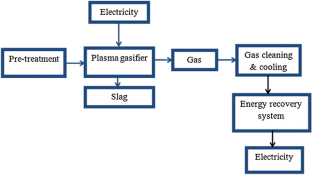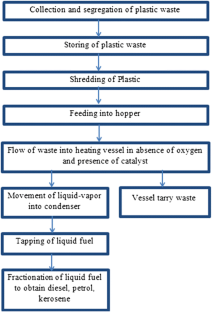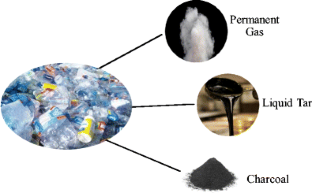 References
Agency EP (2016) Criteria for the definition of solid waste and solid and hazaradous waste exclusions

Ahmed MU (2014) Women entrepreneurship development in the small and medium enterprises in Bangladesh: prospects, realities, and policies. Int J SME Dev 1(1):1–32

Ahmed R and Lardinois I (1995) Rubber Waste Options for Small-scale Resource Recovery. Ahmed R, van de Klundert A and Lardinois I (eds). CW Gouda, the Netherlands

Al Hossain A (2006) Study on the rheological properties of polymer modified bituminous binder and mixes. Department of Civil Engineering

Alamgir M (2013) Safe and sustainable management of municipal solid waste in Khulna city, in Eleventh international waste management and landfill symposium, p 1–11

Alamgir M, Ahsan A (2007) Municipal solid waste and recovery potential: Bangladesh perspective. Iran J Environ Health Sci Eng 4(2):67–76

Alom O (2015) Treatment of Plastic: an innovative solution

Andrady AL (2003) Plastics and the environment. Wiley InterScience, New Jersey

Andrady AL and Neal MA (2009) Applications and societal benefits of plastics, Philosophical Transactions of The Royal Society, (June), p 1977–1984. https://doi.org/10.1098/rstb.2008.0304.

Aziz N (2016) Experimental design of compact heat exchanger for waste heat recovery of diesel engine exhaust gases for grain dryers. Int J Eng Res Technol (IJERT) 5(3):333–338

Bank W (2012) GNI per capita, PPP (current international $)

Bank W (2014) Gross national income per capita 2009, atlas method and PPP gross national income per capita 2009, Atlas method and PPP

BBC, N (2002) Bangladesh bans polythene, 1 January. Available at: http://news.bbc.co.uk/1/hi/world/south_asia/1737593.stm

BBS (2017) Statistical year book Bangladesh. 36th edn

Bhat MA, Mittal OP (2016) Effect of fillers on bituminous mixes. Int J Adv Res Educ Technol (IJARET) 3(2):178–182

Boavida D et al (2003) Co-combustion of coal and non-recyclable paper and plastic waste in a fluidised bed reactor q. Fuel 82:1931–1938. https://doi.org/10.1016/S0016-2361(03)00151-0.

British plastic feredration (2016) A History of Plastics

Castaldi MJ (2014) Perspectives on sustainable waste management. Ann Rev Chem Biomol Eng. https://doi.org/10.1146/annurev-chembioeng-060713-040306

Clapp J, Swanston L (2009) Doing away with plastic shopping bags: international patterns of norm emergence and policy implementation. Environ Polit 18(3):315–332. https://doi.org/10.1080/09644010902823717

Cleetus C, Thomas S, Varghese S (2013) Synthesis of petroleum-based fuel from waste plastics and performance analysis in a CI engine. J Energy 2013. https://doi.org/10.1155/2013/608797

Cointreau SJ, Gunnerson CG, Huls JM, Seldman NN (2010) Recycling from municipal refuse _ a state-of-the-art review and annotat. The World Bank

Concern W (2015) Environmental Challenges of Plastics Waste in Bangladesh

Connell EJO (2011) Increasing public participation in municipal solid waste reduction. Prescott College Aspen, Colorado

Corporation DC (2005) The study on the solid waste management in Dhaka city. Dhaka City Corporation, Dhaka

Council, O. F. T. H. E (2008) 'Directive 2008/98/EC of the e uropean p arliament and of the council on waste and repealing certain directives'. Off J Eur Union 3–30

Dahlén L, Anders L (2008) Methods for household waste composition studies. Waste Manag, (January 2015). https://doi.org/10.1016/j.wasman.2007.08.014

Das SR et al (2013) Generation and assessing the composition of commercial solid waste in Commercial City of Bangladesh. Indian J Eng 2(5):36–41

Der AKVV (2002) From polymers to plastics. Delft University Press, Netherlands

Development, I. P (2016) Characteristics and Properties of Plastic

Enayetullah I, Hashmi QSI (2006a) Community based solid waste management through public-private-community partnerships: experience of waste concern in Bangladesh, in 3R Asia conference, Tokyo

Enayetullah I, Hashmi QSI (2006b) Study of solid waste management and its impact on climate change: a case study of Dhaka City in Bangladesh

Energy C and Potential B (2016) Waste generation in India. India

Ezeah C, Fazakerley JA, Roberts CL (2013) Emerging trends in informal sector recycling in developing and transition countries. Waste Manag. Elsevier Ltd 33(11):2509–2519. https://doi.org/10.1016/j.wasman.2013.06.020

Foley S (2010) Perspective: Plastic Bag Waste in Developing Countries

Garforth AA, Ali S (2004) Feedstock recycling of polymer wastes. Curr Opin Solid State Mater Sci 8:419–425. https://doi.org/10.1016/j.cossms.2005.04.003

Gourmelon G (2015) 'Global plastic production rises, recycling lags', World watch institute. Available at: http://www.worldwatch.org/global-plastic-production-rises-recycling-lags-0

Green P (2013) Bangladesh world leader in banning the plastic bag _ Greenpage. Available at: Waste plastic/R2/Bangladesh world leader in banning the plastic bag _ Greenpage.html (Accessed: 3 October 2017)

Group, B. T (2016) Fast pyrolysis - Biomass Technology Group BV

Gurung BP and Dhakal R (2016) Municipal Waste Treatment Culture in Nepal. Helsinki Metropolia University of Applied Sciences

Gutberlet J, Baeder AM (2008) Informal recycling and occupational health in Santo André, Brazil. Int J Environ Health Res 18(1):1–15

Halden RU (2010) Plastics and health risks. Annu Rev Public Health 31:179–194. https://doi.org/10.1146/annurev.publhealth.012809.103714

Halder PK, Paul N, Hoque ME, Hoque ASMM, Parvez MS, Rahman MH, Ali M (2014) Municipal solid waste and its Management in Rajshahi City, Bangladesh: a source of energy. Int J Renew Energy Res 4(1):168–175

Hoornweg D and Bhada-Tata P (2012) What a waste a global review of solid waste management. World Bank

Hopewell J, Dvorak R, Kosior E (2009a) Plastics recycling: challenges and opportunities. Philos Trans R Soc 2007:2115–2126. https://doi.org/10.1098/rstb.2008.0311

Hopewell J et al (2009b) Plastics recycling: challenges and opportunities. Philos Trans R Soc. https://doi.org/10.1098/rstb.2008.0311

Hossan M (2014) Evolution of environmental policies in introduction in early years since independence, there was no precise environmental policy in Bangladesh. But it does not mean that the environment absolutely remained as a neglected field. The concerns for environ. J Asiat Soc Bangladesh 59(1):39–63

Huq MST (2015) Environmental Challenges of Plastics Waste in Bangladesh

Ida H (2017) Plastic Waste Management for Sustainable Urbanization in Asia - Lessons from experiences of Japan –, in Asia Petrochemical Industry Conference, pp 1–44

Indian Cement R (2012) CO-PROCESSING PLASTIC WASTE. Available at: Waste plastic/R2/1.html (Accessed: 3 October 2017)

Islam MS (2011a) Prospects and challenges of plastic industries in Bangladesh. Int J SME Dev C(1):16–21

Islam MS (2011b) Prospects and challenges of plastic industries in Bangladesh. J Chem Eng C(1):16–21

Islam KMN (2016) Municipal solid waste to energy generation in Bangladesh: possible scenarios to generate renewable Electricity in Dhaka and Chittagong City. J Renew Energy 2016:1–16. https://doi.org/10.1155/2016/1712370

Islam MN, Islam MN, Beg MRA (2004) The fuel properties of pyrolysis liquid derived from urban solid wastes in Bangladesh. Bioresour Technol 92(2):181–186. https://doi.org/10.1016/j.biortech.2003.08.009

Jain A (2017) Waste Management in Asean Countrien

Jambeck JR, Geyer R, Wilcox C, Siegler TR, Perryman M, Andrady A, Narayan R, Law KL (2015) Plastic waste inputs from land into the ocean. Science 347(6223):768–771

Jones S (2009) Production of gasoline and diesel from biomass via fast pyrolysis, hydrotreating and hydrocracking: a design case. Pacific Northwest National Laboratory, United States Department of Energy

Kabir MR (2016) Municipal solid waste management system: a study on Dhaka north and South City corporations. J Bangladesh Inst Plann 8(December):35–48

Kashem MA (2012) Use of waste plastic blended bitumen for road construction and maintenance. Bangladesh University of Engineering And Technology

Katusiimeh MW, Burger K, Mol APJ (2013) Informal waste collection and its co-existence with the formal waste sector: the case of Kampala, Uganda. Habitat Int 38:1–9. https://doi.org/10.1016/j.habitatint.2012.09.002.

Kawai K, Tasaki T (2015) Revisiting estimates of municipal solid waste generation per capita and their reliability. J Mater Cycle Waste Manage. https://doi.org/10.1007/s10163-015-0355-1

Khajuria A, Yamamoto Y, Morioka T (2010) Estimation of municipal solid waste generation and landfill area in Asian developing countries. J Environ Biol 31(September):649–654

Kim J (2015) Production of low-tar producer gas from air gasification of mixed plastic waste in a two-stage gasifier using olivine. Energy. Elsevier Ltd 58(May):688–694. https://doi.org/10.1016/j.energy.2013.06.021

Klein R (2012) Laser welding of plastics. John Wiley & Sons, Hoboken

Lebreton LCM et al (2017) River plastic emissions to the world's oceans'. Nat Commun Nat Publ Group 8:1–10. https://doi.org/10.1038/ncomms15611.

Leton TG, Omotosho O (2004) Landfill operations in the Niger delta region of Nigeria. Eng Geol 73:171–177. https://doi.org/10.1016/j.enggeo.2003.12.006

Lettieri P, Baeyens J (2009) Recycling and recovery routes of plastic solid waste ( PSW ): a review. Waste Manag. Elsevier Ltd 29(10):2625–2643. https://doi.org/10.1016/j.wasman.2009.06.004

LGD (2016) The local government system in Bangladesh

Lindell A (2012) Achievement of sustainable solid waste management in developing countries. Lund University, Sweden

Lytle, C. le gurern (2016) When the mermaids cry: The great plastic tide

Managers F et al (2001) Non-incineration medical waste

Mannapperuma N (2015) Business opportunities available in the waste management sector - Western Province of Sri Lanka. Srilanka

Markus K, Gunnarsson D, Prevodnik A, Cecilia Hedfors UD (2014) Everything you ( don ' t ) want to know about plastics. Dhaka City Corporation, Dhaka

Masud MH (2014) Utilization of Waste Plastic to Save the Environment, in International Conference on Mechanical, Industrial and Energy Engineering, pp 1–4

Matter A, Dietschi M (2013) Improving the informal recycling sector through segregation of waste in the household—the case of Dhaka Bangladesh. Habitat Int 38(May 2012):150–156

Mechanism CD (2012) CDM and its opportunities in Bangladesh. Waste Concern, Dhaka

Medina M (1997) Informal Recycling and Collection of Solid Wastes in Developing Countries: Issues and Opportunities. 24. Shibuya-ku, Tokyo

Medina M (1999) Waste picker cooperatives in developing countries. El Colegio de la Frontera Norte, Mexico

Milea A (2009) Waste as a social dilemma. Lund University Master of International Development and Managemen.

Mitra MN (2016) 9 million tons of plastic waste WIll end up in our oceans in 2015, Says New Study

Moazzem KG (2016) Holistic approach seem vital for sustainable waste management

Modak P, Yang Jiemian YH and C. R. M (2010) Municipal solid waste management: turning waste into resources. In: Shanghai: Shanghai Manual, p 1–36

Mondol EF et al (2013) Solid waste management strategy & improvement of existing scenario based on market waste. Glob J Res Eng 13(4):0–4

Nasrin F (2016) Waste Management in Bangladesh : current situation and suggestions for action, International Research. J Soc Sci 5(10):36–42

Nations, U (2010) Framework of Global Partnership on Waste Management

News B (2016) A brief history of plastics, natural and synthetic - BBC News

North EJ, Halden RU (2013) Plastics and environmental health: the road ahead. Rev Environ Health 28(1):1–8

Oehlmann J, Schulte-Oehlmann U, Kloas W, Jagnytsch O, Lutz I, Kusk KO, Wollenberger L et al (2009) A critical analysis of the biological impacts of plasticizers on wildlife. Philos Trans R Soc 364(1526):2047–2062

Of, M., Affairs, F. and Denmark, O. F (2010) The waste sector in Bangladesh. Ministry of Foreign Affairs of Denmark.

Parkes EA (1862) Memoir of Sir John Forbes... Savill & Edwards

Poddar SK, Paranjpe PA (2015) Energy Recovery through Plastic Waste in Cement Industry: a Review. Int J Recent Dev Eng Technol 4(5):15–18 Available at: Waste plastic/R2/1.html

Pollution C and Board C (2013) 'Report on Plastic Waste Disposal through Plasma Pyrolysis Technology'. (Ministry of Environment & Forests) Parivesh Bhawan, East Arjun Nagar, Delhi

Pun M, Ruj B and Chatterjee PK (2012) 'Development of process for disposal of plastic waste using plasma pyrolysis technology and option for energy recovery', 20th International Congress of Chemical and Process Engineering CHISA 2012, 42(August), pp 420–430. https://doi.org/10.1016/j.proeng.2012.07.433

Rahman SMS, Shams S, Mahmud K (2009) Study of solid waste management and its impact on climate change: a case study of Dhaka City in Bangladesh. Waste Manag 8:229–231

Rajkumar P (2015) A study on the plastic waste and environmental degradation', ABC. J Adv Res 4(1):9–16

Ramos C, Vicentini A (2012) Challenges and opportunities of waste collection in Caracas: Sucre municipality case study. J Sustain Dev 7(July 2009):115–129

Reazuddin M (2006) 'Banning polyethylene shopping bags: a step forward to promoting environmentally sustainable development in Bangladesh', Bangladesh Centre for Advanced Study

Ren XIN (2002) Environmentally degradable plastics and waste management. International Centre for Science and High Technology (ICS-UNIDO), Trieste, Italy

Richards C et al (2016) From surface to deep corporate social responsibility: the Malaysian no plastic bags campaign as both social and organizational learning. J Glob Responsib Emerald Group Publishing Limited 7(2):275–287

Ruj B, Pandeyet V, Jash P, Srivastava VK (2015) Sorting of plastic waste for effective recycling. International Journal of Applied Science and Engineering Research 4(4):564–571

Saifullah AZA, Islam T (2016) Municipal solid waste ( MSW ) management in Dhaka City. Am J Eng Res (AJER) 5(2):88–100

Sharmin N et al (2016) Commercial feasibility study of PET bottles recycling by solvent extraction method. Int J Adv Res 4(4):421–426. https://doi.org/10.21474/IJAR01.

Shedame PP, Pitale NH (2014) Experimental study of bituminous concrete Containg plastic waste material. IOSR J Mech Civ Eng (IOSR-JMCE) 11(3):37–45

Sheirs J (1998) Modern Polyesters_ Chemistry and Technology of Polyesters and Copolyesters. Wiley, Hoboken

Shimo HU (2014) Plastic recycling in Bangladesh, what needs to be done? Arcada - University of Applied Sciences

Siddiqui J, Pandey G (2013) A review of plastic waste management strategies'. Int Res J Environ Sci 2(12):84–88

Singh RP (2014) Use of waste material in building construction. JK Cement Ltd

Sreejith P (2016) Use of plastic waste in Bitumen Roads – sreejithknols

States TU (2007) Municipal solid waste in the United States. United States Environmental Protection Agency

Tall S (2000) Recycling of mixed plastic waste—is separation worthwhile ? Stockholm

Tania F (2014) 'Solid waste management of Dhaka City: a socio-economic analysis'. Banglavision 13(1)

Tayde S (2012) A review utilization of waste plastic in asphalting of roads'. Sci Rev Chem Commun 2(2):147–157

Tchobanoglous G (2002) Handbook of solid waste management. Kreith F(ed), Second. University of California at Davis Davis, McGraw-Hill Handbooks, California

Technology, M. of S. & (2012) CSIR Annual Report. Council of Scientific and Industrial Research, New Delhi

Thompson RC, Swan SH, Moore CJ, vom Saal FS (2009) Our plastic age. Philos Trans R Soc 364(1526):1973–1976. https://doi.org/10.1098/rstb.2009.0054

Tomar VS, Dadoriya NS (2013) Environment solid waste management in Gwalior. Glob Res Anal 2(4):149–151

UNDESA (2005) Working Papers 2005

University, B (2015) Solid Waste Management of Dhaka City – Towards Decentralised Governance

Van Leeuwen BA (2013) Plastic Bag Bans and Third World Countries

Visvanathan C (2002) Solid waste Management in Asian Perspective. Asian Institute of Technology

WasateConcern (2016) Asia-Pacific's waste crisis offers valuable opportunities says United Nations. Available at: http://wasteconcern.org/wastcon/asia-pacifics-waste-crisis-offers-valuable-opportunities-says-united-nations/ (Accessed: 25 August 2017)

Wasim J, Hasan AKM and Nine J (2017) 'Present Outlook of Sustainable Solid Waste Management : A Case Study Of Dhaka', in Proceedings of the WasteSafe 2017 – 5th International Conference on Solid Waste Management in South Asian Countries

Watch E (2016) 8 million metric tones of plastic dumped into world's ocean each year

Wienaah MM (2007) Sustainable plastic waste management—a case of ACCRA, GHANA. KTH Land and Water Resources Engineering

Wilson DC et al (2009) Building recycling rates through the informal sector. Waste Manag 29(2):629–635. https://doi.org/10.1016/j.wasman.2008.06.016.

Wright MM et al (2010) Techno-Economic Analysis of Biomass Fast Pyrolysis to Transportation Fuels. Office of Energy Efficiency & Renewable Energy, operated by the alliance for sustainable energy, LLC

Zahur M (2007) Solid waste management of Dhaka city: Public private community partnership. BRAC Univ J IV(2):93–97

Zen IS, Siwar C (2015) An analysis of household acceptance of curbside recycling scheme in Kuala Lumpur, Malaysia. Habitat Int. Elsevier 47:248–255

Zen IS, Ahamad R, Omar W (2013) No plastic bag campaign day in Malaysia and the policy implication. Environ Dev Sustain Springer 15(5):1259–1269.

Zen IS, Noor ZZ, Yusuf RO (2014) The profiles of household solid waste recyclers and non-recyclers in Kuala Lumpur, Malaysia. Habitat Int Elsevier 42:83–89

Zhu D et al (2008) Improving Municipal Solid Waste Management in India A Sourcebook for Policy Makers. Washington, D.C

Zia H, Devadas V, Shukla S (2008) Assessing informal waste recycling in Kanpur city, India. Manag Environ Qual: Int J Emerald 19(5):597–612. https://doi.org/10.1108/14777830810894265
Additional information
Highlights
1. Identification of the severity of waste generation and management in Bangladesh
2. Drawbacks of the plastic waste scenario has been figured out
3. Approach to a promising framework to mitigate the challenges towards plastic waste management
Responsible editor: Philippe Garrigues
About this article
Cite this article
Mourshed, M., Masud, M.H., Rashid, F. et al. Towards the effective plastic waste management in Bangladesh: a review. Environ Sci Pollut Res 24, 27021–27046 (2017). https://doi.org/10.1007/s11356-017-0429-9
Received:

Accepted:

Published:

Issue Date:
Keywords
Plastic waste

Waste plastic management

Waste to energy conversion

Bangladesh