Abstract
Drinking water is susceptible to the poor quality of contaminated water affecting the health of humans. Thus, it is an essential study to investigate factors affecting groundwater quality and its suitability for drinking uses. In this paper, the entropy theory, multivariate statistics, spatial autocorrelation index, and geostatistics are applied to characterize groundwater quality and its spatial variability in the Sylhet district of Bangladesh. A total of 91samples have been collected from wells (e.g., shallow, intermediate, and deep tube wells at 15–300-m depth) from the study area. The results show that NO3 −, then SO4 2−, and As are the most contributed parameters influencing the groundwater quality according to the entropy theory. The principal component analysis (PCA) and correlation coefficient also confirm the results of the entropy theory. However, Na+ has the highest spatial autocorrelation and the most entropy, thus affecting the groundwater quality. Based on the entropy-weighted water quality index (EWQI) and groundwater quality index (GWQI) classifications, it is observed that 60.45 and 53.86% of water samples are classified as having an excellent to good qualities, while the remaining samples vary from medium to extremely poor quality domains for drinking purposes. Furthermore, the EWQI classification provides the more reasonable results than GWQIs due to its simplicity, accuracy, and ignoring of artificial weight. A Gaussian semivariogram model has been chosen to the best fit model, and groundwater quality indices have a weak spatial dependence, suggesting that both geogenic and anthropogenic factors play a pivotal role in spatial heterogeneity of groundwater quality oscillations.
Access options
Buy single article
Instant access to the full article PDF.
US$ 39.95
Tax calculation will be finalised during checkout.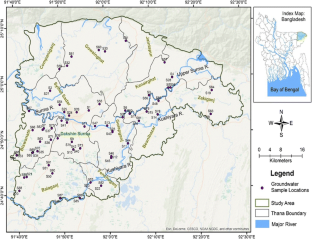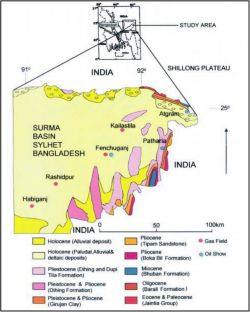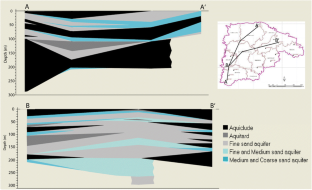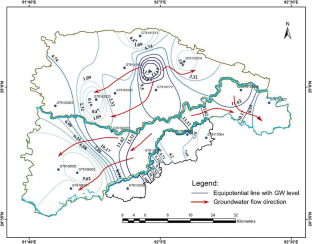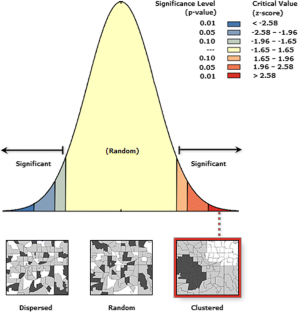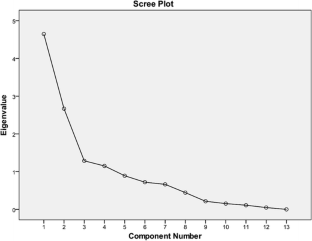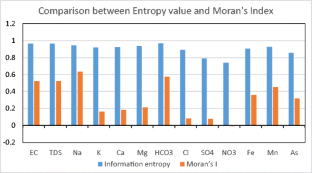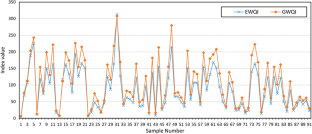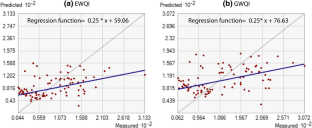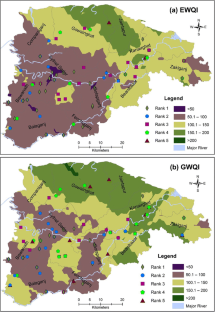 References
Ahada CPS, Suthar S (2017) Hydrochemistry of groundwater in North Rajasthan, India: chemical and multivariate analysis. Environ Earth Sci 76:203. https://doi.org/10.1007/s12665-017-6496-x

Ahmed KM, Bhattacharya P, Hasan MA, Akhter SH, Alam SM, Bhuyian MH, Sracek O (2004) Arsenic enrichment in groundwater of the alluvial aquifers in Bangladesh: an overview. Appl Geochem 19(2):181–200

Alam MM, Curray JR, Chowdhury MLR, Gani MR (2003) An overview of the sedimentary geology of the Bengal Basin in relation to the regional tectonic framework and basin fill history. Sediment Geol 155:179–208

Amiri V, Rezaei M, Sohrabi N (2014) Groundwater quality assessment using entropy weighted water quality index (EWQI) in Lenjanat, Iran. Environ Earth Sci 72:3479–3490

Anselin L (1995) Local indicators of spatial association—LISA. Geogr Anal 27:93–115

APHA (2005) Standard methods for the examination of water and wastewater, 20th edn. APHA, AWWA and WEF, Washington DC

BBS (2014) Yearbook of agricultural statistics of Bangladesh, 2013. Bangladesh Bureau of Statistics, Dhaka www.bbs.gov.bd

BGS and DPHE (2001) Arsenic contamination of groundwater in Bangladesh. In: DG Kinnburgh, PL Smedley (eds). British Geological Survey Report WC/00/19 (vol 1–4). British Geological Survey, UK. available at: http://www.bgs.ac.uk/arsenic/Bangladesh

Bhuiyan MAH, Bodrud-Doza M, Islam ARMT, Rakib MA, Rahman MS, Ramanathan AL (2016) Assessment of groundwater quality of Lakshimpur district of Bangladesh using water quality indices, geostatistical methods, and multivariate analysis. Environ Earth Sci 75(12):1020. https://doi.org/10.1007/s12665-016-5823-y

Biswas RK, Roy DK, Islam ARMT, Rahman MM, Ali MM (2014) Assessment of drinking water related to arsenic and salinity hazard in Patuakhali district, Bangladesh. Int J Adv Geosci 2(2):82–85. 10.14419/ijag.v2i2.3011

Bodrud-Doza M, Islam ARMT, Ahmed F, Samiran D, Narottam S, Rahman MS (2016) Characterization of groundwater quality using water evaluation indices, multivariate statistics and geostatistics in central Bangladesh. Water Sci 30:19–40. https://doi.org/10.1016/j.wsj

Burrough PA, McDonnell RA (1998) Principles of geographical information systems. Oxford University Press, Oxford 333p

Dash JP, Sarangi A, Singh DK (2010) Spatial variability of groundwater depth and quality parameters in the national capital territory of Delhi. Environ Manag 45:640–650. https://doi.org/10.1007/s00267-010- 9436-z

Delhomme JP (1978) Kriging in the hydrosciences. Adv Water Res 1:251–266

DoE (1997) Department of environment, the environment conservation rules 1997. Government of the People's Republic of Bangladesh, Dhaka

Duque WO, Huguet NF, Domingo JL, Schuhmacher M (2006) Assessing water quality in rivers with fuzzy inference systems: a case study. Environ Int 32:733–742

ESRI (2009) ArcGIS desktop software. ArcGIS desktop 9.3. Environmental Systems Research Institute, Redlands

Fagbote EO, Olanipekun EO, Uyi HS (2014) Water quality index of the ground water of bitumen deposit impacted farm settlements using entropy weighted method. Int J Environ Sci Technol 11(1):127–138. https://doi.org/10.1007/s13762-012-0149-0

Feng LH, Sang GS, Hong WH (2014) Statistical prediction of changes in water resources trends based on set pair analysis. Water Resour Manag 28:1703–1711. https://doi.org/10.1007/s11269-014-0581-7

Freeze RA, Cherry JA (1979) Groundwater. Prentice-Hall Inc, Englewood Cliffs 604 pp

Fu WJ, Jiang PK, Zhou GM, Zhao KL (2014) Using Moran's I and GIS to study the spatial pattern of forest litter carbon concentration in a subtropical region of southeastern China. Bio Geosci 11:2401–2409

Garg VK, Suthar S, Singh S, Sheoran A, GarimaMeenakshi Jain S (2009) Drinking water quality in villages of southwestern Haryana, India: assessing human health risks associated with hydrochemistry. Environ Geol 58:1329–1340

Goovaerts P (1997) Geostatistics for natural resource evaluation. Oxford University Press, New York

Gorgij AD, Kisi O, Moghaddam AA, Taghipour A (2017) Groundwater quality ranking for drinking purposes, using the entropy method and the spatial autocorrelation index. Environ Earth Sci 76:269. https://doi.org/10.1007/s12665-017-6589-6

Griffith DA (2003) Spatial autocorrelation and spatial filtering, gaining understanding through theory and scientific visualization. Springer, Berlin, p 260

Halim MA, Majumder RK, Nessa SA, Oda K, Hiroshiro Y, Jinno K (2010) Arsenic in shallow aquifer in the eastern region of Bangladesh: insights from principal component analysis of groundwater compositions. Environ Monit Assess 61:453–472. https://doi.org/10.1007/s10661-009-0760-9

Haloi N, Sarma HP (2012) Heavy metal contaminations in the groundwater of Brahmaputra flood plain: an assessment of water quality in Barpeta District, Assam (India). Environ Monit Assess 184(10):6229–6237

Harvey CF, Swartz CH, Badruzzaman ABM et al (2002) Arsenic mobility and groundwater extraction in Bangladesh. Science 298:1602–1606

Hasanuzzaman M, Song X, Han D, Zhang Y, Hussain S (2017) Prediction of groundwater dynamics for sustainable water resource management in Bogra district, Northwest Bangladesh. Water 9:238. https://doi.org/10.3390/w9040238

Hosseinimarandi H, Mahdavi M, Ahmadi H, Motamedvaziri B, Adelpur A (2014) Assessment of groundwater quality monitoring network using cluster analysis, Shib-Kuh Plain, Shur Watershed, Iran. J Water Resour Prot 06(6):618–624. https://doi.org/10.4236/jwarp.2014.66060

Hounslow AW (1995) Water quality data analysis and interpretation. CRC Press, Boca Raton, p 416

Ishaku JM (2011) Assessment of groundwater quality index for Jimeta-Yola area, northeastern Nigeria. J Geol Min Res 3(9):219–231

Islam ARMT, Habib MA (2015) Identification of gas sand horizons of the Rashidpur structure, Surma basin, Bangladesh, using 2D seismic interpretation. Int J Geophys 2015:840168. https://doi.org/10.1155/2015/840168

Islam ARMT, Habib MA, Islam MT, Mita MR (2013a) Interpretation of wireline log data for reservoir characterization of the Rashidpur gas field, Surma basin, Bangladesh. IOSR J Appl Geol Geophys 1(4):47–54. https://doi.org/10.9790/0990-0144754

Islam IR, Rahman M, Reza AHMS, Rahman M (2013b) Groundwater geochemistry and its implication for arsenic enrichment and mobilization in shallow alluvial aquifers of Pakshi Union, Ishwardi, Pabna, Bangladesh. Int J Chem Mater Sci 1(4):069–078

Islam ARMT, Rakib MA, Islam MS, Jahan K, Patwary MA (2015) Assessment of health hazard of metal concentration in groundwater of Bangladesh. Am Chem Sci J 5(1):41–49. https://doi.org/10.9734/ACSj/2015/13175

Islam ARMT, Shen S, Bodrud-Doza M, Rahman MA, Das S (2017a) Assessment of trace elements of groundwater and their spatial distribution in Rangpur district, Bangladesh, Arab. J Geosci 10(4):95. https://doi.org/10.1007/s12517-017-2886-3

Islam ARMT, Shen S, Haque MA, Bodrud-Doza M, Maw KW, Habib MA (2017b) Assessing groundwater quality and its sustainability in Joypurhat district of Bangladesh using GIS and multivariate statistical approaches. Environ Dev Sustain. https://doi.org/10.1007/s10668-017-9971-3

Islam ARMT, Shen S, Islam MA, Sultan-ul-Islam M (2017c) Paleoenvironment of deposition of Miocene succession in well BK-10 of Bengal Basin using electrofacies and lithofacies modeling approaches. Model Earth Syst Environ 3(1):5. https://doi.org/10.1007/s40808-017-0279-y

Kamrani S, Rezaei M, Amiri V, Saberinasr A (2016) Investigating the efficiency of information entropy and fuzzy theories to classification of groundwater samples for drinking purposes: Lenjanat Plain, Central Iran. Environ Earth Sci 75:1370. https://doi.org/10.1007/s12665-016-6185-1

Karim MM (2000) Arsenic in groundwater and health problems in Bangladesh. Water Res 34:304–310

Khan AA, Akhter SH, Alam SMM (2000) Evidence of Holocene transgression, dolomitization and the source of arsenic in Bengal delta. In: Mohamed, Hossain A (eds) Geoengineering in arid lands. Balkema, Rotterdam

Krouse HR, Mayer B (1999) Sulfur and oxygen isotopes in sulphate. In: Cook PG, Herczeg AL (eds) Environmental tracers in subsurface hydrology. Kluwer, Boston, pp 195–231

Kumari S, Singh AK, Verma AK, Yaduvanshi NPS (2013) Assessment and spatial distribution of groundwater quality in industrial areas of Ghaziabad, India. Environ Monit Assess 186(1):501–514. https://doi.org/10.1007/s10661-013-3393-y

Li P, Wu J, Qian H (2010) Groundwater quality assessment based on entropy weighted osculating value method. Int J Environ Sci 27(3):31–34. https://doi.org/10.6088/ijes.00104020018

Li P, Qian H, Wu J (2011) Application of set pair analysis methodbased on entropy weight in groundwater quality assessment—a case study in Dongsheng City, Northwest China. J Chem 8(2):851–858. https://doi.org/10.1155/2011/879683

Li P, Li X, Meng X, Li M, Zhang Y (2016) Appraising groundwater quality and health risks from contamination in a semiarid region of northwest China. Expo Health 3:1–19. https://doi.org/10.1007/s12403- 016-0205-y

Liu CW, Lin KH, Kuo YM (2003) Application of factor analysis in the assessment of groundwater quality in a blackfoot disease area in Taiwan. Sci Total Environ 313(1–3):77–89. https://doi.org/10.1016/ S0048-9697(02)00683-6

Macdonald AM, Bonsor HC, Ahmed KM et al (2016) Groundwater quality and depletion in the Indo-Gangetic basin mapped from in situ observation. Nat Geosci. https://doi.org/10.1038/NGEO2791

Mertler CA, Vannatta RA (2005) Advanced and multivariate statistical methods: practical application and interpretation, 3rd ed. Glendale, pp 120

MOA (1997) Determination of aquifer parameters by long pump test. North EastMinor Irrigation Project, Ministry of Agriculture

Munna GM, Kibriya NA, Nury AH, Islam S, Rahman H (2015) Spatial distribution analysis and mapping of groundwater quality parameters for the Sylhet City Corporation (SCC) area using GIS. Hydrology 3(1):1–10

Oinam JD, Ramanathan AL, Singh G (2012) Geochemical andstatistical evaluation of groundwater in Imphal and Thoubal district of Manipur, India. J Asian Earth Sci 48:136–149. https://doi.org/10.1016/j.jseaes.2011.11.017

Omo-Irabor OO, Olobaniyi SB, Oduyemi K, Akunna J (2008) Surface and groundwater water quality assessment using multivariate analytical methods: a case study of the Western Niger Delta, Nigeria. Phys Chem Earth 33:666–673

Panaskar DB, Wagh VM, Muley AA, Mukate SV, Pawar RS, Aamalawar ML (2016) Evaluating groundwater suitability for the domestic, irrigation, and industrial purposes in Nanded Tehsil, Maharashtra, India, using GIS and statistics. Arab J Geosci 9(13):615

Rahman MS, Gagnon GA (2014) Bench-scale evaluation of drinking water treatment parameters on iron particles and water quality. Water Res 48:137–147. https://doi.org/10.1016/j.watres.2013.09.018

Rahman MM, Sultana R, Shammi M et al (2016) Assessment of the status of groundwater arsenic at Singairupazila, Manikganj Bangladesh: exploring the correlation with other metals and ions. Expo Health 8:217–225. https://doi.org/10.1007/s12403-016-0196-8

Reza AHMS, Jean JS, Lee MK, Liu CC, Bundschuh J, Yang HJ, Lee JF, Lee YC (2010) Implications of organic matter on arsenic mobilization into groundwater: evidence from northwestern (Chapai Nawabganj), central (Manikganj) and southwestern (Chadpur) Bangladesh. Water Res 44:5556–5574

Rubio-Arias H, Contreras-Caraveo M, Manuel Quintana R, Alfonso Saucedo-Teran R, Pinales-Munguia A (2012) An overall water quality index (WQI) for a man-made aquatic reservoir in Mexico. Int J Environ Res Public Health 9:1687–1698

Sahooa MM, Patrab KC, Khatua KK (2015) Inference of water quality index using ANFIA and PCA. Aquat Proc 4:1099–1106

Shannon Claude E (1948) A mathematical theory of communication. Bell Syst Tech J 27:379–423

Shi J, Wang H, Xu J, Wu J, Liu X, Zhu H, Yu C (2007) Spatial distribution of heavy metals in soils: a case study of Changxing. China Environ Geol 52(1):1–10. https://doi.org/10.1007/s00254-006-04436

Shyu GS, Cheng BY, Chiang CT, Yao PH, Chang TK (2011) Applying factor analysis combined with kriging and information entropy theory for mapping and evaluating the stability of groundwater quality variation in Taiwan. Int J Environ Res Public Health 8:1084–1109

Stuart M, Gooddy DC, Bloomfield JP, Williams AT (2011) A review of the impact of climate change on future nitrate concentrations in groundwater of the UK. Sci Total Environ 409(15):2859–2873

Su H, Kang W, Xu Y, Wang J (2017) Assessing groundwater quality and health risks of nitrogen pollution in the Shenfu mining area of Shaanxi Province, Northwest China. Expo Health. https://doi.org/10.1007/s12403-017-0247-9

Varnosfaderany MN, Mirghaffary N, Ebrahimi E, Soffianian A (2009) Water quality assessment in an arid region using a water quality index. Water Sci Technol 60:2319–2327

Vasanthavigar M, Srinivasamoorthy K, Vijayaragavan K, Ganthi R,Chidambaram S, Anandhan P, Manivannan R, Vasudevan S (2010) Application of water quality index for groundwater quality assessment: Thirumanimuttar sub-basin, Tamil Nadu, India. Environ Monit Assess 171(1–4):595–609

Wagh VM, Panaskar DB, Muley AA, Mukate SV (2017) Groundwater suitability evaluation by CCME WQI model for Kadava River Basin, Nashik, Maharashtra, India. Model Earth Syst Environ. https://doi.org/10.1007/s40808-017-0316-x

Webster R, Oliver MA (2001) Geostatistics for environmental scientists. Wiley, New York 330p

WHO (1998) Guidelines for drinking water (vol 2), 2nd edn. Health Criteria and Other Information, Geneva, pp 281–308

WHO (2011) Guidelines for drinking water, 4th edn. Geneva, pp 564

Wu J, Li P, Qian H (2011) Groundwater quality in Jingyuan County, a semi-humid area in Northwest China. J Chem 8(2):787–793. https://doi.org/10.1155/2011/163695

Wu J, Li P, Qian H, Duan Z, Zhang X (2014) Using correlation andmultivariate statistical analysis to identify hydrogeochemical processes affecting the major ion chemistry of waters: case study in Laoheba phosphorite mine in Sichuan, China. Arab J Geosci 7(10):3973–3982. https://doi.org/10.1007/s12517-013-1057-4

Wu J, Xue C, Tian R, Wang S (2017) Lake water quality assessment: a case study of Shahu Lake in the semiarid loess area of northwest China. Environ Earth Sci 76:232. https://doi.org/10.1007/s12665-017-6516-x

Yan H, Zou Z (2014) Water quality evaluation based on entropy coefficient and blind number theory measure model. J Networks 9(7):1986–1874. https://doi.org/10.4304/jnw.9.7.1868-1874

Yan J, Liu J, Ma M (2014) In situ variations and relationships of water quality index with periphyton function and diversity metrics in Baiyangdian Lake of China. Ecotoxicology 23(4):495–505. https://doi.org/10.1007/s10646-014-1199-5
Acknowledgements
We appreciate the cooperation rendered by the Sylhet City Corporation (SCC) for giving access to the production wells and by the staff of the local Department of Public Health Engineering (DPHE) office in identifying the local deep and shallow hand tube wells for sampling. The logistic support for sampling was provided by Atomic Energy Research Establishment, Savar, Dhaka. We would like to thank the editor Dr. Marcus Schulz and three anonymous reviewers for improving the quality of the manuscript substantially.
Funding information
The study was performed under the framework of the IAEA Regional Cooperation Agreement (RCA) project RAS/7/022.
Additional information
Responsible editor: Marcus Schulz
Electronic supplementary material
About this article
Cite this article
Islam, A.R.M.T., Ahmed, N., Bodrud-Doza, M. et al. Characterizing groundwater quality ranks for drinking purposes in Sylhet district, Bangladesh, using entropy method, spatial autocorrelation index, and geostatistics. Environ Sci Pollut Res 24, 26350–26374 (2017). https://doi.org/10.1007/s11356-017-0254-1
Received:

Accepted:

Published:

Issue Date:
Keywords
Entropy theory

Spatial autocorrelation index

Water quality index

Semivariogram model

Groundwater contamination

Geostatistics