Abstract
Bimetallic nanoparticles are generally believed to have improved catalytic activity and stability due to geometric and electronic changes. In this work, biogenic-Pd (bio-Pd), biogenic-Pt (bio-Pt), and biogenic-PdPt (bio-PdPt) nanoparticles were synthesized by Shewanella oneidensis MR-1 in the absence or presence of quinone. Compared with direct microbial reduction process, the addition of anthraquinone-2,6-disulfonate (AQDS) could promote the reduction efficiency of Pd(II) or/and Pt(IV) and result in decrease of particles size. All kinds of nanoparticles could catalyze 4-nitrophenol reduction by NaBH4 and their catalytic activities took the following order: bio-PdPt (AQDS) ∼ bio-PdPt > bio-Pd (AQDS) > bio-Pd > bio-Pt (AQDS) ∼ bio-Pt. Moreover, the bio-PdPt (AQDS) nanoparticles could be reused for 6 cycles. We believe that this simple and efficient biosynthesis approach for synthesizing bimetallic bio-PdPt nanocatalysts is important for preparing active and stable catalysts.
Access options
Buy single article
Instant access to the full article PDF.
US$ 39.95
Tax calculation will be finalised during checkout.
Subscribe to journal
Immediate online access to all issues from 2019. Subscription will auto renew annually.
US$ 79
Tax calculation will be finalised during checkout.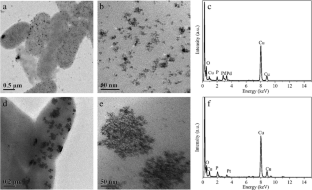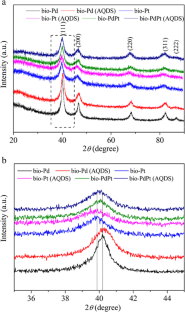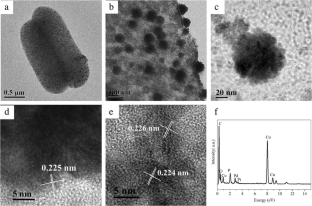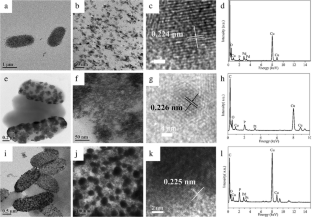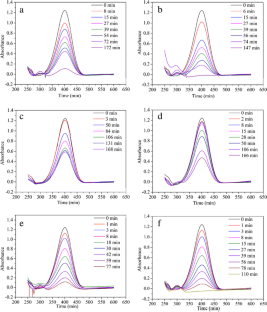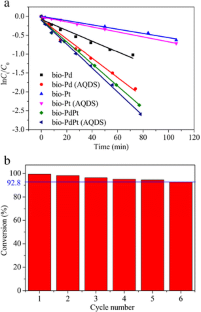 References
Baxter-Plant VS, Mikheenko IP, Macaskie LE (2003) Sulphate-reducing bacteria, palladium and the reductive dehalogenation of chlorinated aromatic compounds. Biodegradation 14(2):83–90

Beliaev AS, Saffarini DA (1998) Shewanella putrefaciens mtrB encodes an outer membrane protein required for Fe (III) and Mn (IV) reduction. J Bacteriol 180(23):6292–6297

Chen CS, Lai YT, Chen TC et al (2014) Synthesis and characterization of Pt nanoparticles with different morphologies in mesoporous silica SBA-15 for methanol oxidation reaction. Nanoscale 6(21):12644–12654

De Corte S, Hennebel T, Fitts JP et al (2011) Biosupported bimetallic Pd-Au nanocatalysts for dechlorination of environmental contaminants. Environ Sci Technol 45(19):8506–8513

De Corte S, Hennebel T, De Gusseme B et al (2012) Bio-palladium: from metal recovery to catalytic applications. Microb Biotechno 5(1):5–17

De Windt W, Boon N, Van den Bulcke J et al (2006) Biological control of the size and reactivity of catalytic Pd(0) produced by Shewanella oneidensis. Anton Leeuw 90(4):377–389

Deplanche K, Bennett JA, Mikheenko IP et al (2014) Catalytic activity of biomass-supported Pd nanoparticles: influence of the biological component in catalytic efficacy and potential application in 'green' synthesis of fine chemicals and pharmaceuticals. Appl Catal B Environ 147:651–665

Dong Z, Le X, Dong C et al (2015) Ni@ Pd core–shell nanoparticles modified fibrous silica nanospheres as highly efficient and recoverable catalyst for reduction of 4-nitrophenol and hydrodechlorination of 4-chlorophenol. App Catal B: Environl 162:372–380

El-Sheikh SM, Ismail AA, Al-Sharab JF (2013) Catalytic reduction of p-nitrophenol over precious metals/highly ordered mesoporous silica. New J Chem 37(8):2399–2407

Ghosh SK, Mandal M, Kundu S et al (2004) Bimetallic Pt–Ni nanoparticles can catalyze reduction of aromatic nitro compounds by sodium borohydride in aqueous solution. Appl Catal A Gen 268(1):61–66

Govindaraju K, Basha SK, Kumar VG et al (2008) Silver, gold and bimetallic nanoparticles production using single-cell protein (Spirulina platensis) Geitler. J Mater Sci 43(15):5115–5122

Hennebel T, Verhagen P, Simoen H et al (2009) Remediation of trichloroethylene by bio-precipitated and encapsulated palladium nanoparticles in a fixed bed reactor. Chemosphere 76(9):1221–1225

Hennebel T, De Corte S, Verstraete W et al (2012) Microbial production and environmental applications of Pd nanoparticles for treatment of halogenated compounds. Curr Opin Biotech 23(4):555–561

Hong JW, Kang SW, Choi BS et al (2012) Controlled synthesis of Pd–Pt alloy hollow nanostructures with enhanced catalytic activities for oxygen reduction. ACS Nano 6(3):2410–2419

Hosseinkhani B, Søbjerg LS, Rotaru AE et al (2012) Microbially supported synthesis of catalytically active bimetallic Pd-Au nanoparticles. Biotechnol Bioeng 109(1):45–52

Humphries AC, Macaskie LE (2005) Reduction of Cr (VI) by palladized biomass of Desulfovibrio vulgaris NCIMB 8303. J Chem Technol Biot 80(12):1378–1382

Kim Y, Noh Y, Lim EJ et al (2014) Star-shaped Pd@Pt core–shell catalysts supported on reduced graphene oxide with superior electrocatalytic performance. J Mater Chem A 2(19):6976–6986

Kobayashi H, Yamauchi M, Kitagawa H et al (2010) Atomic-level Pd–Pt alloying and largely enhanced hydrogen-storage capacity in bimetallic nanoparticles reconstructed from core/shell structure by a process of hydrogen absorption/desorption. J Am Chen Soc 132(16):5576–5577

Konishi Y, Ohno K, Saitoh N et al (2007) Bioreductive deposition of platinum nanoparticles on the bacterium Shewanella algae. J Biotechnol 128(3):648–653

Lee YW, Ko AR, Kim DY et al (2012) Octahedral Pt-Pd alloy catalysts with enhanced oxygen reduction activity and stability in proton exchange membrane fuel cells. RSC Adv 2(3):1119–1125

Li C, Su Y, Lv X et al (2012a) Enhanced ethanol electrooxidation of hollow Pd nanospheres prepared by galvanic exchange reactions. Mater Lett 69:92–95

Li X, Wang X, Song S et al (2012b) Selectively deposited noble metal nanoparticles on Fe3O4/graphene composites: stable, recyclable, and magnetically separable catalysts. Chem Eur J 18(24):7601–7607

Liu G, Zhou J, Ji Q et al (2013) Accelerated removal of Sudan dye by Shewanella oneidensis MR-1 in the presence of quinones and humic acids. World J Microb Biot 29(9):1723–1730

Lovley DR, Phillips EJP (1988) Novel mode of microbial energy metabolism: organic carbon oxidation coupled to dissimilatory reduction of iron or manganese. Appl Environ Microb 54(6):1472–1480

Lovley DR, Coates JD, Blunt-Harris EL et al (1996) Humic substances as electron acceptors for microbial respiration. Nature 382(6590):445–448

Mertens B, Blothe C, Windey K et al (2007) Biocatalytic dechlorination of lindane by nano-scale particles of Pd (0) deposited on Shewanella oneidensis. Chemosphere 66(1):99–105

Narayanan KB, Sakthivel N (2010) Biological synthesis of metal nanoparticles by microbes. Adv Colloid Interfa 156(1):1–13

Oh SD, Kim MR, Choi SH et al (2008) Radiolytic synthesis of Pd–M (M = Ag, Au, Cu, Ni and Pt) alloy nanoparticles and their use in reduction of 4-nitrophenol. J Ind Eng Chem 14(5):687–692

Pan Y, Ma D, Liu H et al (2012) Uncoordinated carbonyl groups of MOFs as anchoring sites for the preparation of highly active Pd nano-catalysts. J Mater Chem 22(21):10834–10839

Pearce CI, Pattrick RAD, Law N et al (2009) Investigating different mechanisms for biogenic selenite transformations: Geobacter sulfurreducens, Shewanella oneidensis and Veillonella atypica. Environ Technol 30(12):1313–1326

Qian F, Wang G, Li Y (2010) Solar-driven microbial photoelectrochemical cells with a nanowire photocathode. Nano Lett 10(11):4686–4691

Qu L, Dai L (2005) Substrate-enhanced electroless deposition of metal nanoparticles on carbon nanotubes. J Am Chem Soc 127(31):10806–10807

Schröfel A, Kratošová G, Šafařík I et al (2014) Applications of biosynthesized metallic nanoparticles—a review. Acta Biomater 10(10):4023–4042

Senapati S, Ahmad A, Khan MI et al (2005) Extracellular biosynthesis of bimetallic Au–Ag alloy nanoparticles. Small 1(5):517–520

Shen YY, Sun Y, Zhou LN et al (2014) Synthesis of ultrathin PtPdBi nanowire and its enhanced catalytic activity towards p-nitrophenol reduction. J Mater Chem A 2(9):2977–2984

Shiraishi Y, Takeda Y, Sugano Y et al (2011) Highly efficient photocatalytic dehalogenation of organic halides on TiO2 loaded with bimetallic Pd–Pt alloy nanoparticles. Chem Commun 47(27):7863–7865

Søbjerg LS, Lindhardt AT, Skrydstrup T et al (2011) Size control and catalytic activity of bio-supported palladium nanoparticles. Colloid Surface B 85(2):373–378

Takenaka S, Tsukamoto T, Matsune H et al (2013) Carbon nanotube-supported Pd–Co catalysts covered with silica layers as active and stable cathode catalysts for polymer electrolyte fuel cells. Catal Sci Technol 3(10):2723–2731

Tang S, Vongehr S, He G et al (2012) Highly catalytic spherical carbon nanocomposites allowing tunable activity via controllable Au–Pd doping. J Colloid Inter Sci 375(1):125–133

Tang S, Zhu J (2014) Structural and electronic properties of Pd-decorated graphene oxides and their effects on the adsorption of nitrogen oxides: insights from density functional calculations. RSC Adv 4(44):23084–23096

Tuo Y, Liu G, Zhou J et al (2013) Microbial formation of palladium nanoparticles by Geobacter sulfurreducens for chromate reduction. Bioresource Tech 133:606–611

Tuo Y, Liu G, Dong B et al (2015) Microbial synthesis of Pd/Fe3O4, Au/Fe3O4 and PdAu/Fe3O4 nanocomposites for catalytic reduction of nitroaromatic compounds. Sci Rep 5

Van der Zee FP, Cervantes FJ (2009) Impact and application of electron shuttles on the redox (bio) transformation of contaminants: a review. Biotechnol Adv 27(3):256–277

Wang X, Liu D, Song S et al (2013) CeO2-based Pd (Pt) nanoparticles grafted onto Fe3O4/graphene: a general self-assembly approach to fabricate highly efficient catalysts with magnetic recyclable capability. Chem-Eur J 19(16):5169–5173

Wang Q, Li Y, Liu B et al (2015) Novel recyclable dual-heterostructured Fe3O4@ CeO2/M (M = Pt, Pd and Pt–Pd) catalysts: synergetic and redox effects for superior catalytic performance. J Mater Chem A, 2015 3(1):139–147

Windt WD, Aelterman P, Verstraete W (2005) Bioreductive deposition of palladium (0) nanoparticles on Shewanella oneidensis with catalytic activity towards reductive dechlorination of polychlorinated biphenyls. Environ Microbiol 7(3):314–325

Wu R, Cui L, Chen L et al (2013) Effects of bio-Au nanoparticles on electrochemical activity of Shewanella oneidensis wild type and ΔomcA/mtrC mutant. Sci Rep 3

Xi P, Chen F, Xie G et al (2012) Surfactant free RGO/Pd nanocomposites as highly active heterogeneous catalysts for the hydrolytic dehydrogenation of ammonia borane for chemical hydrogen storage. Nanoscale 4(18):5597–5601

Yao T, Cui T, Fang X et al (2013) Preparation of yolk–shell FexOy/Pd@ mesoporous SiO2 composites with high stability and their application in catalytic reduction of 4-nitropheno. Nanoscale 5(13):5896–5904

Yong P, Paterson-Beedle M, Mikheenko IP et al (2007) From bio-mineralisation to fuel cells: biomanufacture of Pt and Pd nanocrystals for fuel cell electrode catalyst. Biotechnol Lett 29(4):539–544

Yue B, Ma Y, Tao H et al (2008) CNx nanotubes as catalyst support to immobilize platinum nanoparticles for methanol oxidation. J Mater Chem 18(15):1747–1750

Yue R, Wang H, Bin D et al (2015) Facile one-pot synthesis of Pd–PEDOT/graphene nanocomposites with hierarchical structure and high electrocatalytic performance for ethanol oxidation. J Mater Chem A 3(3):1077–1088

Zhang G, Yang Z, Huang C et al (2015) Small-sized and highly dispersed Pt nanoparticles loading on graphite nanoplatelets as an effective catalyst for methanol oxidation. Nanoscale 7(22):10170–10177

Zhang H, Jin M, Liu H et al (2011a) Facile synthesis of Pd–Pt alloy nanocages and their enhanced performance for preferential oxidation of CO in excess hydrogen. ACS Nano 5(10):8212–8222

Zhang J, Wan L, Liu L et al (2016) PdPt bimetallic nanoparticles enabled by shape control with halide ions and their enhanced catalytic activities. Nanoscale 8(7):3962–3972

Zhang K, Hu X, Liu J et al (2011b) Formation of PdPt alloy nanodots on gold nanorods: tuning oxidase-like activities via composition. Langmuir 27(6):2796–2803

Zhang P, Li R, Huang Y et al (2014) A novel approach for the in situ synthesis of Pt–Pd nanoalloys supported on Fe3O4@C core–shell nanoparticles with enhanced catalytic activity for reduction reactions. ACS App Mater Inter 6(4):2671–2678

Zhao R, Gong M, Zhu H et al (2014) Seed-assisted synthesis of Pd@Au core–shell nanotetrapods and their optical and catalytic properties. Nanoscale 6(15):9273–9278
Acknowledgements
This work was supported by National Natural Science Foundation of China (No. 51478076).
Additional information
Responsible editor: Santiago V. Luis
About this article
Cite this article
Tuo, Y., Liu, G., Dong, B. et al. Microbial synthesis of bimetallic PdPt nanoparticles for catalytic reduction of 4-nitrophenol. Environ Sci Pollut Res 24, 5249–5258 (2017). https://doi.org/10.1007/s11356-016-8276-7
Received:

Accepted:

Published:

Issue Date:
Keywords
Bimetallic nanoparticles

Palladium

Platinum

Catalyst

Shewanella oneidensis MR-1

4-Nitrophenol