Abstract
Increased levels of environmental pollutants are linked to almost all human disorders; the efficient method to manage the human health is through naturally available dietary molecule. Solanum torvum (ST) Swartz (Solanaceae) commonly called Turkey Berry is found in Africa, Asia, and South America. Its fruit, part of traditional Indian cuisine, is a widely consumed nutritious herb, acclaimed for its medicinal value. ST aqueous extract (STAe) (250, 500, and 1000 mg/kg b.w., 6 days; oral) against acute Cadmium (Cd) (6.3 mg/kg b.w., single dose; oral) toxicity was evaluated in rats. Protective effect was assessed using serum markers, tissue antioxidants, oxidant derivatives, glycoprotein, and histopathological studies. The activities of serum marker enzymes were increased (40–60 %); antioxidant enzymes such as SOD and CAT, GSH, and its metabolic enzyme activities were decreased (50–80 %) in the liver and kidney upon Cd intoxication. During STAe pre-treatment, at doses of 250 and 500 mg/kg b.w., the above changes were brought to near normal (25–63 %). Tissue 4-hydroxynonenal, 3-nitrotyrosine, and protein carbonyls were increased (8–15 fold) in Cd-alone-treated rats, whereas pre-supplementation of STAe significantly decreased their levels and inhibited the protein glycosylation effectively. The pharmacological effect of STAe was confirmed by histopathological observations. Based on previous literature and present investigation, we conclude that ST may serve as a potential functional food against environmental contaminant such as heavy metal-induced oxidative stress.
Access options
Buy single article
Instant access to the full article PDF.
USD 39.95
Price includes VAT (USA)
Tax calculation will be finalised during checkout.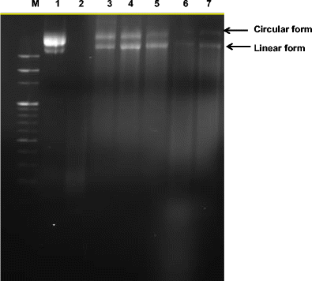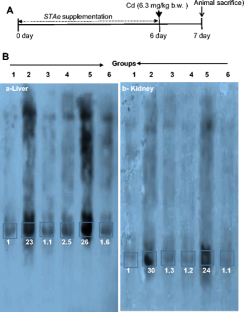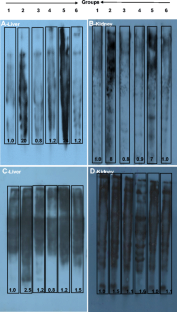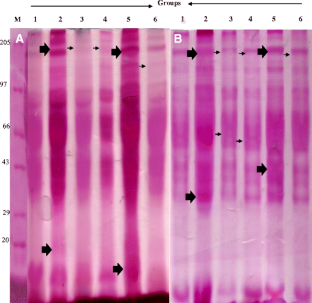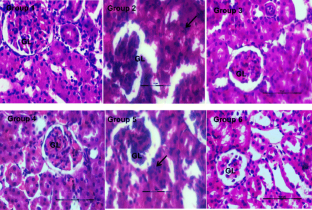 References
Arthan D, Svasti J, Kittakoop P et al (2002) Antiviral isoflavonoid sulfate and steroidal glycosides from the fruits of Solanum torvum. Phytochemistry 59:459–463

Balachandran C, Duraipandiyan V, Dhabi NA et al (2012) Antimicrobial and antimycobacterial activities of methyl caffeine isolated from Solanum torvum Swartz. fruit. Indian J Microbiol 52:676–681

Balachandran C, Emi N, Arun Y et al (2015) In vitro anticancer activity of methyl caffeate isolated from Solanum torvum Swartz. fruit. Chem Biol Interact 242:81–90

Bixby M, Spieler L, Menini T et al (2005) Ilex paraguariensis extracts are potent inhibitors of nitrosative stress: a comparative study with green tea and wines using a protein nitration model and mammalian cell cytotoxicity. Life Sci 77:345–358

Capasso A (2013) Antioxidant action and therapeutic efficacy of Allium sativum L. Molecules 18:609–700

Celep E, Aydın A, Kırmızıbekmez H et al (2013) Appraisal of in vitro and in vivo antioxidant activity potential of cornelian cherry leave. Food Chem Toxicol 62:448–455

Cuypers A, Plusquin M, Remans T et al (2010) Cadmium stress: an oxidative challenge. Biometals 23:927–940

Dalle-Donne I, Rossi R, Giustarini D et al (2003) Protein carbonyl groups as biomarkers of oxidative stress. Clin Chim Acta 329:23–38

Dalziel M, Crispin M, Scanlan CN et al (2014) Emerging principles for the therapeutic exploitation of glycosylation. Science 343:36–38

Dewanjee S, Gangopadhyay M, Sahu R et al (2013) Cadmium induced pathophysiology: prophylactic role of edible jute (Corchorus olitorius) leaves with special emphasis on oxidative stress and mitochondrial involvement. Food Chem Toxicol 60:188–198

Dkhar P, Sharma R (2010) Effect of dimethylsulphoxide and curcumin on protein carbonyls and reactive oxygen species of cerebral hemispheres of mice as a function of age. Int J Dev Neurosci 28:351–357

Ellman GL (1959) Tissue sulfhydryl groups. Arch Biochem Biophys 82:70–77

Gandhi CR, Ignacimuthu S, Paulraj MG (2011) Solanum torvum Swartz. fruit containing phenolic compounds shows antidiabetic and antioxidant effect in streptozotocin induced diabetic rats. Food Chem Toxicol 49:2725–2733

Ghosh J, Das J, Manna P et al (2010) Protective effect of the fruits of Terminalia arjuna against cadmium-induced oxidant stress and hepatic cell injury via MAPK activation and mitochondria dependent pathway. Food Chem 123:1062–1075

Karak T, Paul RK, Das S, Das DK, Dutta AK, Boruah RK (2015) Fate of cadmium at the soil-solution interface: a thermodynamic study as influenced by varying pH at South 24 Parganas, West Bengal. India Environ Monit Assess 187:713. doi:10.1007/s10661-015-4923-6

Lee JC, Kim HR, Kim J et al (2002) Antioxidant property of an ethanol extract of the stem of Opuntiaficus-indica var. Saboten. J Agric Food Chem 50:6490–6496

Lee JY, Tokumoto M, Fujiwara Y, Satoh M (2015) Involvement of ubiquitin-coding genes in cadmium-induced protein ubiquitination in human proximal tubular cells. J Toxicol Sci 40:901–908

Lowry OH, Rosebrough NJ, Farr AL et al (1951) Protein measurement with the folin-phenol reagent. J Biol Chem 193:265–275

Marklova E, Albahri Z (2007) Screening and diagnosis of congenital disorders of glycosylation. Clin Chim Acta 385:6–20

Mohan M, Kamble S, Gandhi P et al (2010) Protective effect of Solanum torvum on doxorubicin-induced nephrotoxicity in rats. Food Chem Toxicol 48:436–440

Mortensen ME, Wong LY, Osterloh JD (2011) Smoking status and urine cadmium above levels associated with subclinical renal effects in U.S. adults without chronic kidney disease. Int J Hyg Environ Health 214:305–310

Nair AR, DeGheselle O, Smeets K et al (2013) Cadmium induced pathologies: where is the oxidative balance lost (or not)? Int J Mol Sci 14:6116–6143

Nazimabashir, Manoharan V, Miltonprabu S (2015) Cadmium induced cardiac oxidative stress in rats and its attenuation by GSP through the activation of Nrf2 signaling pathway. Chem Biol Interact 242:179–193

Niki E (2010) Assessment of antioxidant capacity in vitro and in vivo. Free Radical Biol Med 49:503–515

Ohkawa H, Ohishi N, Yagi K (1979) Assay for lipid peroxides in animal tissues by thiobarbituricacid reaction. Anal Biochem 95:351–358

Oliver CN, Anh BW, Moerman EJ et al (1987) Age-related changes in oxidized proteins. J Biol Chem 262:5488–5491

Ramamurthy CH, Kumar MS, Sujatha V et al (2012) Evaluation of antioxidant, radical scavenging activity and polyphenolics profile in Solanum torvum L. fruits. J Food Sci 77:907–913

Ramesh T, Kim SW, Sung JH et al (2012) Effect of fermented Panax ginseng extract (GINST) on oxidative stress and antioxidant activities in major organs of aged rats. Exp Gerontol 47:77–84

Rui H, Chen C, Zhang X, Shen Z, Zhang F (2016) Cd-induced oxidative stress and lignification in the roots of two Vicia sativa L. varieties with different Cd tolerances. J Hazard Mater 301:304–313

Singh PP, Sharma P (2009) Antioxidant basket: do not mix apples and oranges. Indian J Clin Biochem 24:211–214

Sivapriya M, Gowda SS, Srinivas L (2015) Protective effect of sundakai (Solanum torvum) seed protein (SP) against oxidative membrane damage in human erythrocytes. J Membr Biol 248:1137–1144

Souza M, Peluffo G, Radi R (2008) Protein tyrosine nitration—functional alteration or just a biomarker? Free Radical Biol Med 45:357–366

Spiazzi CC, Manfredini V, Barcellos da Silva FE et al (2013) γ-Oryzanol protects against acute cadmium-induced oxidative damage in mice testes. Food Chem Toxicol 55:526–532

Subbaiah KCV, Valluru L, Rajendra W et al (2015) Newcastle disease virus (NDV) induces protein oxidation and nitration in brain and liver of chicken: ameliorative effect of vitamin E. The Int J Biochem Cell Biol 64:97–106

Takahashi K, Yoshioka Y, Kato E et al (2010) Methyl caffeate as an alpha-glucosidase inhibitor from Solanum torvum fruits and the activity of related compounds. Biosci Biotechnol Biochem 74:741–745

Valdez LB, Alvarez S, Arnaiz SL et al (2000) Reactions of peroxynitrite in the mitochondrial matrix. Free Radic Biol Med 29:349–356

Velsor LW, Ballinger CA, Patel J et al (2003) Influence of epithelial lining fluid lipids on NO2-induced membrane oxidation and nitration. Free Radic Biol Med 34:720–733

Wang W, Sun Y, Liu J et al (2012) Protective effect of theaflavins on cadmium-induced testicular toxicity in male rats. Food Chem Toxicol 50:3243–3250

Yadav N, Khandelwal S (2009) Therapeutic efficacy of picroliv in chronic cadmium toxicity. Food Chem Toxicol 47:871–879

Zhang S, Jin Y, Zeng Z, Liu Z, Fu Z (2015) Subchronic exposure of mice to cadmium perturbs their hepatic energy metabolism and gut microbiome. Chem Res Toxicol 28:2000–2009

Zhou G, Chen Y, Liu S et al (2013) In vitro and in vivo hepatoprotective and antioxidant activity of ethanolic extract from Meconopsis integrifolia (Maxim.) Franch. J Ethnopharmacol 148:664–670
Acknowledgments
The authors acknowledge the Department of Science and Technology (DST), Government of India, New Delhi, India, for the financial support in the form of DST–FIST and DST Research Grant (NO.SR/FT/LS-63/2011). The first author (CH. Ram) acknowledges the CSIR, India, for the financial assistance in the form of CSIR–SRF no: 09/559/0084/2012/EMR–I.
Ethics declarations
Conflict of interest
The authors declare that they have no competing interests.
Additional information
Responsible editor: Philippe Garrigues
About this article
Cite this article
Ramamurthy, C.H., Subastri, A., Suyavaran, A. et al. Solanum torvum Swartz. fruit attenuates cadmium-induced liver and kidney damage through modulation of oxidative stress and glycosylation. Environ Sci Pollut Res 23, 7919–7929 (2016). https://doi.org/10.1007/s11356-016-6044-3
Received:

Accepted:

Published:

Issue Date:
Keywords
Heavy metal toxicity

Hepatoprotective

Nephroprotective

Phytomedicine