Abstract
Attaining sustainable agriculture is a key goal in many parts of the world. The increased environmental awareness and the ongoing attempts to execute agricultural practices that are economically feasible and environmentally safe promote the use of hydroponic cultivation. Hydroponics is a technology for growing plants in nutrient solutions with or without the use of artificial medium to provide mechanical support. Major problems for hydroponic cultivation are higher operational cost and the causing of pollution due to discharge of waste nutrient solution. The nutrient effluent released into the environment can have negative impacts on the surrounding ecosystems as well as the potential to contaminate the groundwater utilized by humans for drinking purposes. The reuse of non-recycled, nutrient-rich hydroponic waste solution for growing plants in greenhouses is the possible way to control environmental pollution. Many researchers have successfully grown several plant species in hydroponic waste solution with high yield. Hence, this review addresses the problems associated with the release of hydroponic waste solution into the environment and possible reuse of hydroponic waste solution as an alternative resource for agriculture development and to control environmental pollution.
Access options
Buy single article
Instant access to the full article PDF.
USD 39.95
Price excludes VAT (USA)
Tax calculation will be finalised during checkout.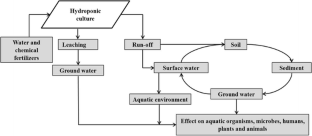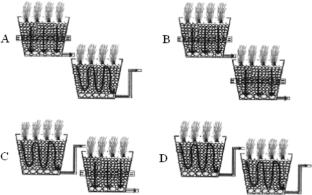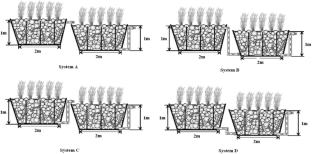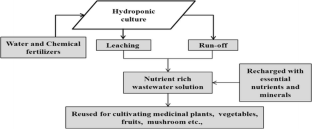 References
Al-Karaki GN (2011) Utilization of treated sewage wastewater for green forage production in a hydroponic system. Emir J Food Agric 23(1):80–94

Ahn KH, Park KY, Maeng SK, Song KG, Kim KP, Lee SH, Kweon JH (2005) Color removal and disinfection with UV/H2O2 system for wastewater reclamation and reuse. Water Sci Technol Water Supply 5:51–57

Andres LJ, Riera FA, Alvarez R (1997) Recovery and concentration by electrodialysis of tartaric acid from fruit juice industries waste waters. J Chem Technol Biotechnol 70(3):247–252

Audinos R, Nassr-Allah A, Andres LJ, Alvarez JR, Alvarez R (1993) Electrodialysis in the separation of dilute aqueous solutions of sulfuric and nitric acids. J Memb Sci 76(1–2):147–156

Badgery-Parker J (2002) Managing wastewater from intensive horticulture: a wetland system. Agnote DPI-381, 2nd ed, 1–4

Bazinet L, Ippersiel D, Lamarche F (1999) Recovery of magnesium and protein from tofu whey by electrodialysis configurations. J Chem Technol Biotechnol 74(7):663–668

Beagle G, Justin J (1993) Using a constructed wetland to treat waste water and propagate wetland species. Tree Planters' Notes 44:93–97

Bertoldi FC, Sant'Anna E, Barcelos-Oliveira JL (2009) Chlorella vulgaris cultivated in hydroponic wastewater. Proc. IS on Soilless culture and Hydroponics. Eds. A Rodriguez-Delfin and PF Martinez. Acta Hort 843. ISHS 2009 pp 203–210

Both AJ, Albright LD, Scholl SS, Langhans RW (1999) Maintaining constant root environments in floating hydroponics to study root-shoot relationships. Acta Hortic (ISHS) 507:215–221

Caretti C, Lubello C (2003) Wastewater disinfection with PAA and UV combined treatment: a pilot plant study. Water Res 37(10):2365–2371

Carruthers SL (2002) Hydroponics as an agricultural production system. URL: http://www.hydroponics.com.au/issue-63-hydroponics-as-an-agricultural-production-system/

Castellane PD, Araújo JAC (1995) Cultivo sem solo: hidroponia. 4.ed. Jaboticabal: FUNEP, 43p

Chakrabarti C (1995) Residual effects of long-term land application of domestic wastewater. Environ Int 21(3):333–339

Choi B, Lee SS, Awad YM, Ok YS (2011a) Feasibility of reclaimed wastewater and waste nutrient solution for crop production in Korea. Korean J Environ Agric 30(2):118–124

Choi B, Lee SS, Ok YS (2011b) Effects of waste nutrient solution on growth of Chinese cabbage (Brassica campestris L.) in Korea. Korean J Environ Agric 30(2):125–131

Choi B, Lim JE, Shin YK, Yang JE, Lee SS, Ok YS (2011c) Effect of waste nutrient solution and reclaimed wastewater on Chinese cabbage growth and soil properties. Korean J Soil Sci Fert 44(3):394–399

Cooper RC (1991) Public health concerns in wastewater reuse. Water Sci Technol 24(9):5–65

Correa RM, Pinto SIDC, Reis ES, Carvalho VAMD (2012) Hydroponic production of fruit tree seedlings in Brazil, hydroponics—a standard methodology for plant biological researches, Dr. Toshiki Asao (Ed.), ISBN: 978-953-51-0386-8, InTech

Ehret DL, Alsanius BW, Wohanka W, Menzies JG, Utkhede R (2001) Disinfestation of recirculating nutrient solutions in greenhouse horticulture. Agronomie 21(4):323–339

Figueiredo MCB, Araújo LFP, Gomes RB, Rosa MF, Paulino WD, Morais LFS (2005) Impactos ambientais do lançamento de efluentes da carcinicultura em águas interiores. Engenharia Sanitária e Ambiental 10:167–174

Gagnon V, Maltais-Landry, Puigagut J, Chazarenc, Brisson J (2010) Treatment of hydroponics wastewater using constructed wetlands in winter conditions. Water Air Soil Pollut 212(1–4):483–490

Gain E, Laborie S, Viers P, Rakib M, Hartmann D, Durand G (2002) Ammonium nitrate wastewater treatment by an electromembrane process. Desalination 149(1):337–342

Grasselly D, Merlin G, Sedilot C, Vanel F, Dufour G, Rosso L (2005) Denitrification of soilless tomato crops run-off water by horizontal subsurface constructed wet lands. Acta Hortic 691(1):329–332

Haddad M, Mizyed N (2011) Evaluation of various hydroponic techniques as decentralised wastewater treatment and reuse systems. International Journal for Environmental Studies: 68:4, 461-476. Publisher: Routledge. Informa Ltd Registered in England and Wales Registered Number: 1072954 Registered office: Mortimer House, 37-41 Mortimer Street, London W1T 3JH, UK

Hickman GW (2011) Greenhouse vegetable production statistics: a review of current data on the international production of vegetables in greenhouses. Cuesta Roble greenhouse consultants, Mariposa, CA, p 72

Hong KC, Choi B, Lim KJ, Won JH, Jeon SJ, Hur SO, Ha SK, Kim NW, Yang JE, Ok YS (2009) Effects of reclaimed wastewater and waste nutrient solution irrigation on seedling growth of Chinese cabbage. Korean J Environ Agric 28(2):171–178

Illueca-Muñoz J, Mendoza-Roca JA, Iborra-Clar A, Bes-Piá A, Fajardo-Montañana V, Martínez- Francisco FJ, Bernácer-Bonora I (2008) Study of different alternatives of tertiary treatments for wastewater reclamation to optimize the water quality for irrigation reuse. Desalination 222(1–3):222–229

Isozaki M, Konishi N, Kuroki M, Nomura Y, Tanaka K (2004) Growth of tomato plants and changes in nutrient element concentrations in the rockwool system with a device to recycle used nutrient solution. J Jpn Soc Hort Sci 73(4):354–363

Jang TI, Park SW, Kim HK (2008) Environmental effects analysis of a wastewater reuse system for agriculture in Korea. Water Sci Technol Water Supply 8(1):37–42

Jensen MH, Malter AJ (1995) Protected agriculture—a global review. World Bank technical paper no. 253, The World Bank, Washington DC, USA 157p

Jensen MH, Collins WL (1985) Hydroponic vegetable production. Hortic Rev 7:483–558

Jin YH, Kawamura A, Jinno K, Berndtsson R (2005) Detection of ENSO—influence on the monthly precipitation in South Korea. Hydrol Process 19(20):4081–4092

Kang MS, Kim SM, Park SW, Lee JJ, Yoo KH (2007) Assessment of reclaimed wastewater irrigation impacts on water quality, soil, and rice cultivation in paddy fields. J Environ Sci Heal A 42(2):439–445

Kim TH, Kim YS, Choi YH, Kweon JH, Song JH, Gang NW (2009) Biofilm formation and its effect on biofouling in RO membrane processes for wastewater reuse. Desalination Water Treat 2(1–3):70–74

Kim JH, Kim TJ, Kim HH, Lee HD, Lee JW, Lee CH, Paek KY (2000) Growth and development of 'Gutbier V-10 Amy' poinsettia (Euphorbia pulcherrima Willd.) as affected by application of waste nutrient solution. Korean J Hort Sci Technol 18(4):518–522

Koide S, Satta N (2004) Separation performance of ion-exchange membranes for electrolysis in drainage nutrient solutions subjected to electrodialysis. Biosyst Eng 87(1):89–97

Lazarova V, Savoye P, Janex ML, Blatchley ER, Pommepuy M (1999) Advanced wastewater disinfection technologies: state of the art and perspectives. Water Sci Technol 40(4–5):203–213

Lee GJ, Shin HM, Kim KS, Lee CH, Kim JH (1999) Effects of added chlorides and their concentrations on growth and nitrate content in leaf lettuce (Lactuca sativa L.) in hydroponics. Plant Res 2(1):26–30

Liberti L, Notarnicola M, Petruzzelli D (2002) Advanced treatment for municipal wastewater reuse in agriculture. UV disinfection: parasite removal and by-product formation. Desalination 152(1–3):315–423

Miranda FR, Lima RN, Crisóstomo LA, Santana MGS (2008) Reuse of inland low-salinity shrimp farm effluent for melon irrigation. Aquac Eng 39(1):1–5

Oya H (1973) Maku Riyou handbook. Handbook of membranes utilization technologies. Saiwai-shobo Press, Japan

Park CJ, Yang JE, Kim KH, Yoo KY, Ok YS (2005) Recycling of hydroponic waste solution for red pepper (Capsicum annum L.) growth. Korean J Environ Agric 24(1):24–28

Park JBK, Craggs RJ, Sukias JPS (2008a) Treatment of hydroponic wastewater by denitrification filters using plant prunings as the organic carbon source. Biores Technol 99(8):2711–2716

Park JH, Seo DC, Kim SH, Lee CH, Choi JH, Kim HC, Lee SW, Ha YR, Cho JS, Heo JS (2012) Selection of optimum system in constructed wetlands for treating the hydroponic waste solution containing nitrogen and phosphorus. Korean J Soil Sci Fert 45(5):764–771

Park WY, Seo DC, Lim JS, Lim SK, Park SK, Cho JS, Heo JS, Yoon HS (2008b) Optimum configuration, filter media depth and wastewater load of small-scale constructed wetlands for treating the hydroponic waste solution in greenhouses. Korean J Environ Agric 27(3):217–224

Postel S (2001) Growing more food with less water. Sci Am 284(2):46–51

Prystay W, Lo KV (2001) Treatment of greenhouse wastewater using constructed wetlands. J Environ Sci Health B Pestic Food Contam Agric Wastes 36(3):341–353

Raviv M, Lieth JH (2008) Soilless culture: theory and practice. Elsevier B.V, Oxford UK

Resh MH (2013) Hydroponic food production. A definitive guidebook for the advanced home gardener and the commercial hydroponic grower. 7th edition CRC press, Taylor and Francis. pp 1–511

Salgot M, Folch M, Huertas E, Tapias J, Avellaneda D, Girós G, Brissaud F, Vergés C, Molina J, Pigem J (2002) Comparison of different advanced disinfection systems for wastewater reclamation. Water Sci Technol Water Supply 2:213–218

Seo BS (1999) Future prospects and countermeasures for hydroponics in 21C. Korean J Hort Sci Technol 17:796–802

Sheikh B, Jaques RS, Cort RP (1987) Reuse of tertiary municipal wastewater effluent for irrigation of raw-eaten food crops: a five year study. Desalination 67:245–254

Sonneneld C, Welles WH (1984) Growing vegetables in substrates in the Netherlands. In: Proceedings of the 6th ISOSC International Congress on Soilless Culture, pp. 613–632

Stanghellini ME, Rasmussen SL (1994) Hydroponics: a solution for zoosporic pathogens. Plant Dis 78(12):1129–1137

Takamizawa K, Tanaka I, Hatsu H, Shirota A, Fujiwara N, Fujikura W (1998) Possibility of ultrafiltration for recycling of nutrient solution in hydroponics. Water Biology Soc Jpn 34(4):231–240

Torabi M, Mokhtarzadeh A and Mahlooji M (2012) The role of hydroponics technique as a standard methodology in various aspects of plant biology researches, hydroponics—a standard methodology for plant biological researches, Dr. Toshiki Asao (Ed.),p 113- 134, ISBN: 978-953-51-0386-8, InTech

Uronen KR (1995) Leaching of nutrients and yield of tomato in peat and rockwool with open and closed system. Acta Hort (ISHS) 401:443–449

van Os EA (1999) Closed soilless growing systems: a sustainable solution for Dutch greenhouse horticulture. Water Sci Technol 39(5):105–112

Wallace JS (2000) Increasing agricultural water use efficiency to meet future food production. Agric Ecosyst Environ 82(1–3):105–119

Yang JC, Chung HK, Lee HS, Choi SJ, Yun SS, Ahn KS, Sa TM (2004) Selection of filamentous Cyanobacteria and optimization of culture condition for recycling waste nutrient solution. Korean J Soil Sci Fert 37(3):177–183

Yang JE, Park CJ, Ok YS, Yoo KY, Kim KH (2005) Fate of nitrogen and phosphorus in hydroponic waste solution applied to the upland soils. Korean J Environ Agric 24(2):132–138

Zhang CH, Kang HM, Kim IS (2006) Effect of using waste nutrient solution fertigation on the musk melon and cucumber growth. J Bioenviron Cont 15(4):400–405

Zhang CH, Lim YS, Kang HM, Kim IS (2010) Effect of nutrient solution concentration on the growth and quality of paprika grown by fertigation using waste nutrient solution. Korea J Hort Sci Technol 28(1):46–50
Acknowledgments
This research was supported by "Cooperative Research Program for Agriculture Science & Technology Development" Rural Development Administration, Republic of Korea (Project No.: PJ008396).
Additional information
Responsible editor: Philippe Garrigues
About this article
Cite this article
Kumar, R.R., Cho, J.Y. Reuse of hydroponic waste solution. Environ Sci Pollut Res 21, 9569–9577 (2014). https://doi.org/10.1007/s11356-014-3024-3
Received:

Accepted:

Published:

Issue Date:

DOI: https://doi.org/10.1007/s11356-014-3024-3
Keywords