Abstract
Introduction
Current leather processing method involves dehairing and fibre opening employing lime and sulphide, which results in higher negative impact on the environment due to its uncleanness. This method of dehairing and fibre-opening process accounts for nearly 70–80% biochemical oxygen demand and chemical oxygen demand (COD) in tannery wastewater and also the generation of H2S gas.
Materials and methods
Hence, an attempt has been made to reduce the environmental impact of the leather processing through a biochemical approach, employing proteolytic enzyme and sodium metasilicate for performing the above process more cleanly.
Results and discussion
The developed process exhibits significant reduction in environmental parametres such as COD and total solid loads by 55% and 25%, respectively. This method completely avoids the formation of lime sludge.
Conclusion
The functional properties of the leathers are also on par with conventionally processed leathers. Further, the process seems to be commercially viable.
Access options
Buy single article
Instant access to the full article PDF.
US$ 39.95
Tax calculation will be finalised during checkout.
Subscribe to journal
Immediate online access to all issues from 2019. Subscription will auto renew annually.
US$ 79
Tax calculation will be finalised during checkout.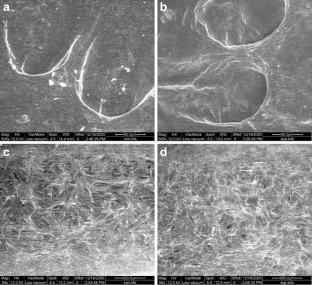 References
Ritchlin J, Johnston P (1999) Zero discharge. Environ Sci Pollut Res 6(3):130–131

Young AL (2003) Biotechnology for food, energy, and industrial products new opportunities for bio-based products. Environ Sci Pollut Res 10(5):273–276

Young AL (2004) The future of biotechnology in support of bio-based industries. Environ Sci Pollut Res 11(2):71–72
Additional information
Responsible editor: Lee Young
About this article
Cite this article
Bhavan, S., Rao, J.R. & Nair, B.U. A potential new commercial method for processing leather to reduce environmental impact. Environ Sci Pollut Res 15, 293 (2008). https://doi.org/10.1007/s11356-008-0001-8
Received:

Accepted:

Published:
Keywords
Beamhouse

Biochemical oxygen demand

BOD

Chemical oxygen demand

COD

Enzymes

Leather processing

Tannery wastewater

Tanning