Abstract
In the 1980s, Professor Akira Miyawaki introduced a new and innovative reforestation approach in Japan with the challenge to restore indigenous ecosystems, and maintaining global environments, including disaster prevention and carbon dioxide (CO2) mitigation. Here, natural vegetation successional stages (from bare soil to mature forest) are practically forced and reproduced, accelerating natural successional times. The Miyawaki method has been applied in the Far East, Malaysia, and South America; results have been very impressive, allowing quick environmental restorations of strongly degraded areas. However, these applications have always been made on sites characterized by high precipitation. The same method has never been used in a Mediterranean context distinguished by summer aridity and risk of desertification. A first test was carried out by the University of Tuscia, Department of Forest and Environment (DAF), 11 years ago in Sardinia (Italy) on an area where traditional reforestation methods had failed. For an appropriate Miyawaki application on this site, the original method was modified while maintaining its theoretical principles. Results obtained 2 and 11 years after planting are positive: having compared the traditional reforestation techniques, plant biodiversity using the Miyawaki method appears very high, and the new coenosis (plant community) was able to evolve without further operative support after planting. Therefore, the implementation of supplementary technique along with cost reduction might provide a new and innovative tool to foresters and ecological engineering experts for Mediterranean environmental reforestation program.
Access options
Buy single article
Instant access to the full article PDF.
US$ 39.95
Tax calculation will be finalised during checkout.
Subscribe to journal
Immediate online access to all issues from 2019. Subscription will auto renew annually.
US$ 79
Tax calculation will be finalised during checkout.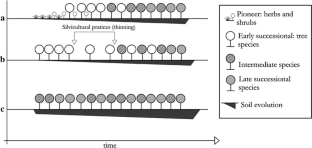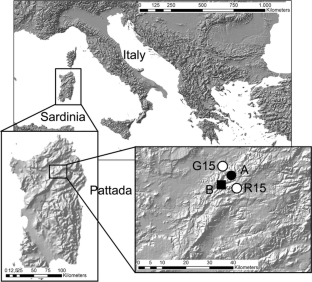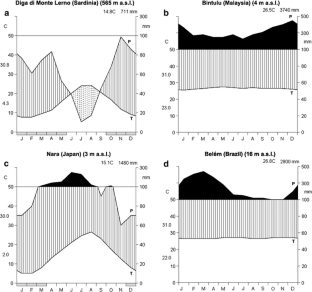 References
Aronson J, Clewell A, Covington W, Harris J, Higgs E, Hobbs RJ, Martinez D, Marc A, Matsil MA, Murcia C, Rieger J, Winterhalder K (2002) Society for Ecological Restoration International Science & Policy Working Group. The SER International Primer on Ecological Restoration. http://www.ser.org & Tucson: Society for Ecological Restoration International

Bak P, Tang C, Wiesenfeld K (1988) Self-organized criticality. Phys Rev A 38:364–374

Bellarosa R, Codipietro P, Piovesan G, Schirone B (1996) Degradation, rehabilitation and sustainable management of a dunal ecosystem in Central Italy. Land Degrad Dev 7:297–311

Bernetti G (1995) Selvicoltura speciale. UTET, Torino

Braun-Blanquet J (1928) Pflanzensoziologie. Grundzüge der Vegetationskunde. Springer, Wien

Callaway RM (1997) Positive interactions in plant communities and the individualistic-continuum concept. Oecologia 112:143–149

Camazine S, Deneubourg JL, Franks NR, Sneyd J, Theraulaz G, Bonabeau E (2003) Self-organization in biological systems. Princeton University Press, Princeton

Caramalli C (1973) Influenza della preparazione del terreno nei rimboschimenti. It Forest Mont 28:74–83

Castro J, Zamora R, Hódar JA, Gómez JA (2002) Use of shrubs as nurse plants: a new technique for reforestation in Mediterranean mountains. Restor Ecol 10:297–305

Castro J, Zamora R, Hódar JA, Gómez JM, Gómez-Aparicio L (2004) Benefits of using shrubs as nurse plants for reforestation in Mediterranean mountains: a 4-year study. Restor Ecol 12(3):352–358

Clements FE (1916) Plant succession: an analysis of the development of vegetation, vol 242. Carnegie Institution of Washington, Washington, pp 1–512

Clewell AF, Aronson J (2007) Ecological restoration: principles, values, and structure of an emerging profession. Island Press, Washington DC

Connell JH, Slatyer RO (1977) Mechanisms of succession in natural communities and their role in community stability and organization. Am Nat 111(982):1119–1144

de Dios VR, Fischer C, Colinas C (2007) Climate change effects on Mediterranean forests and preventive measures. New Forests 33:29–40

Falk DA, Palmer MA, Zedier IB (eds) (2006) Foundations of restoration ecology. Island Press, Washington DC

Gómez JM, García D, Zamora R (2003) Impact of vertebrate acorn- and seedling-predators on a Mediterranean Quercus pyrenaica forest. For Ecol Manag 180:125–134

Gómez-Aparicio L, Zamora R, Gómez JM et al (2004) Applying plant facilitation to forest restoration: a meta-analysis of the use of shrubs as nurse plants. Ecol Appl 14:1128–1138

Goor AY, Barney CW (1968) Forest tree planting in arid zones. The Ronald Press Company, New York

Guijarro JA (2009) Some tools for climatology. The climatol package version 1.0.3. http://webs.ono.com/climatol/climatol.html

Jordan WR III, Gilpin ME, Aber JD (1987) Restoration ecology. Cambridge University Press, Cambridge

Kelty MJ (2006) The role of species mixtures in plantation forestry. For Ecol Manag 233:195–204

Lortie CJ, Brooker RW, Choler P et al (2004) Rethinking plant community theory. Oikos 107:433–438

Metro A, Brunetaud A, Lepoutre B (1978) Guide pratique du reboiseur au Maroc. Rabat: Ministère de l'Agriculture et de la Réforme agraire. Direction des Eaux & Forêts et de la Conservation des sols, p 373

Miyawaki A (1975) Entwicklung der Umweltschtz-Pflanzungen und-Ansaaten in Japan. In: Tüxen R (ed) Sukuzessionsforschung Berichte Über Internationales Symposium der Internationalen Vereinigung für Vegetationskunde. J. Cramer, Vaduz, pp 237–254

Miyawaki A (1981) Energy policy and green environment on the base of ecology. In: Fazzolage RA, Smith CB (eds) Beyond the energy crisis opportunity and challenge. Oxford University Press, Oxford, pp 581–587

Miyawaki A (1989) Restoration of evergreen broadleaved forest ('1aurel forest') in Japan. In: Academy Ch (ed) The world community in post industrial society. The human encounter with nature: destruction and reconstruction, vol 5. Wooseok, Seoul, pp 130–147

Miyawaki A (1992) Restoration of evergreen broadleaved forests in the Pacific region. In: Wali MK (ed) Ecosystem rehabilitation, ecosystem analysis and synthesis, vol 2. SPB Academic Publishing, The Hague, pp 233–245

Miyawaki A (1993a) Restoration of native forest from Japan to Malaysia. In: Lieth H, Lohmann M (eds) Restoration of tropical forest ecosystems. Kluwer Academic, Dordrecht, pp 5–24

Miyawaki A (1993b) Global perspective of green environments -restoration of native forests from Japan to Malaysia and South America, based on an ecological scenario. IGRASS'93. Better Underst Earth Environ 1:6–8

Miyawaki A (1996) Restoration of biodiversity in urban and peri-urban environments with native forest. In: de Castri F, Younes T (eds) Biodiversity, science and development. CAB International, Wallingford, pp 558–565

Miyawaki A (1998a) Restoration of urban green environments based on the theories of vegetation ecology. Ecol Eng 11:157–165

Miyawaki A (1998b) Vegetation ecological study for restoration of forest ecosystems. In: Fujiwara K (ed) A vegetation ecological study for the restoration and rehabilitation of green environment based on the creation of environmental protection forests in Japanese Archipelago. Inst. Veget. Sci., Inst. Environ. Sci. Technol. Yokohama Natl. Univ., 267–298

Miyawaki A (1999) Creative ecology: restoration of native forests by native trees. Plant Biotechnol 16(1):15–25

Miyawaki A (2004) Restoration of living environment based on vegetation ecology: theory and practice. Ecol Res 19:83–90

Miyawaki A, Abe S (2004) Public awareness generation for the reforestation in Amazon tropical lowland region. Trop Ecol 45(1):59–65

Miyawaki A, Golley FB (1993) Forest reconstruction as ecological engineering. Ecol Eng 2:333–345

Miyawaki A, Fujiwara K, Ozawa M (1993) Native forest by native trees: restoration of indigenous forest ecosystem: (reconstruction of environmental protection forest by Prof. Miyawaki's method). Bull Inst Environ Sci Technol 19:72–107

Molina JL, Navarro M, Montero de Burgos JL, Herranz JL (eds) (1989) Tecnicas de Forestacion en Paises Mediterraneos. ICONA, Madrid

Navarro-Cerrillo RM, Ariza D, Gónzalez L, del Campo A, Arjona M, Ceacero C (2009) Legume living mulch for afforestation in agricultural land in Southern Spain. Soil Till Res 102:38–44

Padilla FM, Pugnaire FI (2006) The role of nurse plants in the restoration of degraded environments. Front Ecol Environ 4(4):196–202

Palacios G, Navarro-Cerrillo RM, del Campo A, Toral M (2009) site preparation, stock quality and planting date effect on early establishment of Holm oak (Quercus ilex L.) seedlings. Ecol Eng 35(1):38–46

Perrow MR, Davy AJ (eds) (2002a) Handbook of ecological restoration. 1: Principles of restoration. Cambridge University Press, Cambridge

Perrow MR, Davy AJ (eds) (2002b) Handbook of ecological restoration. 2: Restoration in practice. Cambridge University Press, Cambridge

Reque JA (2008) Selvicultura en espacios naturales protegidos. In: Serrada R, Montero G, Reque JA (eds) Compendio de Selvicultura Aplicada en España. Ministerio de Educación y Ciencia-INIA/Fundacion Conde del Valle Salazar, pp 1005–1035

Romano D (1986) I rimboschimenti nella politica forestale italiana. Monti e Boschi 6:7–12

Sachs JL, Mueller UG, Wilcox TP, Bull JJ (2004) The evolution of cooperation. Q Rev Biol 79:135–160

Schirone B, Borelli S, Isopi R (2004) A review of European Union funded research into the prevention and mitigation of Mediterranean desertification processes. Adv Environ Monit Mod 1(4):1–50

Soulé ME (1980) Thresholds for survival: mantaining fitness and evolutionary potential. In: Soulé ME, Wilcox BA (eds) Conservation Biology: an evolutionary-ecological perspective. Sinauer Associates, Sunderland, pp 151–170

Stanturf John A, Madsen P (2004) Restoration of boreal and temperate forests (integrative studies in water management and land development), 1st edn. CRC Press, Boca Raton

Tüxen R (1956) Die heutige potentielle natiirliche Vegetation als Gegenstand der Vegetationskartierung. Angew. Pflanzensoziologie 13:5–42 Stolzenau/Weser

Vallauri D, Chauvin C (1997) L'écologie de la restauration appliquée à la foret. Rev Forest Fr 49:195–203

Van Andel J, Aronson J (2006) Restoration ecology. Blackwell Publishing, Malden

Van Diggelen R, Marrs RH (2003) Restoring plant communities: introduction. Appl Veg Sci 6(2):106–110. doi:10.1658/1402-2001(2003)006[0106:RPCI]2.0.CO;2

Walker LR, del Moral R (2003) Primary succession and ecosystem rehabilitation. Cambridge University Press, Cambridge

Walter H, Lieth H (1960) Klimadiagramm Weltatlas. G. Fischer Verlag, Jena

Weber FR (1977) Reforestation in arid lands. Illustrated by Holman FJ. In: Palmer VC (ed) 1st edn, USA
Acknowledgments
We are indebted to Regional Forest Directorate of Sardinia for conceding the logistic support. Special thanks to Dr. Carmine Sau and Dr. Francesco Mazzocchi for their valuable help and committement on the field work performed in Pattada Municipality.
About this article
Cite this article
Schirone, B., Salis, A. & Vessella, F. Effectiveness of the Miyawaki method in Mediterranean forest restoration programs. Landscape Ecol Eng 7, 81–92 (2011). https://doi.org/10.1007/s11355-010-0117-0
Received:

Revised:

Accepted:

Published:

Issue Date:
Keywords
Ecological restoration

Potential natural vegetation

Ecotechnology

Reforestation practices comparison

Mediterranean environment