Abstract
This work validates an analytical single-measurement uncertainty estimator for contour method measurement by comparing it with a first-order uncertainty estimate provided by a repeatability study. The validation was performed on five different specimen types. The specimen types cover a range of geometries, materials, and stress conditions that represent typical structural applications. The specimen types include: an aluminum T-section, a stainless steel plate with a dissimilar metal slot-filled weld, a stainless steel forging, a titanium plate with an electron beam slot-filled weld, and a nickel disk forging. For each specimen, the residual stress was measured using the contour method on replicate specimens to assess measurement precision. The uncertainty associated with each contour method measurement was also calculated using a recently published single-measurement uncertainty estimator. Comparisons were then made between the estimated uncertainty and the demonstrated measurement precision. These results show that the single-measurement analytical uncertainty estimate has good correlation with the demonstrated repeatability. The spatial distributions of estimated uncertainty were found to be similar among the conditions evaluated, with the uncertainty relatively constant in the interior and larger along the boundaries of the measurement plane.
This is a preview of subscription content,
to check access.
Access this article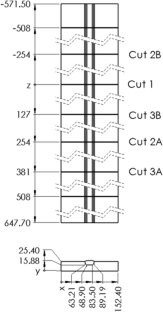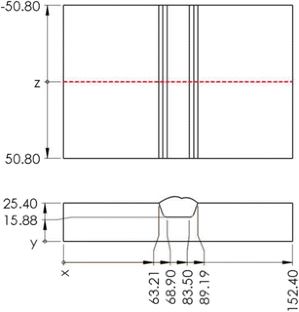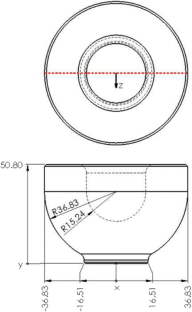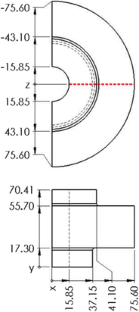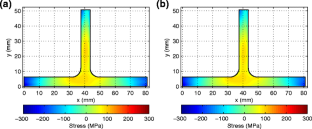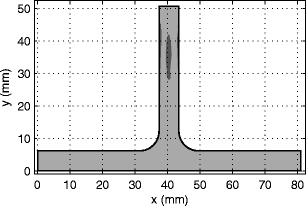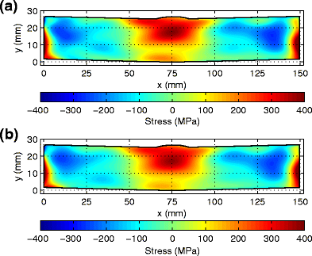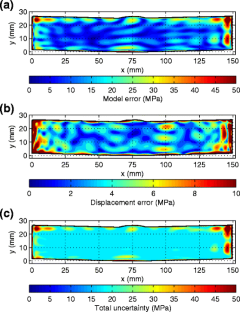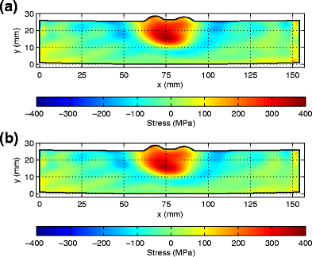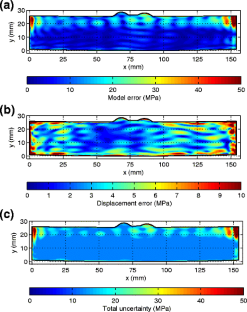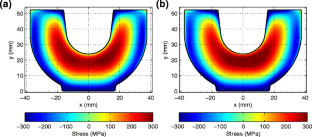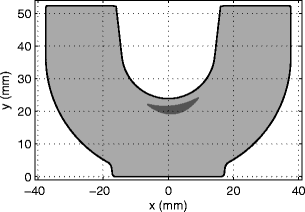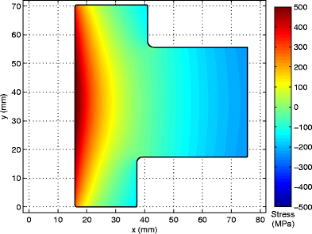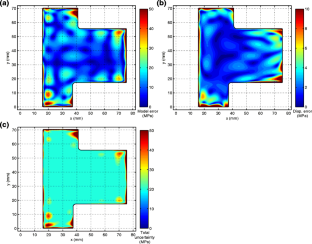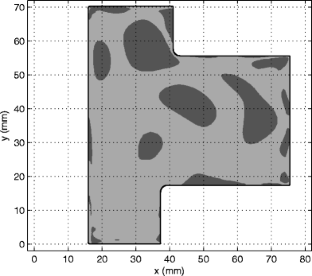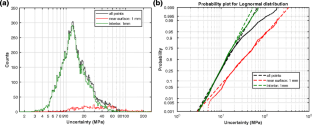 Similar content being viewed by others
References
ASME (2006) V&V 10–2006: guide for verification and validation in computational solid mechanics. American Society of Mechanical Engineers (ASME), New York

Coleman HW, Steele WG (2009) Experimentation, validation, and uncertainty analysis for engineers, 3rd ed. John Wiley & Sons, Inc., Hoboken

Smith MC, Smith AC, Wimpory R, Ohms C (2014/8) A review of the NeT Task Group 1 residual stress measurement and analysis round robin on a single weld bead-on-plate specimen. Int J Press Vessel Pip 120–121:93–140

Rathbun HJ, Fredette LF, Scott PM, Csontos AA, Rudland DL (2011) NRC welding residual stress validation program international round robin program and findings. In: ASME 2011 pressure vessels and piping conference, pp 1539–1545

Tran MN, Hill MR, Olson MD (2015) Further comments on validation approaches for weld residual stress simulation. In: ASME 2015 pressure vessels and piping conference, pp V06BT06A071–V06BT06A071

Hatamleh O (2009/5) A comprehensive investigation on the effects of laser and shot peening on fatigue crack growth in friction stir welded AA 2195 joints. Int J Fatigue 31(5):974–988

Hacini L, Van Lê N, Bocher P (2008) Evaluation of residual stresses induced by robotized hammer peening by the contour method. Exp Mech 49(6):775

Cuellar SD, Hill MR, DeWald AT, Rankin JE (2012) Residual stress and fatigue life in laser shock peened open hole samples. Int J Fatigue 44:8–13

Zhang Y, Fitzpatrick ME, Edwards L (2002) Measurement of the residual stresses around a cold expanded hole in an EN8 steel plate using the contour method. Mater Sci Forum 404:527–534

Woo W, An GB, Kingston EJ, DeWald AT, Smith DJ, Hill MR (2013) Through-thickness distributions of residual stresses in two extreme heat-input thick welds: A neutron diffraction, contour method and deep hole drilling study. Acta Mater 61(10):3564–3574

Olson MD, DeWald AT, Hill MR, Prime MB (2014) Estimation of uncertainty for contour method residual stress measurements. Exp Mech 55(3):577–585

Olson MD, DeWald AT, Hill MR (2018) Repeatability of contour method residual stress measurements for a range of material, process, and geometry. In: Baldi A, Considine J, Quinn S, Balandraud X (eds) Residual stress, thermomechanics & infrared imaging, hybrid techniques and inverse problems, vol 8. Conference proceedings of the Society for Experimental Mechanics Series. Springer, Cham

SAE AMS Standard 4342 (2006) Aerospace material specification 4342: aluminum alloy extrusions: solution heat treated, stress relieved, straightened, and overaged. SAE International, Warrendale. https://doi.org/10.4271/AMS4342

Wong W, Hill MR (2013) Superposition and destructive residual stress measurements. Exp Mech 53(3):339–344

Prime MB (2001) Cross-sectional mapping of residual stresses by measuring the surface contour after a cut. J Eng Mater Technol 123(2):162–168

Prime MB, DeWald AT (2013) The contour method. In: Schajer GS (ed) Practical residual stress measurement methods. John Wiley & Sons, Ltd, West Sussex, pp 109–138

Prime MB, Hill MR (2006) Uncertainty, model error, and order selection for series-expanded, residual-stress inverse solutions. J Eng Mater Technol 128(2):175–185
Acknowledgments
The authors acknowledge, with gratitude, the U.S. Air Force for providing financial support for this work (contract FA8650-14-C-5026). We would also like to acknowledge Steve McCracken from the Electric Power Research Institute for suppling and fabricating the stainless steel plate with a dissimilar metal slot-filled weld, Thomas Reynolds from Sandia National Laboratory for providing the stainless steel forgings, and Brian Streich from Honeywell for providing the nickel disk forgings.
About this article
Cite this article
Olson, M.D., DeWald, A.T. & Hill, M.R. Validation of a Contour Method Single-Measurement Uncertainty Estimator. Exp Mech 58, 767–781 (2018). https://doi.org/10.1007/s11340-018-0385-4
Received:

Accepted:

Published:

Issue Date:

DOI: https://doi.org/10.1007/s11340-018-0385-4
Keywords