Abstract
A novel method is presented to experimentally quantify evolving surface profiles. The evolution of a surface profile is quantified in terms of in-plane and out-of-plane surface displacements, using a Finite Element based Global Digital Image Correlation procedure. The presented method is applied to a case study, i.e. deformation-induced surface roughening during metal sheet stretching. The surface roughness was captured in-situ using a confocal optical profiler. The Global Digital Image Correlation method with linear triangular finite elements is applied to track the three-dimensional material movement from the measured height profiles. The extracted displacement fields reveal the full-field kinematics accompanying the roughening mechanism. Local deviations from the (average) global displacements are the result of the formation, growth, and stretching of hills and valleys on the surface. The presented method enables a full-field quantitative study of the surface height evolution, i.e. in terms of tracked surface displacements rather than average height values such as Root-Mean-Square or height-height correlation techniques. However, the technique does require that an initial surface profile, i.e. contrast, is present and that the contrast change between two measurements is minimal.
This is a preview of subscription content,
to check access.
Access this article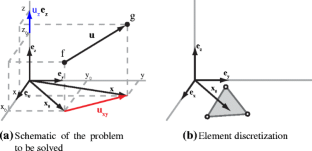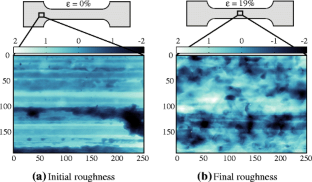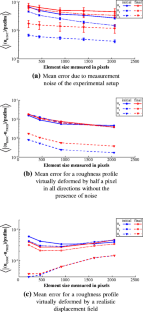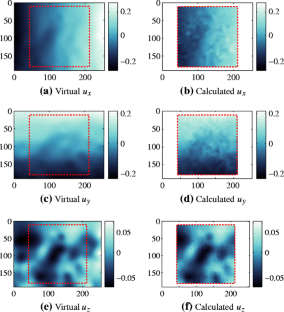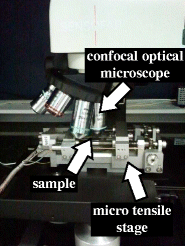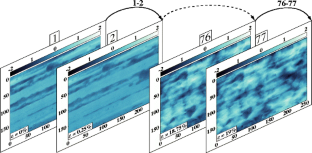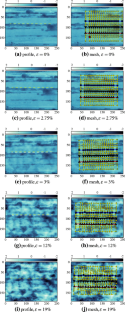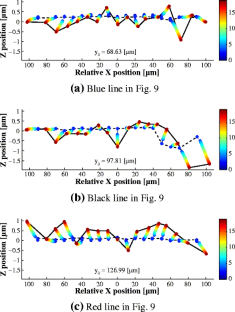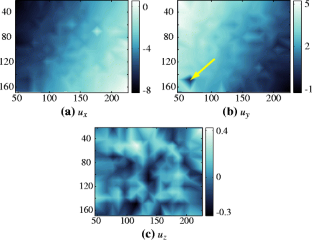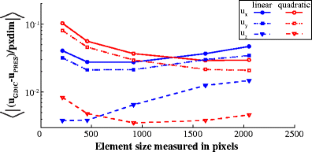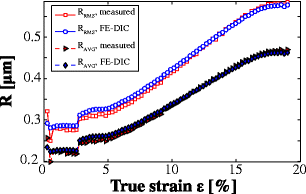 References
Man J, Obrtlík K, Polák J (2003) Study of surface relief evolution in fatigued 316L austenitic stainless steel by AFM. Mater Sci Eng A 351(1–2):123–132

Polák J, Man J, Vystavӗl T, Petrenec M (2009) The shape of extrusions and intrusions and initiation of stage I fatigue cracks. Mater Sci Eng A 517(1–2):204–211

Clarisse L, Bataille A, Pennec Y, Crampon J, Duclos R (1999) Investigation of grain boundary sliding during superplastic deformation of a fine-grained alumina by atomic force microscopy. Ceram Int 25(4):389–394

Raabe D, Sachtleber M, Weiland H, Scheele G, Zhao Z (2003) Grain-scale micromechanics of polycrystal surfaces during plastic straining. Acta Mater 51:1539–1560

Sachtleber M, Raabe D, Weiland H (2004) Surface roughening and color changes of coated aluminum sheets during plastic straining. J Mater Process Technol 148(1):68–76

Thomas TR (1972) Computer simulation of wear. Wear 22(1):83–90

van der Aa HCE, van der Aa MAH, Schreurs PJG, Baaijens FPT, van Veenen WJ (2000) An experimental and numerical study of the wall ironing process of polymer coated sheet metal. Mech Mater 32:423–443

Boelen B, den Hartog H, van der Weijde H (2004) Product performance of polymer coated packaging steel, study of the mechanism of defect growth in cans. Prog Org Coat 50:40–46

van den Bosch MJ, Schreurs PJG, Geers MGD, van Maris MPFHL (2008) Interfacial characterization of pre-strained polymer coated steel by a numerical-experimental approach. Mech Mater 40:302–317

Fedorov AV, van Tijum R, Vellinga WP, De Hosson JTM (2007) Degradation and recovery of adhesion properties of deformed metal-polymer interfaces studied by laser induced delamination. Prog Org Coat 58:180–186

van den Bosch MJ, Schreurs PJG, Geers MGD (2008) Identification and characterization of delamination in polymer coated metal sheet. J Mech Phys Solids 56:3259–3276

Schwerdtfeger J, Nadgorny E, Koutsos V, Blackford JR, Zaiser M (2010) Statistical heterogeneity of plastic deformation: an investigation based on surface profilometry. Acta Mater 58(14): 4859–4870

van Tijum R, Vellinga WP, De Hosson JTM (2007) Adhesion along metal-polymer interfaces during plastic deformation. J Mater Sci 42:3529–3536

Hild F, Roux SG (2006) Digital image correlation: from displacement measurement to identification of elastic properties - a review. Strain 42(2):69–80

Bartali AE, Aubin V, Degallaix S (2009) Surface observation and measurement techniques to study the fatigue damage micromechanisms in a duplex stainless steel. Int J Fatigue 31:2049–2055

Pan B, Qian K, Xie H, Asundi A (2009) Two-dimensional digital image correlation for in-plane displacement and strain measurement: a review. Meas Sci Technol 20:062001

Sutton MA, Orteu J-J, Schreier H (2009) Image correlation for shape, motion and deformation measurements: basic concepts, theory and applications. Springer, New York

Tasan CC, Hoefnagels JPM, Geers MGD (2010) Microstructural banding effects clarified through micrographic digital image correlation. Scripta Mater 62(11):835–838

Uchida M, Tada N (2011) Sequential evaluation of continuous deformation field of semi-crystalline polymers during tensile deformation accompanied by neck propagation. Int J Plasticity 27:2085–2102

Hild F, Roux SG (2012) Comparison of local and global approaches to digital image correlation. Exp Mech 52(9):1503–1519

Bay BK, Smith TS, Fyhrie DP, Saad M (1999) Digital volume correlation: three-dimensional strain mapping using X-ray tomography. Exp Mech 39:217–226

Vendroux G, Knauss WG (1998) Submicron deformation field measurements: part 2. Improved digital image correlation. Exp Mech 38:86–92

Knauss WG, Chasiotis L, Huang Y (2003) Mechanical measurements at the micron and nanometer scales. Mech Mater 35:217–231

Han K, Ciccotti M, Roux SG (2010) Measuring nanoscale stress intensity factors with an atomic force microscope. Europhys Lett 89(6):66003

Besnard G, Hild F, Roux SG (2006) Finite-element displacement fields analysis from digital images: application to Portevin-Le Châtelier bands. Exp Mech 46(6):789–803

Gao Z, Wang Y, Gioia G, Cuitiño AM (2002) A global approach for digital speckle correlation. In: Proceedings SEM Annual Conference

Leclerc H, Périé JN, Roux SG, Hild F (2009) Integrated digital image correlation for the identification of mechanical properties. In: Gagalowicz A, Philips W (eds) MIRAGE 2009. LNCS, vol 5496. Springer, Berlin, pp 161–171

Tang Z, Liang J, Xiao Z, Guo C (2012) Large deformation measurement scheme for 3D digital image correlation method. Opt Laser Eng 50:122–130
Acknowledgments
This research was carried out under the project number M63.2.09343a in the framework of the Research Program of the Materials innovation institute (M2i) (www.m2i.nl). The authors would also like to thank Tata Steel for providing the investigated material and Marc van Maris for providing experimental assistance.
About this article
Cite this article
van Beeck, J., Neggers, J., Schreurs, P.J.G. et al. Quantification of Three-Dimensional Surface Deformation using Global Digital Image Correlation. Exp Mech 54, 557–570 (2014). https://doi.org/10.1007/s11340-013-9799-1
Received:

Accepted:

Published:

Issue Date:

DOI: https://doi.org/10.1007/s11340-013-9799-1
Keywords