Abstract
A method using Digital Image Correlation (DIC) is proposed to measure the M-integral in an elastic rectangular plate and elastic–plastic strip made of LY12 Aluminum where a hole is located at center as a defect. The path-independence property of the M-integral is verified by selecting a few of closed contours to evaluate the M-integral. It is found that the measured values of the M-integral are path-independent when the closed contours are far from the nonlinear plastic zone. In contrast, large deviations occur in determining the M-integral among different integral contours when the contours pass through the plastic zone. The present study demonstrates that DIC method used by the ARAMIS 4 M instrument and the proposed smoothing technique for evaluating the measured displacements do provide the effective tools to measure the M-integral in describing the local damage of elastic and elastic–plastic materials. This technique could be extended to measure the M-integral for other complicated damage, e.g., multiple defects with different shapes in a local region.
Access options
Buy single article
Instant access to the full article PDF.
US$ 39.95
Tax calculation will be finalised during checkout.
Subscribe to journal
Immediate online access to all issues from 2019. Subscription will auto renew annually.
US$ 79
Tax calculation will be finalised during checkout.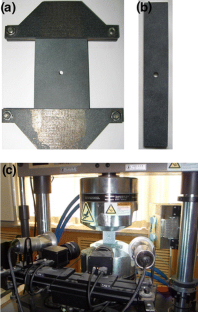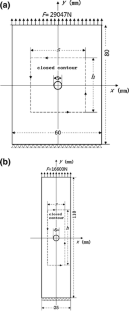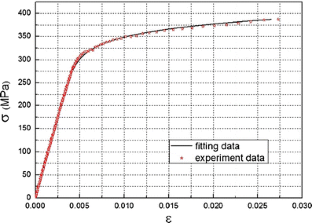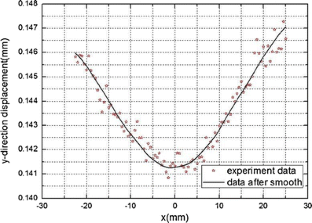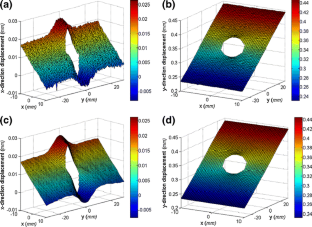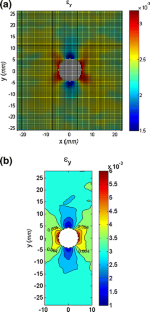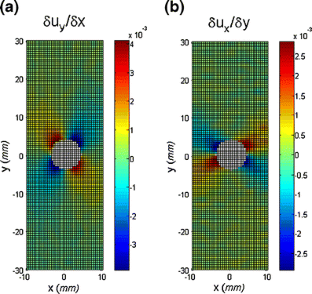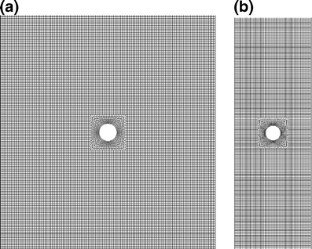 References
1.

Chaboche JL (1988) Continuum Damage Mechanics: Part I-General Concepts. ASME J Appl Mech 55:59–64

2.

Chaboche JL (1988) Continuum Damage Mechanics: Part II-Damage Growth, Crack Initiation, and Crack Growth. ASME J Appl Mech 55:65–72

3.

Krajcinovic D (1989) Damage Mechanics. Mech Mater 8:117–197

4.

Kachanov M (1992) Effective Elastic Properties of Cracked Solids: Critical Review of Some Basic Concepts. Appl Mech Rev 45:304–335

5.

Kachanov M (1993) Elastic Solids of Many Cracks and Related Problems. Adv Appl Mech 30:259–428

6.

Ju JW, Chen TM (1994) Effective Elastic Moduli of Two-Dimensional Brittle Solids With Interacting Microcracks, Part I: Stationary Models. ASME J Appl Mech 61:349–357

7.

Ju JW, Chen TM (1994) Effective Elastic Moduli of Two-Dimensional Brittle Solids With Interacting Microcracks, Part II: Evolutionary Damage Models. ASME J Appl Mech 61:358–366

8.

Rice JR (1968) A path independent integral and the approximate analysis of strain concentration by notch and cracks. ASME J Appl Mech 35:379–386

9.

Knowles JK, Stermberg E (1972) On a class of conservation laws in linearized and finite elastostatics. Arch Rat Mech Anal 44:187–211

10.

Budiansky B, Rice JR (1973) Conservation laws and energy release rates. ASME J Appl Mech 40:201–203

11.

Chen YH (2002) Advances in conservation laws and energy release rates. Kluwer Academic Publishers, The Netherlands

12.

Chen YH, Lu TJ (2003) Recent developments and applications in invariant integrals. ASME Appl Mech Rev 56:515–552

13.

Chen YH (2001) M-integral analysis for two-dimensional solids with strongly interacting cracks, Part I. Int J Solids and Struct 38:3193–3212

14.

Chen YH (2001) M-integral analysis for two-dimensional solids with strongly interacting cracks, Part II. Int J Solids and Struct 38:3213–3232

15.

Chang JH, Chien AJ (2002) Evaluation of M-integral for anisotropic elastic media with multiple defects. Int J Fract 114:267–289

16.

Chang JH, Peng DJ (2004) Use of M integral for rubbery material problems containing multiple defects. ASCE J Eng Mech 130:589–598

17.

Hu YF, Chen YH (2009) M-integral description for a strip with two holes before and after coalescence. Acta Mech 204:109–120

18.

Hu YF, Chen YH (2009) M-integral description for a strip with two microcracks before and after coalescence. ASME J Appl Mech 76:061017-1–12

19.

Hu YF, Chen YH (2010) The L-integral description for a brittle elastic plane with two holes before, during, and after coalescence. Acta Mech in press

20.

Hu YF, Chen YH (2010) The area contraction for a nano-void under tensile loading. Arch Appl Mech in press

21.

Li Q, Chen YH (2008) Analysis of the invariant integrals in plane elasticity containing a nanosized hole. Acta Mech 199:143–150

22.

Li Q, Chen YH (2008) Surface effect and size dependence on the energy release due to a nanosized hole expansion in plane elastic materials. ASME J Appl Mech 75:061008-1–7

23.

Hui T, Chen YH (2010) The M-integral analysis for a nano-inclusion in plane elastic materials under uni-axial or bi-axial loadings. ASME J Appl Mech 77:021019-1–9

24.

Hui T, Chen YH (2010) The two state M-integral for a nano inclusion in plane elastic materials. ASME J Appl Mech 77:024505-1–5

25.

King RM, Herrmann G (1981) Nondestructive evaluation of the J and M integrals. ASME J Appl Mech 48:83–87

26.

Pan B, Qian K, Xie HM, Asundi A (2009) Two-dimensional digital image correlation for in-plane displacement and strain measurement: a review. Measur Sci Tech 20(062001):1–17

27.

ARAMIS User Manual. 2000

28.

Wang YQ, Sutton MA, Bruck HA, Schreier HW (2009) Quantitative Error Assessment in Pattern Matching: Effects of Intensity Pattern Noise, Interpolation, Strain and Image Contrast on Motion Measurements. Strain 45:160–178

29.

Ramberg W, Osgood WR (1943) Description of stress-strain curves by three parameters. Technical Note No. 902, National Advisory Committee For Aeronautics, Washington DC

30.

Jain AK (1989) Fundamentals of Digital Image Processing. Prentice-Hall, New Jersey
Acknowledgement
This work was supported by the NFSC with grant No. 10932007 and No.11021202
About this article
Cite this article
Yu, N.Y., Li, Q. & Chen, Y.H. Measurement of the M-integral for a Hole in an Aluminum Plate or Strip. Exp Mech 52, 855–863 (2012). https://doi.org/10.1007/s11340-011-9588-7
Received:

Accepted:

Published:

Issue Date:
Keywords
M-integral

Experimental measurement

Digital image correlation

Finite element method