Abstract
We present a case of a Caucasian adult marathon runner with a 3-month history of severe unilateral pain in the left heel. Magnetic resonance imaging showed an enthesitis of the plantar fascia. His baseline VAS score was 1/10, but this increased to 7/10 post-exercise, and not alleviated by non-invasive treatments. Initially, patient-directed treatments consisting of rest, ice massage, oral analgesics, diclofenac gel, and stretching techniques for several weeks. His primary goal was to return to running marathons without symptoms. A sevoflurane 0.5% gel preparation was topically applied in the affected area at doses of 0.25–0.5 mL/cm2, resulting in a pain-free region shortly after the application (VAS score 0/10), thus enabling normal physical activity for up to 60 min, without further damage to the plantar fascia. The novel use of topical sevoflurane gel in the management of PF pain is reported and discussed herein.
Access options
Buy single article
Instant access to the full article PDF.
US$ 39.95
Tax calculation will be finalised during checkout.
Subscribe to journal
Immediate online access to all issues from 2019. Subscription will auto renew annually.
US$ 79
Tax calculation will be finalised during checkout.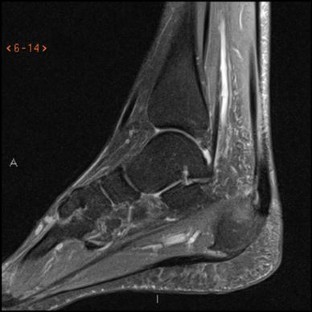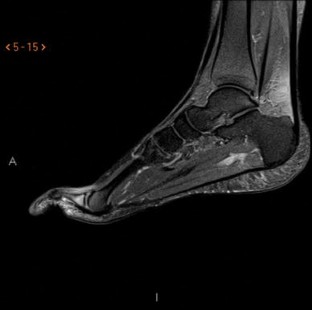 References
1.

Kumai T, Samoto N, Hasegawa A et al (2017) Short-term efficacy and safety of hyaluronic acid injection for plantar fasciopathy. Knee Surg Sports Traumatol Arthrosc. https://doi.org/10.1007/s00167-017-4467-0

2.

Goff JD, Crawford R (2011) Diagnosis and treatment of plantar fasciitis. Am Fam Physician 84(6):676–682

3.

Thomas JL, Christensen JC, Kravitz SR, American College of Foot and Ankle Surgeons Heel Pain Committee et al (2010) The diagnosis and treatment of heel pain: a clinical practice guideline-revision 2010. J Foot Ankle Surg 49(3 suppl):S1–S19

4.

Munegato D, Gridavilla G, Guerrasio S et al (2017) Mini open versus open repair techniques in Achilles tendon rupture: clinical and isokinetic evaluation. Muscles Ligaments Tendons J 7(3):554–561. https://doi.org/10.11138/mltj/2017.7.3.554

5.

Karabay N, Toros T, Hurel C (2007) Ultrasonographic evaluation in plantar fasciitis. J Foot Ankle Surg 46(6):442–446

6.

McPoil TG, Martin RL, Cornwall MW, Wukich DK, Irrgang JJ, Godges JJ (2008) Heel pain—plantar fasciitis: clinical practice guidelines linked to the international classification of function, disability, and health from the orthopaedic section of the American Physical Therapy Association. J Orthop Sports Phys Ther 38(4):A1–A18

7.

Sawynok J (2014) Topical analgesics for neuropathic pain: preclinical exploration, clinical validation, future development. Eur J Pain 18:465–481

8.

Asbill S, Sweitzer SM, Signers Romero-Sandoval A (2014) Compounded pain formulations: what is the evidence? Int J Pharm Compd 18:278–286

9.

Martínez-Monsalve A, GerónimoPardo M (2011) Analgesic effect of topical sevoflurane on ischaemic wound in a patient with ischaemic cardiopathy and respiratory failure secondary to morphine. H&C 6:46–49

10.

MartínezMonsalve A, GerónimoPardo M (2013) The Analgesic effect of topical sevoflurane on painful varicose ulcers in ambulatory patients. H&C 1:16–19

11.

Fernández-Ginés FD, Cortiñas-Sáenz M, Fernández Sánchez C, Morales-Molina J (2017) Topical sevoflurane: a new palliative therapeutic option for skin ulcers. MEDIPAL 24:104–108. https://doi.org/10.1016/j.medipa.2015.03.003

12.

Fernández-Ginés D, Cortiñas-Sáenz, Mateo-Carrasco et al (2017) Efficacy and safety of topical sevoflurane in the treatment of chronic skin ulcers: a pilot study. Am J Health Syst Pharm 74(9):e176–e182. https://doi.org/10.2146/ajhp151008

13.

Imbernón-Moya A, Blázquez C, Puebla A et al (2016) Chronic venous ulcer treatment with topical sevoflurane. Int Wound J 13(5):1060–1062. https://doi.org/10.1111/iwj.12474

14.

GerónimoPardo M, MartínezMonsalve A, Martínez Serrano M (2011) Analgesic effect of topical sevoflurane on venous leg ulcer with intractable pain. Phlebologie 40:95–97

15.

Othman AM, Ragab EM (2010) Endoscopic plantar fasciotomy versus extracorporeal shock wave therapy for treatment of chronic plantar fasciitis. Arch Orthop Trauma Surg 130(11):1343–1347

16.

Weil LS, Roukis TS, Weil LS, Borrelli AH (2002) Extracorporeal shock wave therapy for the treatment of chronic plantar fasciitis: indications, protocol, intermediate results, and a comparison of results to fasciotomy. J Foot Ankle Surg 41(3):166–172

17.

Fassoulaki A, Sarantopoulus C, Karabinis G, Derveniotis C (1998) Skin application of isoflurane attenuates the responses to a mechanical and a electrical stimulation. Can J Anaesth 45:1151–1155

18.

Barkin RL (2013) The pharmacology of topical analgesics. Postgrad Med 125:7–18

19.

Thorlacius K, Bodelsson M (2004) Sevoflurane promotes endothelium-dependent smooth muscle relaxation in isolated human omental arteries and veins. Anesth Analg 99:423–428

20.

Placzek R, Deuretzbacher G, Buttgereit F, Meiss AL (2005) Treatment of chronic plantar fasciitis with botulinum toxin A: an open case series with a 1 year follow up. Ann Rheum Dis 64(11):1659–1661

21.

Ahmad J, Ahmad SH, Jones K (2017) Treatment of plantar fasciitis with botulinum toxin. Foot Ankle Int 38(1):1–7

22.

Kalaci A, Cakici H, Hapa O, Yanat AN, Dogramaci Y, Sevinc TT (2009) Treatment of plantar fasciitis using four different local injection modalities: a randomized prospective clinical trial. J Am Podiatr Med Assoc 99(2):108–113

23.

Liden B, Simmons M, Landsman AS (2009) A retrospective analysis of 22 patients treated with percutaneous radiofrequency nerve ablation for prolonged moderate to severe heel pain associated with plantar fasciitis. J Foot Ankle Surg 48:642–647
Ethics declarations
Conflict of interest
The authors have declared no conflict of interest.
Ethical standards
All procedures performed in studies involving human participants were in accordance with the ethical standards of the institutional and/or national research committee and with the 1964 Helsinki Declaration and its later amendments or comparable ethical standards.
Informed consent
All of the subjects provided written consent to participate in the study, after the study procedure and methods were explained to them.
Additional information
The results of the study are presented clearly, honestly, and without fabrication, falsification, or inappropriate data manipulation, and were included in work submitted by Mr. F. Dámaso Fernández-Ginés as part of requirements of the doctorate program in pharmacy at the University of Granada, Granada, Spain.
About this article
Cite this article
Fernández-Ginés, F.D., Cortiñas-Sáenz, M., de Aranda, A.NG. et al. Topical sevoflurane: analgesic management in a marathon runner with plantar fasciitis. Sport Sci Health 14, 459–462 (2018). https://doi.org/10.1007/s11332-018-0432-7
Received:

Accepted:

Published:

Issue Date:
Keywords
Plantar fasciitis

Heel pain

Painful heel syndrome

Topical drug

Sevoflurane