Abstract
Background
Natural ingredients have great demand to formulate the health supplements to enhance the physical endurance and stamina of any active persons. Fitnox™ is a natural ingredient formulation which contains the extracts of Kaempferia parviflora root, Punica granatum peel and Moringa oleifera leaves.
Aim
The study was designed to investigate the efficacy of Fitnox™ for physical endurance in healthy male adults before and after exercise for a period of 22 days.
Methods
Twenty four healthy male participants consumed 250 mg of either Fitnox™ or placebo (1:1 ratio) daily and they visited the clinic on day 0 and day 22 for physical examination. Serum chemistry, hematology and the levels of lactate dehydrogenase (LDH), malondialdehyde (MDA), heart rate, red blood cell (RBC) count, dopamine, nitrate and nitrite were analyzed before and after exercise on screening and final visit.
Results
There was a 31% increase in plasma nitrate before exercise and 45% after exercise for the test groups on day 22. Similarly, the nitrite content increased 49% and 47% for pre- and post-exercises, respectively, in plasma. In saliva, the concentrations of the nitrate increased 24% and 18% before and after exercise, respectively. The saliva nitrite also increased 18% and 11% in pre- and post-exercise. Moreover, the dopamine concentration is considerably increased (36%) after the administration of the Fitnox™ (P < 0.05). Serum inflammatory biomarker LDH decreased from 635 to 582 U/L (P < 0.05) in post-exercise and MDA decreased 47% in the Fitnox™ group (P < 0.01), but no considerable change in the placebo group.
Conclusions
It was concluded from the study that Fitnox™ not only increases the performance but it also reduces the oxidative stress to the muscles and tissues during exercise. There were no study-related adverse events reported between both the treatment groups and the results indicated that the Fitnox™ which enhances the physical endurance considerably.
Access options
Buy single article
Instant access to the full article PDF.
USD 39.95
Price excludes VAT (USA)
Tax calculation will be finalised during checkout.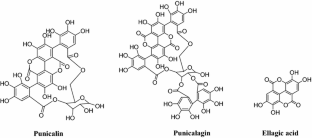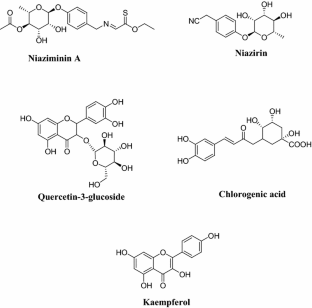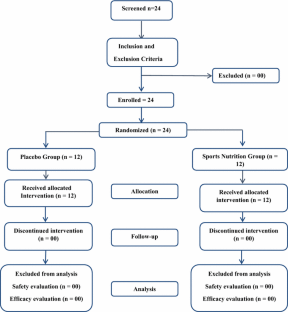 References
Mairbäurl H (2013) Red blood cells in sports: effects of exercise and training on oxygen supply by red blood cells. Front Physiol 4(332):1–13

Powers SK, Jackson MJ (2008) Exercise-induced oxidative stress: cellular mechanisms and impact on muscle force production. Physiol Rev 88(4):1243–1276

Aziz IA, Yacoub M, Rashid L, Solieman A (2015) Malondialdehyde; lipid peroxidation plasma biomarker correlated with hepatic fibrosis in human Schistosoma mansoni infection. Acta Parasitol 60(4):735–742

O'Driscoll S, Height SE, Dick MC, Rees DC (2008) Serum lactate dehydrogenase activity as a biomarker in children with sickle cell disease. Br J Haematol 140(2):206–209

Deminice R, Rosa FT, Franco GS, Jordao AA, de Freitas EC (2013) Effects of creatine supplementation on oxidative stress and inflammatory markers after repeated-sprint exercise in humans. Nutrition 29(9):1127–1132

Ji LL (1995) Oxidative stress during exercise: implication of antioxidant nutrients. Free Radic Biol Med 18(6):1079–1086

Haff GG, Lehmkuhl MJ, McCoy LB, Stone MH (2003) Carbohydrate supplementation and resistance training. J Strength Cond Res 17(1):187–196

Urso ML, Clarkson PM (2003) Oxidative stress, exercise, and antioxidant supplementation. Toxicology 189(1–2):41–54

Poortmans JR, Kumps A, Duez P, Fofonka A, Carpentier A, Francaux M (2005) Effect of oral creatine supplementation on urinary methylamine, formaldehyde and formate. Med Sci Sports Exerc 37(10):1717–1720

Rujjanawate C, Kanjanapothi D, Amornlerdpison D, Pojanagaroon S (2005) Anti-gastric ulcer effect of Kaempferia parviflora. J Ethnopharmacol 102:120–122

Sutthanut K, Sripanidkulchai B, Yenjai C, Jay M (2007) Simultaneous identification and quantitation of 11 flavonoid constituents in Kaempferia parviflora by gas chromatography. J Chromatogr A 1143(1–2):227–233

Chowdhary S, Townend JN (2001) Nitric oxide and hypertension: not just an endothelium derived relaxing factor! J Hum Hypertens 15(4):219–227

Vallance P, Collier J, Moncada S (1989) Effects of endothelium-derived nitric oxide on peripheral arteriolar tone in man. Lancet 2(8670):997–1000

Chaturapanich G, Chaiyakul S, Verawatnapakul V, Yimlamai T, Pholpramool C (2012) Enhancement of aphrodisiac activity in male rats by ethanol extract of Kaempferia parviflora and exercise training. Andrologia 44:323–328

Wattanapitayakul SK, Suwatronnakorn M, Chularojmontri L, Herunsalee A, Niumsakul S, Charuchongkolwongse S, Chansuvanich N (2007) Kaempferia parviflora ethanolic extract promoted nitric oxide production in human umbilical vein endothelial cells. J Ethnopharmacol 110(3):559–562

Temkitthawon P, Viyoch J, Limpeanchob N, Pongamornkul W, Sirikul C, Kumpila A, Suwanborirux K, Ingkaninan K (2008) Screening for phosphodiesterase inhibitory activity of Thai medicinal plants. J Ethnopharmacol 119(2):214–217

Temkitthawon P, Hinds TR, Beavo JA, Viyoch J, Suwanborirux K, Pongamornkul W, Sawasdee P, Ingkaninan K (2011) Kaempferia parviflora, a plant used in traditional medicine to enhance sexual performance contains large amounts of low affinity PDE5 inhibitors. J Ethnopharmacol 137(3):1437–1441

Yoshino S, Kim M, Awa R, Kuwahara H, Kano Y, Kawada T (2014) Kaempferia parviflora extract increases energy consumption through activation of BAT in mice. Food Sci Nutr 2(6):634–637

Toda K, Kohatsu M, Takeda S, Hitoe S, Shimizu N, Shimoda H (2016) Enhancement of physical fitness by black ginger extract rich in polymethoxyflavones: a double-blind randomized crossover trial. Integr Mol Med 3(2):628–634

Li Y, Guo C, Yang J, Cheng S (2006) Evaluation of antioxidant properties of pomegranate peel extract in comparison with pomegranate pulp extract. Food Chem 96(2):254–260

Ismail T, Sestili P, Akhtar S (2012) Pomegranate peel and fruit extracts: a review of potential anti-inflammatory and anti-infective effects. J Ethnopharmacol 143(2):397–405

Singh RP, Murthy CKN, Jayaprakasha GK (2002) Studies on the antioxidant activity of pomegranate (Punica granatum) peel and seed extracts using in vitro models. J Agric Food Chem 50:81–86

Negi PS, Jayaprakasha GK, Jena BS (2003) Antioxidant and antimutagenic activities of pomegranate peel extracts. Food Chem 80(3):393–397

Murthy CKN, Jayaprakasha GK, Singh RP (2002) Studies on antioxidant activity of pomegranate (Punica granatum) peel extract using in vivo models. J Agric Food Chem 50:4791–4795

Aviram M, Volkova N, Coleman R, Dreher M, Reddy MK, Ferreira D, Rosenblat M (2008) Pomegranate phenolics from the peels, arils, and flowers are antiatherogenic: studies in vivo in atherosclerotic apolipoprotein e-deficient (E 0) mice and in vitro in cultured macrophages and lipoproteins. J Agric Food Chem 56(3):1148–1157

Edison TJ, Sethuraman MG (2013) Biogenic robust synthesis of silver nanoparticles using Punica granatum peel and its application as a green catalyst for the reduction of an anthropogenic pollutant 4-nitrophenol. Spectrochim Acta A Mol Biomol Spectrosc 104:262–264

Makkar HPS, Becker K (1997) Nutrients and antiquality factors in different morphological parts of the Moringa oleifera tree. J Agric Sci Camb 128:311–322

Faizi S, Siddiqui BS, Saleem R, Siddiqui S, Aftab K, Gilani A (1992) Isolation and structure elucidation of novel hypotensive agents, niazinin A, niazinin B, niazimicin and niaziminin A+B from Moringa oleifera: the first naturally occurring thiocarbamates. J Chem Soc Perkin Trans 1:3237–3241

Vongsak B, Sithisarn P, Gritsanapan W (2014) Simultaneous HPLC quantitative analysis of active compounds in leaves of Moringa oleifera Lam. J Chromatogr Sci 52(7):641–645

Iskandar I, Hadju V, As'ad S, Natsir R (2015) Effect of Moringa oleifera leaf extracts supplementation in preventing maternal anemia and low-birth-weight. IJSRP 5(2):1–3

Nadimin Hadjub V, As'ad S, Bucharid A (2015) The extract of moringa leaf has an equivalent effect to iron folic acid in increasing hemoglobin levels of pregnant women: a randomized control study in the coastal area of Makassar. IJSBAR 22(1):287–294

Ingale SP, Gandhi FP (2016) Effect of aqueous extract of Moringa oleifera leaves on pharmacological models of epilepsy and anxiety in mice. Int J Epilepsy 3(1):12–19

Prabsattroo T, Wattanathorn J, Iamsaard S, Somsapt P, Sritragool O, Thukhummee W, Muchimapura S (2015) Moringa oleifera extract enhances sexual performance in stressed rats. J Zhejiang Univ Sci B 16(3):179–190

Oghenebrorhie O, Oghenesuvwe O (2016) Performance and haematological characteristics of broiler finisher fed Moringa oleifera leaf meal diets. J Northeast Agric Univ 23(1):28–34

Tuntiyasawasdikul S, Limpongsa E, Jaipakdee N, Sripanidkulchai B (2014) Transdermal permeation of Kaempferia parviflora methoxyflavones from isopropyl myristate-based vehicles. AAPS PharmSciTech 15(4):947–955

Box JD (1983) Investigation of the Folin-Ciocalteau phenol reagent for the determination of polyphenolic substances in natural waters. Water Res 17(5):511–525

Ezeabar CA, Okeke CU, Aziagba BO, Ilodibia CV, Emeka AN (2014) Determination of saponin content of various parts of six citrus species. Int Res J Pure Appl Chem 4(1):137–143

Cooper KH (1968) A means of assessing maximal oxygen intake. J Am Med Assoc 203:135–138

Bruce RA, Lovejoy FW Jr, Pearson R, Yu PNG, Brothers GB, Velasquez T (1949) Normal respiratory and circulatory pathways of adaptation in exercise. J Clin Invest 28(6):1423–1430

Nes BM, Janszky I, Wisløff U, Støylen A, Karlsen T (2013) Age-predicted maximal heart rate in healthy subjects: the HUNT fitness study. Scand J Med Sci Sports 23(6):697–704

Croitoru MD (2012) Nitrite and nitrate can be accurately measured in samples of vegetal and animal origin using an HPLC-UV/VIS technique. J Chromatogr B 911:154–161

Sahlin K, Harris RC, Nylind B, Hultman E (1976) Lactate content and pH in muscle obtained after dynamic exercise. Pflugers Arch 367(2):143–149

Facey A, Irving R, Dilworth L (2013) Overview of lactate metabolism and the implications for athletes. Am J Sports Med 1(3):42–46

Esterbauer H, Schaur RJ, Zollner H (1991) Chemistry and biochemistry of 4-hydroxynonenal, malonaldehyde and related aldehydes. Free Radic Biol Med 11(1):81–128

Halliwell B, Gutteridge JM (1984) Oxygen toxicity, oxygen radicals, transition metals and disease. Biochem J 219(1):1–14

Rahman K (2007) Studies on free radicals, antioxidants, and co-factors. Clin Interv Aging 2(2):219–236

Ransford CP (1982) A role for amines in the antidepressant 383 effect of exercise: a review. Med Sci Sports Exerc 14(1):1–10

Bove AA, Dewey JD, Tyce GM (1984) Increased conjugated dopamine in plasma after exercise training. J Lab Clin Med 104(1):77–85

Krimer LS, Muly EC, Williams GV, Goldman-Rakic PS (1998) Dopaminergic regulation of cerebral cortical microcirculation. Nat Neurosci 1(4):286–289

Sikirić P, Rotkvić I, Mise S, Krizanac S, Gjuris V, Jukić J, Suchanek E, Petek M, Udovicić I, Kalogjera L (1988) The influence of dopamine agonists and antagonists on indomethacin lesions in stomach and small intestine in rats. Eur J Pharmacol 158(1–2):61–67

Deslandes A, Moraes H, Ferreira C, Veiga H, Silveira H, Mouta R, Pompeu FA, Coutinho ES, Laks J (2009) Exercise and mental health: many reasons to move. Neuropsychobiology 59(4):191–198

Promthep K, Eungpinichpong W, Sripanidkulchai B, Chatchawan U (2015) Effect of Kaempferia parviflora extract on physical fitness of soccer players: a randomized double-blind placebo-controlled trial. Med Sci Monit Basic Res 21:100–108

Wattanathorn J, Muchimapura S, Tong-Un T, Saenghong N, Thukhum-Mee W, Sripanidkulchai B (2012) Positive modulation effect of 8-week consumption of Kaempferia parviflora on health-related physical fitness and oxidative status in healthy elderly volunteers. Evid Based Complement Alternat Med:1–7

Toda K, Hitoe S, Takeda S, Shimoda H (2016) Black ginger extract increases physical fitness performance and muscular endurance by improving inflammation and energy metabolism. Heliyon 2:e00115

Weerateerangkul P, Palee S, Chinda K, Chattipakorn SC, Chattipakorn N (2012) Effects of Kaempferia parviflora wall. ex. baker and sildenafil citrate on cGMP level, cardiac function, and intracellular Ca2+ regulation in rat hearts. J Cardiovasc Pharmacol 60(3):299–309

Toda K, Takeda S, Hitoe S, Nakamura S, Matsuda H, Shimoda H (2016) Enhancement of energy production by black ginger extract containing polymethoxy flavonoids in myocytes through improving glucose, lactic acid and lipid metabolism. J Nat Med 70(2):163–172
Ethics declarations
Conflict of interest
The authors have declared no conflict of interest.
Ethical approval
All procedures were approved by the Clinical Trials Registry-India the identifier REF/2016/02/010815 on 27th February 2016 and were carried out in accordance with the Declaration of Helsinki.
Informed consent
Informed consent was obtained from all individual participants included in the study.
Electronic supplementary material
Below is the link to the electronic supplementary material.
About this article
Cite this article
Gopi, S., Jacob, J., Varma, K. et al. Natural sports supplement formulation for physical endurance: a randomized, double-blind, placebo-controlled study. Sport Sci Health 13, 183–194 (2017). https://doi.org/10.1007/s11332-017-0352-y
Received:

Accepted:

Published:

Issue Date:

DOI: https://doi.org/10.1007/s11332-017-0352-y
Keywords