Abstract
The relative age effect (RAE) has been thoroughly examined and shown in many sporting contexts, and the grouping of athletes into weight categories may provide a partial solution to this problem. Thus, the aim of this meta-analysis was to verify if weight categories used in combat sports prevent athletes from the RAE, including an analysis separating the athletes by sex. After initially identifying 141 studies, 135 were excluded. The birth dates of combat sports participants in six studies were used to perform a meta-analysis. Odds ratios and 95 % confidence intervals were calculated. The main result of this investigation was the presence of RAE male and female groups and the male-only group of senior (professional/Olympic) athletes, but not the female-only group of senior and cadet or junior athletes. Thus, the RAE in combat sports is more prominent at the senior level and in male compared to female combat sports athletes.
Access options
Buy single article
Instant access to the full article PDF.
USD 39.95
Price excludes VAT (USA)
Tax calculation will be finalised during checkout.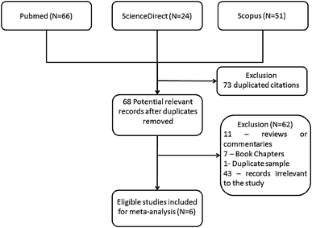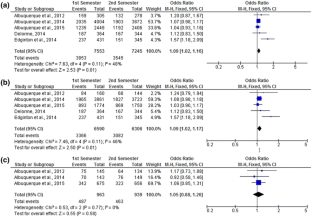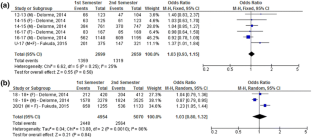 References
Cobley S, Baker J, Wattie N, McKenna J (2009) Annual age-grouping and athlete development: a meta-analytical review of relative age effects in sport. Sport Med 39(3):235–256

Costa ITD, Albuquerque M, Garganta J (2012) Relative age effect in Brazilian soccer players: a historical analysis. Int J Perform Anal Sport 12(3):563–570

Musch J, Grondin S (2001) Unequal competition as an impediment to personal development: a review of the relative age effect in sport. Dev Rev 21(2):147–167

Malina RM, Eisenmann JC, Cumming SP, Ribeiro B, Aroso J (2004) Maturity-associated variation in the growth and functional capacities of youth football (soccer) players 13–15 years. Eur J Appl Physiol 91(5–6):555–562

Hancock DJ, Adler AL, Cote J (2013) A proposed theoretical model to explain relative age effects in sport. Eur J Sport Sci 13(6):630–637

Jiménez IP, Pain MTG (2008) Relative age effect in Spanish association football: its extent and implications for wasted potential. J Sport Sci 26(10):995–1003

Côté J, MacDonald DJ, Baker J, Albernethy B (2006) When ''where'' is more important than ''when'': birthplace and birthdate effects on the achievement of sporting expertise. J Sport Sci 24(10):1065–1073

Mujika I, Vaeyens R, Matthys SPJ, Santisteban J, Goiriena J, Philippaerts R (2009) The relative age effect in a professional football club setting. J Sport Sci 27(11):1153–1158

Ashworth J, Heyndels B (2007) Selection bias and peer effects in team sports: the effect of age grouping on earnings of German soccer players. J Sports Econ 8(4):355–377

Campo DGDD, Vicedo JCP, Villora SG, Jordan ORC (2010) The relative age effect in youth soccer players from Spain. J Sports Sci Med 9(2):190–198

Cobley S, Schorer J, Baker J (2008) Relative age effects in professional German soccer: a historical analysis. J Sport Sci 26(14):1531–1538

Helsen WF, Starkes JL, Van Winckel J (1998) The influence of relative age on success and dropout in male soccer players. Am J Hum Biol 10(6):791–798

Cobley S, Wattie N, Baker J, McKenna J (2011) Author's reply: relative age effects in female contexts. Sports Med 41(1):88–90

Goldschmied N (2011) No evidence for the relative age effect in professional women's sports. Sports Med 41(1):87–88

Review Manager (RevMan) (2012) The Nordic Cochrane Centre. The Cochrane Collaboration, Copenhagen

Sterne JA, Egger M, Moher D (2008) Addressing reporting biases. In: The Cochrane Collaboration HJP, Green S (eds) Cochrane handbook for systematic reviews of interventions. Wiley, London

Sterne JA, Sutton AJ, Ioannidis JP, Terrin N, Jones DR, Lau J, Carpenter J, Rucker G, Harbord RM, Schmid CH, Tetzlaff J, Deeks JJ, Peters J, Macaskill P, Schwarzer G, Duval S, Altman DG, Moher D, Higgins JP (2011) Recommendations for examining and interpreting funnel plot asymmetry in meta-analyses of randomised controlled trials. BMJ 343:d4002

Sherar LB, Baxter-Jones ADG, Faulkner RA, Russell KW (2007) Do physical maturity and birth date predict talent in male youth ice hockey players? J Sport Sci 25(8):879–886

Albuquerque MR, Lage GM, Costa VT, Ferreira RM, Penna EM, Moraes LCA, Malloy-Diniz LF (2012) Relative age effect in Olympic taekwondo athletes. Percept Mot Skills 114(2):1–8

Delorme N (2014) Do weight categories prevent athletes from relative age effect? J Sport Sci 32(1):16–21

Albuquerque MR, Franchini E, Lage GM, Da Costa VT, Costa IT, Malloy-Diniz LF (2015) The relative age effect in combat sports: an analysis of Olympic judo athletes, 1964–2012. Percept Mot Skills 121(1):1–9

Albuquerque MR, Costa VT, Faria LO, Lopes MC, Lage GM, Sledziewski D, Szmuchrowski LA, Franchini E (2014) Weight categories do not prevent athletes from relative age effect: an analysis of Olympic Games wrestlers. Arch Budo 10:127–132

Edginton R, Gibson R, Connelly C (2014) Exploring the relative age effect and nation dominance in Olympic boxing, a Review of the last decade. Proc Eng 72:805–810

Fukuda DH (2015) Analysis of the relative age effect in elite youth judo athletes. Int J Sports Physiol Perform 10(8):1048–1051

Delorme N, Boiche J, Raspaud M (2010) Relative age effect in female sport: a diachronic examination of soccer players. Scand J Med Sci Sports 20(3):509–515

Bridge CA, Santos JFS, Chaabene H, Pieter W, Franchini E (2014) Physical and physiological profiles of taekwondo athletes. Sports Med 44(6):713–733

Chaabene H, Hachana Y, Franchini E, Mkaouer B, Chamari K (2012) Physical and physiological profile of elite karate athletes. Sports Med 42(10):829–843

Chaabene H, Tabben M, Mkaouer B, Franchini E, Negra Y, Hammami M, Amara S, Chaabene RB, Hachana Y (2015) Amateur boxing: physical and physiological attributes. Sports Med 45(3):337–352

Garcia-Pallares J, Lopez-Gullon JM, Muriel X, Diaz A, Izquierdo M (2011) Physical fitness factors to predict male Olympic wrestling performance. Eur J Appl Physiol 111(8):1747–1758

Franchini E, Del Vecchio FB, Matsushigue KA, Artioli GG (2011) Physiological profiles of elite judo athletes. Sports Med 41(2):147–166

Arseneau E, Mekary S, Léger LA (2011) Vo2 Requirements of Boxing Exercises. J Strength Cond Res 25(2):348–359

Campos FA, Bertuzzi R, Dourado AC, Santos VG, Franchini E (2012) Energy demands in taekwondo athletes during combat simulation. Eur J Appl Physiol 112(4):1221–1228

Franchini E, Brito CJ, Artioli GG (2013) Judo combat: time-motion analysis and physiology. Int J Perform Anal Spor 13(3):624–641

Yoon J (2002) Physiological profiles of elite senior wrestlers. Sports Med 32(4):225–233

Miarka B, Marques JB, Franchini E (2011) Reinterpreting the history of women's judo in Japan. Int J Hist Sport 28(7):1016–1029

Sisjord MK, Kristiansen E (2009) Elite women wrestlers' muscles: physical strength and a social burden. Int Rev Sociol Sport 44(2–3):231–246

Atkinson L (1983) Women in the martial arts. Dodd, Mead & Co., New York

Van Rossum JH (2006) Relative age effect revisited: findings from the dance domain. Percept Motor Skill 102(2):302–308

Miarka B, Panissa VLG, Julio UF, Del Vecchio FB, Calmet M, Franchini E (2012) A comparison of time-motion performance between age groups in judo matches. J Sport Sci 30(9):899–905

Kazemi M, Waalen J, Morgan C, White AR (2006) A profile of olympic taekwondo competitors. J Sports Sci Med 5(CSSI):114–121

Delorme N, Boiche J, Raspaud M (2010) Relative age effect in elite sports: methodological bias or real discrimination? Eur J Sport Sci 10(2):91–96

Edgar S, O'Donoghue P (2005) Season of birth distribution of elite tennis players. J Sport Sci 23(10):1013–1020

Albuquerque MR, Tavares V, Lage GM, de Paula JJ, Costa IT, Malloy-Diniz LF (2013) Relative age effect in Olympic judo athletes: a weight category analysis. Sci Sport 28(3):e59–e61
Ethics declarations
Funding
This study was supported by Instituto Nacional de Ciência e Tecnologia de Medicina Molecular (INCT/CNPq/MCT, FAPEMIG).
Conflict of interest
No potential conflict of interest was reported by the authors.
Ethical approval
This study was not approved by ethical committee because the data were collected in the Internet (where information is in the public domain).
Informed consent
Informed consent was not required for this type of study.
About this article
Cite this article
Albuquerque, M.R., Fukuda, D.H., Da Costa, V.T. et al. Do weight categories prevent athletes from the relative age effect? a meta-analysis of combat sports. Sport Sci Health 12, 133–139 (2016). https://doi.org/10.1007/s11332-016-0282-0
Received:

Accepted:

Published:

Issue Date:

DOI: https://doi.org/10.1007/s11332-016-0282-0
Keywords