Abstract
Purpose
Depression symptoms are closely related to inadequate sleep and are experienced by medical students at an increased rate. Bedtime procrastination is considered a new, important predictor of sleep deficiency. However, whether there is a correlation between bedtime procrastination and depression symptoms remains unclear. This study aimed to examine the impact of bedtime procrastination on depression symptoms among medical students.
Methods
A total of 419 Chinese medical students were invited to participate in this study, and 401 participants (mean age, 19.48 years; range, 17–23 years) were included in the final statistical analysis. Depression symptoms and bedtime procrastination were assessed using the Beck Depression Inventory-II (BDI-II) and the Bedtime Procrastination Scale (BPS), respectively.
Results
The prevalence of depression symptoms in Chinese medical students was 26.9%. The mean BPS scores were significantly higher in the depressed group than in the non-depressed group. Binary logistic regression analysis identified that bedtime procrastination was an independent contributor to the prevalence of depression symptoms. Further correlation and multiple linear regression analyses demonstrated that the BDI scores were significantly and positively associated with the BPS scores in students without depression, while the BDI scores correlated with male students experiencing depression.
Conclusions
Depression symptoms, which become more prevalent among Chinese medical students, are found to independently associate with bedtime procrastination. In particular, the severity of depression symptoms shows a positive correlation with increased bedtime procrastination before developing into depression, and it shows correlation with sex only in a state of depression.
Access options
Buy single article
Instant access to the full article PDF.
USD 39.95
Price excludes VAT (USA)
Tax calculation will be finalised during checkout.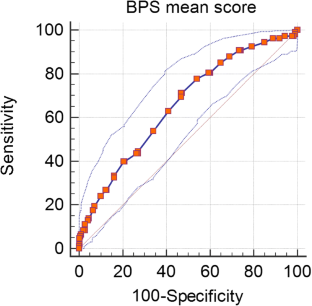 References
Babajide A, Ortin A, Wei C, Mufson L, Duarte CS (2019) Transition cliffs for young adults with anxiety and depression: is integrated mental health care a solution? J Behav Health Serv Res:1–18. https://doi.org/10.1007/s11414-019-09670-8

Zeng W, Chen R, Wang X, Zhang Q, Deng W (2019) Prevalence of mental health problems among medical students in China: a meta-analysis. Medicine (Baltimore) 98(18):e15337. https://doi.org/10.1097/md.0000000000015337

Pan XF, Wen Y, Zhao Y, Hu JM, Li SQ, Zhang SK, Li XY, Chang H, Xue QP, Zhao ZM, Gu Y, Li CC, Zhang YQ, Sun XW, Yang CX, Fu C (2016) Prevalence of depressive symptoms and its correlates among medical students in China: a national survey in 33 universities. Psychol Health Med 21(7):882–889. https://doi.org/10.1080/13548506.2015.1127395

Smith K (2014) Mental health: a world of depression. Nature 515(7526):181. https://doi.org/10.1038/515180a

Rotenstein LS, Ramos MA, Torre M, Segal JB, Peluso MJ, Guille C, Sen S, Mata DA (2016) Prevalence of depression, depressive symptoms, and suicidal ideation among medical students: a systematic review and meta-analysis. JAMA 316(21):2214–2236. https://doi.org/10.1001/jama.2016.17324

Weersing VR, Jeffreys M, Do MT, Schwartz KT, Bolano C (2017) Evidence base update of psychosocial treatments for child and adolescent depression. J Clin Child Adolesc Psychol 46(1):11–43. https://doi.org/10.1080/15374416.2016.1220310

Kroese FM, Evers C, Adriaanse MA, de Ridder DTD (2016) Bedtime procrastination: a self-regulation perspective on sleep insufficiency in the general population. J Health Psychol 21(5):853–862. https://doi.org/10.1177/1359105314540014

Herzog-Krzywoszanska R, Krzywoszanski L (2019) Bedtime procrastination, sleep-related behaviors, and demographic factors in an online survey on a polish sample. Front Neurosci 13:963. https://doi.org/10.3389/fnins.2019.00963

Kadzikowska-Wrzosek R (2018) Insufficient sleep among adolescents: the role of bedtime procrastination, chronotype and autonomous vs. controlled motivational regulations. Curr Psychol 2:1–10

Kroese FM, De Ridder DTD, Evers C, Adriaanse MA (2014) Bedtime procrastination: introducing a new area of procrastination. Front Psychol 5:611. https://doi.org/10.3389/fpsyg.2014.00611

Li L, Wang YY, Wang SB, Li L, Lu L, Ng CH, Ungvari GS, Chiu HFK, Hou CL, Jia FJ, Xiang YT (2017) Sleep duration and sleep patterns in chinese university students: a comprehensive meta-analysis. J Clin Sleep Med 13(10):1153–1162. https://doi.org/10.5664/jcsm.6760

Azad MC, Fraser K, Rumana N, Abdullah AF, Shahana N, Hanly PJ, Turin TC (2015) Sleep disturbances among medical students: a global perspective. J Clin Sleep Med 11(1):69–74. https://doi.org/10.5664/jcsm.4370

Zhai L, Zhang H, Zhang D (2015) Sleep duration and depression among adults: a meta-analysis of prospective studies. Depress Anxiety 32(9):664–670. https://doi.org/10.1002/da.22386

Roberts RE, Duong HT (2014) The prospective association between sleep deprivation and depression among adolescents. Sleep 37(2):239–244. https://doi.org/10.5665/sleep.3388

Roberts RE, Roberts CR, Duong HT (2009) Sleepless in adolescence: prospective data on sleep deprivation, health and functioning. J Adolesc 32(5):1045–1057. https://doi.org/10.1016/j.adolescence.2009.03.007

Wolf MR, Rosenstock JB (2017) Inadequate sleep and exercise associated with burnout and depression among medical students. Acad Psychiatry 41(2):174–179. https://doi.org/10.1007/s40596-016-0526-y

Sirois FM, Sanne N, Molnar DS (2018) Self-compassion and bedtime procrastination: an emotion regulation perspective. Mindfulness 10:1–12

Bernecker K, Job V (2019) Too exhausted to go to bed: implicit theories about willpower and stress predict bedtime procrastination. Br J Psychol (London, England: 1953). https://doi.org/10.1111/bjop.12382

Chung S, An H, Suh S (2019) What do people do before going to bed? A study of bedtime procrastination using time use surveys. Sleep. https://doi.org/10.1093/sleep/zsz267

Dere J, Watters CA, Yu SC, Bagby RM, Ryder AG, Harkness KL (2015) Cross-cultural examination of measurement invariance of the Beck Depression Inventory-II. Psychol Assess 27(1):68–81. https://doi.org/10.1037/pas0000026

Sun XJ, Niu GF, You ZQ, Zhou ZK, Tang Y (2017) Gender, negative life events and coping on different stages of depression severity: a cross-sectional study among Chinese university students. J Affect Disord 209:177–181. https://doi.org/10.1016/j.jad.2016.11.025

Cheng J, Zhao YY, Wang J, Sun YH (2019) Academic burnout and depression of Chinese medical students in the pre-clinical years: the buffering hypothesis of resilience and social support. Psychol Health Med:1–12. https://doi.org/10.1080/13548506.2019.1709651

Lu L, Wang X, Tang X (2016) Scales related to sleep and sleep disorders. People's Medical Publishing House, Beijing

Yang WH, Liu SL, Zhou T, Peng F, Li L, Yang CM, Liu HH, Yi JY (2014) Reliability and validity of Chinese version of the Beck Depression Inventory-II in Chinese adolescents. Chin J Clin Psychol 22(2):240–245

Mohammadi MR, Alavi SS, Ahmadi N, Khaleghi A, Kamali K, Ahmadi A, Hooshyari Z, Mohamadian F, Jaberghaderi N, Nazaribadie M, Sajedi Z, Farshidfar Z, Kaviani N, Davasazirani R, Shahbakhsh AJ, Rad MR, Shahbazi K, Khodaverdloo RR, Tehrani LN, Nasiri M, Naderi F, Kiani A, Chegeni M, Hashemi Nasab SM, Ghaneian M, Parsamehr H, Nilforoushan N, Amiri S, Fooladi MF, Mohammadzadeh S, Ahmadipour A, Sarraf N, Hojjat SK, Nadermohammadi M, Mostafavi SA, Zarafshan H, Salmanian M, Shakiba A, Ashoori S (2019) The prevalence, comorbidity and socio-demographic factors of depressive disorder among Iranian children and adolescents: to identify the main predictors of depression. J Affect Disord 247:1–10. https://doi.org/10.1016/j.jad.2019.01.005

Shi J, Zhang Y, Liu F, Li Y, Wang J, Flint J, Gao J, Li Y, Tao M, Zhang K, Wang X, Gao C, Yang L, Li K, Shi S, Wang G, Liu L, Zhang J, Du B, Jiang G, Shen J, Zhang Z, Liang W, Sun J, Hu J, Liu T, Wang X, Miao G, Meng H, Li Y, Hu C, Li Y, Huang G, Li G, Ha B, Deng H, Mei Q, Zhong H, Gao S, Sang H, Zhang Y, Fang X, Yu F, Yang D, Liu T, Chen Y, Hong X, Wu W, Chen G, Cai M, Song Y, Pan J, Dong J, Pan R, Zhang W, Shen Z, Liu Z, Gu D, Wang X, Liu X, Zhang Q, Li Y, Chen Y, Kendler KS (2014) Associations of educational attainment, occupation, social class and major depressive disorder among Han Chinese women. PLoS One 9(1):e86674. https://doi.org/10.1371/journal.pone.0086674

Porras-Segovia A, Rivera M, Molina E, López-Chaves D, Gutiérrez B, Cervilla J (2019) Physical exercise and body mass index as correlates of major depressive disorder in community-dwelling adults: results from the PISMA-ep study. J Affect Disord 251:263–269. https://doi.org/10.1016/j.jad.2019.01.050

Puthran R, Zhang MW, Tam WW, Ho RC (2016) Prevalence of depression amongst medical students: a meta-analysis. Med Educ 50(4):456–468. https://doi.org/10.1111/medu.12962

Lei XY, Xiao LM, Liu YN, Li YM (2016) Prevalence of depression among chinese university students: a meta-analysis. PLoS One 11(4):e0153454. https://doi.org/10.1371/journal.pone.0153454

Kühnel J, Syrek CJ, Dreher A (2018) Why don't you go to bed on time? A daily diary study on the relationships between chronotype, self-control resources and the phenomenon of bedtime procrastination. Front Psychol 9:77. https://doi.org/10.3389/fpsyg.2018.00077

Klenk MM, Strauman TJ, Higgins ET (2011) Regulatory focus and anxiety: a self-regulatory model of gad-depression comorbidity. Personal Individ Differ 50(7):935–943. https://doi.org/10.1016/j.paid.2010.12.003

Haraden DA, Mullin BC, Hankin BL (2017) The relationship between depression and chronotype: a longitudinal assessment during childhood and adolescence. Depress Anxiety 34(10):967–976. https://doi.org/10.1002/da.22682

Nauts S, Kamphorst BA, Stut W, De Ridder DTD, Anderson JH (2018) The explanations people give for going to bed late: a qualitative study of the varieties of bedtime procrastination. Behav Sleep Med:1–10. https://doi.org/10.1080/15402002.2018.1491850

Gangwisch JE, Babiss LA, Malaspina D, Turner JB, Zammit GK, Posner K (2010) Earlier parental set bedtimes as a protective factor against depression and suicidal ideation. Sleep 33(1):97–106. https://doi.org/10.1093/sleep/33.1.97

Tochigi M, Usami S, Matamura M, Kitagawa Y, Fukushima M, Yonehara H, Togo F, Nishida A, Sasaki T (2016) Annual longitudinal survey at up to five time points reveals reciprocal effects of bedtime delay and depression/anxiety in adolescents. Sleep Med 17:81–86. https://doi.org/10.1016/j.sleep.2015.08.024

Kuehner C (2017) Why is depression more common among women than among men? Lancet Psychiatry 4(2):146–158. https://doi.org/10.1016/S2215-0366(16)30263-2

Lin F, Zhang LL, Luo ZY, Zhao QQ, Wang YM, Zhou QQ, Lin Q, Liu ZC (2018) Depression and its influencing factors in medical students. China Journal of Health Psychology 26(4):622–627. https://doi.org/10.13342/j.cnki.cjhp.2018.04.036

Shi M, Wang XX, Bian YG, Wang L (2015) The mediating role of resilience in the relationship between stress and life satisfaction among Chinese medical students: a cross-sectional study. BMC Med Educ 15:16. https://doi.org/10.1186/s12909-015-0297-2

Oppenheimer C, Hankin B, Young J (2018) Effect of parenting and peer stressors on cognitive vulnerability and risk for depression among youth. J Abnorm Child Psychol 46(3):597–612. https://doi.org/10.1007/s10802-017-0315-4
Funding
This work was supported by the National Natural Science Foundation of China (No. 31800924) and the Scientific Study Project for Education Department of Liaoning Province (No. L201783641).
Ethics declarations
Conflict of interest
The authors declare that they have no conflict of interest.
Ethical approval
All procedures were conducted under ethical standards and approved by the Ethics Committee of Jiamusi University and Liaoning Normal University.
Informed consent
Informed consent was obtained from all individual participants included in the study.
Additional information
Publisher's note
Springer Nature remains neutral with regard to jurisdictional claims in published maps and institutional affiliations.
About this article
Cite this article
Guo, J., Meng, D., Ma, X. et al. The impact of bedtime procrastination on depression symptoms in Chinese medical students. Sleep Breath 24, 1247–1255 (2020). https://doi.org/10.1007/s11325-020-02079-0
Received:

Revised:

Accepted:

Published:

Issue Date:

DOI: https://doi.org/10.1007/s11325-020-02079-0
Keywords