Abstract
Purpose
The current meta-analysis aimed to obtain a more stable estimate of the effect size of Ramadan diurnal intermittent fasting (RDF) on sleep duration and daytime sleepiness.
Methods
Databases (Scopus, ScienceDirect, ProQuest Medical, PubMed/MEDLINE, Web of Science, EBSCOhost, Cochrane, CINAHL, and Google Scholar) were searched from database inception to the end of June 2019. The sleep quality measures analyzed were excessive daytime sleepiness (EDS) measured by the Epworth sleepiness scale (ESS) and total sleep time (TST). Subgroup analyses for age, sex, and levels of physical activity were conducted.
Results
We identified 24 studies (involving 646 participants, median age 23.7 years, 73% men) conducted in 12 countries from 2001 to 2019. The results revealed that TST decreased from 7.2 h per night [95% confidence interval (CI) 6.7–7.8] before Ramadan to 6.4 h (95% CI 5.3–7.5) during Ramadan, while the ESS score increased slightly from 6.1 (95% CI 4.5–7.7) before Ramadan to 7.0 (95% CI 5.2–8.8) during Ramadan. Effect sizes on sleep quality measures during RDF demonstrated a moderate reduction in TST (number of studies, K = 22; number of subjects, N = 571, Hedges' g value of −0.43, 95% CI − 0.64 to −0.22, Q = 90, τ2 = 0.15, I2 = 78%, P < 0.001), while ESS score showed negligible effect on EDS (K = 9, N = 362, Hedges' g value of −0.06, 95% CI −0.43 to 0.28, Q = 21, τ2 = 0.13, I2 = 76%, P value = 0.001).
Conclusion
During the month of Ramadan, there is approximately a 1 hour reduction in TST and nearly a 1 point increase in the ESS score.
This is a preview of subscription content,
to check access.
Access this article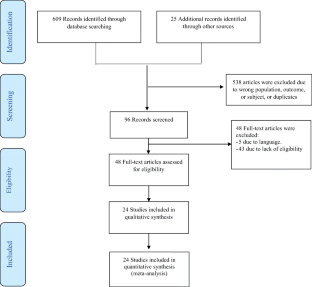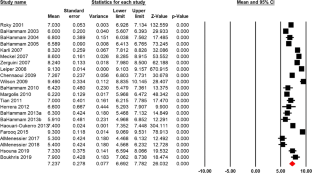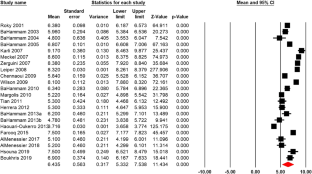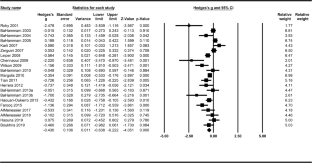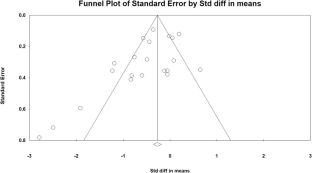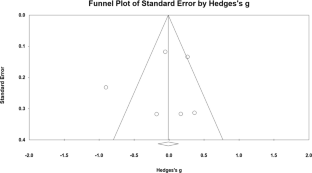 Similar content being viewed by others
References
Patterson RE, Laughlin GA, LaCroix A, Hartman SJ, Natarajan L, Senger CM, Martínez ME, Villaseñor A, Sears DD, Marinac CR, Gallo LC (2015) Intermittent fasting and human metabolic health. J Acad Nutr Diet 115(8):1203–1212

Trepanowski JF, Bloomer RJ (2010) The impact of religious fasting on human health. Nutr J 9:57–57

Faris MA, Kacimi S, al-Kurd RA, Fararjeh MA, Bustanji YK, Mohammad MK, Salem ML (2012) Intermittent fasting during Ramadan attenuates proinflammatory cytokines and immune cells in healthy subjects. Nutr Res 32(12):947–955

Alkandari, J.R., et al., The implications of Ramadan fasting for human health and well-being. J Sports Sci, 2012. 30(sup1): p. S9-S19

Gharbi M, Akrout M, Zouari B (2003) Food intake during and outside Ramadan. East Mediterr Health J 9(1–2):131–140 2003

Faris M et al (2019) Effect of Ramadan diurnal fasting on visceral adiposity and serum adipokines in overweight and obese individuals. Diabetes Res Clin Pract

Hill TD, Deangelis R, Ellison CG (2018) Religious involvement as a social determinant of sleep: an initial review and conceptual model. Sleep Health 4(4):325–330

Bahammam AS, Gozal D (2012) Qur'anic insights into sleep. Nat Sci Sleep 4:81–87

Auger RR (2006) Sleep-related eating disorders. Psychiatry (Edgmont (Pa. : Township)) 3(11):64–70

Qasrawi SO, Pandi-Perumal SR, BaHammam AS (2017) The effect of intermittent fasting during Ramadan on sleep, sleepiness, cognitive function, and circadian rhythm. Sleep Breath 21(3):577–586

Roky R, Houti I, Moussamih S, Qotbi S, Aadil N (2004) Physiological and chronobiological changes during Ramadan intermittent fasting. Ann Nutr Metab 48(4):296–303

Meo SA, Hassan A (2015) Physiological changes during fasting in Ramadan. J Pak Med Assoc 65(5 Suppl 1):S6–S14

Rouhani MH, Azadbakht L (2014) Is Ramadan fasting related to health outcomes? A review on the related evidence. J Res Med Sci 19(10):987–992

Azizi F (2010) Islamic fasting and health. Ann Nutr Metab 56(4):273–282

Salim I, al Suwaidi J, Ghadban W, Alkilani H, Salam AM (2013) Impact of religious Ramadan fasting on cardiovascular disease: a systematic review of the literature. Curr Med Res Opin 29(4):343–354

Faris MAE, Jahrami HA, Obaideen AA, Madkour MI (2019) Impact of diurnal intermittent fasting during Ramadan on inflammatory and oxidative stress markers in healthy people: Systematic review and meta-analysis. J Nutr Intermed Metab 15:18–26

Kul S, Savaş E, Öztürk ZA, Karadağ G (2014) Does Ramadan fasting alter body weight and blood lipids and fasting blood glucose in a healthy population? A meta-analysis. J Relig Health 53(3):929–942

Sadeghirad B, Motaghipisheh S, Kolahdooz F, Zahedi MJ, Haghdoost AA (2014) Islamic fasting and weight loss: a systematic review and meta-analysis. Public Health Nutr 17(2):396–406

Lee SWH, et al. 2016 Strategies to make Ramadan fasting safer in type 2 diabetics: a systematic review and network meta-analysis of randomized controlled trials and observational studies. Medicine, 95(2)

Gray LJ, Dales J, Brady EM, Khunti K, Hanif W, Davies MJ (2015) Safety and effectiveness of non-insulin glucose-lowering agents in the treatment of people with type 2 diabetes who observe Ramadan: a systematic review and meta-analysis. Diabetes Obes Metab 17(7):639–648

Turin TC, Ahmed S, Shommu NS, Afzal AR, al Mamun M, Qasqas M, Rumana N, Vaska M, Berka N (2016) Ramadan fasting is not usually associated with the risk of cardiovascular events: a systematic review and meta-analysis. J Fam Community Med 23(2):73–81

Fernando HA et al (2019) Effect of Ramadan fasting on weight and body composition in healthy non-athlete adults: a systematic review and meta-analysis. Nutrients 11(2):478

Mirmiran P, et al. 2019 Effects of Ramadan intermittent fasting on lipid and lipoproteins parameters: an updated meta-analysis. Nutrition, Metabolism and Cardiovascular Diseases

Faris MAIE et al (2019) Impact of Ramadan diurnal intermittent fasting on metabolic syndrome components in healthy, non-athletic Muslim people aged over 15 years: a systematic review and meta-analysis. Br J Nutr:1–51

Bahammam A (2006) Does Ramadan fasting affect sleep? Int J Clin Pract 60(12):1631–1637

Johns MW (1991) A new method for measuring daytime sleepiness: the Epworth sleepiness scale. Sleep 14(6):540–545

Moher D, Liberati A, Tetzlaff J, Altman DG, PRISMA Group (2009) Preferred reporting items for systematic reviews and meta-analyses: the PRISMA statement. Ann Intern Med 151(4):264–269

Fung MM, Peters K, Ancoli-Israel S, Redline S, Stone KL, Barrett-Connor E, Osteoporotic Fractures in Men (MrOS) Research Group (2013) Total sleep time and other sleep characteristics measured by actigraphy do not predict incident hypertension in a cohort of community-dwelling older men. J Clin Sleep Med 9(6):585–591

Leger D et al (2012) Total sleep time severely drops during adolescence. 7(10):e45204

BaHammam AS et al (2013) Objective assessment of drowsiness and reaction time during intermittent Ramadan fasting in young men: a case-crossover study. Behav Brain Funct 9(1):32

Johns M 2019 The official website of the Epworth sleepiness scale (ESS) and the Epworth sleepiness scale for children and adolescents (ESS-CHAD); Available from: https://epworthsleepinessscale.com/about-the-ess/

Borenstein M, et al. 2005 Comprehensive Metaanalysis (Vers. 2). Englewood Cliffs, NJ: Biostat, Inc.

Chen H, Manning AK, Dupuis J (2012) A method of moments estimator for random effect multivariate meta-analysis. Biometrics 68(4):1278–1284

Duval S, Tweedie R (2000) A nonparametric "trim and fill" method of accounting for publication bias in meta-analysis. J Am Stat Assoc 95(449):89–98

Roky R, Chapotot F, Hakkou F, Benchekroun MT, Buguet A (2001) Sleep during Ramadan intermittent fasting. J Sleep Res 10(4):319–327

BaHammam A (2003) Sleep pattern, daytime sleepiness, and eating habits during the month of Ramadan. Sleep Hypnosis 5:165–174

Bahammam A (2004) Effect of fasting during Ramadan on sleep architecture, daytime sleepiness and sleep pattern. Sleep Biol Rhythms 2(2):135–143

Margolis SA, Reed RL (2004) Effect of religious practices of Ramadan on sleep and perceived sleepiness of medical students. Teach Learn Med 16(2):145–149

BaHammam A (2005) Assessment of sleep patterns, daytime sleepiness, and chronotype during Ramadan in fasting and nonfasting individuals. Saudi Med J 26(4):616–622

Zerguini Y, Kirkendall D, Junge A, Dvorak J (2007) Impact of Ramadan on physical performance in professional soccer players. Br J Sports Med 41(6):398–400

Karli U, Guvenc A, Aslan A, Hazir T, Acikada C (2007) Influence of Ramadan fasting on anaerobic performance and recovery following short time high intensity exercise. J Sports Sci Med 6(4):490–497

Meckel Y, Ismaeel A, Eliakim A (2008) The effect of the Ramadan fast on physical performance and dietary habits in adolescent soccer players. Eur J Appl Physiol 102(6):651–657

Leiper JB et al (2008) Alteration of subjective feelings in football players undertaking their usual training and match schedule during the Ramadan fast. J Sports Sci 26(S3):S55–S69

Chennaoui M et al (2009) Effects of Ramadan fasting on physical performance and metabolic, hormonal, and inflammatory parameters in middle-distance runners. Appl Physiol Nutr Metab 34(4):587–594

Wilson D, Drust B, Reilly T (2009) Is diurnal lifestyle altered during Ramadan in professional Muslim athletes? Biol Rhythm Res 40(5):385–397

BaHammam A et al (2010) Circadian pattern of sleep, energy expenditure, and body temperature of young healthy men during the intermittent fasting of Ramadan. Appetite 54(2):426–429

Tian H-H, Aziz AR, Png W, Wahid MF, Yeo D, Constance Png AL (2011) Effects of fasting during Ramadan month on cognitive function in Muslim athletes. Asian J Sports Med 2(3):145–153

Herrera CP (2012) Total sleep time in Muslim football players is reduced during Ramadan: a pilot study on the standardized assessment of subjective sleep–wake patterns in athletes. J Sports Sci 30(sup1):S85–S91

Haouari-Oukerro, F., et al. 2013 Ramadan fasting influences on food intake consumption, sleep schedule, body weight and some plasma parameters in healthy fasting volunteers. Afr J Biotechnol, 12(21)

BaHammam AS et al (2013) The effects of Ramadan fasting on sleep patterns and daytime sleepiness: an objective assessment. J Res Med Sci 18(2):127–131

Saiyad, S., et al. 2014 Effect of Ramadan fasting on anthropological and physiological parameters. NHL J Med Sci, 3(1)

Farooq A, Herrera CP, Almudahka F, Mansour R (2015) A prospective study of the physiological and neurobehavioral effects of Ramadan fasting in preteen and teenage boys. J Acad Nutr Diet 115(6):889–897

Almeneessier AS, Bahammam AS, Sharif MM, Bahammam SA, Nashwan SZ, Pandi Perumal SR, Cardinali DP, Alzoghaibi M (2017) The influence of intermittent fasting on the circadian pattern of melatonin while controlling for caloric intake, energy expenditure, light exposure, and sleep schedules: a preliminary report. Ann Thor Med 12(3):183–190

Nugraha B, Ghashang SK, Hamdan I, Gutenbrunner C (2017) Effect of Ramadan fasting on fatigue, mood, sleepiness, and health-related quality of life of healthy young men in summer time in Germany: a prospective controlled study. Appetite 111:38–45

Almeneessier AS, Alzoghaibi M, BaHammam A, Ibrahim MG, Olaish AH, Nashwan SZ, BaHammam A (2018) The effects of diurnal intermittent fasting on the wake-promoting neurotransmitter orexin-a. Ann Thor Med 13(1):48–54

Hsouna H, Abdessalem R, Boukhris O, Trabelsi K, Chtourou L, Tahri N, Engel FA, Shephard RJ, Chtourou H (2019) Short-term maximal performance, alertness, dietary intake, sleep pattern and mood states of physically active young men before, during and after Ramadan observance. PLoS One 14(6):e0217851

Boukhris O et al (2019) Sleep patterns, alertness, dietary intake, muscle soreness, fatigue, and mental stress recorded before, during and after Ramadan observance. Sports 7(5):118

Cagampang FR, Bruce KD (2012) The role of the circadian clock system in nutrition and metabolism. Br J Nutr 108(3):381–392

Almeneessier AS, BaHammam AS (2018) How does diurnal intermittent fasting impact sleep, daytime sleepiness, and markers of the biological clock? Current insights. Nat Sci Sleep 10:439–452

Nakajima K (2018) Unhealthy eating habits around sleep and sleep duration: to eat or fast? World J Diabetes 9(11):190–194

Bahammam A 2004 Effect of fasting during Ramadan on sleep architecture, daytime sleepiness and sleep pattern. Sleep Biol Rhythm, 2

Bahammam AS, Almushailhi K, Pandi-Perumal SR, Sharif MM (2014) Intermittent fasting during Ramadan: does it affect sleep? J Sleep Res 23(1):35–43

Bogdan A, Bouchareb B, Touitou Y (2001) Ramadan fasting alters endocrine and neuroendocrine circadian patterns. Meal–time as a synchronizer in humans? Life Sci 68(14):1607–1615

Levenson JC, Shensa A, Sidani JE, Colditz JB, Primack BA (2016) The association between social media use and sleep disturbance among young adults. Prev Med 85:36–41

St-Onge MP, Mikic A, Pietrolungo CE (2016) Effects of diet on sleep quality. Adv Nutr 7(5):938–949

Almeneessier AS, BaHammam A, Olaish AH, Pandi-Perumal SR, Manzar MD, BaHammam A (2019) Effects of diurnal intermittent fasting on daytime sleepiness reflected by EEG absolute power. J Clin Neurophysiol 36(3):213–219

Taoudi MB et al (1999) Epidemiological study: chronotype and daytime sleepiness before and during Ramadan. Therapie 54(5):567–572

Bakhotmah BA (2011) The puzzle of self-reported weight gain in a month of fasting (Ramadan) among a cohort of Saudi families in Jeddah, Western Saudi Arabia. Nutr J 10:84–84

Bernardi F et al (2009) Transtornos alimentares e padrão circadiano alimentar: uma revisão. Rev Psiquiatr Rio Grande Sul 31:170–176

Almeneessier AS, BaHammam AS (2019) Sleep medicine and sleep disorders in Saudi Arabia and the Arab world. Handb Healthcare Arab World:1–16

Almeneessier AS, Pandi-Perumal SR, BaHammam AS (2018) Intermittent fasting, insufficient sleep, and circadian rhythm: interaction and effects on the cardiometabolic system. Curr Sleep Med Rep 4(3):179–195
Ethics declarations
Conflict of interest
The authors declare that they have no conflict of interest.
Human and animal rights and informed consent
This article does not contain any studies with human participants performed by any of the authors.
Additional information
Publisher's note
Springer Nature remains neutral with regard to jurisdictional claims in published maps and institutional affiliations.
About this article
Cite this article
Faris, M.AI.E., Jahrami, H.A., Alhayki, F.A. et al. Effect of diurnal fasting on sleep during Ramadan: a systematic review and meta-analysis. Sleep Breath 24, 771–782 (2020). https://doi.org/10.1007/s11325-019-01986-1
Received:

Revised:

Accepted:

Published:

Issue Date:

DOI: https://doi.org/10.1007/s11325-019-01986-1
Keywords