Abstract
Background
Sleep is increasingly recognized as a potential risk for overweight and obesity. Observational studies have shown links between short sleep duration with weight gain. However, the findings from longitudinal studies in adults are conflicting. This review aimed to examine the effectiveness of experimental sleep restriction on adult body weight.
Method
A systematic search was undertaken in MEDLINE, EMBASE, PsycINFO, and CENTRAL (Cochrane center register of controlled trials) to identify experimental studies examining the effectiveness of sleep restriction on body weight, and search period was from January 2005 to June 2018. Meta-analysis was applied by using the random model.
Results
A total of 275 adults from six experimental studies were included. The pooled standard mean difference in body weight and body fat was 0.44 (95% CI − 0.13 to 1.02) (Z = 1.51, p > 0.05) and 0.35 kg (95% CI − 0.19 to 0.88) (Z = 1.27, p > 0.05), respectively. The experimental sleep restriction did not result in significant differences in adult body weight or body fat. Subgroup analysis showed that there were differences in weight gain between genders and races.
Conclusion
The finding from this review cannot support the hypothesis from observational studies that short sleep leads to weight gain.
This is a preview of subscription content, log in to check access.
Access options
Buy single article
Instant access to the full article PDF.
US$ 39.95
Price includes VAT for USA
Subscribe to journal
Immediate online access to all issues from 2019. Subscription will auto renew annually.
US$ 99
This is the net price. Taxes to be calculated in checkout.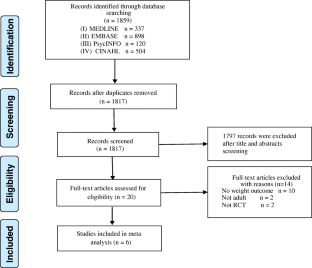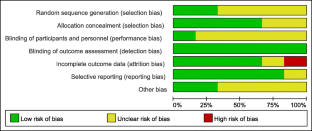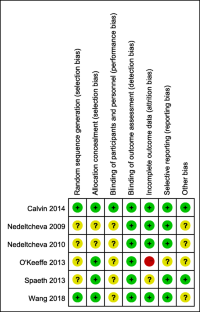 References
1.

Grandner MA, Hale L, Moore M, Patel NP (2010) Mortality associated with short sleep duration: the evidence, the possible mechanisms, and the future. Sleep Med Rev 14:191–203

2.

Altevogt BM, Colten, HR (Eds.) (2006) Sleep disorders and sleep deprivation: an unmet public health problem. National Academies Press

3.

Wu Y, Zhai L, Zhang D (2014) Sleep duration and obesity among adults: a meta-analysis of prospective studies. Sleep Med 15(12):1456–1462

4.

Matricciani L, Olds T, Petkov J (2012) In search of lost sleep: secular trends in the sleep time of school-aged children and adolescents. Sleep Med Rev 16(3):203–211

5.

Taheri S (2006) The link between short sleep duration and obesity: we should recommend more sleep to prevent obesity. Arch Dis Child 91(11):881–884

6.

Singh M, Drake CL, Roehrs T, Hudgel DW, Roth T (2005) The association between obesity and short sleep duration: a population-based study. J Clin Sleep Med 1(4):357–363

7.

Chaput JP, Leblanc C, Pérusse L, Després JP, Bouchard C, Tremblay A (2009) Risk factors for adult overweight and obesity in the Quebec Family Study: have we been barking up the wrong tree? Obesity (Silver Spring) 17:1964–1970

8.

Chaput JP, Tremblay A (2012) Insufficient sleep as a contributor to weight gain: an update. Curr Obes Rep 1(4):245–256

9.

Koren D, Levitt Katz LE, Brar PC, Gallagher PR, Berkowitz RI, Brooks LJ (2011) Sleep architecture and glucose and insulin homeostasis in obese adolescents. Diabetes Care 34(11):2442–2447

10.

Spiegel K, Tasali E, Leproult R, Van Cauter E (2009) Effects of poor and short sleep on glucose metabolism and obesity risk. Nat Rev Endocrinol 5(5):253–261

11.

Taheri S, Lin L, Austin D, Young T, Mignot E (2004) Short sleep duration is associated with reduced leptin, elevated ghrelin, and increased body mass index. PLoS Med 1(3):e62

12.

Chen X, Beydoun MA, Wang Y (2008) Is sleep duration associated with childhood obesity? A systematic review and meta-analysis. Obesity 16(2):265–274

13.

Cappuccio FP, Taggart FM, Kandala N, Currie A, Peile E, Stranges S, Miller MA (2008) Meta-analysis of short sleep duration and obesity in children and adults. Sleep 31(5):619–626

14.

Patel SR, Malhotra A, White DP, Gottlieb DJ, Hu FB (2006) Association between reduced sleep and weight gain in women. Am J Epidemiol 164(10):947–954

15.

Watanabe M, Kikuchi H, Tanaka K, Takahashi M (2010) Association of short sleep duration with weight gain and obesity at 1-year follow-up: a large-scale prospective study. Sleep 33(2):161–167

16.

Fatima Y, Doi S, Mamun A (2015) Longitudinal impact of sleep on overweight and obesity in children and adolescents: a systematic review and bias-adjusted meta-analysis. Obes Rev 16(2):137–149

17.

Thind H, Davies SL, Lewis T, Pekmezi D, Evans R, Baskin ML (2015) Does short sleep lead to obesity among children and adolescents? Current understanding and implications. Am J Lifestyle Med 9(6):428–437

18.

Magee L, Hale L (2012) Longitudinal associations between sleep duration and subsequent weight gain: a systematic review. Sleep Med Rev 16(3):231–241

19.

Yoong SL, Chai LK, Williams CM, Wiggers J, Finch M, Wolfenden L (2016) Systematic review and meta-analysis of interventions targeting sleep and their impact on child body mass index, diet, and physical activity. Obesity 24(5):1140–1147

20.

Moher D, Liberati A, Tetzlaff J, Altman DG, PRISMA Group (2009) Preferred reporting items for systematic reviews and meta-analyses: the PRISMA statement. Ann Intern Med 151:264–269

21.

Mariela H (2012) RefWorks usage patterns: exploring the first four semesters of use by faculty, graduate students, and undergraduates. Internet Ref Serv Q 17(2):45–64

22.

Higgins JP, Green S (Eds.) (2008) Cochrane handbook for systematic reviews of interventions

23.

RevMan R (2014) The nordic cochrane centre, the cochrane collaboration

24.

Borenstein M, Hedges LV, Higgins JP, Rothstein HR (2015) Biostat: comprehensive meta-analysis (version 3)[software]. Englewood: Biostat

25.

Calvin AD, Covassin N, Kremers WK et al (2014) Experimental sleep restriction causes endothelial dysfunction in healthy humans. J Am Heart Assoc 3(6):e001143

26.

Spaeth AM, Dinges DF, Goel N (2013) Effects of experimental sleep restriction on weight gain, caloric intake, and meal timing in healthy adults. Sleep 36(7):981–990

27.

Wang X, Sparks JR, Bowyer KP, Youngstedt SD (2018) Influence of sleep restriction on weight loss outcomes associated with caloric restriction. Sleep 41(5):027

28.

Nedeltcheva AV, Kilkus JM, Imperial J, Kasza K, Schoeller DA, Penev PD (2009) Sleep curtailment is accompanied by increased intake of calories from snacks. Am J Clin Nutr 89:126–133

29.

Nedeltcheva AV, Kilkus JM, Imperial J, Schoeller DA, Penev PD (2010) Insufficient sleep undermines dietary efforts to reduce adiposity. Ann Intern Med 153(7):435–441

30.

O'Keeffe M, Roberts AL, Kelleman M, RoyChoudhury A, St-Onge MP (2013) No effects of short-term sleep restriction, in a controlled feeding setting, on lipid profiles in normal-weight adults. Sleep 22:717–720

31.

Hall KD, Heymsfield SB, Kemnitz JW, Klein S, Schoeller DA, Speakman JR (2012) Energy balance and its components: implications for body weight regulation. Am J Clin Nutr 95(4):989–994

32.

Capers PL, Fobian AD, Kaiser KA, Borah R, Allison DB (2015) A systematic review and meta-analysis of randomized controlled trials of the impact of sleep duration on adiposity and components of energy balance. Obes Rev 16(9):771–782

33.

Robertson MD, Russell-Jones D, Umpleby AM, Dijk DJ (2013) Effects of three weeks of mild sleep restriction implemented in the home environment on multiple metabolic and endocrine markers in healthy young men. Metabolism 62:204–211

34.

Nielsen LS, Danielsen KV, Sorensen TI (2011) Short sleep duration as a possible cause of obesity: critical analysis of the epidemiological evidence. Obes Rev 12:78–92

35.

Tan X, Alén M, Wang K, Tenhunen J, Wiklund P, Partinen M, Cheng S (2016) Effect of six-month diet intervention on sleep among overweight and obese men with chronic insomnia symptoms: a randomized controlled trial. Nutrients 8(11):751

36.

Weinert W (2007) The circadian rhythm of core temperature: effects of physical activity and aging. Physiol Behav 90(2):246–256

37.

McCambridge J, Witton J, Elbourne DR (2014) Systematic review of the Hawthorne effect: new concepts are needed to study research participation effects. J Clin Epidemiol 67(3):267–277

38.

Cizza G, Piaggi P, Rother KI, Csako G, Sleep Extension Study Group (2014) Hawthorne effect with transient behavioral and biochemical changes in a randomized controlled sleep extension trial of chronically short-sleeping obese adults: implications for the design and interpretation of clinical studies. PLoS One 9(8):e104176

39.

Spaeth AM, Dinges DF, Goel N (2014) Sex and race differences in caloric intake during sleep restriction in healthy adults. Am J Clin Nutr 100(2):559–566

40.

Hu X, Lin S, Zhong W, Lin X (2013) Analysis of influencing factors of adult overweight and obesity in 5 national disease monitoring sites in Fujian province. Chin J Dis Control 17(01):20–23

41.

Guansheng M, Dechun L, Ailing L, Yanping L, Chaohui C, Xiaoqi H (2007) Relationship between physical activity level and overweight and obesity in Chinese adult occupational population. Chinese Journal of Nutrition (5):426–430

42.

Van Cauter E, Leproult R, Plat L (2000) Age-related changes in slow wave sleep and REM sleep and relationship with growth hormone and cortisol levels in healthy men. Jama 284(7):861–868

43.

Ohayon MM, Carskadon MA, Guilleminault C, Vitiello MV (2004) Meta-analysis of quantitative sleep parameters from childhood to old age in healthy individuals: developing normative sleep values across the human lifespan. Sleep 27(7):1255–1273

44.

Dijk DJ, Duffy JF (1999) Circadian regulation of human sleep and age-related changes in its timing, consolidation and EEG characteristics. Ann Med 31(2):130–140
Funding
The work was supported by the grant from the Ministry of Education's Humanities and Social Sciences Research Project (No. 18YJA630015).
Ethics declarations
Conflict of interest
The authors declare that they have no conflict of interest.
Date sharing statement
No additional data are available.
Additional information
Publisher's note
Springer Nature remains neutral with regard to jurisdictional claims in published maps and institutional affiliations.
Appendices
Appendix 1: search strategy used in the Ovid MEDLINE January 2005–June 2018
1.

adult$.tw (969812)

2.

female$.tw (723552)

3.

male$.tw (893686)

4.

m?n.tw (1261299)

5.

wom?n.tw (923021)

6.

or/ 1–5 (3660745)

7.

sleep$.tw (138539)

8.

(sleep adj3 duration$).tw (6304)

9.

(sleep$ adj3 tim$).tw (10550)

10.

(bedtime or bed tim$ or time in bed).tw (4974)

11.

(sleep$ adj3 hour$).tw (3771)

12.

night rest.tw (53)

13.

or/7–12 (141267)

14.

randomi?ed.tw (471727)

15.

non randomi?ed.tw (8828)

16.

clinical trial.tw (101372)

17.

randomi?ed controlled trial.pt (467664)

18.

controlled clinical trial.pt (92598)

19.

experiment$ study.tw (1523737)

20.

(pre-post or prepost or pre post).tw (6905)

21.

(posttest or post test).tw (14669)

22.

(pretest or pretest).tw (13928)

23.

before after.tw (3683)

24.

(qua?i-randomi?ed or qua?irandomi?ed).tw (3589)

25.

quasiexperimental study.tw (125)

26.

or/14–25 (2281151)

27.

weight (914152)

28.

exp weight loss/ (37322)

29.

(weight loss$ or weight-loss$).tw (66114)

30.

(weight adj3 reduc$).tw (27861)

31.

exp BMI/ (101940)

32.

exp body mass index/ (11048)

33.

or/ 27–32 (978486)

34.

apn?ea.ti (20146)

35.

sleep apn?ea.ti (17399)

36.

study protocol.ti (5120)

37.

(sleep$ adj1 disorder$).ti (5190)

38.

OSA.ti (614)

39.

or/34–38 (28061)

40.

6 AND 13 AND 26 AND 33 NOT 39 (337)
Appendix 2: data extraction form
Administration details
  Study ID (last name of the first author and publication date)
 
  Title of the article
 
  Country
 
  Language
 
Study details
  Aim of the study
 
  Study design
 
  Setting of the study
 
  Duration of the study
 
Methods
 
  Randomization
 
  Allocation
 
  Blinding
 
  Notes
 
Participants characteristics
  Patient baseline characteristics
Total
Intervention group
Control (no supplement)
Difference between the groups
  Number randomized
 
 
 
 
  Number analyzed
 
 
 
 
  Age
 
 
 
 
  Gender (M/F), n (%)
 
 
 
 
  Weight measure
 
 
 
 
  BMI level
 
 
 
 
Interventions/comparators
  Intervention type
  Intervention description
 
  Who delivered the intervention
 
  Who else also involved the intervention?
 
Control description
Follow-up
  Duration of the intervention
  Numbers of participants dropped out of the study (%)
Original number
Final number
Reasons
  Time of follow-up
  Numbers of participants dropped out during follow-up (%)
Original number
Final number
Reasons
Outcome measure and assessment
  Outcome measure method
Details:
  Outcome evaluation method
Self-report or observed measure
Details
  Outcome effect
Mean change difference with 95% CI
Intervention group
Control group
Analyzed participants number (total)
Mean change (95% CI)
Analyzed participants number (total)
Mean change (95% CI)
  Comments:
About this article
Cite this article
Yu, H., Lu, J., Jia, P. et al. Experimental sleep restriction effect on adult body weight: a meta-analysis. Sleep Breath 23, 1341–1350 (2019). https://doi.org/10.1007/s11325-019-01828-0
Received:

Revised:

Accepted:

Published:

Issue Date:
Keywords
Sleep

Adult

Body weight

Meta-analysis