Abstract
Purpose
The aim of this article was to assess the sleep behaviors that serve as risk factors related to bruxism in children ages 0 to 12 years by performing a systematic review and meta-analysis of published studies.
Methods
Seven databases were searched to identify all peer-reviewed articles potentially relevant to the review. Data were pooled for random-effects modeling. Sleep risk factors related to bruxism in this age group are summarized using pooled odds ratios (ORs), 95% confidence intervals (CIs), and P values.
Results
Of 5637 initially identified articles, 14 met inclusion criteria. Study qualities of all case-control studies were high. Quality of cross-sectional studies was more variable. The pooled ORs, 95% CIs, and P values were as follows: snoring (2.86, 1.85–4.42, <0.0001), mouth breathing (1.51, 1.04–2.18, 0.029), restless sleep (2.31, 1.89–2.83, <0.0001), drooling (1.79, 1.07–2.97, 0.026), stomach position during sleep (1.70, 1.0–2.39, 0.003), and inadequate sleep time (2.56, 1.48–4.43, 0.001).
Conclusions
Snoring, mouth breathing, restless sleep, drooling, stomach position during sleep, and lack of sleep were the risk factors related to bruxism in children.
Access options
Buy single article
Instant access to the full article PDF.
USD 39.95
Price excludes VAT (USA)
Tax calculation will be finalised during checkout.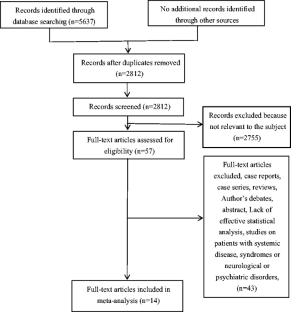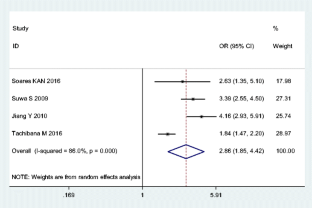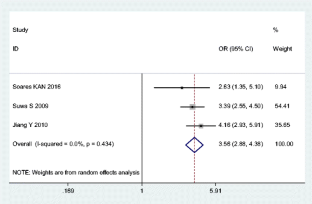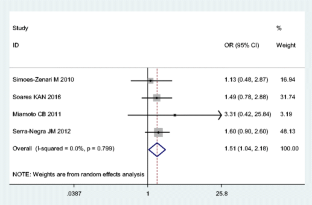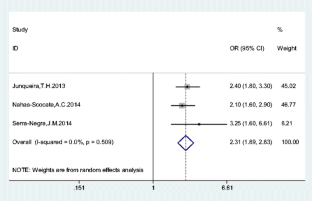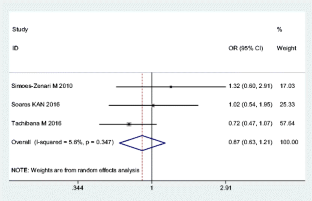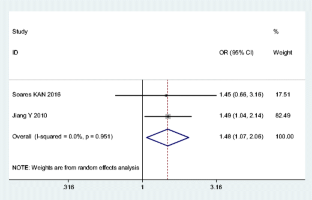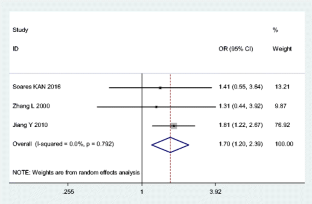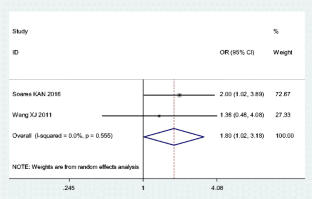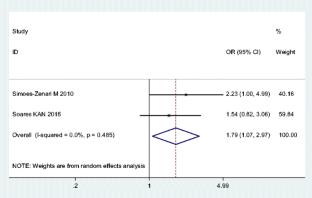 Abbreviations
OR:

Odds ratio

CI:

Confidence interval

ref.:

Reference

NOS:

Newcastle-Ottawa scale

PRISMA:

Preferred reporting items for systematic reviews and meta-analyses

CRD:

Centre for Reviews and Dissemination, University of York
References
Lobbezoo F, Ahlberg J, Glaros AG, Katos T, Koyano K, Lavigne GJ et al (2013) Bruxism defined and graded: an international consensus. J Oral Rehabil 40:2–4. doi:10.1111/joor.12011

Glaros AG, Rao SM (1977) Bruxism: a critical review. Psychol Bull 84:767–781

Glaros AG, Rao SM (1977) Effects of bruxism: a review of the literature. J Prosthet Dent 38:149–157

Xhonga FA (1977) Bruxism and its effect on teeth. J Oral Rehab 4:65–76

Thompson BA, Blount BW, Krumholz TS (1994) Treatment approaches to bruxism. Am Fam Physician 49:1617–1622

Manfredini D, Winocur E, Guarda-Nardini L, Paesani D, Lobbezoo F (2013) Epidemiology of bruxism in adults: a systematic review of literature. J Orofac Pain 27:99–110. doi:10.11607/jop.921

Castroflorio T, Bargellini A, Rossini G, Cugliari G, Rainoldi A, Deregibus A (2015) Risk factors related to sleep bruxism in children: a systematic literature review. Arch Oral Biol 60:1618–1624. doi:10.1016/j.archoralbio.2015.08.014

Zhao AM, Qi JL (2008) An investigation on the personal characteristics and mental health of patients with bruxism. China Journal of Health Psychology 16(7):836–838

Moher D, Liberati J, Altman DG, the PRISMA group (2009) Preferred reporting items for systematic reviews and meta-analysis: the PRISMA statement. PLoS Med 6(7):e.000097. doi:10.1371/journal.pmed.1000097

Higgins JPT, Green S (2011) Cochrane handbook for systematic reviews of interventions version 5.1.0. The Cochrane Collaboration. http://www.cochrane-handbook.org. Accessed March 2011

Junqueira TH, Nahas-Scocate AC, Valle-Corotti KM, Conti AC, Trevisan S (2013) Association of infantile bruxism and the terminal relationships of the primary second molars. Brazilian oral research 27(1):42–47

Tachibana M, Kato T, Kato-Nishimura K, Matsuzawa S, Mohri I, Taniike M (2016) Associations of sleep bruxism with age, sleep apnea, and daytime problematic behaviors in children. Oral Dis 22(6):557–565. doi:10.1111/odi.12492

Nahas-Scocate AC, Coelho FV, de Almeida VC (2014) Bruxism in children and transverse plane of occlusion: is there a relationship or not? Dental Press Journal of Orthodontics 19(5):67–73. doi:10.1590/2176-9451.19.5.067-073.oar

Serra-Negra JM, Paiva SM, Fulgencio LB, Chavez BA, Lage CF, Pordeus IA (2014) Environmental factors, sleep duration, and sleep bruxism in Brazilian schoolchildren: a case-control study. Sleep Med 15(2):236–239. doi:10.1016/j.sleep.2013.08.797

Simoes-Zenari M, Bitar ML (2010) Factors associated to bruxism in children from 4–6 years. Pro-fono: revista de atualizacao cientifica 22(4):465–472

Alencar NA, Fernandes AB, Souza MM, Luiz RR, Fonseca-Goncalves A, Maia LC (2016) Lifestyle and oral facial disorders associated with sleep bruxism in children. Cranio: J Craniomandibular Pract 1–7. doi:10.1080/08869634.2016.1196865.

Soares KAN, Melo RMCS, Gomes MC, Perazzo MF, Granville-Garcia AF, Menezes VA (2016) Prevalence and factors associated to bruxism in preschool children. Journal of Public Health (Germany) 24(3):209–214

Miamoto CB, Pereira LJ, Ramos-Jorge ML, Marques LS (2011) Prevalence and predictive factors of sleep bruxism in children with and without cognitive impairment. Brazilian Oral Research 25(5):439–445

Zhu X, Zheng SG, Zheng Y, Fu KY, Zhou YS, Yu C (2009) The related factors of bruxism in children. Chinese Journal of Stomatology 44(1):15–18

Serra-Negra JM, Paiva SM, Auad SM, Ramos-Jorge ML, Pordeus IA (2012) Signs, symptoms, parafunctions and associated factors of parent-reported sleep bruxism in children: a case-control study. Braz Dent J 23(6):746–752

Suwa S, Takahara M, Shirakawa S, Komada Y, Sasaguri K, Onozuka M et al (2009) Sleep bruxism and its relationship to sleep habits and lifestyle of elementary school children in Japan. Sleep and Biological Rhythms 7(2):93–102

Zhang L, Ren XY, Yu LL, Cai SK (2000) Investigation of children's nocturnal bruxism and sleep positions. Yun Nan Medicine 6:493

Wang XJ (2011) Study of influencing factors of deciduous dentition bruxism. Chinese Journal of Practical Stomatology 4(4):233–235

Jiang Y, Li JM, Luo XM, Cai YM, Liu JH (2010) Epidemic investigation of bruxism in 3 to 12 years old children in Changsha City. J Appl Clin Pediatr 25(5):363–365

Moher D, Liberati A, Tetzlaff J, Altman DG (2010) Preferred reporting items for systematic reviews and meta-analyses: the PRISMA statement. Int J Surg 8(5):336–341. doi:10.1016/j.ijsu.2010.02.007

Centre for Reviews and Dissemination (2008) Systematic reviews—CRD's guidance for undertaking reviews in health care. Centre for Reviews and Dissemination, University of York, York

Stang A (2010) Critical evaluation of the Newcastle-Ottawa scale for the assessment of the quality of nonrandomized studies in meta-analyses. Eur J Epidemiol 25:603–605. doi:10.1007/s10654-010-9491-z

Rostom A, Dube C, Cranney A et al (2004) Celiac disease. Rockville (MD): Agency for Healthcare Research and Quality (US). Appendix D. Quality Assessment Forms. http://www.ncbi.nim.nih.ov/books/NBK35156/. Accessed Sept 2004

Lau J, Ioannidis JP, Terrin N et al (2016) The case of the misleading funnel plot. BMJ 333(7568):597–600. doi:10.1136/bmj.333.7568.597
Ethics declarations
Funding sources
No funding was received for this research.
Conflict of interest
The authors declare that they have no conflict of interest.
Ethical approval
All procedures performed in studies involving human participants were in accordance with the ethical standards of the institutional and/or national research committee and with the 1964 Helsinki Declaration and its later amendments or comparable ethical standards.
About this article
Cite this article
Guo, H., Wang, T., Li, X. et al. What sleep behaviors are associated with bruxism in children? A systematic review and meta-analysis. Sleep Breath 21, 1013–1023 (2017). https://doi.org/10.1007/s11325-017-1496-3
Received:

Revised:

Accepted:

Published:

Issue Date:

DOI: https://doi.org/10.1007/s11325-017-1496-3
Keywords
Sleep

Bruxism

Children

Systematic review

Meta-analysis